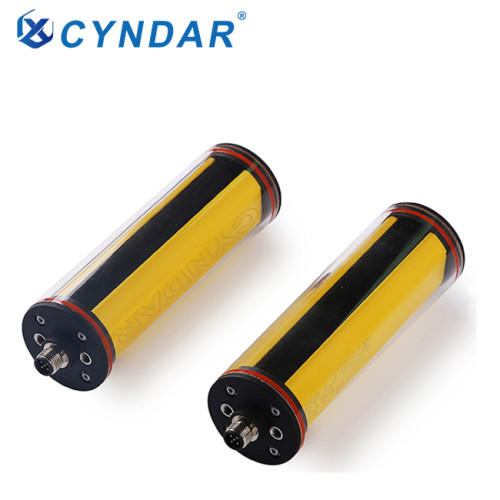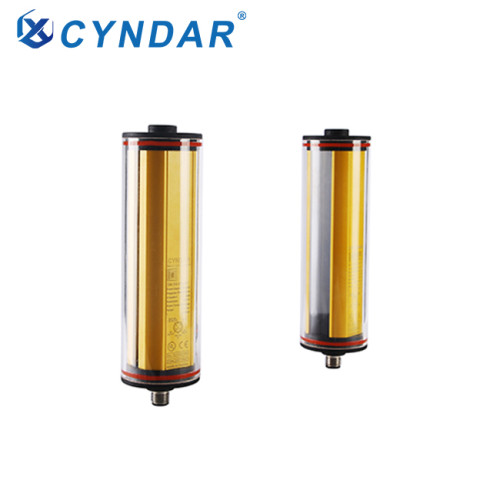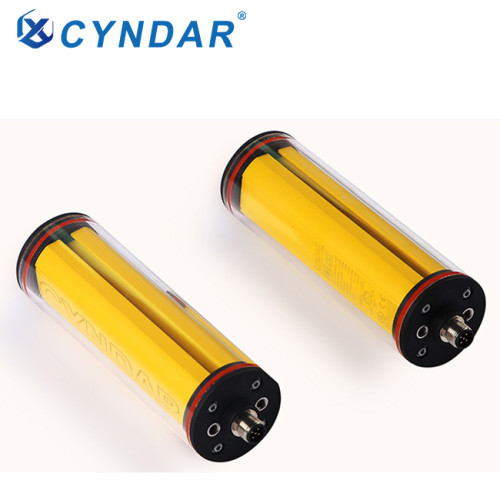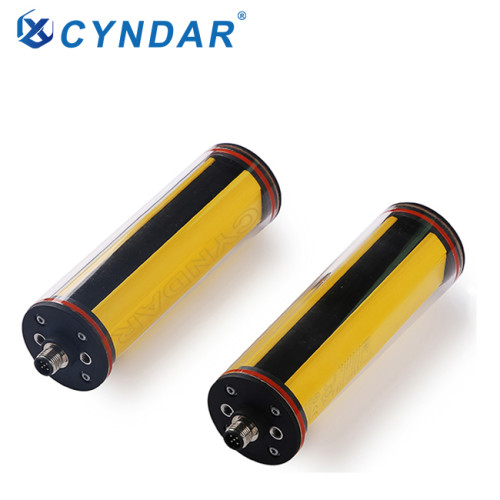 A safety light curtain that can be placed outdoors.
Item specifics
Detection distance:

30~3000mm, 30~6000mm
Anti-light interference:

10000 Lux (incidence angle ≥ 5°)
Current consumption:

≤200mA
Light source:

modulated infrared LED
Response time:

≤15ms
Description
The cyndar safety light curtain is also the photoelectric safety protection device. In modern factories, people and machinery cooperate to install gratings on some potentially dangerous equipment such as injection molding machines, stamping machines, and shearing machines, which can effectively prevent personal injuries.
The working principle of the safety light curtain is that the transmitter emits infrared light, and the receiver receives the infrared light to form a protective barrier. When an object blocks the light beam, the safety light curtain will give a signal to stop the machine.
Safety light curtains are mainly used in stamping machinery, forging machinery, automated production lines, robot manufacturing, automobile manufacturing, rubber machinery, etc.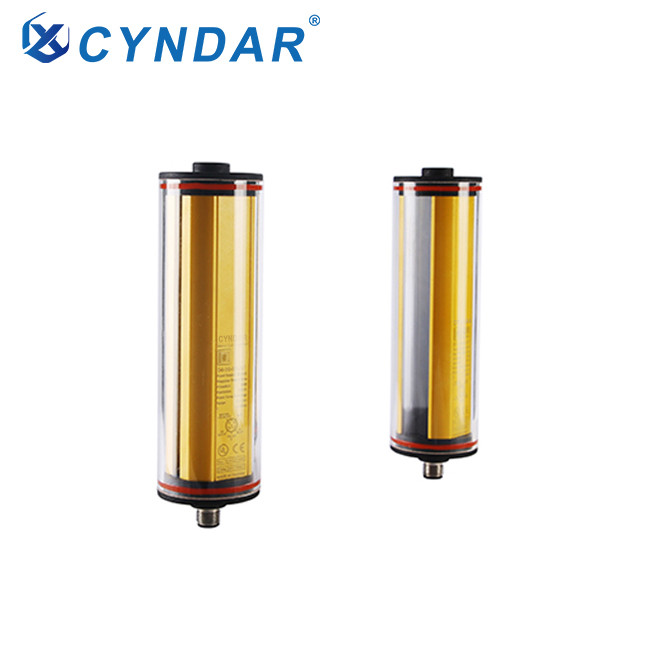 CCT series safety light curtains are also photoelectric safety protection devices (also known as safety protectors, punch protectors, infrared safety protection devices, etc.). In modern factories, humans and machines work together on some potentially dangerous mechanical equipment, such as stamping machinery, shearing equipment, metal cutting equipment, automated assembly lines, automated welding lines, mechanical transmission and handling equipment, hazardous areas (toxic, High pressure, high temperature, etc.), it is easy to cause personal injury to operators.