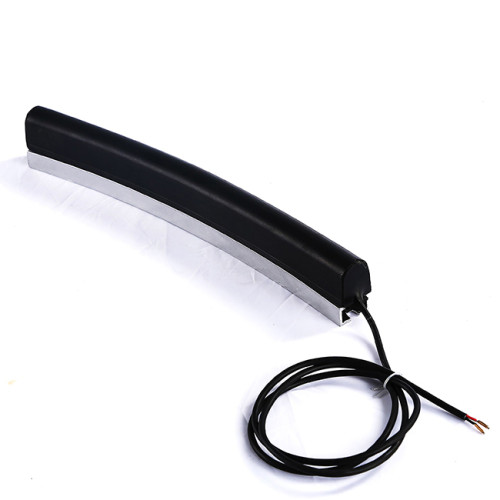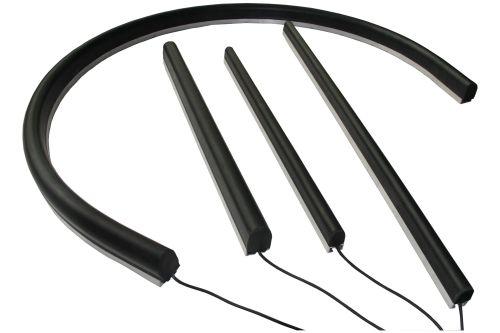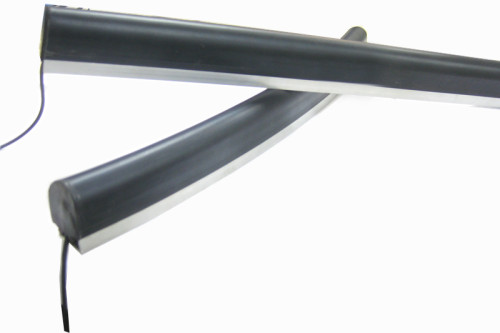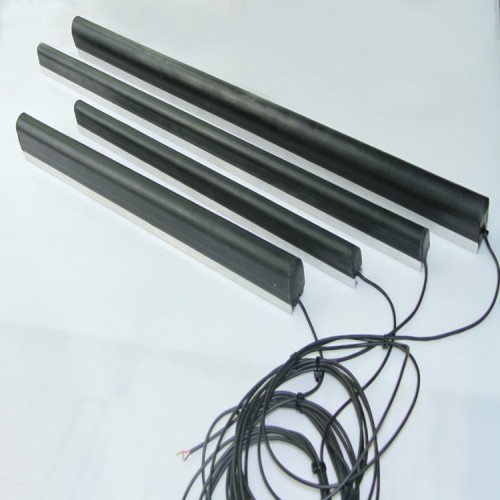 Protective products used in elevators are pressure-sensitive safety edges.
Item specifics
Maximum humidity (23 degrees)

95% (condensation)
Response time

13ms
Protection level

IP65
Description
Professional manufacturer of asphalt machines. Our sales and R&D team have over 10 years' experience to focus on asphalt distributor, synchronous pavement surface vehicles and other road machinery and equipment. Based on innovation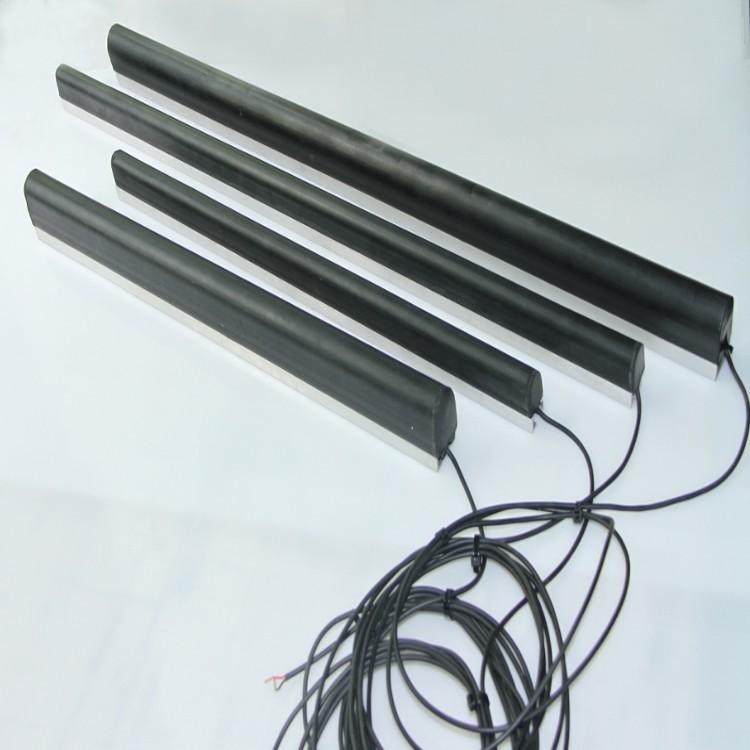 The safety contact edge is equipped with a flexible Safety protection edge, which can be fixed on the edge position where there is a danger of extrusion and shearing to achieve safety protection. If the controller is connected, the pressure output switch signal is detected, and the safety of life can be protected by controlling the machine circuit. It can be fixed on the edges of moving parts such as machine tool workbenches and electric doors that may be squeezed and sheared.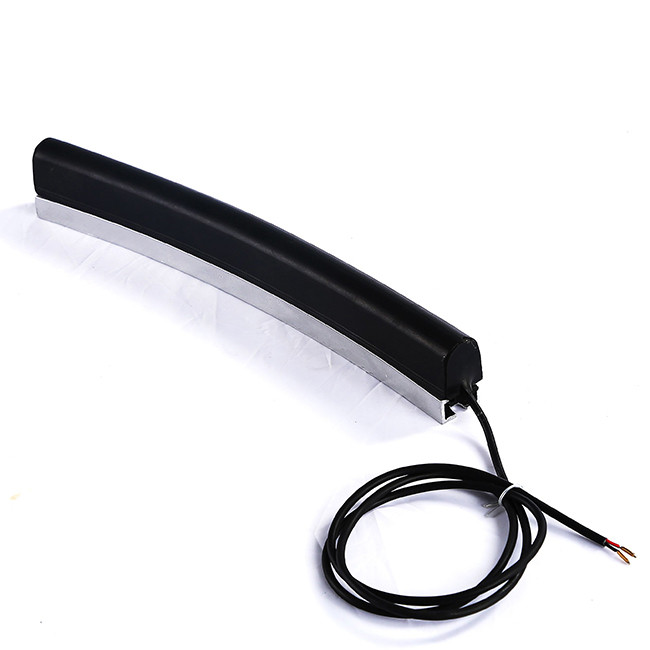 Restrictions on the use of safe touch edges
1) The safety edge contact protection system is not suitable for the protection of machines against human injuries in fast-moving situations.
2) For different applications, please select the safety edge according to the regulations of this manual.
3) Please contact our company for customizing the safety edge application in special fields.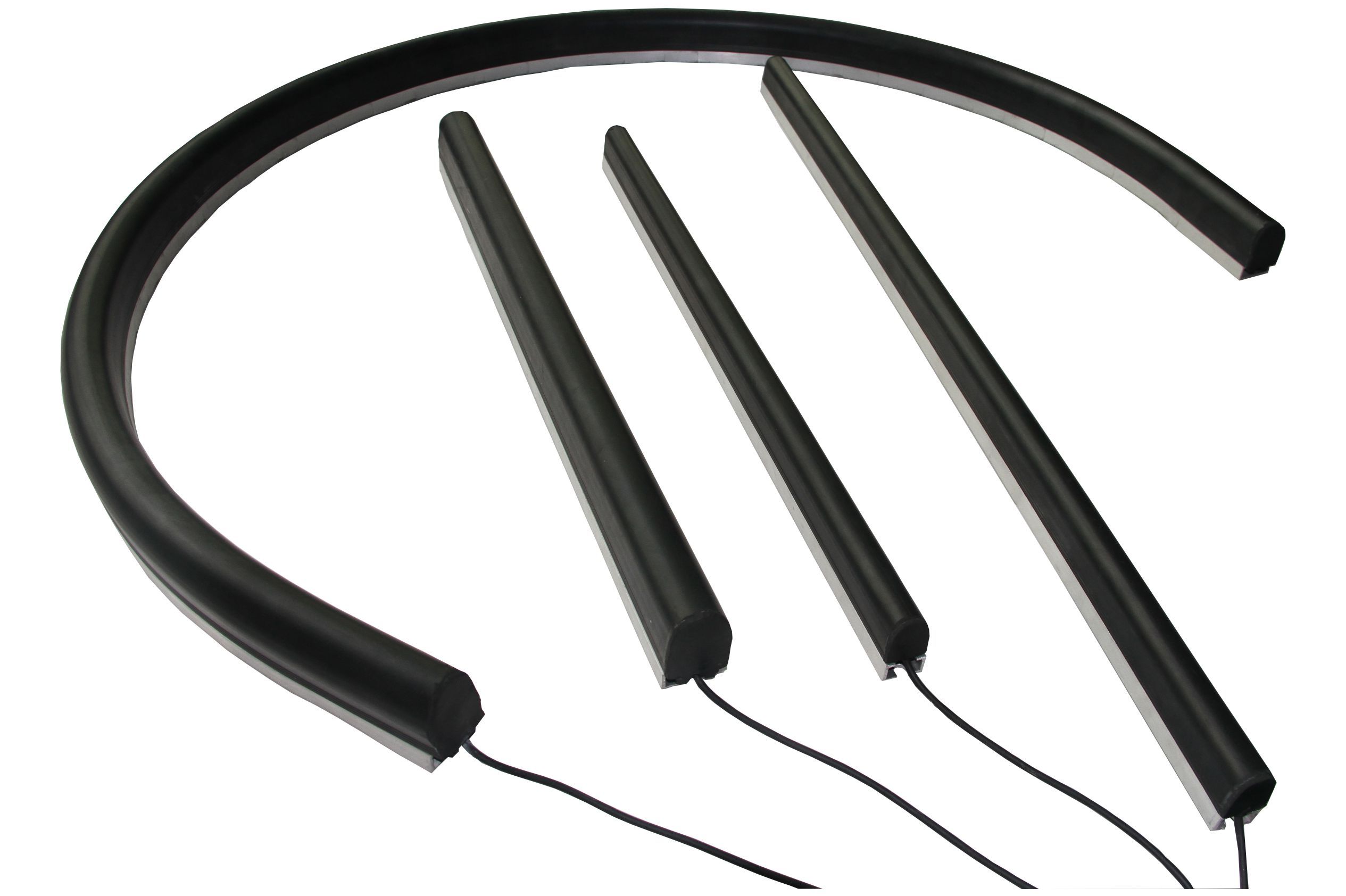 project

Safe touch

Detection method

Pressure sensing method

Maximum sensing angle

<90°

Trigger force (according to specifications and usage)

≥50N-250N

Mechanical life

>3,000,000 times

Surface protection layer material

TPE elastomer, EPDM rubber, CR rubber

Ambient temperature

-20 degrees -55 degrees

Protection level

IP65

Maximum humidity (23 degrees)

95% (condensation)

Response time

13ms

Security Classification

stand by

stand by

Cat.3

Cat.3

>30 years

>30 years

3*107

3*107

52560/year

52560/year

6.99*10-10 1/h (SIL3)

6.99*10-10 1/h(SIL3)

The safety edge contact system composed of the safety edge and RS8300, SRA/B safety controller complies with the following standards.

EN1760-2 ISO1856-2 EN62061 EN ISO138849-1 IEC61508 EN60204-1
Safety contact edge profile table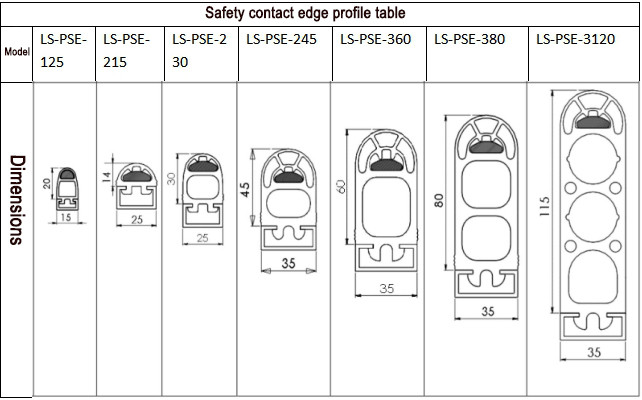 Safety touch edge mounting base and applicable specifications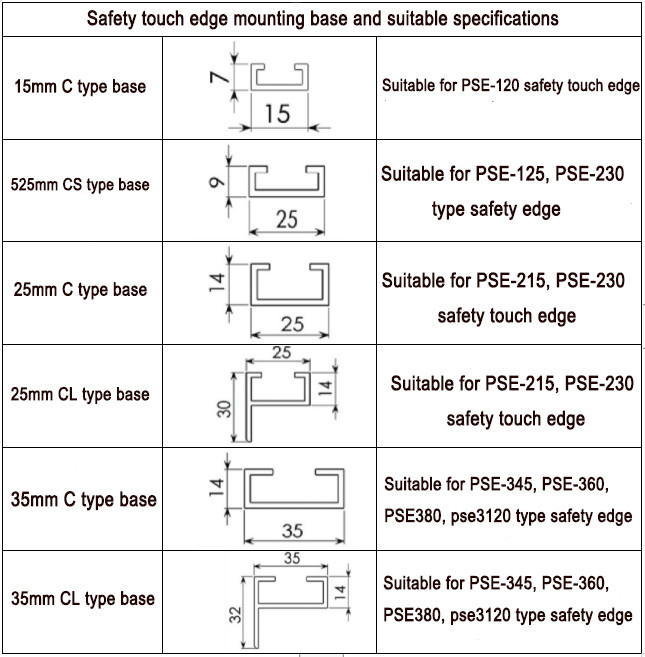 Large lift:
The safety edge is a pressure sensitive switch in the form of a rubber band. The contact zone is composed of two elements made of conductive silicone, separated by a certain distance. The end of the contact belt can be connected with different end pieces from top to bottom, depending on its application. The safety edge is installed on the moving part of the large elevator. When a collision is detected, the elevator can stop moving down, which not only prevents workers from being squeezed, but also reduces the collision caused by contact with it.