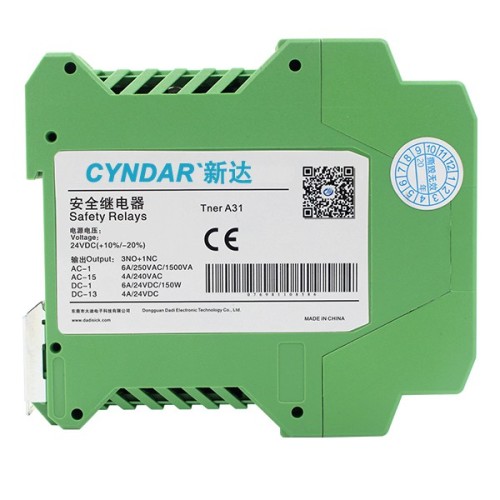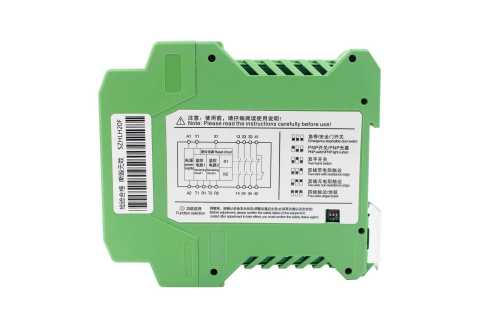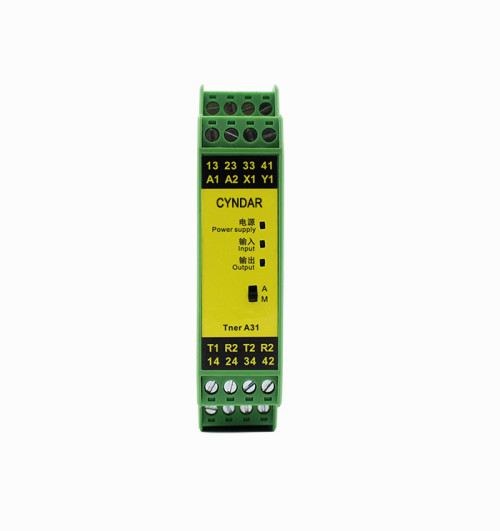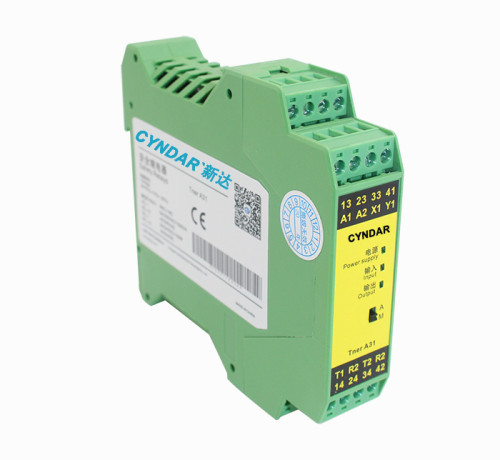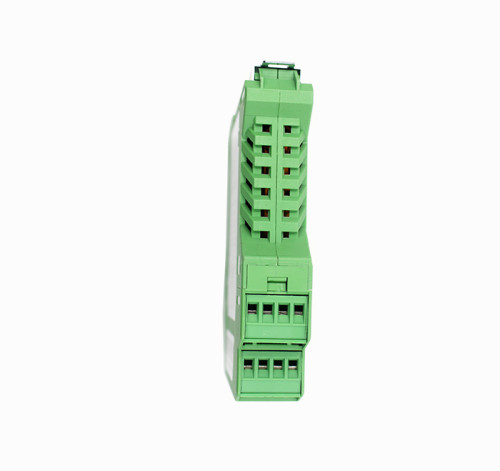 The safety relay can connect and disconnect the control motor.
Item specifics
Impulse withstand voltage

2.5kV
Contact material

AgSnO2 + 0.2µmAu
Minimum load

10mA/5V
Description
The safety relay can connect and disconnect the control motor.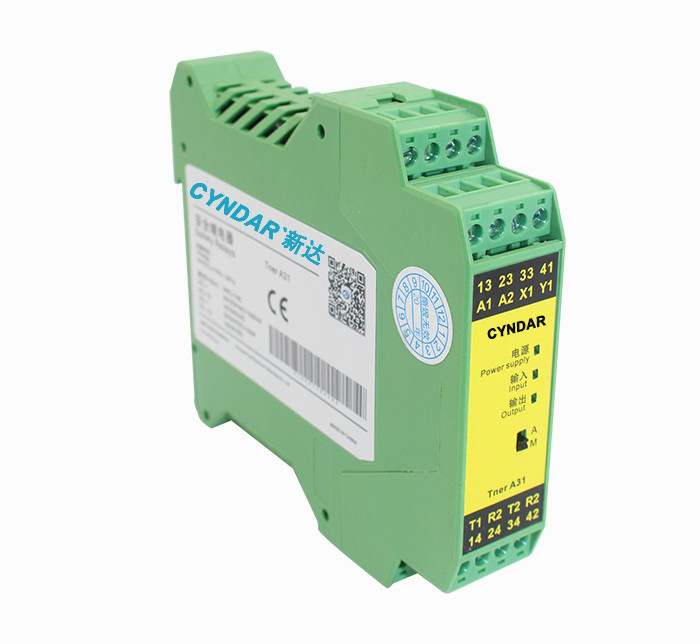 1.safety control relays multi-function configuration dial switch
·It can be configured to be suitable for emergency stop, light curtain, door lock, edge contact, carpet, two-hand switch and other functions.
2. Security features
·Redundant circuit with self-monitoring function
·In the event of a component failure, the safety function is still effective
· In each open-close cycle, it will automatically test whether the safety contacts are properly opened and closed.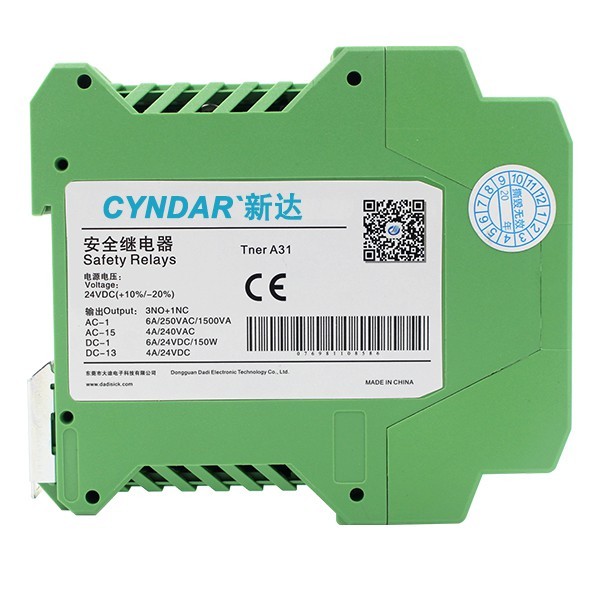 What should I do if the parameters of safety control relays are unstable?
A considerable part of the components of the electromagnetic relay is riveted and fitted, and the main problem is that the riveting is loose or the bonding strength is poor. This kind of fault will make the relay parameters unstable, the parameters will change greatly under high and low temperature, and the resistance to mechanical vibration and impact is poor. The main reasons for this problem are the out-of-poor riveted parts, improper placement of parts, unqualified tooling or inaccurate installation. Therefore, it is necessary to carefully check whether the tool and the riveted parts meet the requirements before riveting.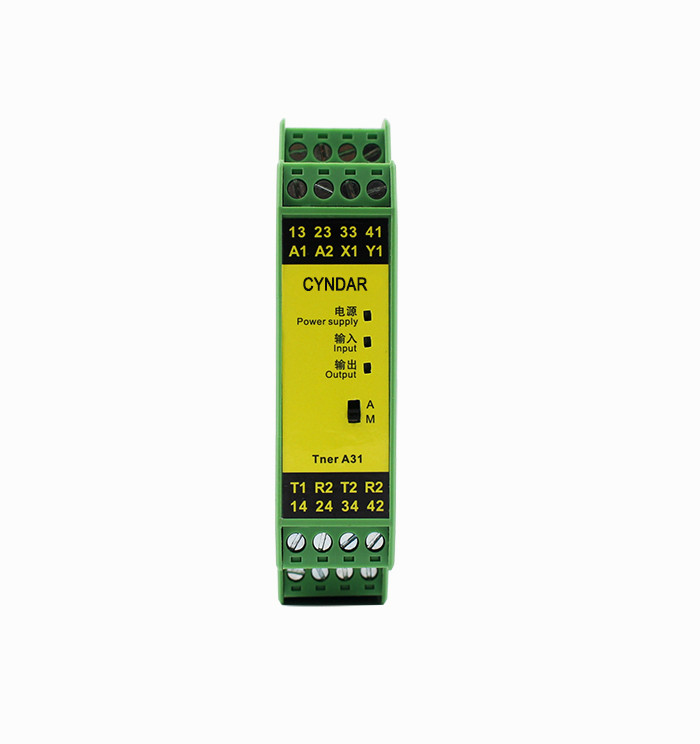 power supply

Power supply

24V DC

Voltage tolerance

+10%/-20%

Power consumption

1.5W

Output

Relay safety output

3NO+1NC

Transistor signal output

<500mA 24VDC

Relay contact capacity

AC-1

6A/250VAC/1500VA

AC-15

4A/240VAC

DC-1

6A/24VDC/150W

DC-13

4A/24VDC

Maximum switching capacity

12A (distributed on all safety output contacts)

Contact resistance

<100mΩ

Minimum load

10mA/5V

Contact material

AgSnO2 + 0.2µmAu

General parameters

Maximum input cable resistance

200Ω

Electrical life

80000times

Pollution level

2

Impulse withstand voltage

2.5kV

Protection level

Shell IP30, terminal IP20, it is recommended to install in the cabinet or shell IP54

size

114.5mm×100.5mm×22.5mm

Standard application

meets the

EN 60947-1:2007/A2:2014

EN 60947-5-1:2004/A12009

EN ISO 13849-1:2015

EN 62061:2005+A2:2015
Terminal function description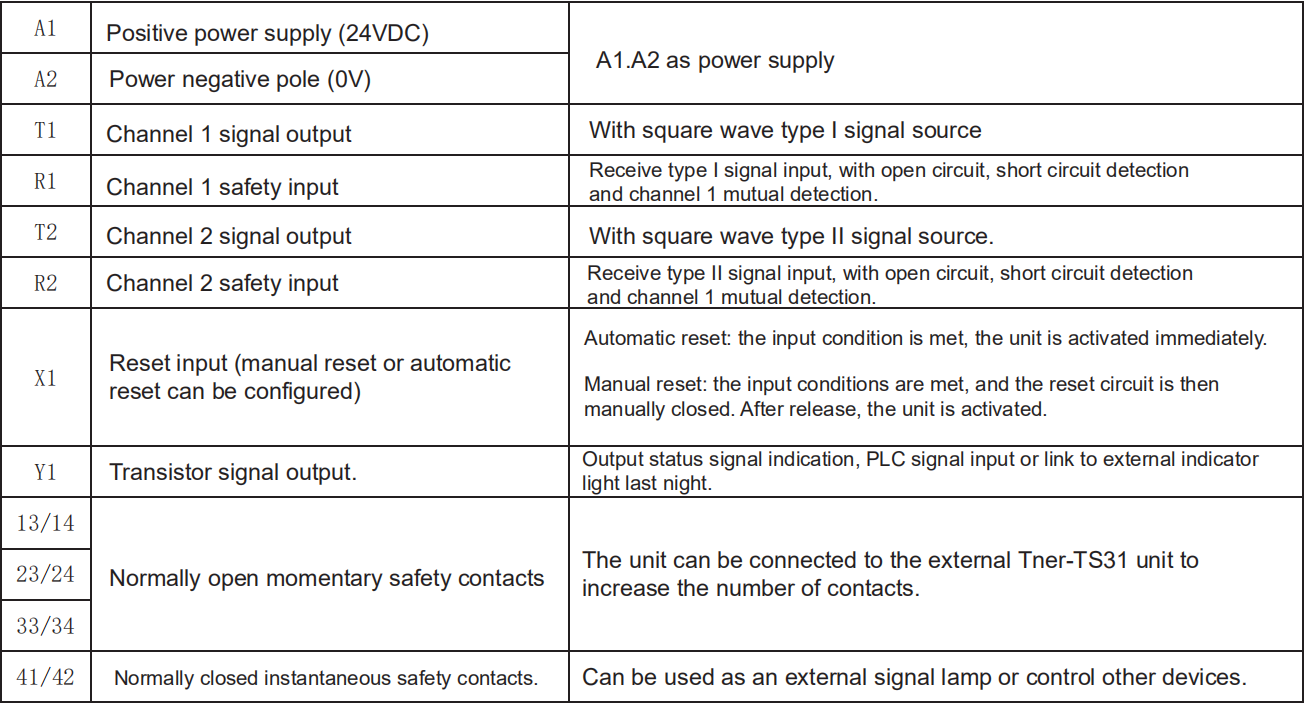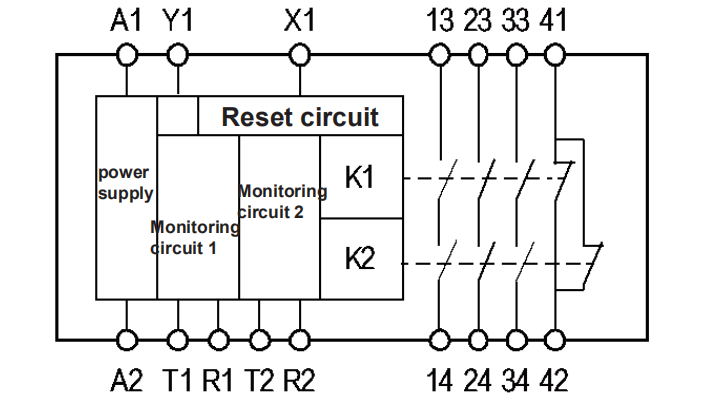 The use of relay is everywhere, it is applied to every place in our lives. When walking on the road, the traffic lights change automatically. When the car comes to the underground garage, the railing opens automatically. The elevator door opens automatically, press the button to intelligently lift. The urinal flushes automatically, and the tap automatically discharges water. In the washing machine, the relay is connected and disconnected under the control of the microcomputer to control the forward and reverse rotation of the motor. These are the credits of the relay. In electrical equipment, relays are needed as long as action instructions are required.