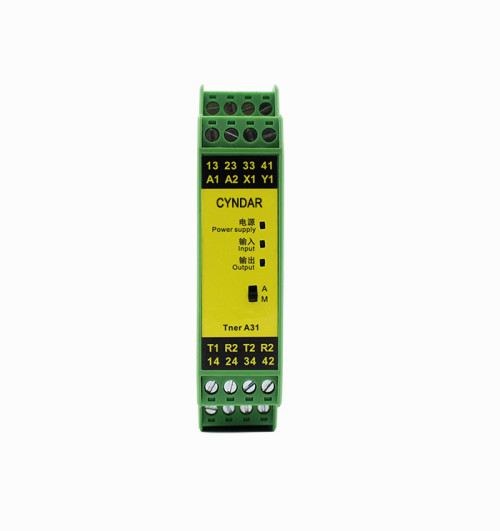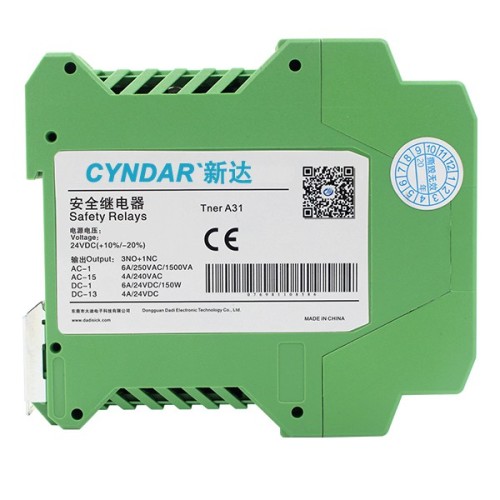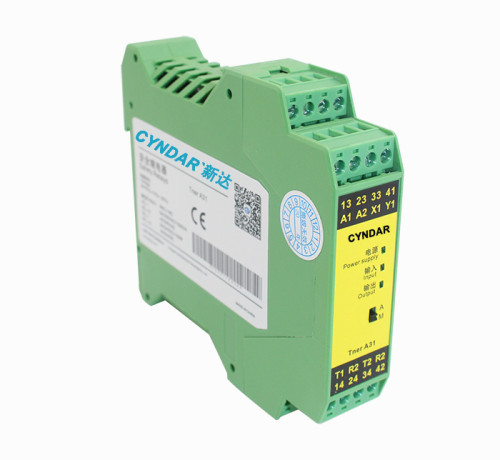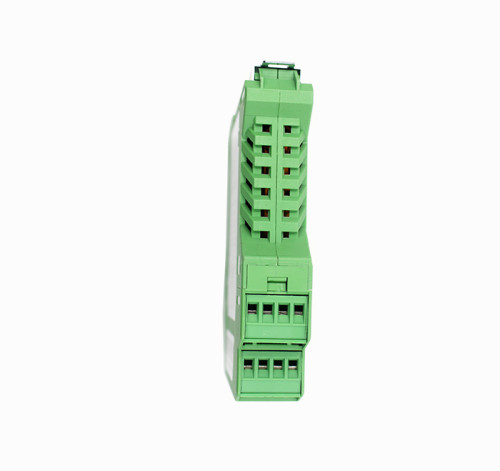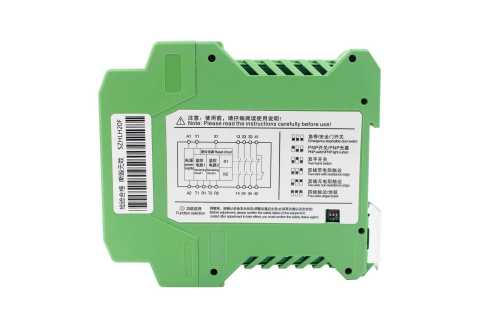 Safety relays used in the automotive industry to turn motors on or off.
Item specifics
Pollution level

2
Impulse withstand voltage

2.5kV
size

114.5mm×100.5mm×22.5mm
Description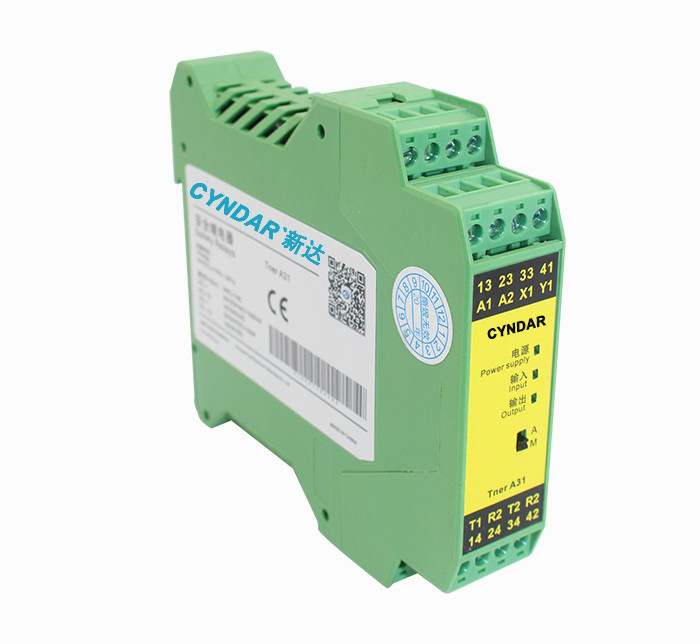 ·Using extremely fast mutual verification technology to ensure safe and efficient response time.
·Using dual-channel classic design, fully complying with the functional safety requirements of ISO 13849 and GB 16855.
·Save 40% cost for you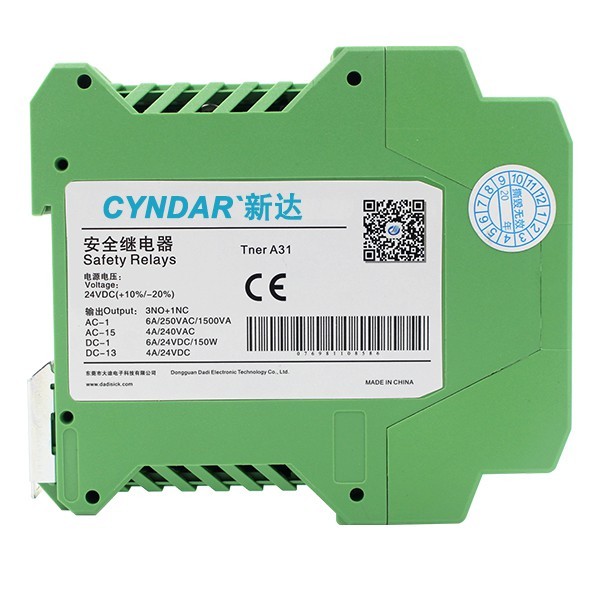 Selection of safety rated control relays
1) For motors with poor overload capacity, the rated current IRT of the thermal element is 60%-80% of the rated current IN of the motor.

2) In infrequent starting occasions, if the starting current of the motor is 6 times its rated current and the starting time does not exceed 6 seconds, safety control relays can be selected according to the rated current of the motor.
3) When the motor is a repetitive and short-time work system, attention should be paid to determining the operating frequency of the relay. For motors with higher operating frequency, it is not advisable to use the motor as overload protection.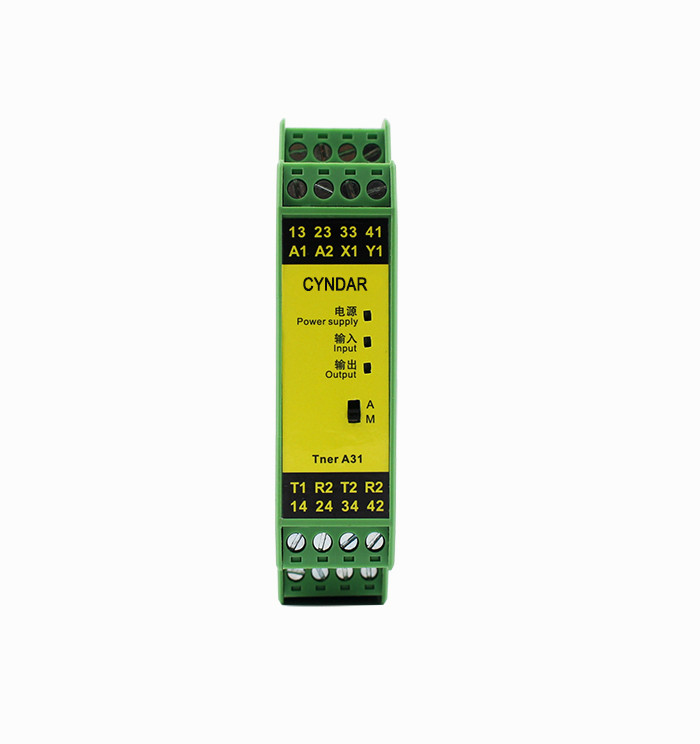 power supply

Power supply

24V DC

Voltage tolerance

+10%/-20%

Power consumption

1.5W

Output

Relay safety output

3NO+1NC

Transistor signal output

<500mA 24VDC

Relay contact capacity

AC-1

6A/250VAC/1500VA

AC-15

4A/240VAC

DC-1

6A/24VDC/150W

DC-13

4A/24VDC

Maximum switching capacity

12A (distributed on all safety output contacts)

Contact resistance

<100mΩ

Minimum load

10mA/5V

Contact material

AgSnO2 + 0.2µmAu

General parameters

Maximum input cable resistance

200Ω

Electrical life

80000times

Pollution level

2

Impulse withstand voltage

2.5kV

Protection level

Shell IP30, terminal IP20, it is recommended to install in the cabinet or shell IP54

size

114.5mm×100.5mm×22.5mm

Standard application

meets the

EN 60947-1:2007/A2:2014

EN 60947-5-1:2004/A12009

EN ISO 13849-1:2015

EN 62061:2005+A2:2015
Terminal function description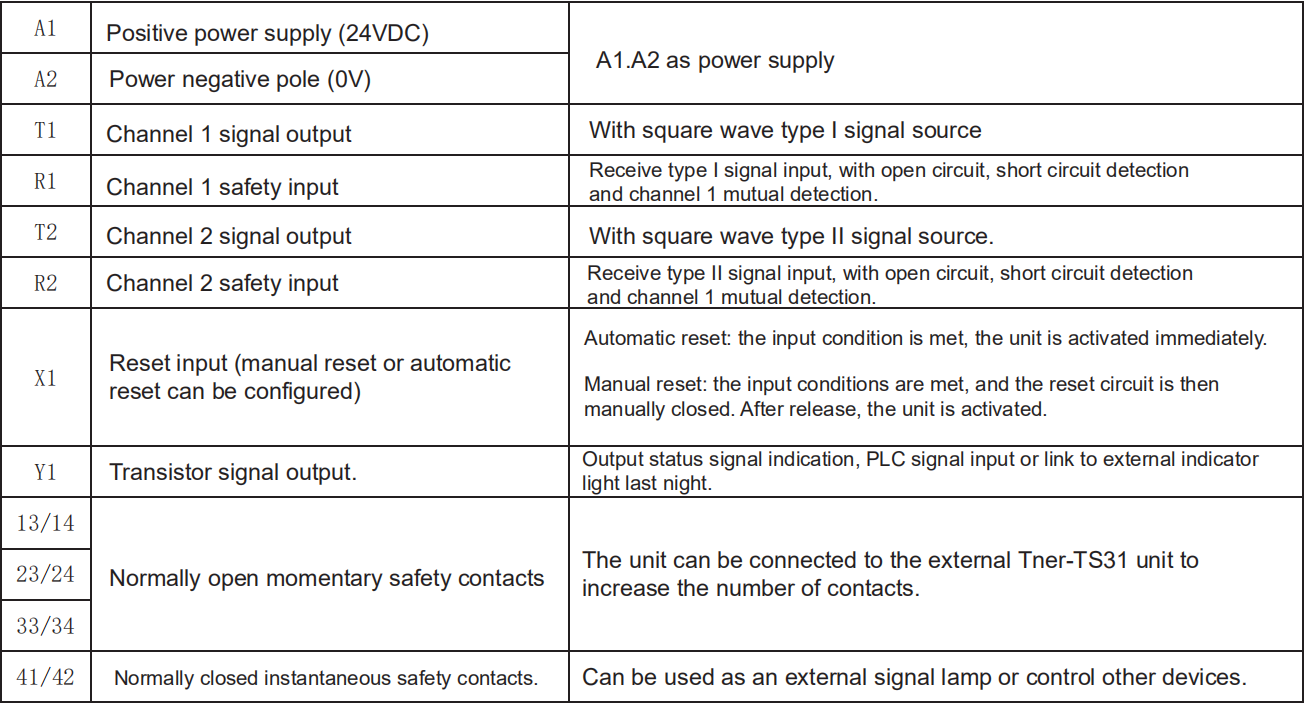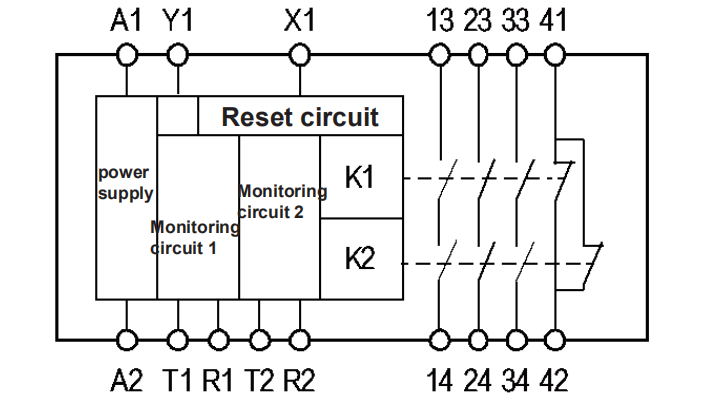 Function and application:

The use of safety control relays in the automotive industry is also becoming more widespread. The more common relays are: starting safety control relays for starting motors, horn safety control relays, motor or generator disconnection relays, charging voltage and current adjustment relays, transition signal flashing relays, light brightness control relays, and air conditioning control relays, sliding doors Automatic opening and closing control relay; glass window lift control relay.