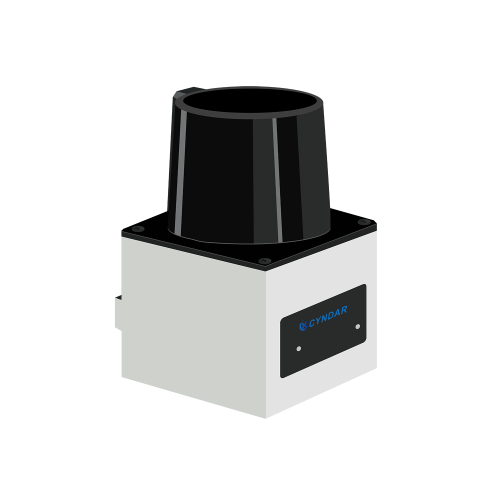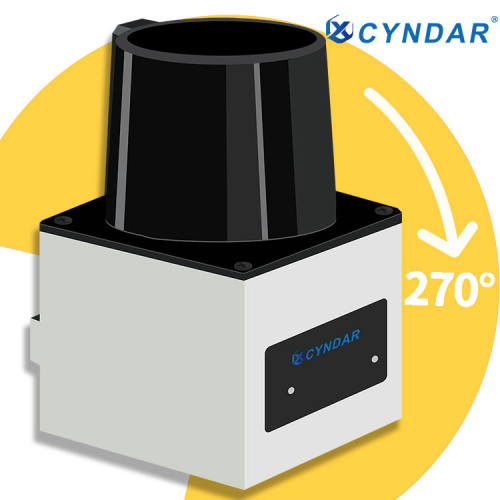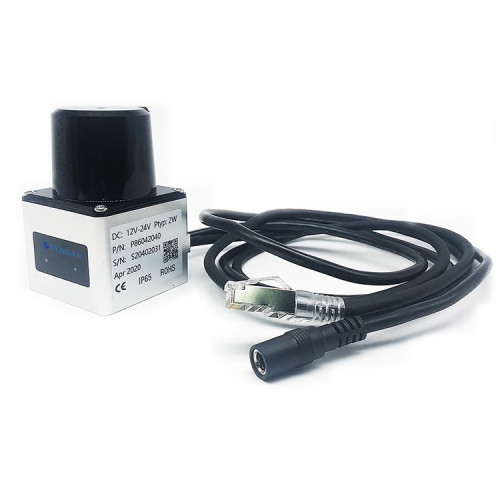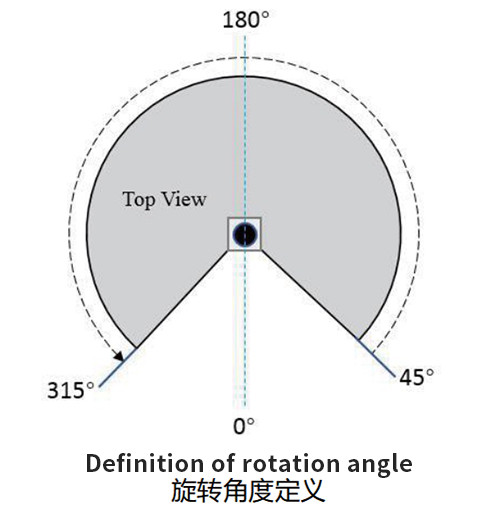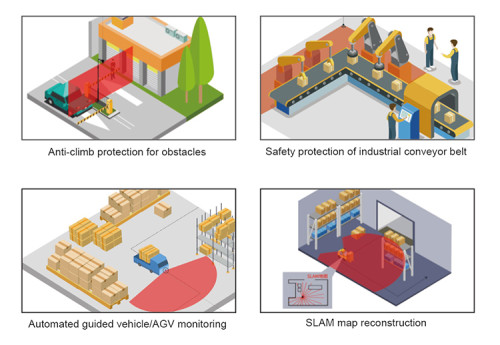 High-precision safety laser scanner is used for positioning, mapping and mapping. Programmable
Item specifics
Product name

2D-TOF navigation type safety laser scanner
Measuring range

0.1-5M@10% reflectivity 0.1-10m@90% reflectivity
Scanning frequency

10/15/20/25/30Hz
Ranging accuracy

±30mm
Scan angle range

270º
Working potential

DC12V-24V
Description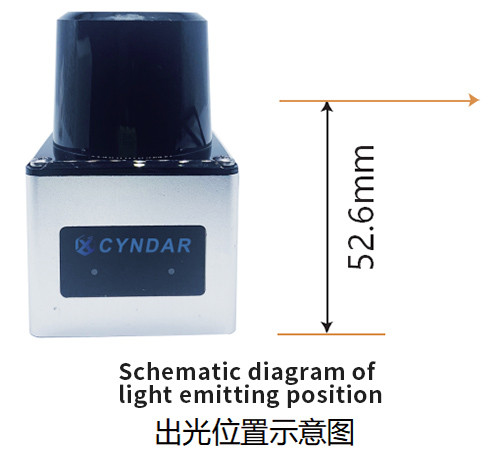 ● lidar navigation has multiple interfaces: USB, Ethernet
●IP65 dustproof and waterproof
●It is still applicable in harsh industrial environment.
● A variety of installation methods and abundant accessories, easy to use, convenient for users to develop
● Support remote maintenance and upgrade
●10M distance, 270° angle,
● Use human eye safety protection laser, in line with standards
●2d laser profile scanner multi-area monitoring
●It is still applicable in harsh industrial environment.
Using TOF (Time of Flight) distance measurement technology to ensure that the accuracy of the installed laser scanner will not change with the distance.
In the condition of long-distance objects, the measurement accuracy is still accurate and stable
.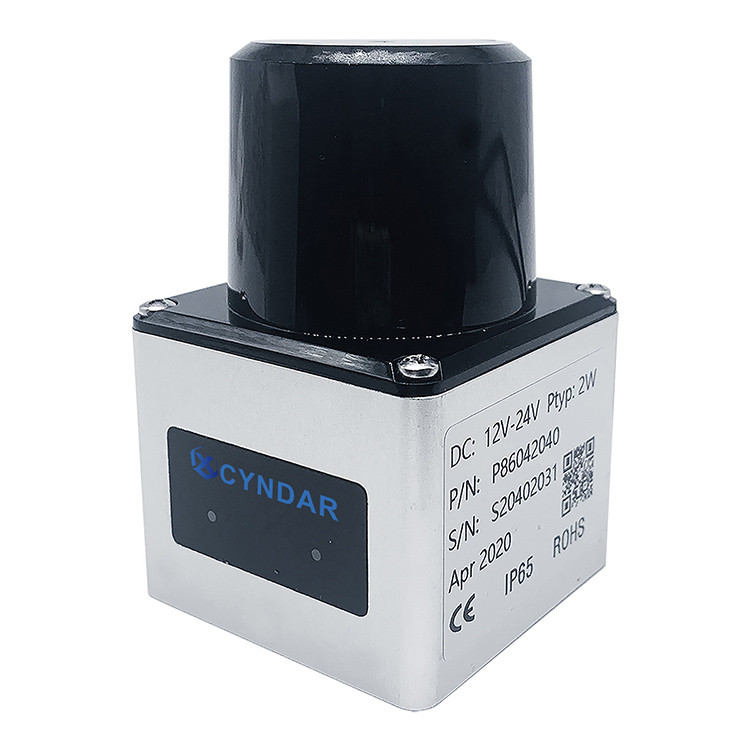 Spot characteristics (at 10 m)
The safety laser scanner Navigation uses semiconductor LD as the light source, and the LD light characteristic has a difference in the divergence angle of the fast and slow axes, so when the motor rotates, the shape of the light spot on the target will also rotate. At 0°, the shape of the spot hitting a 10 m away target is as shown in the figure, with a horizontal width of 150 mm and a vertical width of 25 mm. As the angle increases, the spot will rotate counterclockwise. At 90° and 270°, The light spots are distributed vertically.

Lidar Navigation indicator
Power indicator: On means the power is working normally;
Dark means that the power is not connected or the power is abnormal.
Status indicator: Always on, it indicates normal status;
Blinking means abnormal device status;
*Note: When the device is just powered on, the status indicator will flash briefly, indicating that the device is starting up and is in a normal state.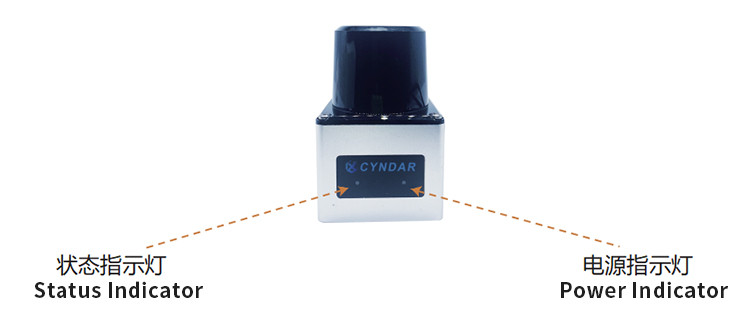 Safety scanners Product parameter
| | |
| --- | --- |
| Item Name | Plane navigation type safety laser scanner sensor |
| product code | XD-TOF-10H |
| Measuring range | 0.1-5M@10% reflectivity 0.1-10m@90% reflectivity |
| Ranging error | ±30mm |
| Scan angle range | 270º |
| Point cloud data merge | 1/2/4/8 points |
| scanning frequency | 10/15/20/25/30Hz |
| Minimum angular resolution | 0.08 º |
| Working potential | DC12V-24V |
| Working current | 0.21A/12A (typical) |
| Laser safety level | 905nm class I |
| power | 2.5W |
| Data transmission interface | Ethernet100BASE-TX |
| Response time | <10s |
| Indicator status | Power indicator, status indicator |
| Environmental illuminance range | <50000Lux |
| range of working temperature | -10 ºC▬55 ºC |
| Storage temperature range | -30 ºC▬75 ºC |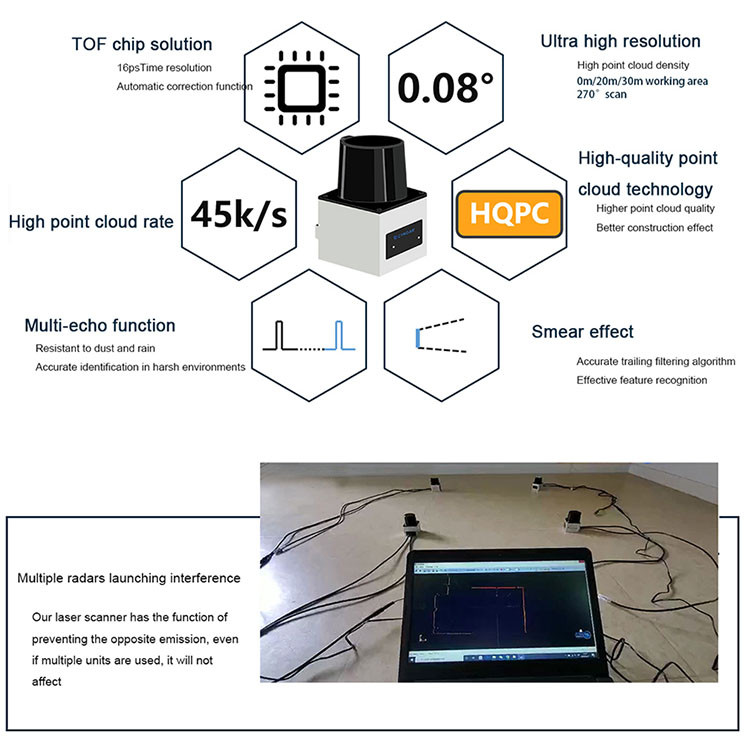 XD-TOF-10HM accessories and interfaces


XD-TOF-10HM safety laser sensor product size

Safety laser scanner indicator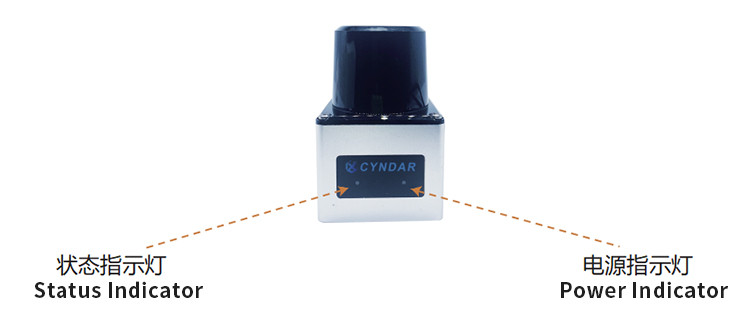 XD-TOF-10HM software diagram and cloud point diagram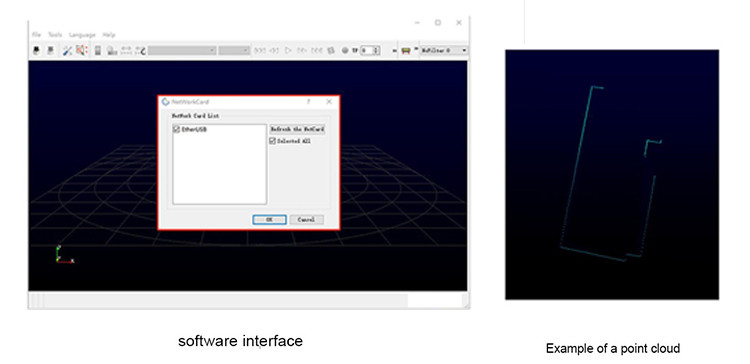 Product application scenarios and others

Safety laser scanner for industrial/commercial robot navigation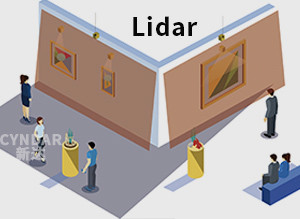 TOF-10H safety laser scanner is used in perimeter security, designed to set up people or objects to climb and pass through a predetermined defense zone, and can link the video surveillance system to accurately locate and alarm. Beixing Security Series LiDAR combines its own technical advantages and multi-field landing experience, and uses the principle of ToF (time of flight) detection to form an "invisible laser wall" for the protection area, so that the intrusion target has no possibility of overturning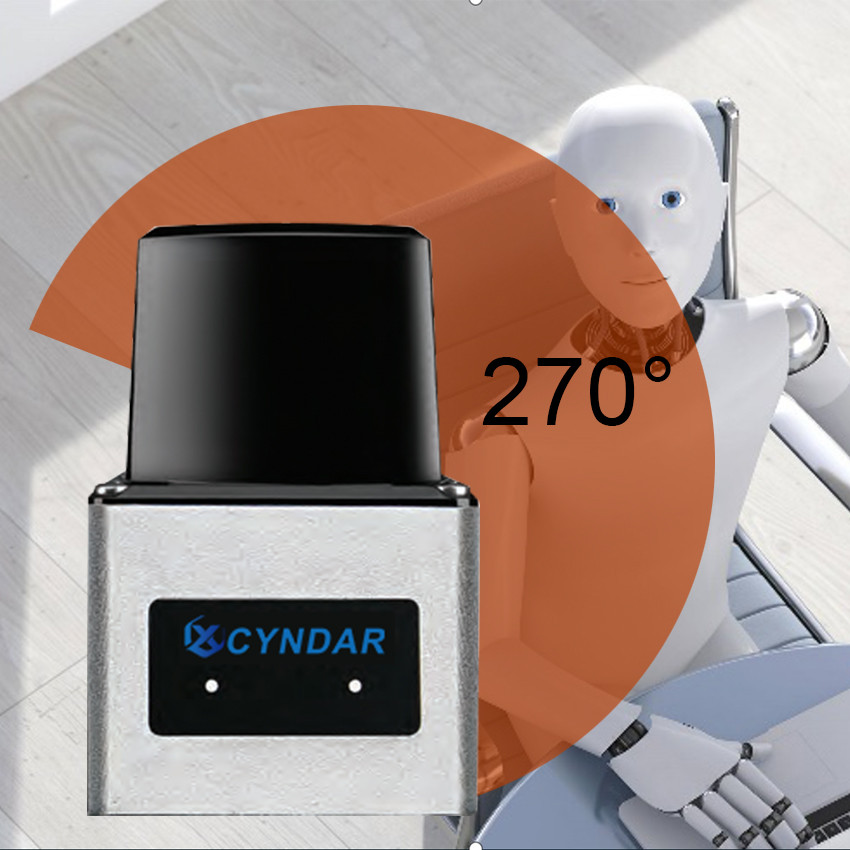 CYNDAR's main TOF-10H is used in AMR (autonomous mobile robot), which is the main evolution direction of mobile robots in recent years. Compared with the traditional AGV (Automatic Guided Vehicle), AMR does not require magnetic stripe or QR code navigation. With the help of laser, visual SLAM and other technologies, the robot can get rid of the dependence on physical guidance or marking, and achieve more autonomous and flexible Move effect.

.
Factory and product content