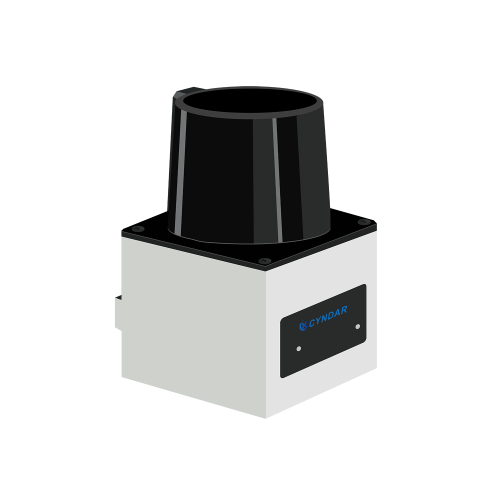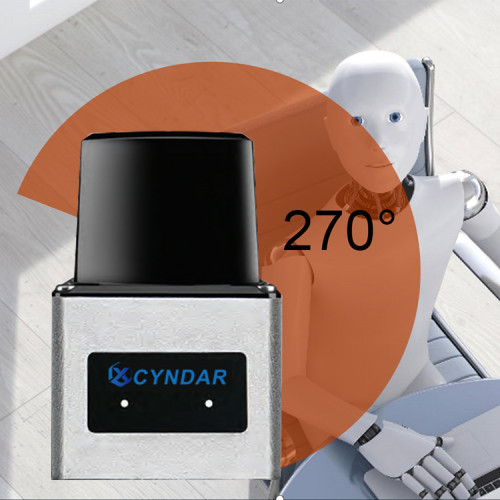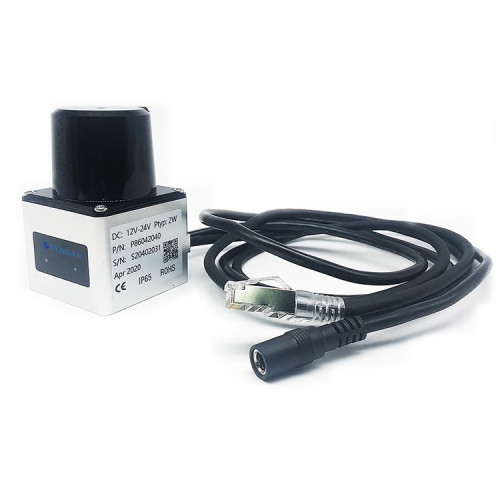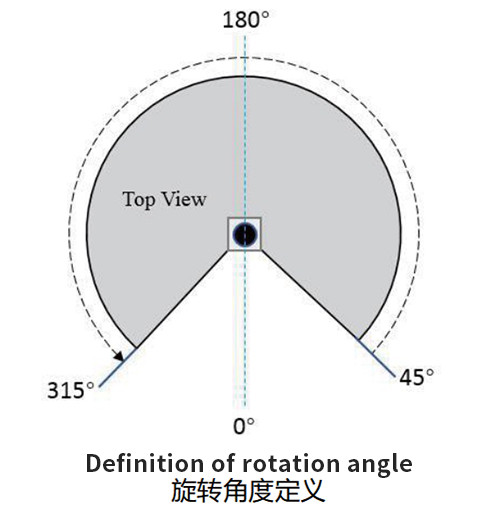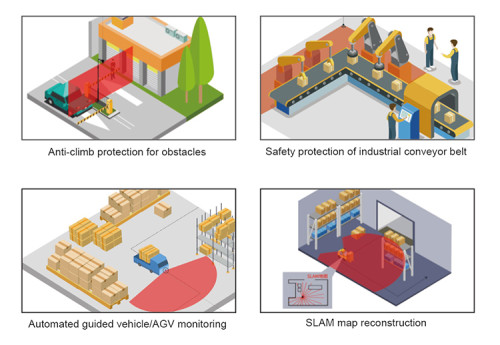 Indoor mobile car positioning scanner navigation safety laser scanner
Item specifics
Product name

2D-TOF navigation type safety laser scanner
Detection range

0.1-20m@90% reflectivity 0.1-8m@10% reflectivity
Scanning frame rate

10-30Hz
Ranging accuracy

±30mm
Scan angle range

270º
Point cloud data merge

1/2/4/8 points
Description
Product overview of lidar navigation sensor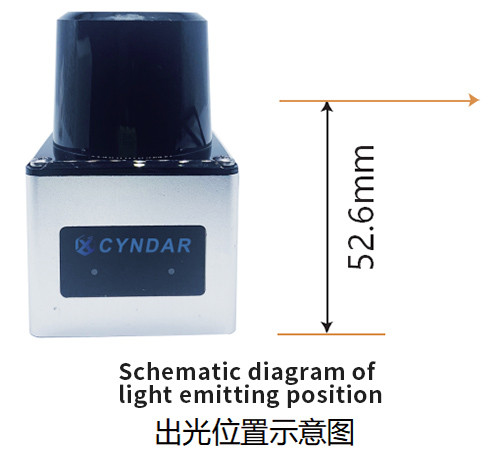 The Navigation type safety laser scanner sensor can achieve reliable measurement within 20 m with an angular range of 270°. Thanks to the advantages of the TOF solution and the unique high-performance time measurement technology of CYNDAR, Navigation shows a range measurement performance much higher than that of the triangulation radar, even for whiteboard measurements at 20 m, a range measurement accuracy of ±3 cm can be obtained .

Safety laser sensor software

The laser radar safety laser scanner can read and configure the relevant parameters of the radar through the XD-Navigation software, in a visual way.
Method to view radar point cloud data and analyze point cloud data, which is convenient for users.
The Navigation SDK package realizes the encapsulation and analysis of radar-related information, and users can perform rapid secondary development by calling related APIs.
For details, please refer to the electronic documents XD-Navigation User Guide and Navigation SDK Programming Guide.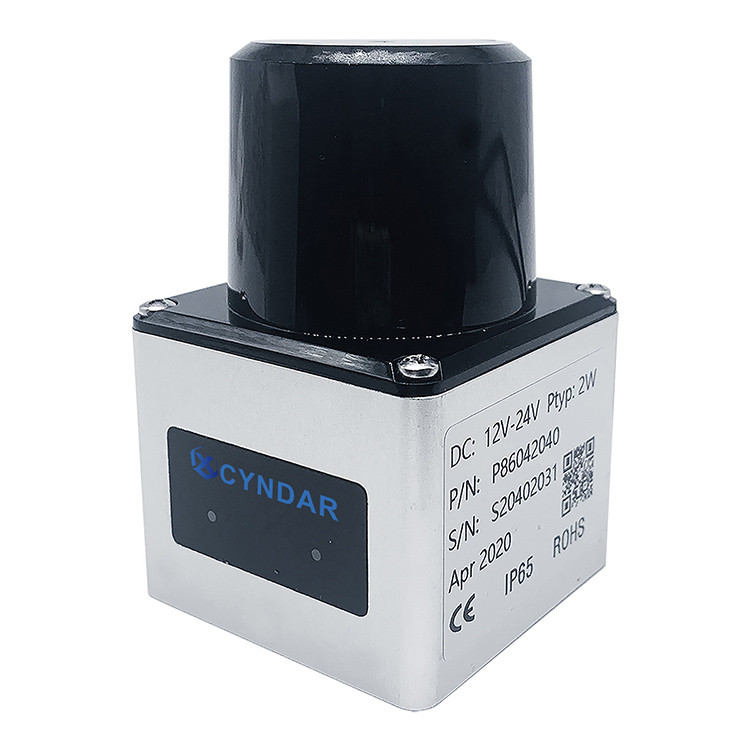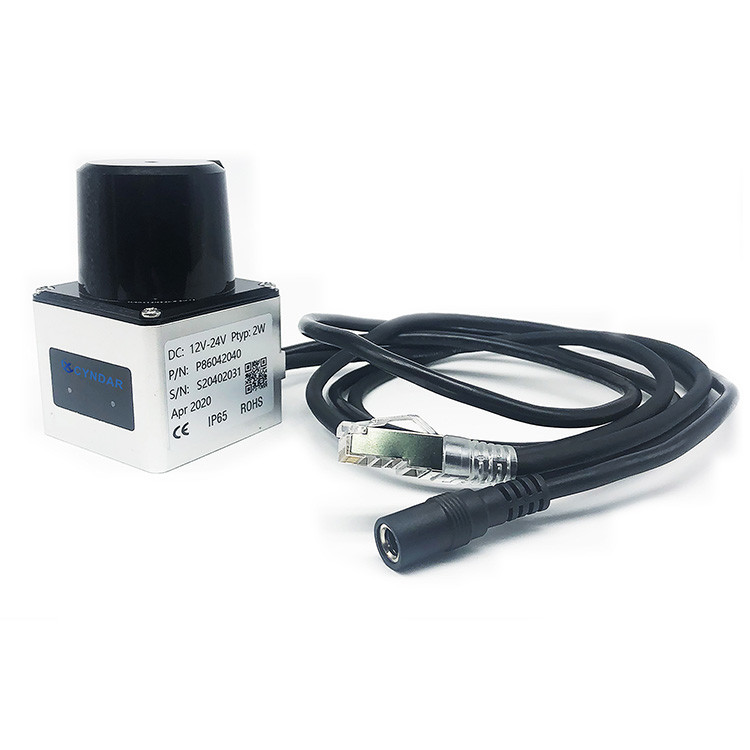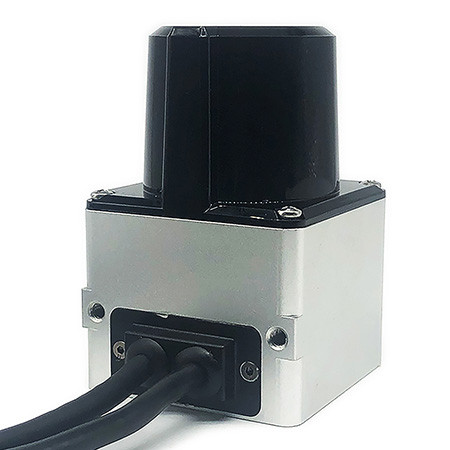 Safety scanners Product parameter
| | |
| --- | --- |
| product name | 2D-TOF navigation type safety laser scanner sensor |
| Product number | XD-TOF-20H |
| Detection range | 0.1-20m@90% reflectivity 0.1-8m@10% reflectivity |
| Ranging accuracy | ±30mm |
| Scan range | 270º |
| Scanning frame rate | 10-30Hz |
| Point cloud data merge | 1/2/4/8 points |
| Angular resolution | 0.08 º |
| voltage | DC12V-24V |
| Scanning frame rate | 10/15/20/25/30Hz |
| Working current | 0.21A/12A (typical) |
| Laser light source | 905nm class I |
| Power consumption | 2.5W |
| Data transmission interface | Ethernet100BASE-TX |
| Start Time | <10s |
| Indicator light | Power indicator, status indicator |
| Ambient light | <50000lux |
| Operating temperature | -10 ºC▬55 ºC |
| Storage temperature | -30 ºC▬75 ºC |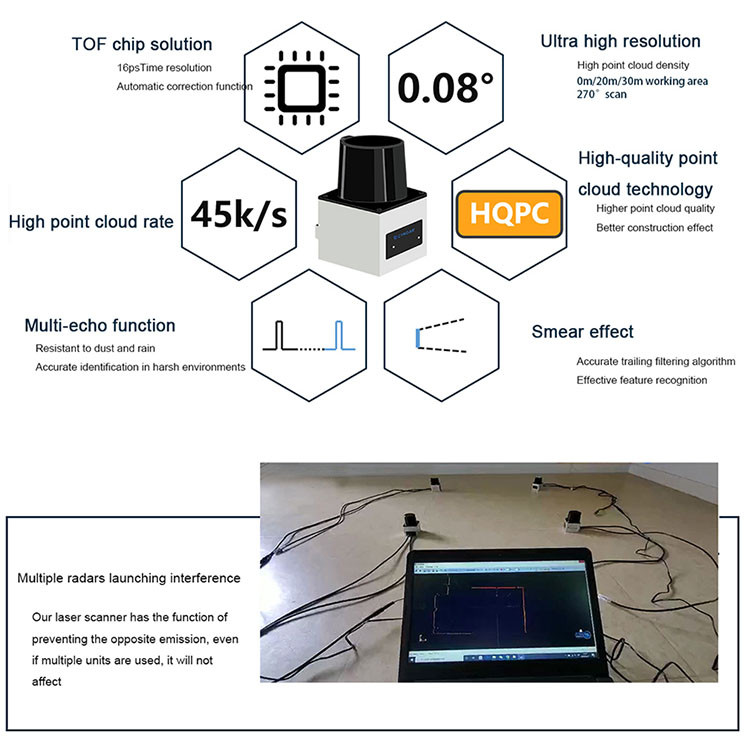 XD-TOF-10HM accessories and interfaces


XD-TOF-10HM safety laser sensor product size

Safety laser scanner indicator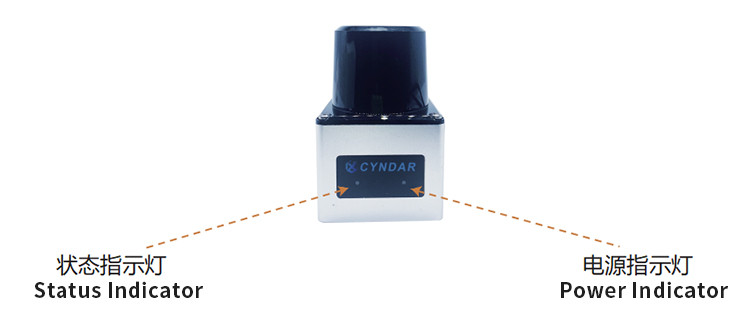 XD-TOF-10HM software diagram and cloud point diagram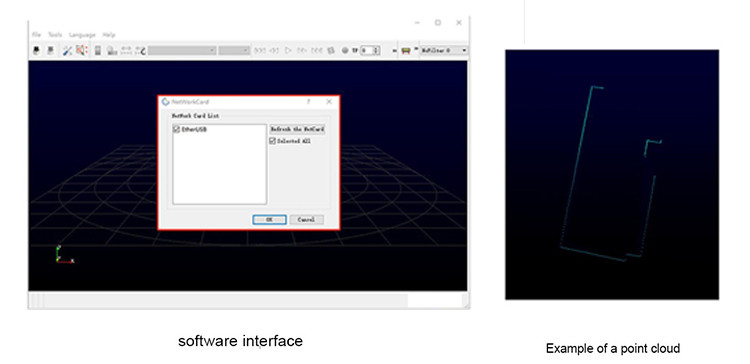 Product application scenarios and others

Safety laser scanner for industrial/commercial robot navigation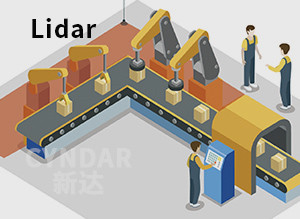 Mobile robots using safety laser sensor scanners can automatically load and unload production equipment. The docking station is equipped with a three-axis mobile platform, which can realize automatic picking and placing of logistics. In addition, through the docking of the MES system and the AGV dispatching system (FMS), material delivery can be scheduled to realize the logistics automation between the warehouse and the machine.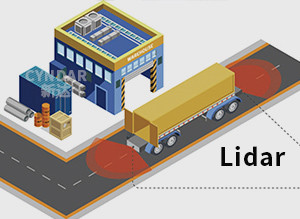 In terms of flexibility, mobile robots are more flexible than traditional handling equipment. The new generation of mobile robots adopts TOF-20H safety laser scanner SLAM navigation mode, which has the function of autonomous obstacle avoidance, and does not need to lay fixed guide rails or magnetic strips. In this way, it saves a lot of trouble during deployment, especially when changing the process, only need to rebuild the map and plan the route inside the robot, thereby further saving the cost of factory deployment.

Factory and product content