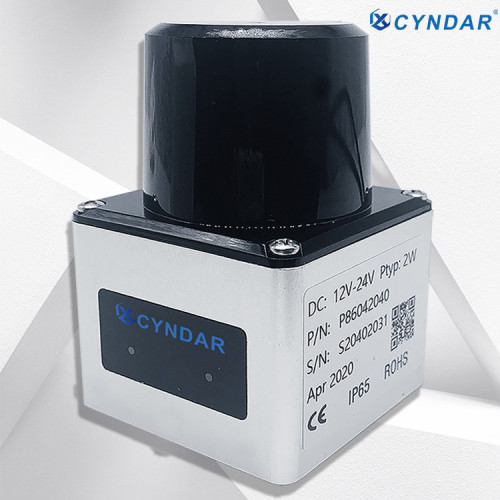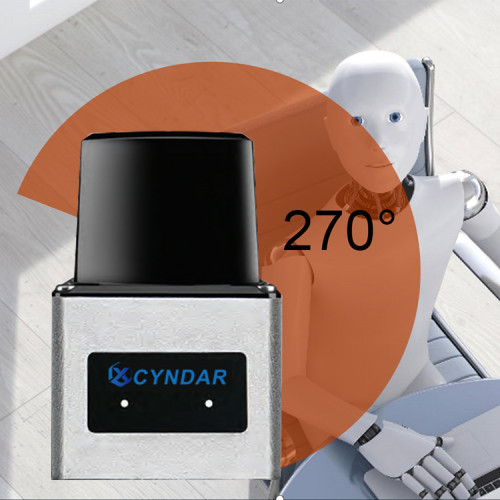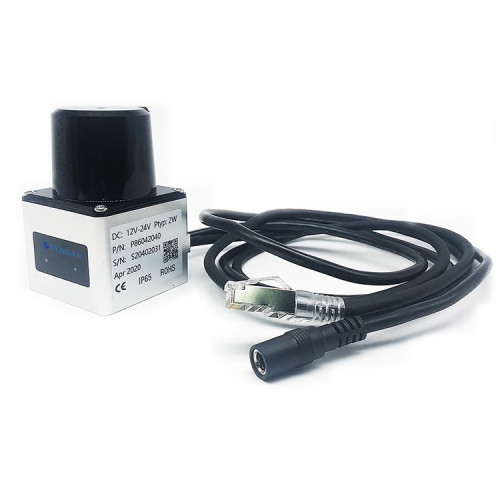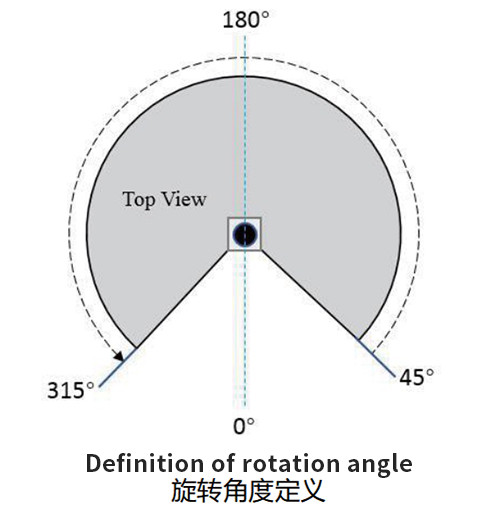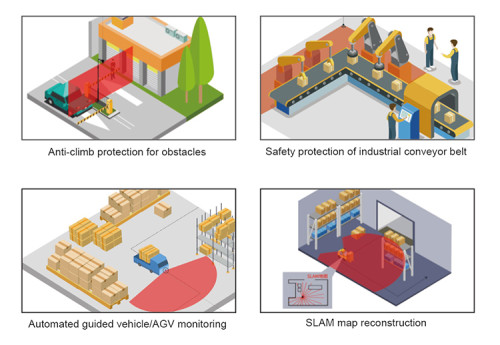 Map scanning surveying and mapping 2D safety laser scanner programmable
Item specifics
Product name

2D-TOF navigation type safety laser scanner
Measuring distance

0.1-30M (90% equivalent emissivity)
Use swap in

Indoor and outdoor
system error

±25mm
Scan angle range

270º
Minimum angular resolution

0.014°
Description
Laser scanner safety sensor product description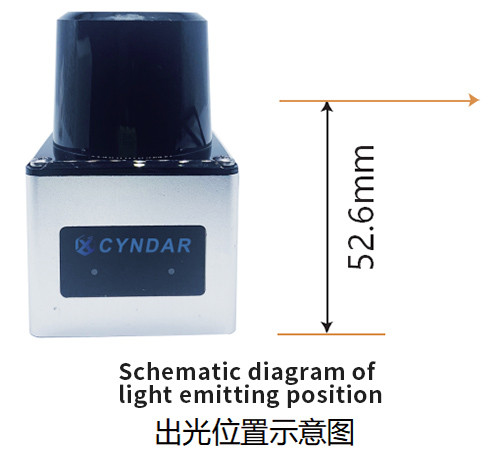 Lidar Navigation adopts semi-solid design, and the whole machine reaches the protection level of IP65, which can meet the application of harsh industrial environment or complex outdoor scene. The high-quality, long-life motor and light-load design ensure that the radar can work stably for a long time, and the excellent optical performance ensures that the Lidar Navigation can still perform well in the sunny outdoor. It adopts 905 nm laser wave band and meets Class I eye safety level.

Taking the plane of the safety laser scanner sensor base as the reference plane, the height of the lidar Navigation laser exit position from the reference plane is 52.6 mm.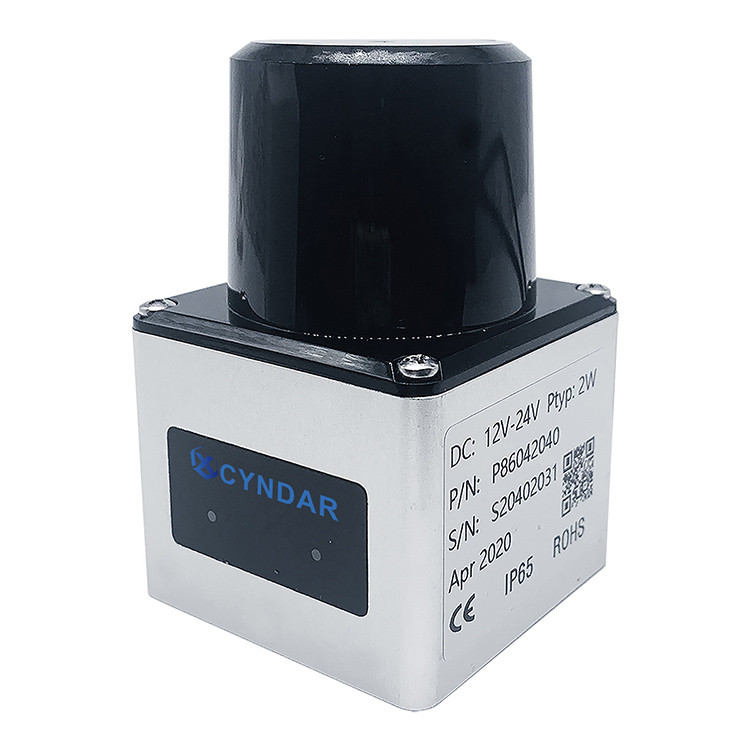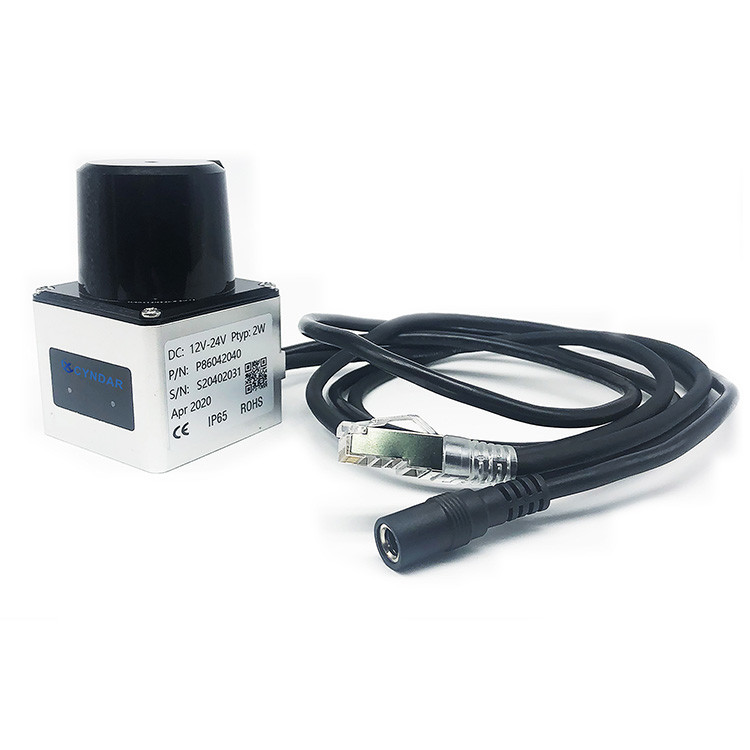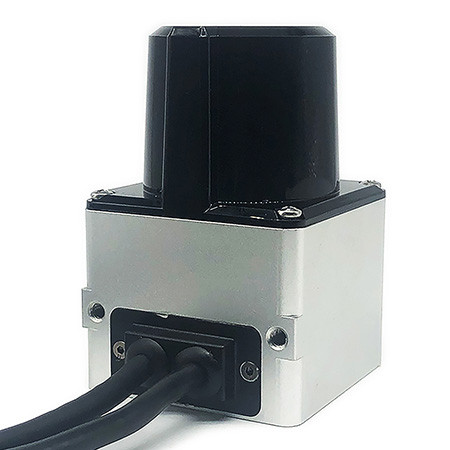 Schematic diagram of laser vertical angle
Every lidar Navigation shipped from the factory has a slight deviation in the vertical angle of the laser emitted. Taking the horizontal plane as a reference, the vertical angle deviation range of the emitted laser of the safety laser scanner is ±1°.

Safety scanners Product parameter
| | |
| --- | --- |
| Item category | 2D-TOF navigation type safety lidar scanner |
| product code | XD-TOF-30 |
| Measuring distance | 0.1-30M (90% equivalent emissivity) |
| Use swap in | Indoor and outdoor |
| Measurement error | ≤2.5cm |
| system error | ±25mm |
| Scan angle range | 270º |
| Continuous error | ±12mm |
| Scanning frame rate | 10Hz |
| Minimum angular resolution | 0.014° |
| Laser safety level | 905nm class I |
| Power consumption | 2.5W |
| Status Indicator | Power indicator, status indicator |
| Anti-ambient light | <70000Lux |
| range of working temperature | -10℃~50℃ |
| Waterproof and dustproof grade | IP65 |
| specification | 106*117*118.5 |
| Output port | Ethernet output, 2 switch output, |
| | Barrier-free compatible Sxxx LMS141/lms111 (unopened) |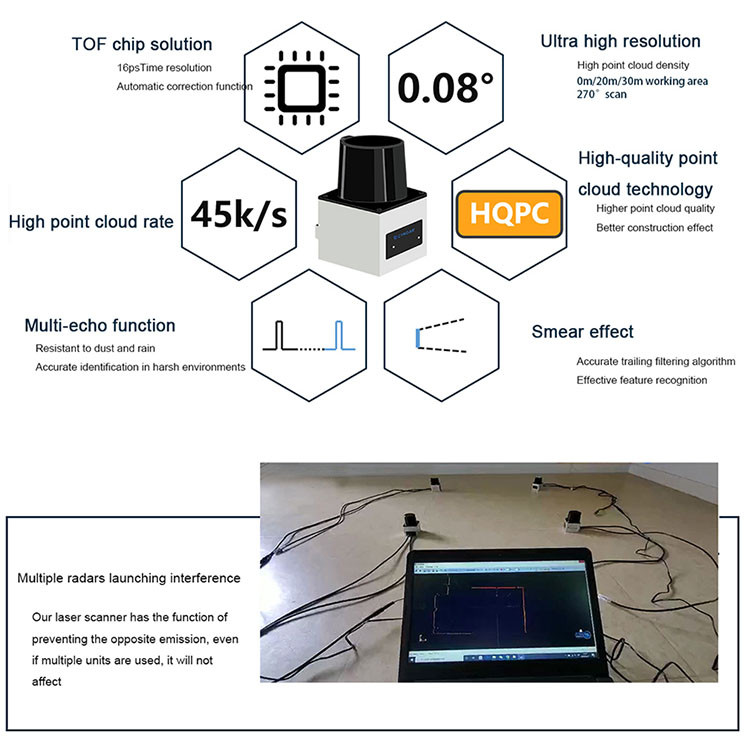 XD-TOF-10HM accessories and interfaces


XD-TOF-10HM safety laser sensor product size

Safety laser scanner indicator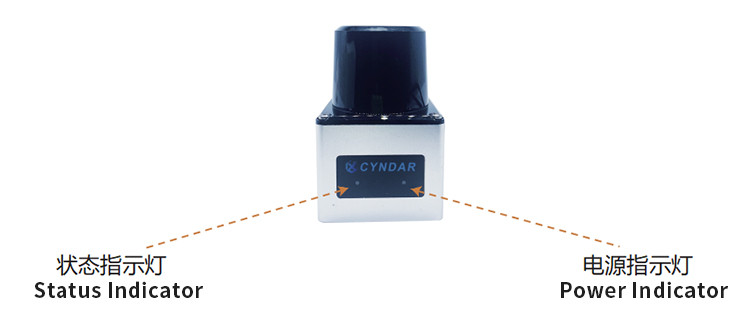 XD-TOF-10HM software diagram and cloud point diagram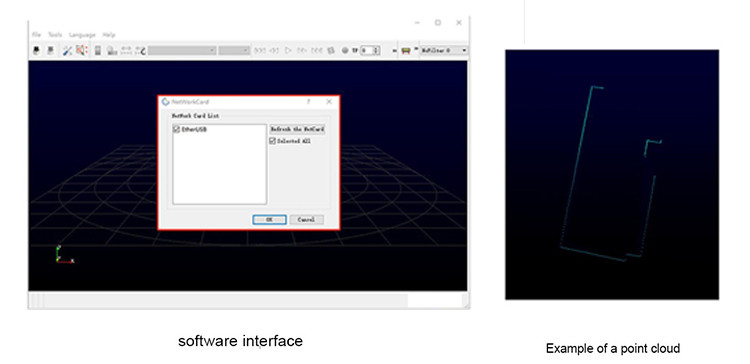 Product application scenarios and others

Safety laser scanner for industrial/commercial robot navigation

In a high-speed production line, the delay of any station will affect the efficiency of the entire line. Therefore, the production manager must ensure the efficient and stable supply of materials in each production link. The current mobile robot speed can reach 2 meters per second, which can provide efficient material transportation. In the industry 4.0 mode, the production line may have to frequently change the types of products. A flexible production line is necessary. The mobile robot using the TOF-30 safety laser scanner navigator can independently plan and realize point-to-point handling. Scenes in flexible manufacturing will play a great role.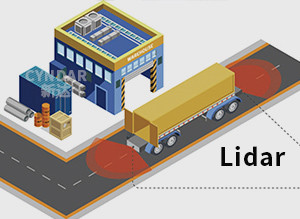 At present, there are several application scenarios of mobile robots with safety laser scanners in the workshop. The first is material truck handling. For example, mobile robots transport ingredients to the warehouse area for storage, or send them to the assembly area for manual or automatic sorting, and then pull them to the loading point for standby. The entire process is carried out under monitoring, and the operator can be flexible Adjust and optimize the equipment operation path to achieve higher efficiency.

Factory and product content