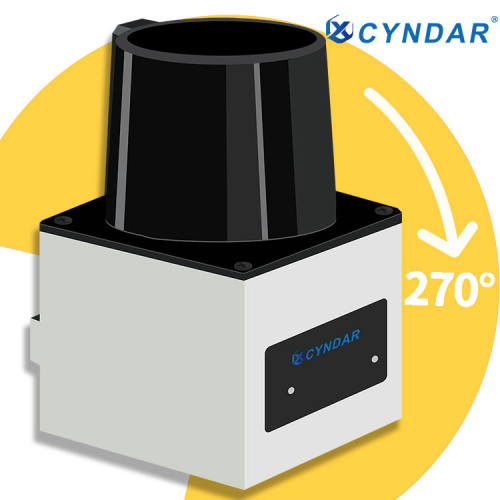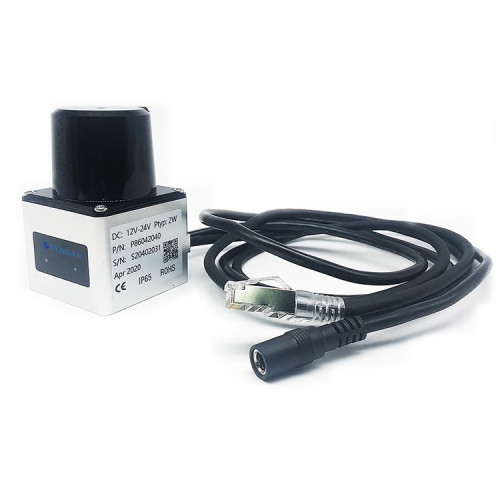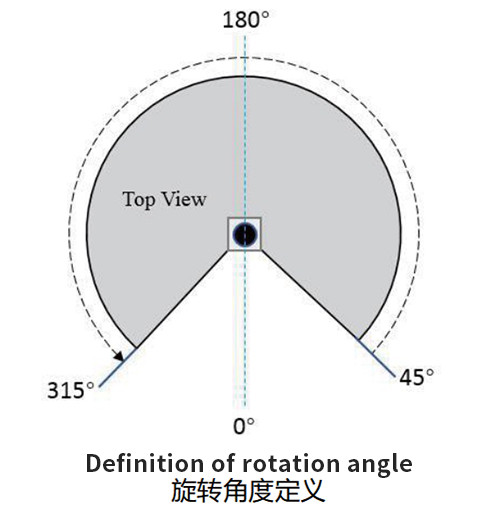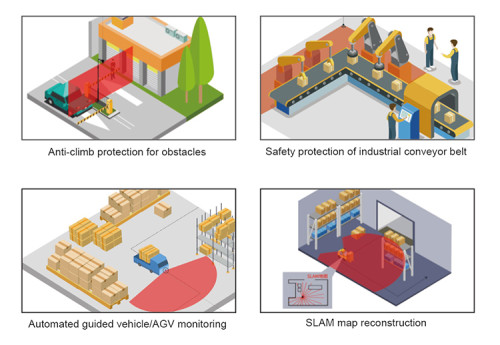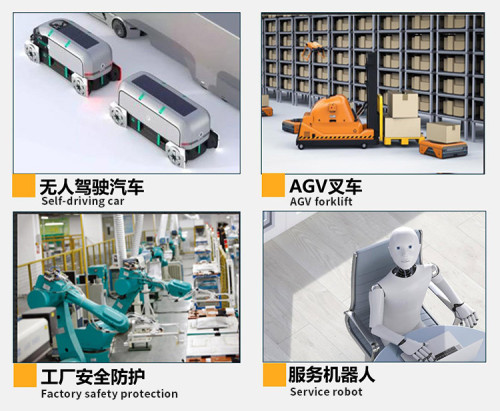 Laser scanner can detect workers in dangerous areas of the machine 20m
Item specifics
Product name

2D-TOF navigation type safety laser scanner
Measuring distance

0.1-30M (90% equivalent emissivity)
Use swap in

Indoor and outdoor
system error

±25mm
Scan angle range

270º
Minimum angular resolution

0.014°
Description
Safety Lidar Product Description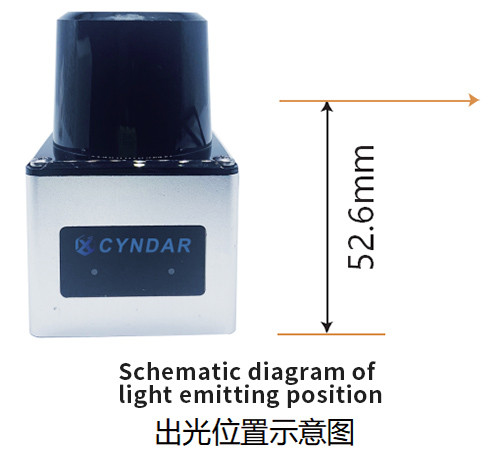 Navigation is a high-performance laser radar safety laser scanner product developed by CYNDAR. Designed on the principle of TOF (Time Of Flight), through precise time measurement of the laser pulse reflection process, high-precision distance information is obtained, and the motor rotates to complete a two-dimensional scan of the surrounding environment.

The intelligent vehicle AGV robot is a long-distance mobile robot. The safety laser scanner is used in the robot to help the robot plan and walk on the map within 30m.
The universal service robot platform is a complete robot system. Users can not only install different applications on the platform to meet customized needs, but also install different functional plug-ins on the open platform to develop their own robots. Robots have been applied in bank reception, shopping guides and other fields. At the same time, they are also cooperating with hotels and restaurants to provide safe lidar sensors for robot service platforms for more industries. One of the future directions of CYNDAR technology.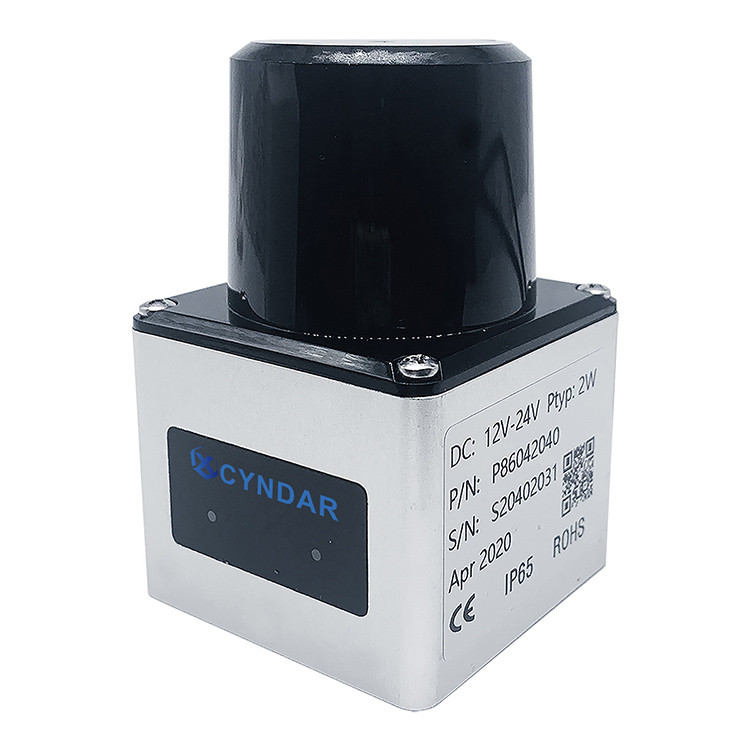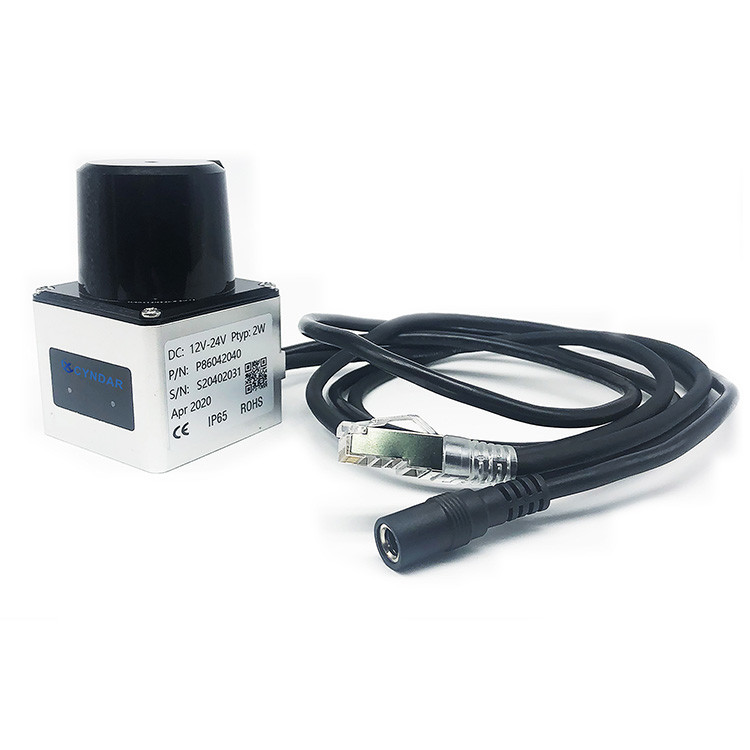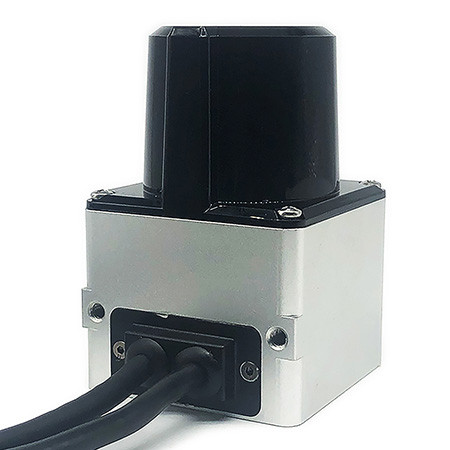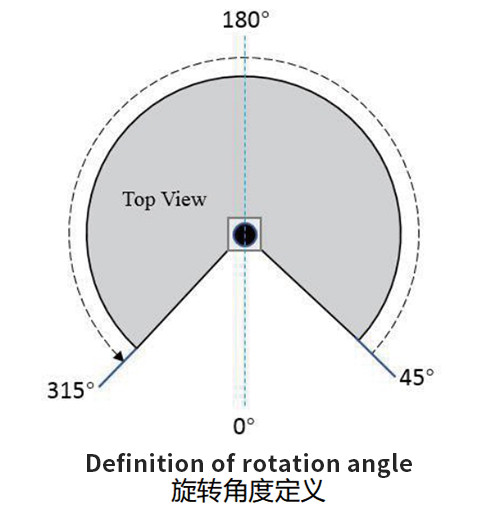 2d laser scanner rotation angle definition

Lidar Navigation can provide point cloud information in the range of 270°, and the position of 180° is directly in front of the sensor, which is identified by the triangle mark on the top. In the top view, the angle increases counterclockwise. Navigation has a blind zone of 90°, located in the interval of 315° to 45°.
Safety scanners Product parameter
| | |
| --- | --- |
| Item category | 2D-TOF navigation type safety lidar scanner |
| product code | XD-TOF-30 |
| Measuring distance | 0.1-30M (90% equivalent emissivity) |
| Use swap in | Indoor and outdoor |
| Measurement error | ≤2.5cm |
| system error | ±25mm |
| Scan angle range | 270º |
| Continuous error | ±12mm |
| Scanning frame rate | 10Hz |
| Minimum angular resolution | 0.014° |
| Laser safety level | 905nm class I |
| Power consumption | 2.5W |
| Status Indicator | Power indicator, status indicator |
| Anti-ambient light | <70000Lux |
| range of working temperature | -10℃~50℃ |
| Waterproof and dustproof grade | IP65 |
| specification | 106*117*118.5 |
| Output port | Ethernet output, 2 switch output, |
| | Barrier-free compatible Sxxx LMS141/lms111 (unopened) |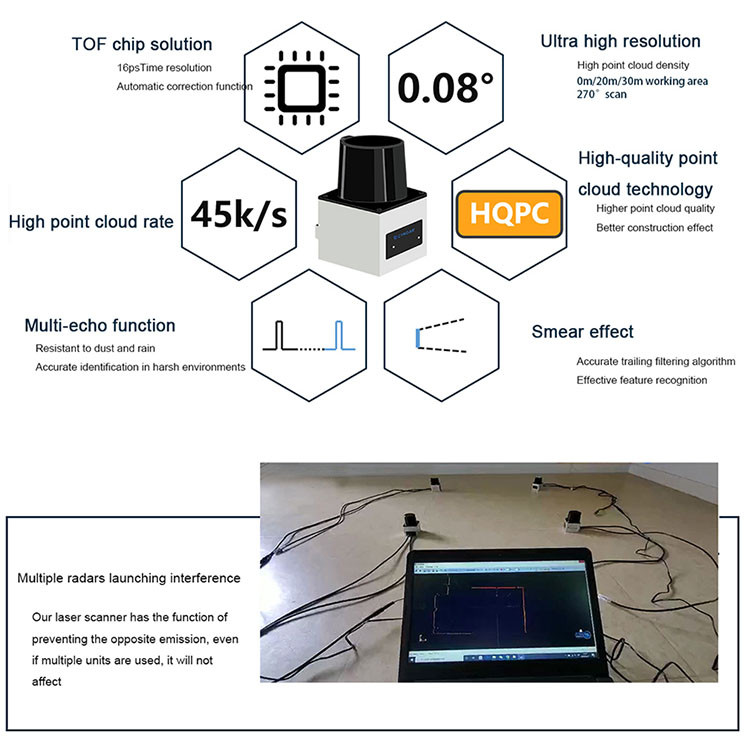 XD-TOF-10HM accessories and interfaces


XD-TOF-10HM safety laser sensor product size

Safety laser scanner indicator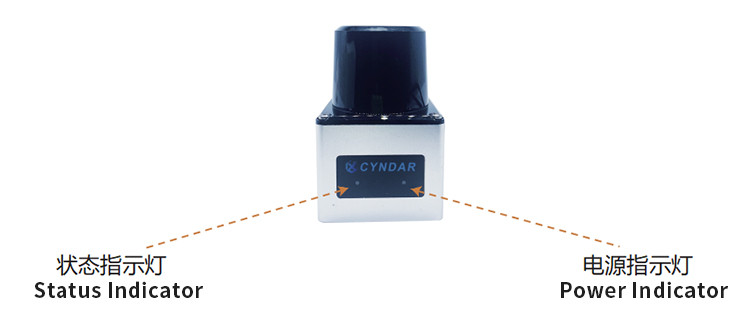 XD-TOF-10HM software diagram and cloud point diagram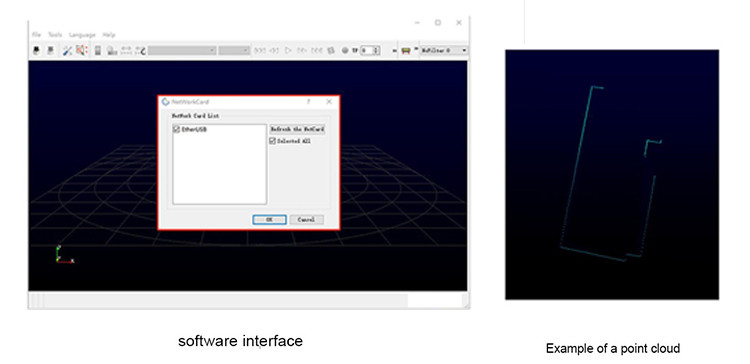 Product application scenarios and others

Safety laser scanner for industrial/commercial robot navigation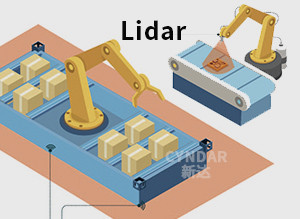 Collaborative robots are safe, flexible, and have an objective return on investment. They can automate almost everything: assembly, painting, screwing, labeling, packaging, polishing, injection molding, welding, etc. The collaborative robot is equipped with a safety laser scanner sensor, and human employees can Stand by it and control it.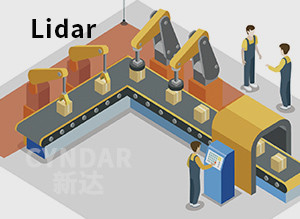 "Human-level eyes" transform bulky robotic arms and develop robot-equipped safety laser scanner navigation lidars for pharmaceutical and food service industries. Cyndar's TOF-30 has robot development software that can provide programming for robot programmers.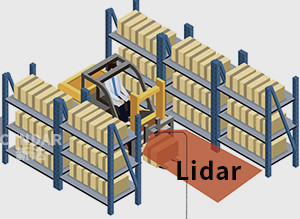 It is an arduous task to secure the laser scanner sensor on the robot, adapt the environment (map) and manipulate the object, and the three types of industrial robots (transport robot/AGV, collaborative robot, traditional industrial robot), the robot can easily Complete repetitive, predictable tasks.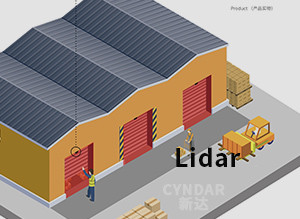 Install laser scanners on warehouses and important buildings to detect the entry, exit and location of personnel

Factory and product content