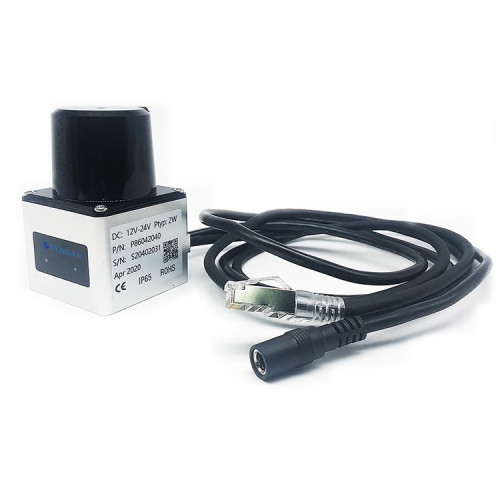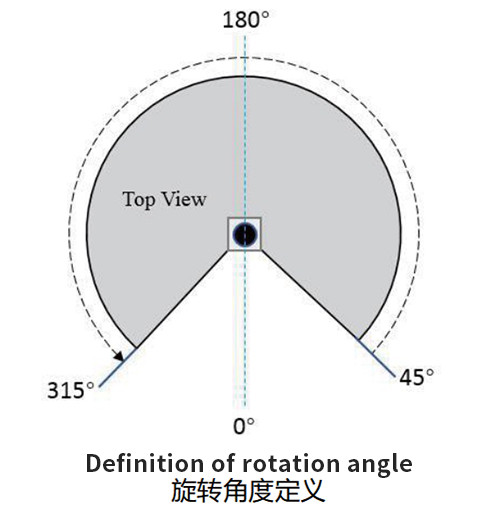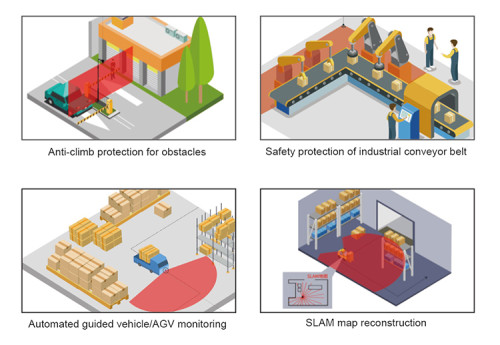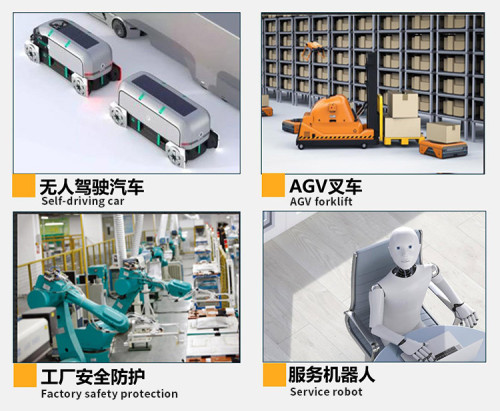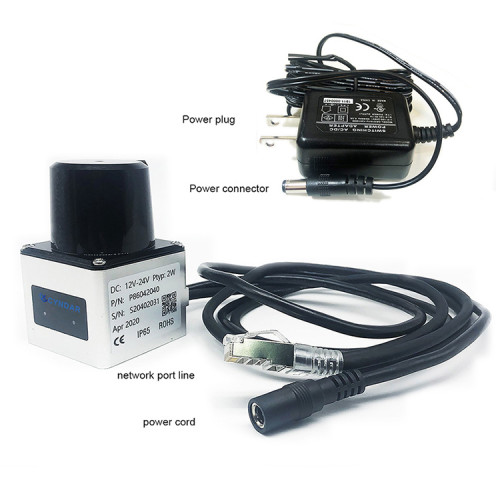 Safety laser scanner 2d for robot AMR navigation programmable
Item specifics
Product name

2D-TOF navigation type safety laser scanner
Ranging accuracy

±30mm
Scan range

270º
Angular resolution

0.32º
Detection distance

10m
size

50*50*76mm
Description
lidar indoor navigation sensor product description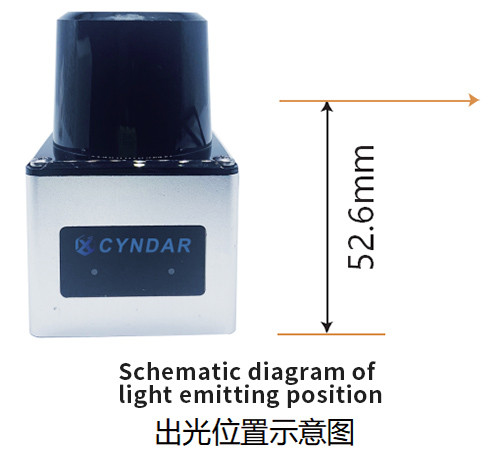 Through the control software XD-Navigation and SDK software package provided by CYNDAR, users can start system-level development conveniently and quickly. Navigation can be used for robot positioning and navigation, map surveying, environmental modeling, security and other fields.

Laser safety level

Laser scanner sensor Navigation uses a low-power 905 nm laser light source and uses pulse modulation to reduce average power. It reaches Class I laser safety standards, which can ensure the safety of human eyes.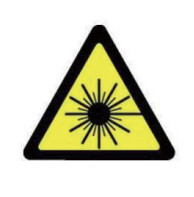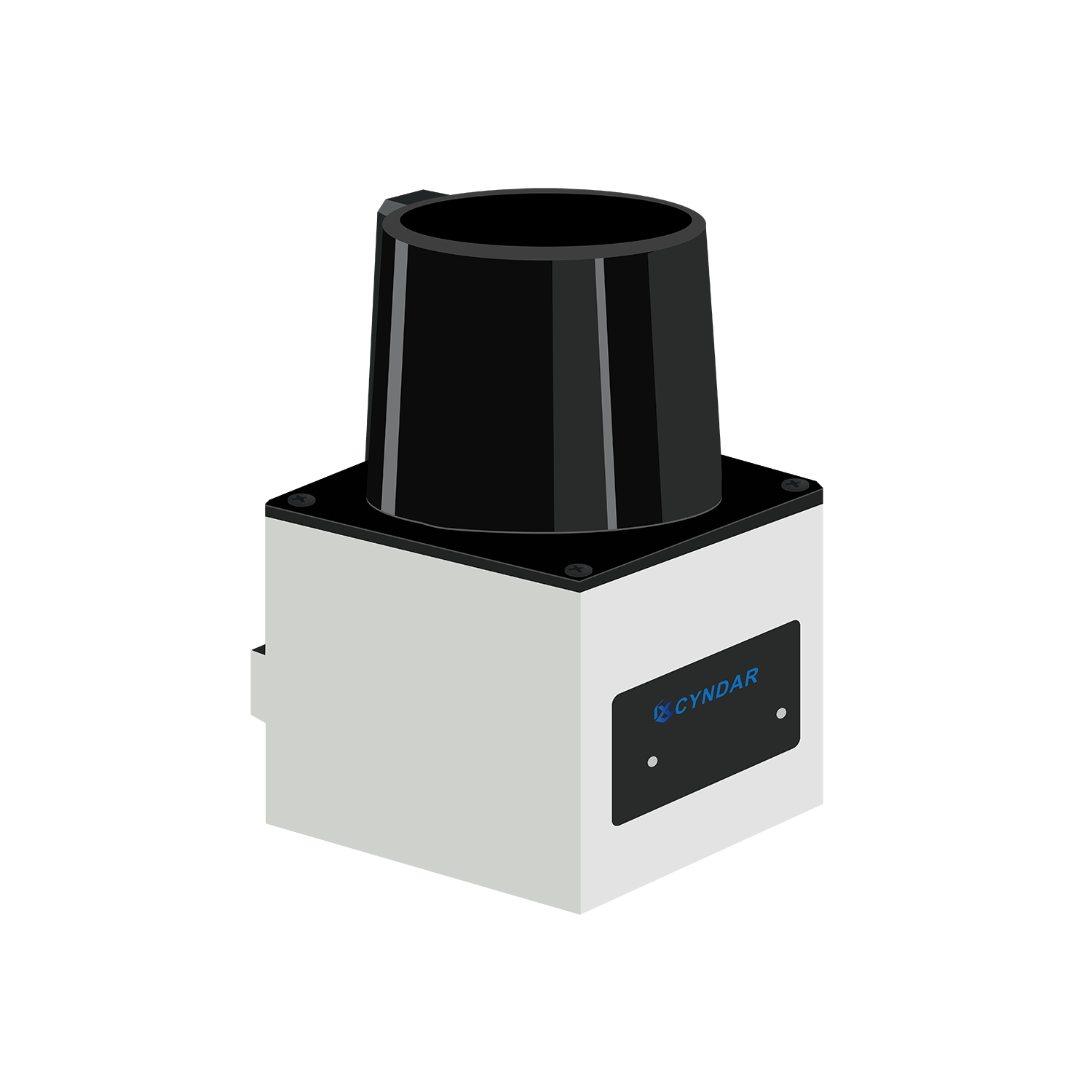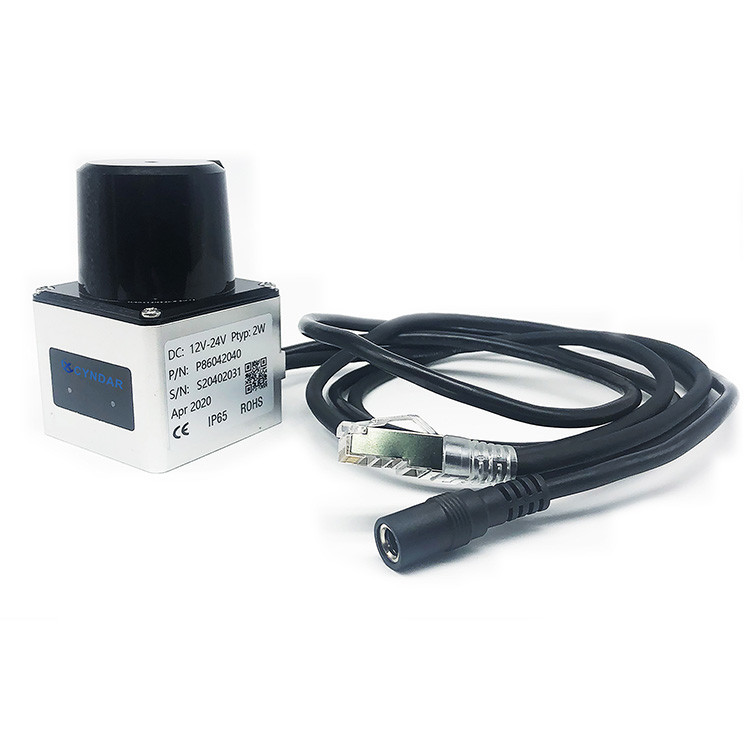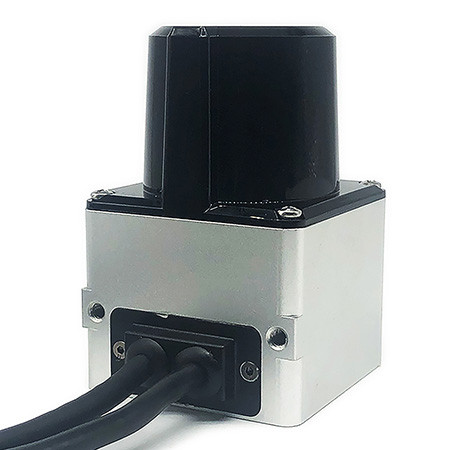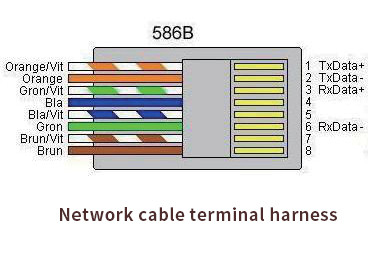 Interface cable

As shown in the figure, lidar Navigation has two kinds of cables, cable ① is the network port cable; cable ② is the power cable. The cable length of the network port is 1m, and the standard RJ45 interface is defined as follows

| | |
| --- | --- |
| colour | signal |
| Orange white | TX+ |
| Orange | TX- |
| Green and white | RX+ |
| green | RX- |
| | |
| --- | --- |
| Item category | Two-dimensional plane navigation type laser radar safety laser scanner |
| product code | XD-TOF-10HM |
| Measuring range | 0.1-5M@10% reflectivity 0.1-10m@90% reflectivity |
| Measurement error | ±30mm |
| Scan angle range | 270º |
| Scanning frame rate | 20Hz |
| Angle resolution | 0.32º |
| Power supply potential difference | DC12V-24V |
| Working current | 0.21A/12A (typical) |
| Laser safety level | 905nm class I |
| Power consumption | 2.5W |
| Data transmission interface | Ethernet100BASE-TX |
| Response time | <10S |
| Indicator light | Power indicator, status indicator |
| Environmental illuminance range | <50000Lux |
| range of working temperature | -10 ºC▬55 ºC |
| Storage temperature range | -30 ºC▬75 ºC |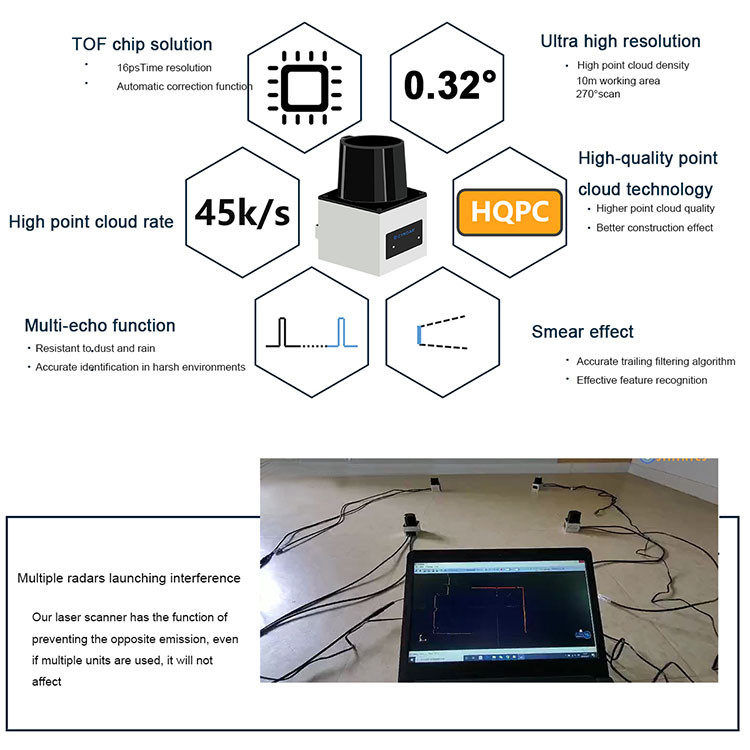 XD-TOF-10HM accessories and interfaces


XD-TOF-10HM safety laser sensor product size

Safety laser scanner indicator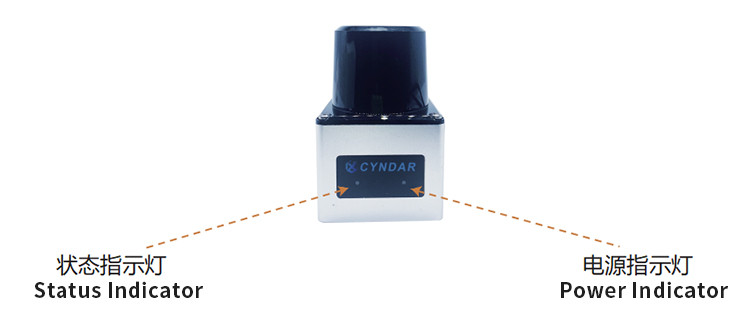 XD-TOF-10HM software diagram and cloud point diagram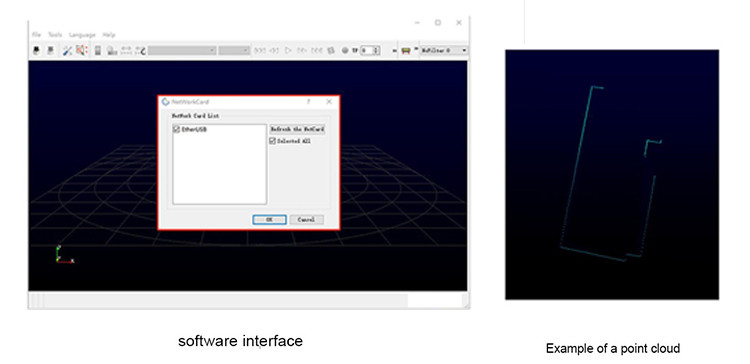 Product application scenarios and others

cyndar provides the fine angular resolution of the lidar navigation sensor and also provides a high sampling rate, which greatly enhances its ability to recognize small targets and effectively reduces the missed detection rate.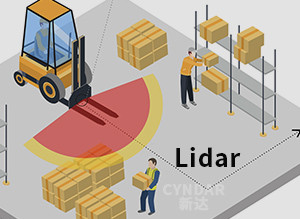 Because of the continuous increase in labor costs, AGV can effectively reduce costs and improve production efficiency. Therefore, AGV is becoming more and more popular and used in more and more manufacturing and logistics projects. The most widely used AGV lidar navigation on the market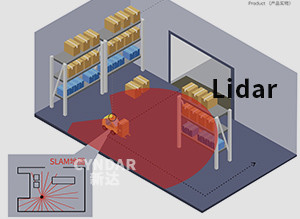 Safety laser scanner navigation sensor use: Intelligent inspection robot can efficiently and reliably complete inspection tasks, reduce the labor intensity of staff, accurate and stable navigation and positioning is the basis for inspection robots to perform inspection tasks. The inspection robot navigation system based on lidar can realize the map establishment, path planning and navigation positioning of the robot in indoor and outdoor environments.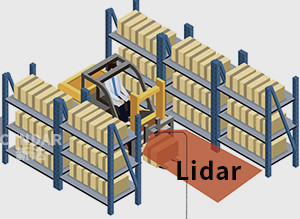 The safety lidar navigation system is composed of a remote monitoring platform and an inspection robot. The remote monitoring platform releases inspection tasks, monitors the status of the robot, queries and stores inspection data, and the inspection robot can realize autonomous navigation and positioning, traverse inspection points, perform data collection, etc. In the inspection task, the two realize remote data interaction through the wireless network. Fusion of lidar and encoder information, using highly robust Gmapping algorithm to build a two-dimensional environment map. According to the map and inspection point information, the branch and definition algorithm is used to search for the optimal inspection route to reduce inspection time and energy consumption.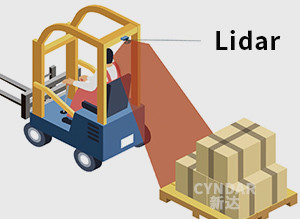 Positioning and navigation methods of safety lidar sensors: With the development of science and technology, the application field of robots is becoming more and more extensive. Its application in different industries can bring about innovation in industry applications and bring about superimposed changes across industries. But on the road to the popularization of robots, the most important thing is the automatic obstacle avoidance and navigation technology that is closely related to safety. If the safety of robots and personnel cannot be guaranteed, everything else will be impossible to talk about.

Factory and product content