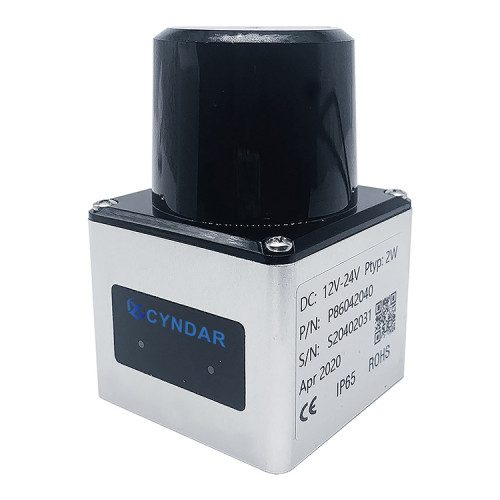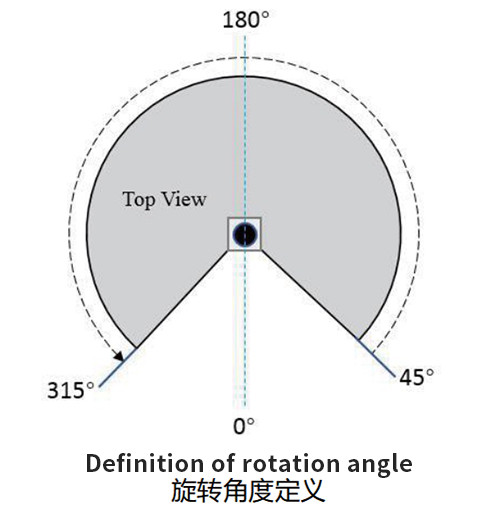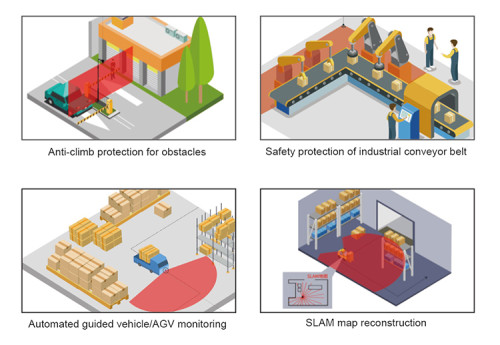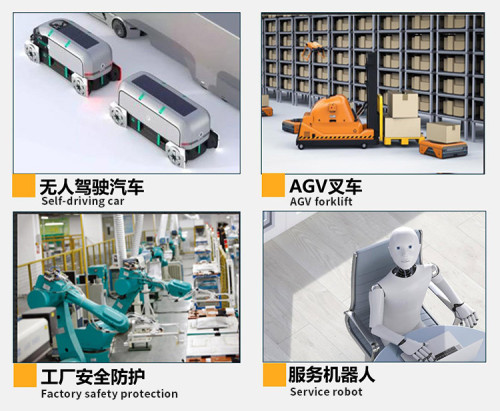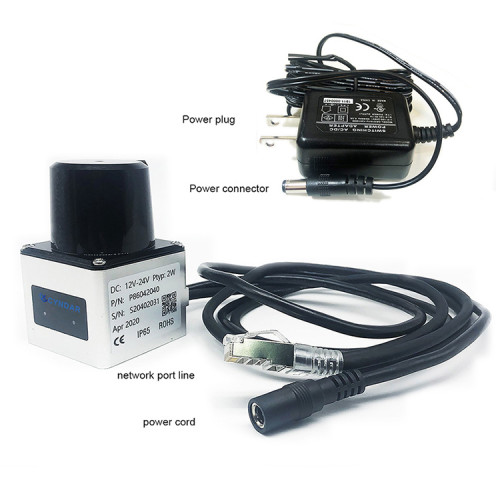 Contour recognition measurement data security laser scanner sensor
Item specifics
Product name

2D-TOF navigation type safety laser scanner
Ranging accuracy

±30mm
Scan range

270º
Angular resolution

0.32º
Detection distance

10m
size

50*50*76mm
Description
Introduction to 2d laser scanner sensor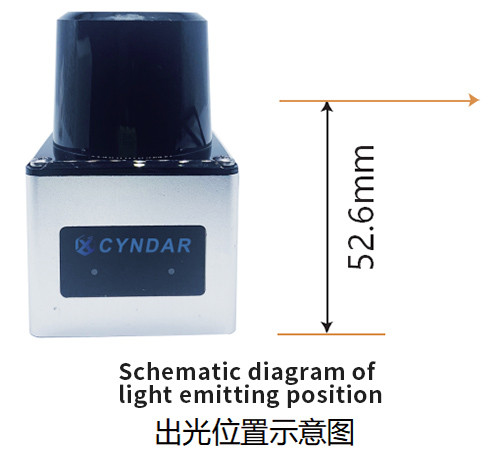 XD-TOF-10H Mlaser scanner sensor 2d lidar scanner is a series of high-performance TOF lidar sensors from Cyndar Technology, with an angular resolution of 0.32 degrees and a frame rate of 20 Hz. It can achieve reliable measurement within a range of 10 meters and an angular range of 270 degrees. Benefiting from the advantages of the TOF solution and the unique high-performance time measurement technology of Xinda Technology, it exhibits excellent ranging performance. Even when measuring a whiteboard at a distance of 10m, a ranging accuracy of ±30mm can be obtained.

Working principle of laser scanner sensor

The laser natural contour navigation is based on the navigation principle of SLAM. SLAM means synchronous positioning and mapping, which means that in an unknown environment, the robot uses its own internal sensors (encoders, IMUs, etc.) and external sensors (laser sensors) to locate itself, and use it on the basis of positioning The environmental information obtained by external sensors is incrementally constructed to construct an environmental map.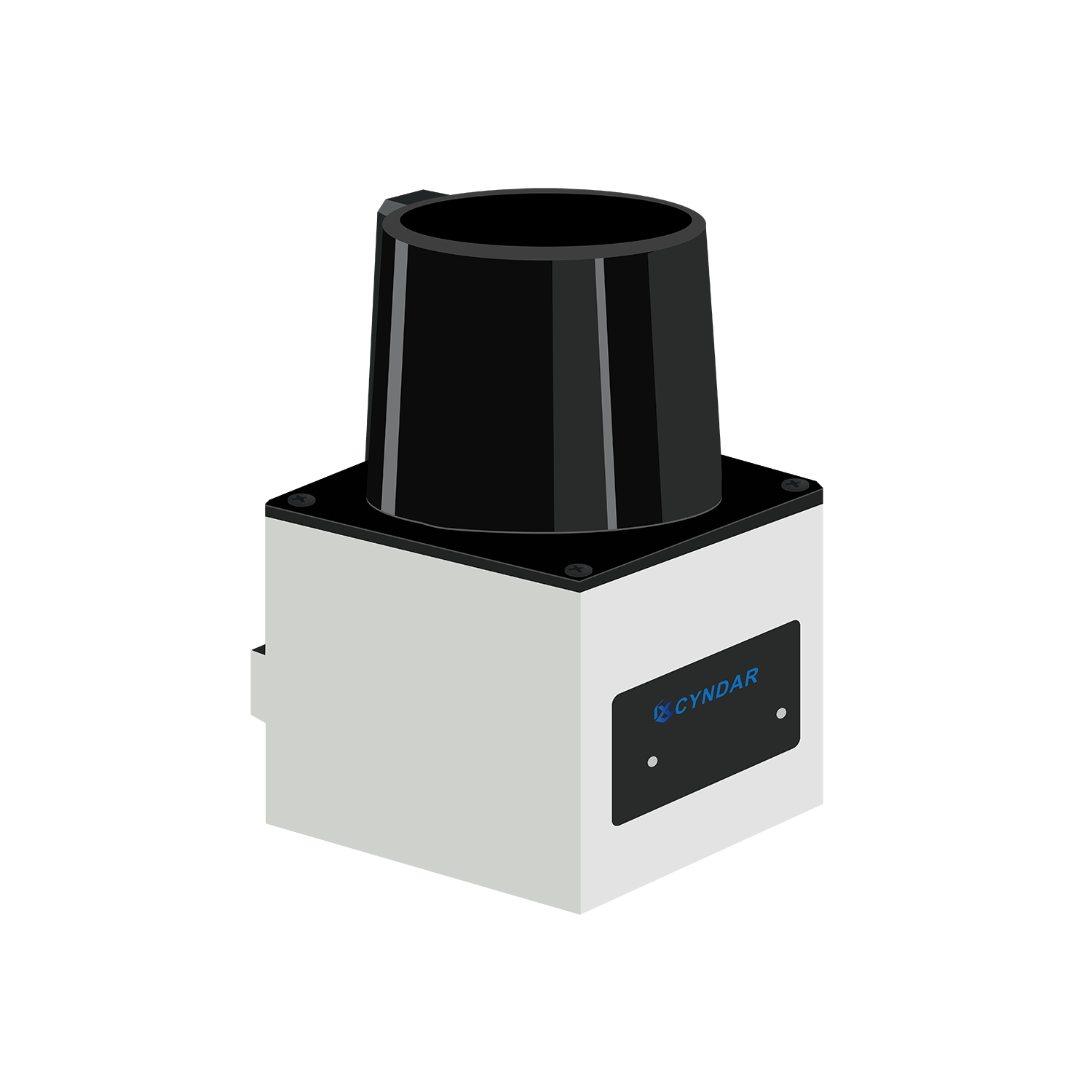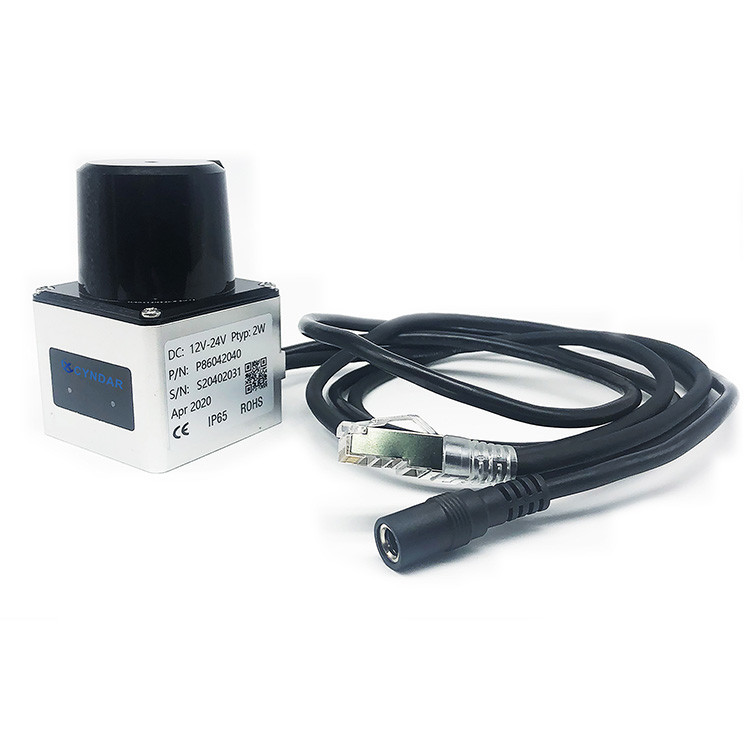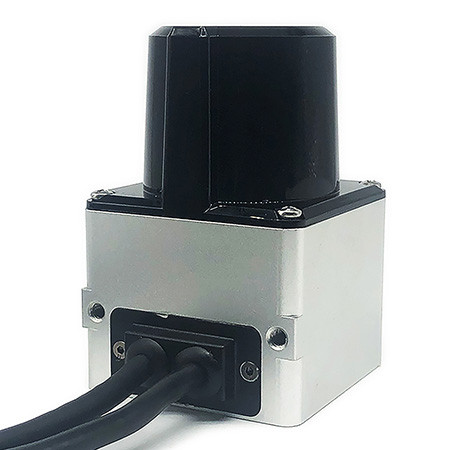 The principle of security lidar applied to indoor people detection is to detect moving people through the laser cloud point of the radar receiving and sending, and to analyze and process the received signal to determine the position and speed of the object. The safety laser scanner TOF-10HM has all-weather features and can meet the requirements of accuracy and stability in indoor personnel detection. Therefore, safety laser scanners are increasingly used in security monitoring, smart homes, and smart elderly care. And automatic door control and other fields.
| | |
| --- | --- |
| product name | 2D-TOF navigation type safety laser scanner |
| Product number | XD-TOF-10HM |
| Detection range | 0.1-5M@10% reflectivity 0.1-10m@90% reflectivity |
| Ranging accuracy | ±30mm |
| Scan range | 270º |
| Scanning frame rate | 20Hz |
| Angular resolution | 0.32º |
| voltage | DC12V-24V |
| Working current | 0.21A/12A (typical) |
| Laser light source | 905nm class I |
| Power consumption | 2.5W |
| Data transmission interface | Ethernet100BASE-TX |
| Start Time | <10S |
| Indicator light | Power indicator, status indicator |
| Ambient light | <50000Lux |
| Operating temperature | -10 ºC▬55 ºC |
| Storage temperature | -30 ºC▬75 ºC |
| humidity | <80% |
| life span | 5 years (motor life) |
| Vibration test | 10-55Hz, amplitude 0.75mm, XYZ triaxial, 2 hours per axis; 50-200Hz, 196m/s² (20G), scanning speed 2min/x cycle, XYZ triaxial, 2 hours per axis |
| Protection level | IP65 |
| size | 50*50*76mm |
| weight | 148g |
| Detection distance | 10m |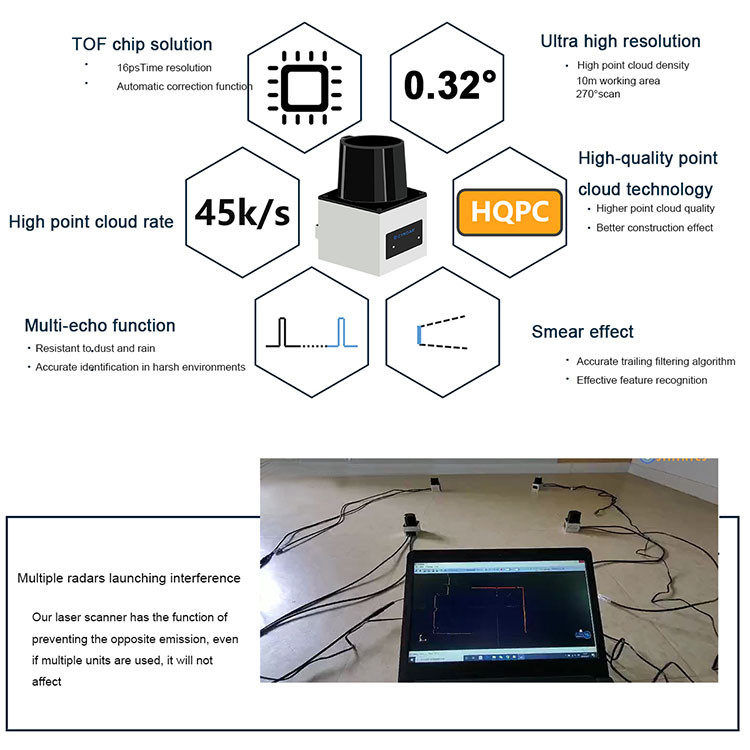 XD-TOF-10HM accessories and interfaces


XD-TOF-10HM safety laser sensor product size

Safety laser scanner indicator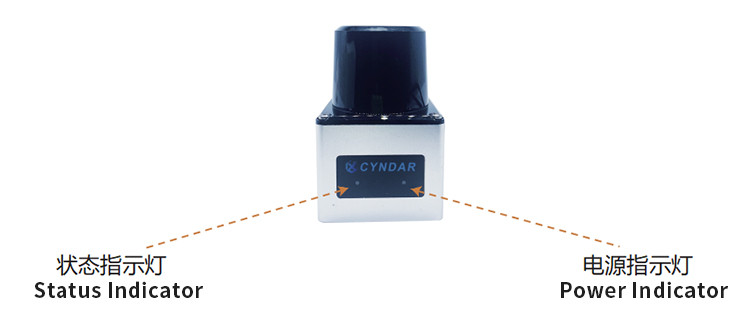 XD-TOF-10HM software diagram and cloud point diagram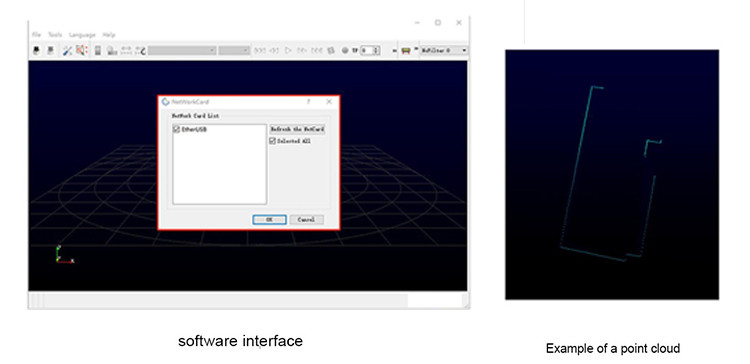 Product application scenarios and others

XD-TOF-10HM series of two-dimensional TOF lidar safety laser scanners are mainly used in industrial/commercial robot obstacle avoidance, safety gates, AGVs, interactive voting service robots and autonomous obstacle avoidance fields.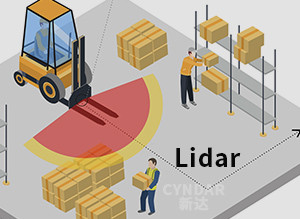 In the process of map construction, the contours of objects in the surrounding natural environment (such as walls, pillars or other fixed objects) are detected and learned through the safety laser scanner sensor, including information such as distance, angle, and reflectivity of the measured object. The SLAM algorithm realizes the positioning and navigation of the mobile robot.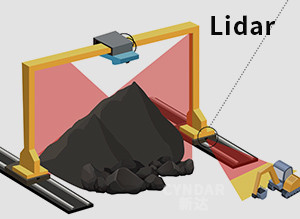 XD-TOF-10HM two-dimensional laser scanning sensor scans through cloud points, detects the volume of coal piles or bulk materials, and sends them to the PC to determine the measurement data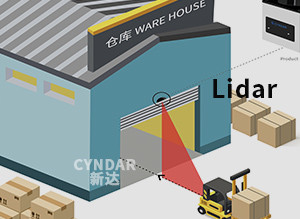 The XD-TOF-10HM two-dimensional safety laser scanner is installed on the AGV vehicle, which can make the AGV walk autonomously, navigate and locate the route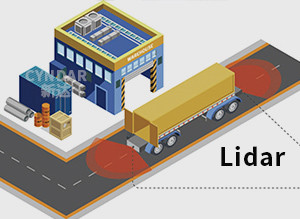 XD-TOF-10HM two-dimensional safety laser scanner can be programmed by itself, CYNDAR company provides robot programming software, users can define the route

Factory and product content