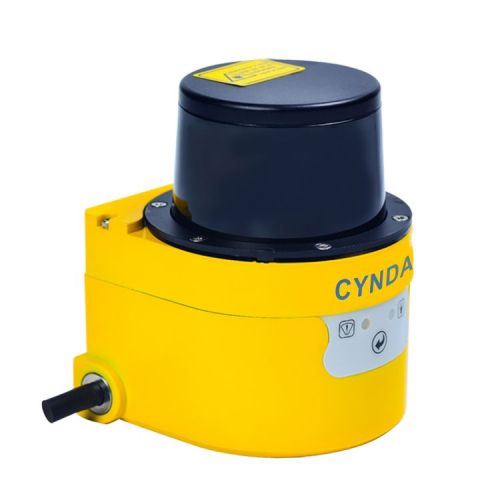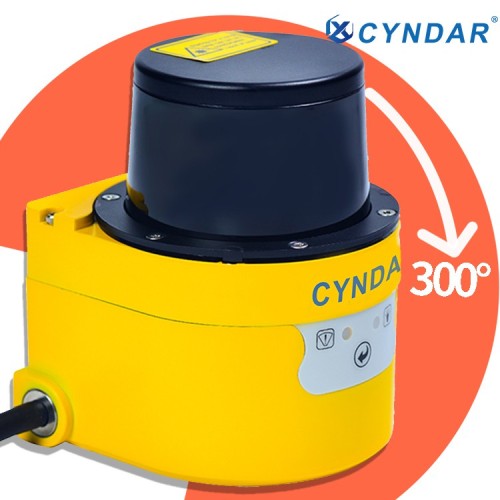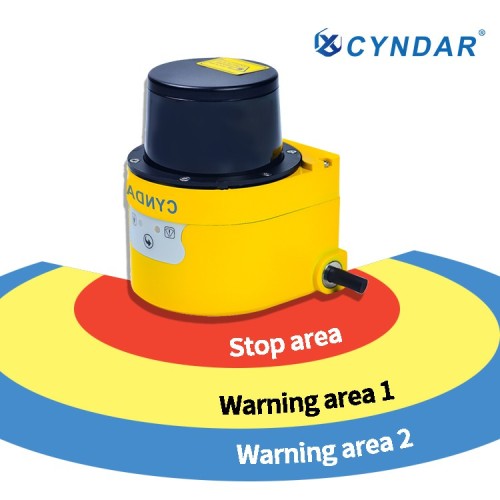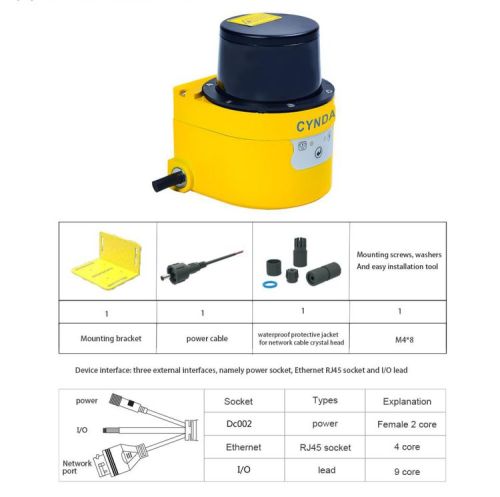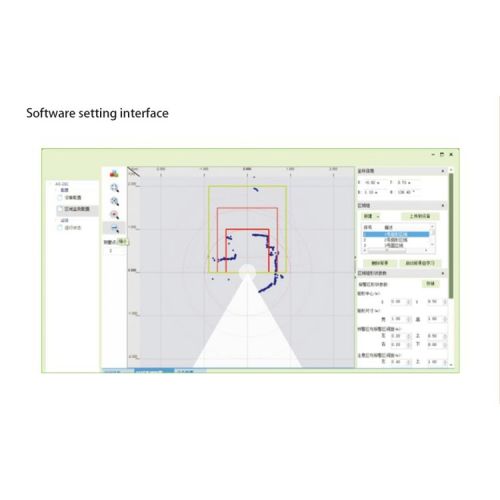 2D laser scanner sensor 2d laser profile scanner used to identify people
Item specifics
Laser safety level

Class I (GB 7247.1-2012, human eye safety)
Operating Voltage

9V~28V DC
Scanning angle range

300 °
Scan angle resolution

0.5°
Working distance:

0.1m~20m
Environmental illuminance range

≤ 70,000lux
Description
Safety laser scanner scene measurement and area monitoring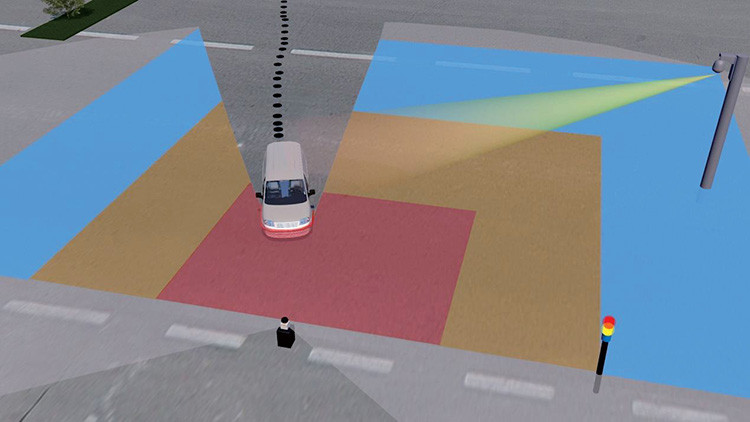 The laser scanner sensor TOF-20S has a built-in network camera (IPC) control module that supports the ONVIF protocol, which can directly guide the network camera through the Ethernet port to locate and track the alarm location or monitored target.
The built-in area monitoring function of safety laser scanner TOF-20S also supports no PC configuration mode. The built-in monitoring area groups of different shapes and sizes can be selected through the I/O input terminal, and the background self-learning function can be performed through the operation buttons on the front panel, so that the TOF-20S can automatically adapt to the current use environment, and the device configuration can be completed And put it into use. The PC-free configuration mode provides flexibility in use for mobile applications and industrial field security protection applications.

Correct use method of safety laser scanner

TOF-20S Two-dimensional laser scanner safety sensor is an optical sensor for non-contact distance measurement. It can be used alone or connected to the Internet. It is mainly used to accurately measure the surrounding environment and target contours. It can also be used to form safety protection, safety protection, and positioning. Navigation and other application systems.
TOF-20S can only be operated by professionals and used in an environment that meets the requirements.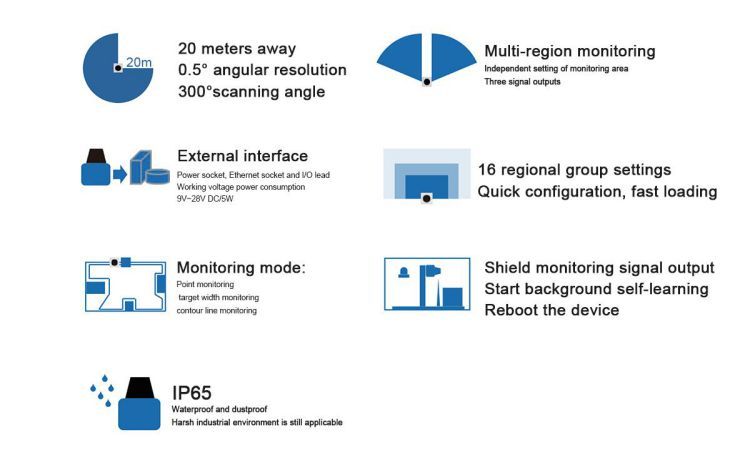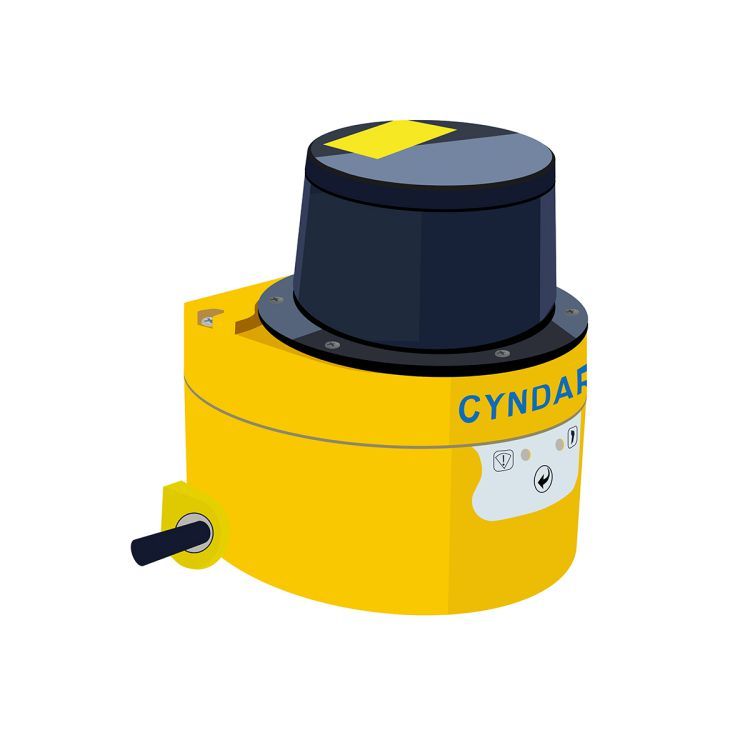 Regional Team and Monitoring Regional Team

The area monitoring function of TOF-20S is based on the work of area groups. Each area group includes three areas, namely "Attention area", "Pre-warning area" and "Alarm area". "Monitor the signal and output it through the TCP message and the I/O output terminal. In general, "Attention Zone" includes "Alarm Zone", and "Alarm Zone" includes "Alarm Zone," as shown in "Figure 4.7 Area Group".
Among the area groups shown in "Picture Area Group", the rectangular area group and the sector area group are the area groups of the system's built-in shapes. The user can use the FILPS software to adjust their shape parameters and fine-tune the edges to obtain the desired area Group: The custom area group is a polygon area group drawn manually by the user using the custom area group function of the FILPS software. After drawing, the edge can also be fine-tuned.

TOF-20S safety laser scanner sensor background self-learning and area group background clipping
Safety laser scanner background self-learning: measure the current scene for a period of time, and generate a stable and referable background contour based on the accumulated measurement data; the generated background can be deleted;

Safety laser scanner area group background cropping: the activated monitoring area group can enable the "area group background cropping" function, and use the background outline to crop the area group of the edited shape to generate the final use area group, such as "background self-learning" And area group background clipping" as shown; after "background self-learning" is completed, all activated monitoring area groups can enable the "background clipping function" function.
When the monitoring area group selection mode is set to "I/O input", the "background clipping" function of the activated monitoring area group is automatically enabled.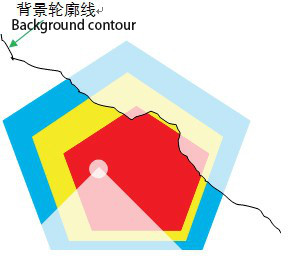 Safety laser scanner parameters

model

XD-TOF-20S

light source:

Infrared laser (905mm)

Model safety level

Class I (GB7247.1-2012, human eye safety)

Laser spot exit caliber:

8mm

Divergence angle of laser spot:

12.5mrad

The scope of work:

300°

scanning frequency:

25HZ

Scanning angle resolution:

0.5°

Working distance:

0.1m-20m

10% reflectivity range:

10M

Operating Voltage:

9V-28V DC

Power consumption:

5W

Enclosure rating:

IP65(GB4208-2008)

weight:

0.6KG

size:

83.5×86x104.8(mm)

Frequency Range:

10Hz-150H

range of working temperature:

Minus 25℃-+50℃

Environmental illuminance range:

≤70,000 luX

Measurement error

(Typical value of system error):

5CM

Measurement error

(Statistical error 1 б):

2CM

Built-in application

Monitoring signal type

Attention/Warning/Alarm

Area monitoring

Number of concurrent work area groups

16 (max) support self-learning, guiding the network camera to video positioning and tracking the monitoring target

Ethernet

Features:

Equipment configuration/measurement data output/monitoring signal output

1/O input terminal:

Quantity:

4

1/O output

Types of:

PNP OC output

Indicator light:

Quantity:

2;

Indicator light:

definition:

ERR (Equipment alarm: Dirty/obstructed light transmission cover, high and low temperature); HTR (Operation status indication: detection signal/self-learning/ready to restart)

Front panel buttons:

1 piece

Screen monitoring signal output/start background self-learning/restart device
TOF-20S accessories and interfaces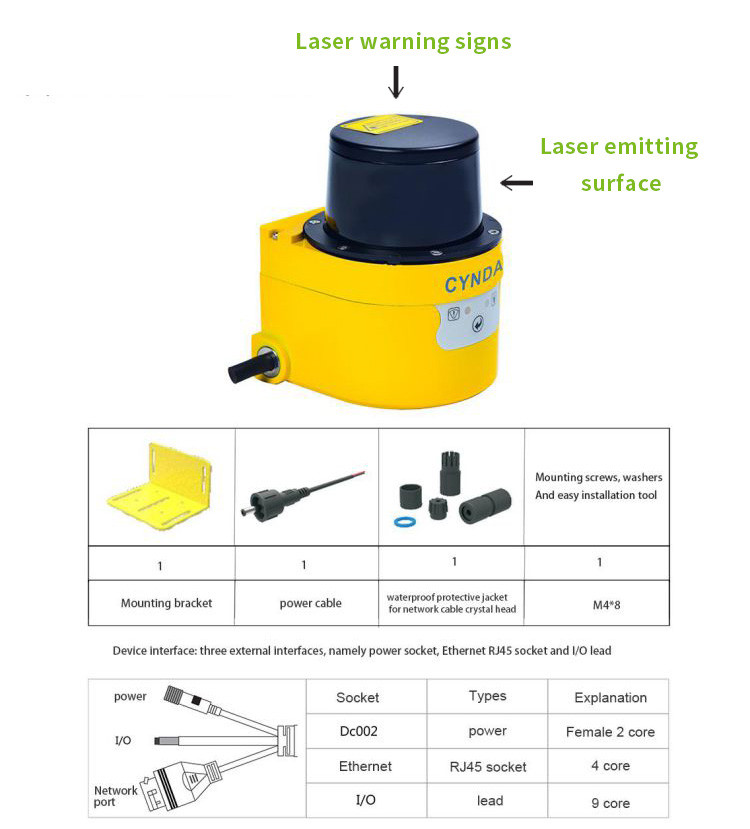 TOF-20S safety laser sensor product size

Measuring coordinate system/scanning range/range
In the factory setting, the original working scanning range of TOF-20S is the device scanning range of 300 °, the scanning start angle is-60 °, and the scanning end angle is 240 °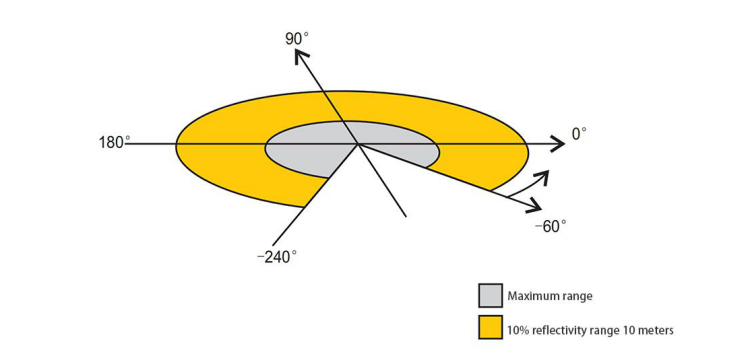 TOF-20S software setting interface

For detailed usage of FILPS, please read the "Lidar Diagnosis and Configuration Software (FILPS) Manual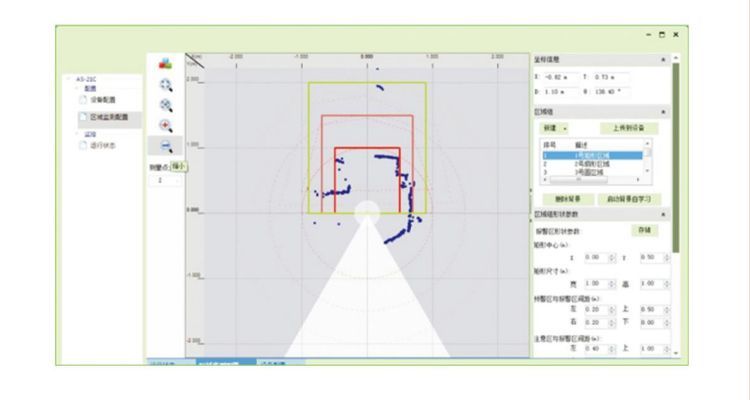 Product application scenarios and others

TOF-20S Safety laser sensorcan set 16 area groups, three groups of independent switches, NPN output, suitable for a variety of shape detection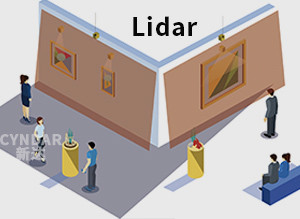 CYNDAR safety laser scanner is based on the perimeter security solution of long-distance single-point lidar, using high-performance single-point long-distance lidar sensors to build invisible electronic fences with cameras or alarms. The program can monitor and locate intruders in real time at all times, alarm and trigger related security work.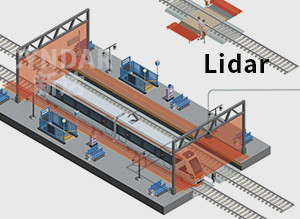 The safety lidar scanner sensor can be used to detect people on the platform of railway stations and stations. It is small in size, light in weight, and has very good reliability and stability;
Passive system, low energy dependence, can greatly save the cost of power supply equipment and lines;
Anti-electromagnetic interference, anti-corrosion, can work in harsh chemical environment, field environment and other places;
No radiation, no flammable and explosive materials, waterproof, environmental protection, etc.
Long-distance intrusion detection (eg prison)
The safety laser scanner continuously monitors in real time at any point in the whole process.
2. Intrusion positioning
When judging that a threatening intrusion occurs, the system can locate the point where the intrusion occurs in real time based on the safety laser's sensor ranging information, so that security personnel can clearly and timely take effective measures to prevent the subsequent occurrence of the intrusion.
3. It can be linked with other monitoring systems (acousto-optic alarm).
The 2D safety laser scanner sensor can detect people, and the monitor can be linked to the warehouse door, the door of important buildings, the door of the villa, and the video monitor to monitor security

Factory and product content