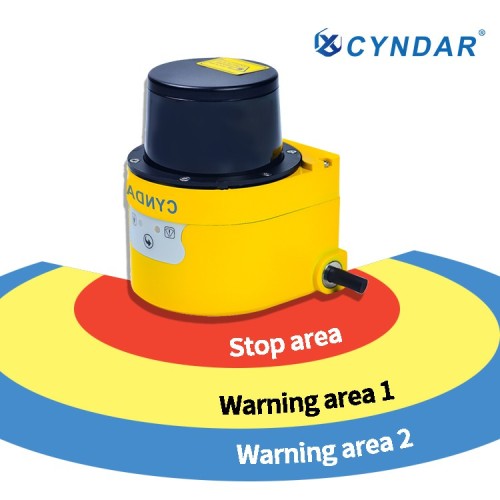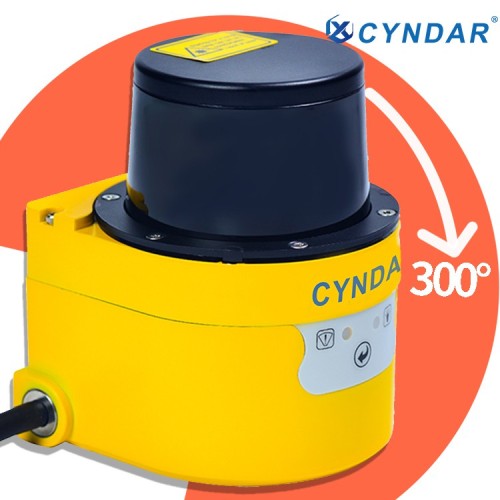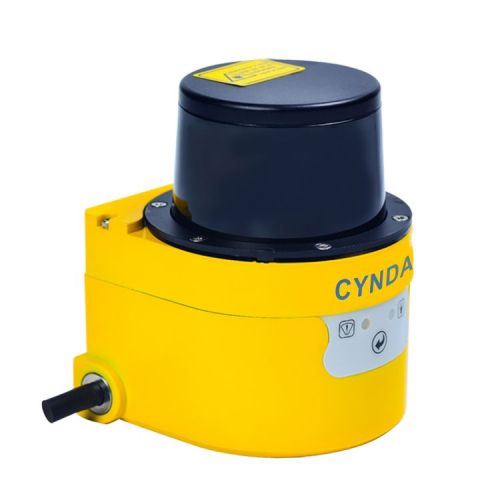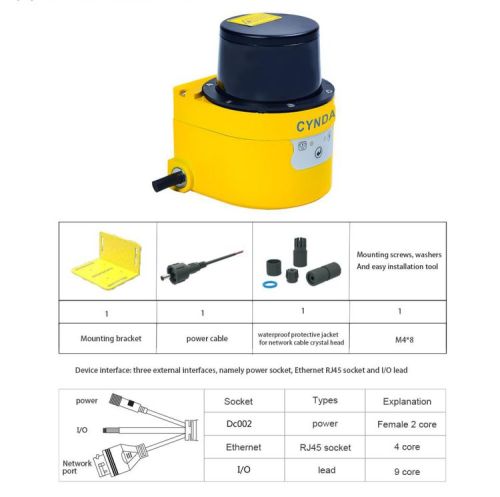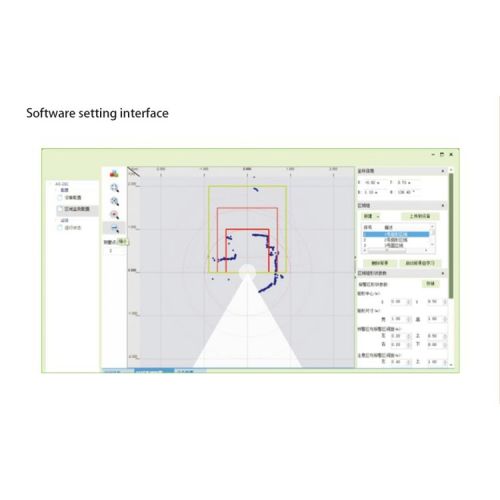 Manipulator manipulator arm mobile machine laser safety scanners sensor safety area scanner
Item specifics
Laser safety level

Class I (GB 7247.1-2012, human eye safety)
Operating Voltage

9V~28V DC
Scanning angle range

300 °
Scan angle resolution

0.5°
Working distance:

0.1m~20m
Environmental illuminance range

≤ 70,000lux
Description
TOF-20S safety laser scanner sensor background self-learning and area group background clipping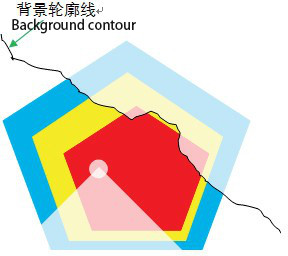 In the actual application of the area monitoring function, it is necessary to edit and draw the area group of a specific shape according to the use scenario to avoid the fixed background target entering the monitoring area from triggering the monitoring signal. This work is the most workload part of the area monitoring function configuration. It also has a great impact on the use of regional monitoring.

The area monitoring function of TOF-20S safety laser scanner sensor has "background self-learning" function and "area group background clipping" function. Using these two functions can significantly reduce the workload of drawing area groups and improve the configuration efficiency of the system.
"Background self-learning", "Delete background" and "Background clipping" functions, please read
Light Radar Diagnostic and Configuration Software (FILPS) User Manual"

Introduction to laser scanner sensor
XD-TOF-20S series two-dimensional TOF lidar. The products are mainly small, economical, fast, small in size, light in weight, low in power consumption, and low in cost. Mainly used in industrial/commercial robot avoiding obstacles, safety gates, AGVs, interactive voting service robots, etc.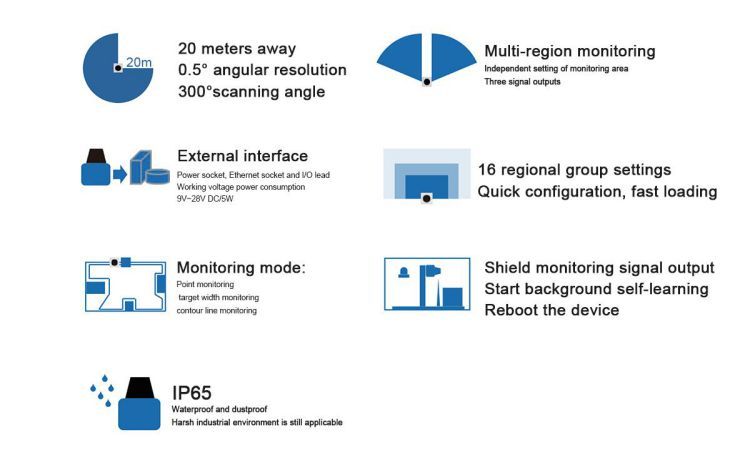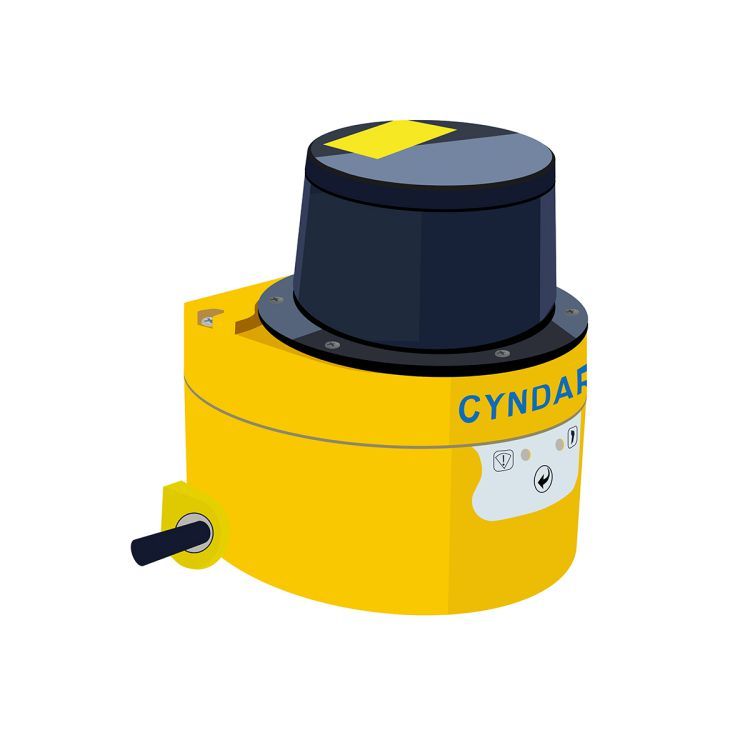 Correct use method of safety laser scanner

TOF-20S Two-dimensional laser scanner safety sensor is an optical sensor for non-contact distance measurement. It can be used alone or connected to the Internet. It is mainly used to accurately measure the surrounding environment and target contours. It can also be used to form safety protection, safety protection, and positioning. Navigation and other application systems.
TOF-20S can only be operated by professionals and used in an environment that meets the requirements.
TOF-20S safety lidar sensor monitoring mode
TOF-20S safety laser scanner has three built-in monitoring modes, their respective functions, use conditions, output monitoring signals and used parameters
Monitoring mode

Function Description

monitor

Parameter Description

signal

parameter

unit

Default value

Point monitoring

Count the number of target points entering the area. If the number of target points exceeds the set number threshold and the existence time exceeds the set response time threshold, a monitoring signal is output.

note

Points

A

6

Warning

duration

scanning

0

caveat

cycle

Target width monitoring

Detect the target entering the area of the safety laser scanner. If there is a target whose width exceeds the set width threshold and the existence time exceeds the set response threshold, a monitoring signal will be output.

note

cm

6

Warning

scanning

0

caveat

cycle

Contour monitoring

The safety laser scanner wheel detects the integrity and stability of the self-learning background profile in the monitoring area. If the background contour line changes beyond the set change distance threshold, the total change length exceeds the set change length threshold, and the duration exceeds the set response threshold, an alarm signal will be output.

Call the police

cm

20

cm

6

scanning

0

cycle
In the factory settings of TOF-20S industrial safety laser scanners, the preset monitoring mode of each area group is "target width monitoring."
Safety laser scanner parameters

model

XD-TOF-20S

light source:

Infrared laser (905mm)

Model safety level

Class I (GB7247.1-2012, human eye safety)

Laser spot exit caliber:

8mm

Divergence angle of laser spot:

12.5mrad

The scope of work:

300°

scanning frequency:

25HZ

Scanning angle resolution:

0.5°

Working distance:

0.1m-20m

10% reflectivity range:

10M

Operating Voltage:

9V-28V DC

Power consumption:

5W

Enclosure rating:

IP65(GB4208-2008)

weight:

0.6KG

size:

83.5×86x104.8(mm)

Frequency Range:

10Hz-150H

range of working temperature:

Minus 25℃-+50℃

Environmental illuminance range:

≤70,000 luX

Measurement error

(Typical value of system error):

5CM

Measurement error

(Statistical error 1 б):

2CM

Built-in application

Monitoring signal type

Attention/Warning/Alarm

Area monitoring

Number of concurrent work area groups

16 (max) support self-learning, guiding the network camera to video positioning and tracking the monitoring target

Ethernet

Features:

Equipment configuration/measurement data output/monitoring signal output

1/O input terminal:

Quantity:

4

1/O output

Types of:

PNP OC output

Indicator light:

Quantity:

2;

Indicator light:

definition:

ERR (Equipment alarm: Dirty/obstructed light transmission cover, high and low temperature); HTR (Operation status indication: detection signal/self-learning/ready to restart)

Front panel buttons:

1 piece

Screen monitoring signal output/start background self-learning/restart device
TOF-20S accessories and interfaces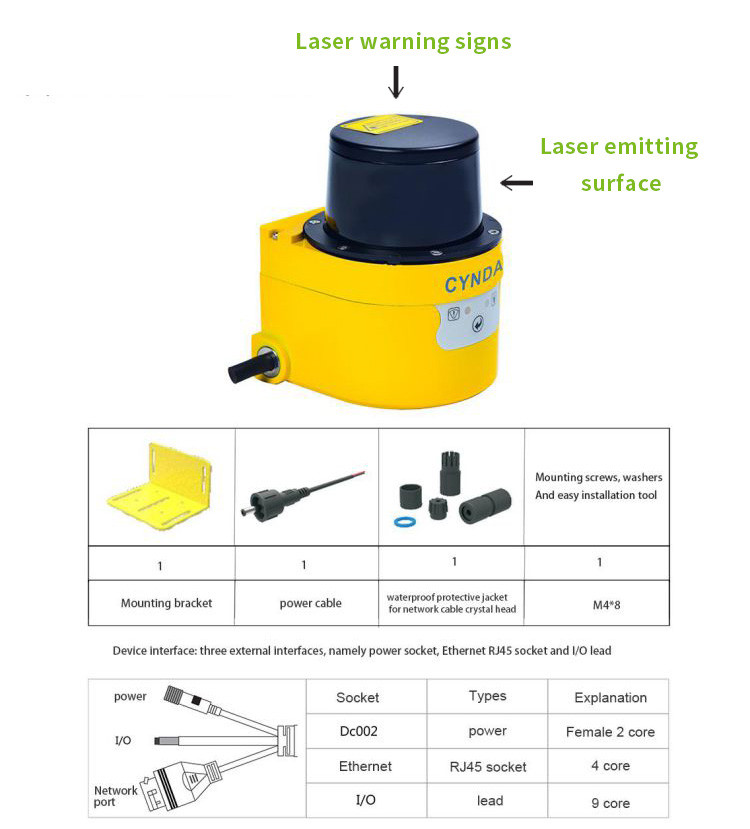 TOF-20S safety laser sensor product size

Measuring coordinate system/scanning range/range
In the factory setting, the original working scanning range of TOF-20S is the device scanning range of 300 °, the scanning start angle is-60 °, and the scanning end angle is 240 °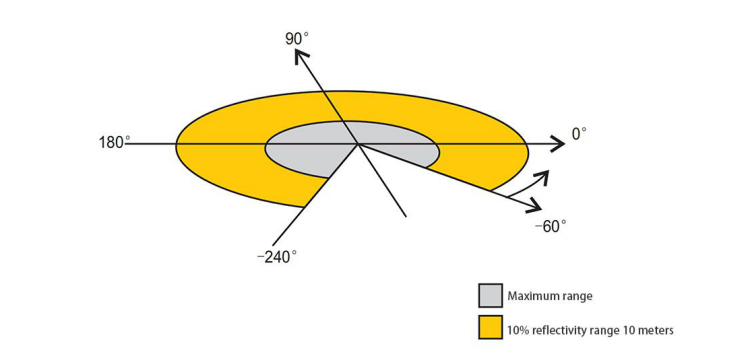 TOF-20S software setting interface

For detailed usage of FILPS, please read the "Lidar Diagnosis and Configuration Software (FILPS) Manual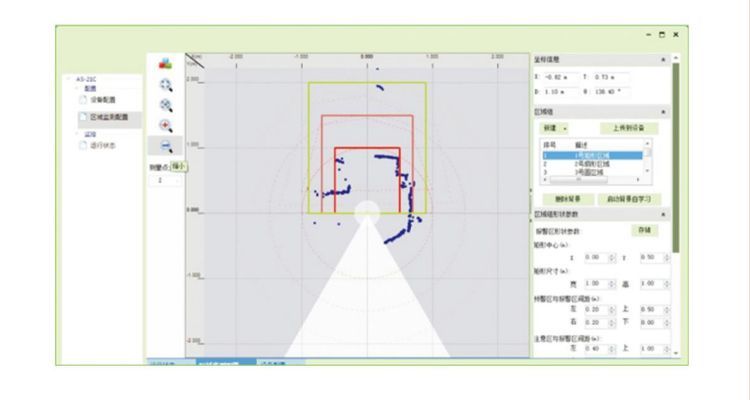 Product application scenarios and others

TOF-20S Safety laser sensorcan set 16 area groups, three groups of independent switches, NPN output, suitable for a variety of shape detection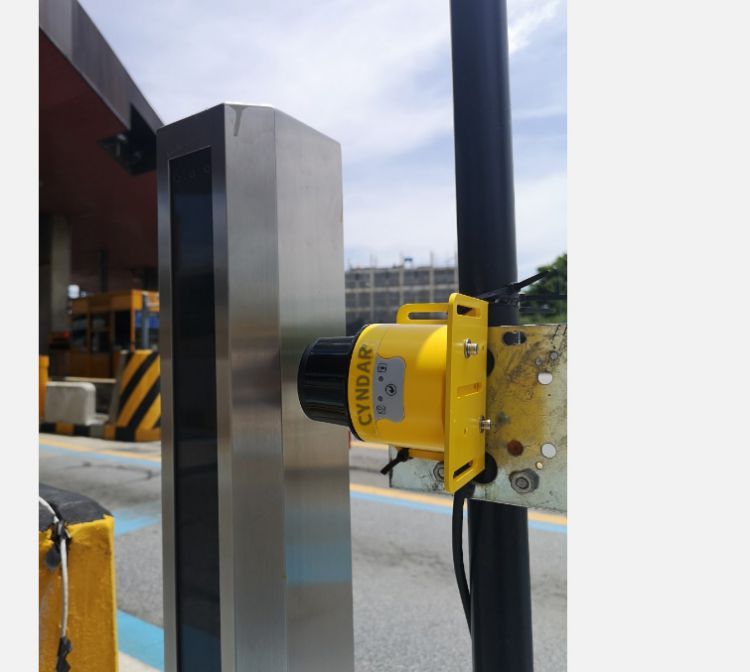 Safety laser scanner vehicle separation detection can be used in applications such as smart bayonet, highway toll station, weighbridge vehicle positioning, etc. Comprehensive consideration of factors such as technology maturity, equipment stability, detection accuracy and construction cost, vehicle separators are widely used as vehicles The detector effectively detects the passing state of the vehicle.

The safety laser scanner sensor can be used for main products such as AGV (automatic navigation vehicle), single machine multi-station manipulator, multiple connected manipulators, automatic stretching line, automatic polishing machine, automatic pipe cutting machine, automatic cutting production line, servo Automatic equipment such as tapping machine, punching machine, precision mold, etc.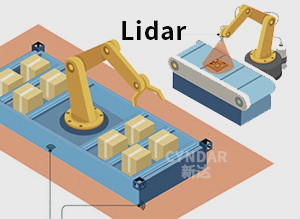 Industrial robots and manipulators involve factory automation fields such as stainless steel products, automobiles, electronics, home appliances, and logistics. Safety laser scanner is dedicated to the safety protection of industrial robots and manipulators.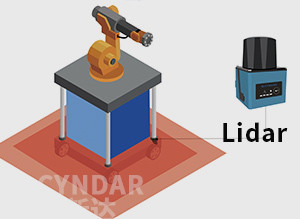 Set up a safety laser scanner on the periphery of the robotic arm to protect the safety of personnel, and try the robotic arm to work efficiently

Factory and product content