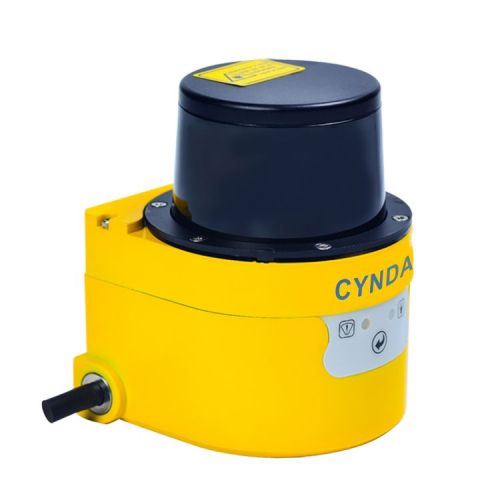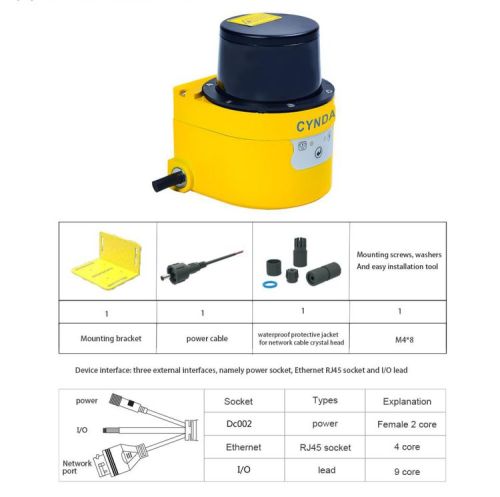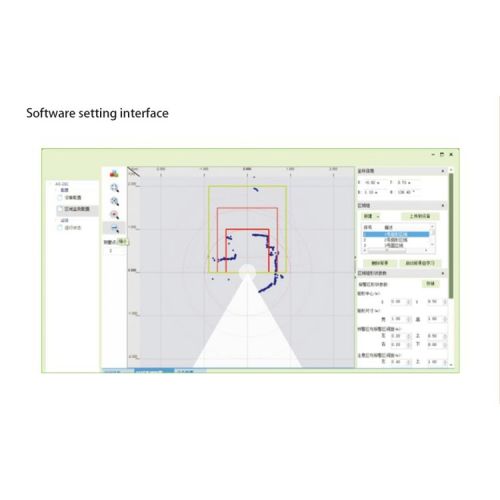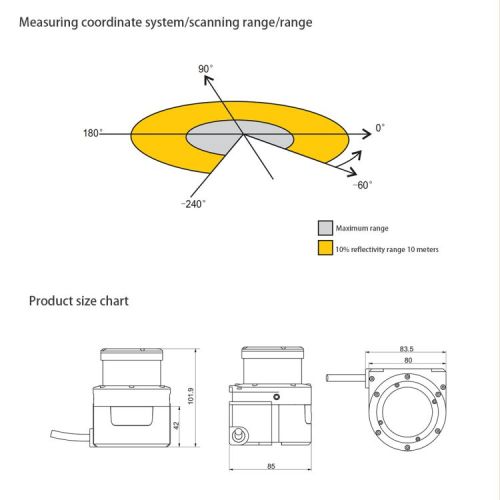 Highway toll system switch sensor 2D safety laser scanner sensor
Item specifics
working environment

Indoor / outdoor
light source

Infrared laser (905nm)
Scanning angle range

300 °(- 60°~+240 °)
Scan angle resolution

0.5°
Measuring range

0.1m~20m
Environmental illuminance range

≤ 70,000lux
Description
Overview of safety laser scanner applications system development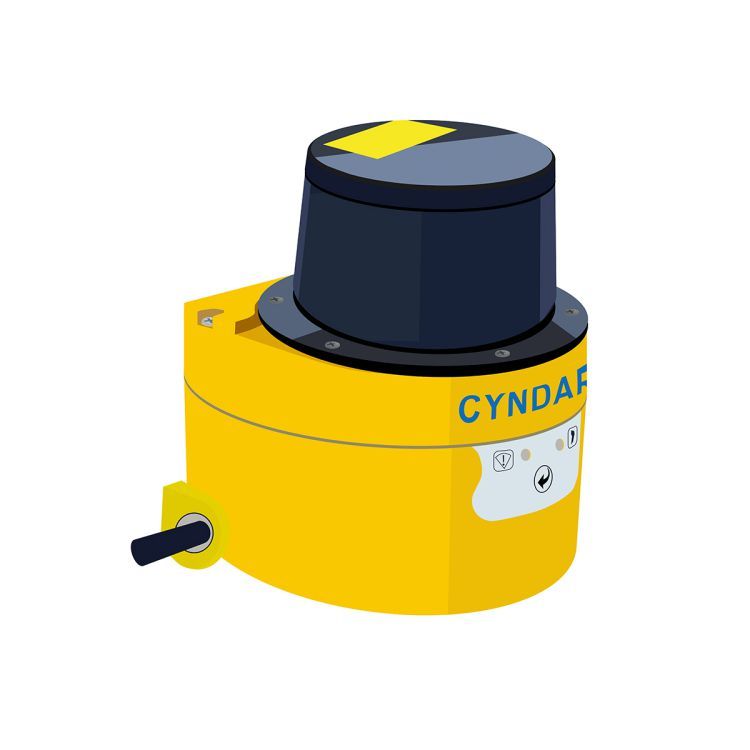 TOF-20S is a measurement-type 2D scanning lidar safety laser scanner that takes into account both cost-effectiveness and ease of use. It is mainly for indoor applications and can also support low-severity outdoor applications. For AG V obstacle avoidance under mobile installation conditions, operational vehicle collision avoidance applications, and safety protection applications under static installation conditions, the technical indicators of TOF-20S can ensure that the requirements of the application are met. At the same time, TOF-20S has a smaller equipment volume And targeted interface design also facilitates integration in application systems.

2d lidar sensor installation materials
A set of side-mounted/sit-mounted composite bracket TOF-20S-AT provided by Xinda Technology (included), and necessary installation equipment; choose the side-mounted/sit-mounted composite support TOF-20S-AT provided by Xinda Technology as needed One set, and necessary installation equipment; Choose a set of protective cover TOF-20S-WJ provided by Xinda Technology, and necessary installation equipment as needed;
Or a user-designed mounting bracket with the ability to rotate the installation angle, and 2 M4 screws of appropriate length.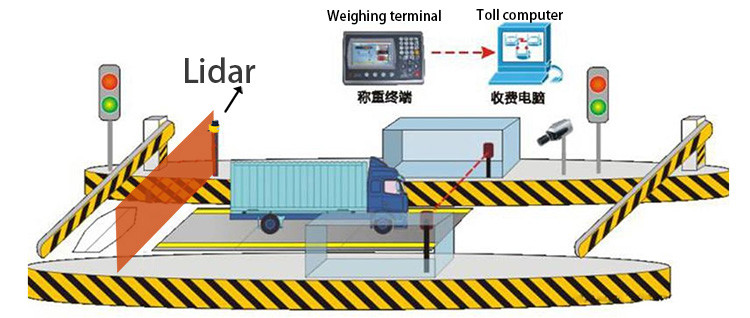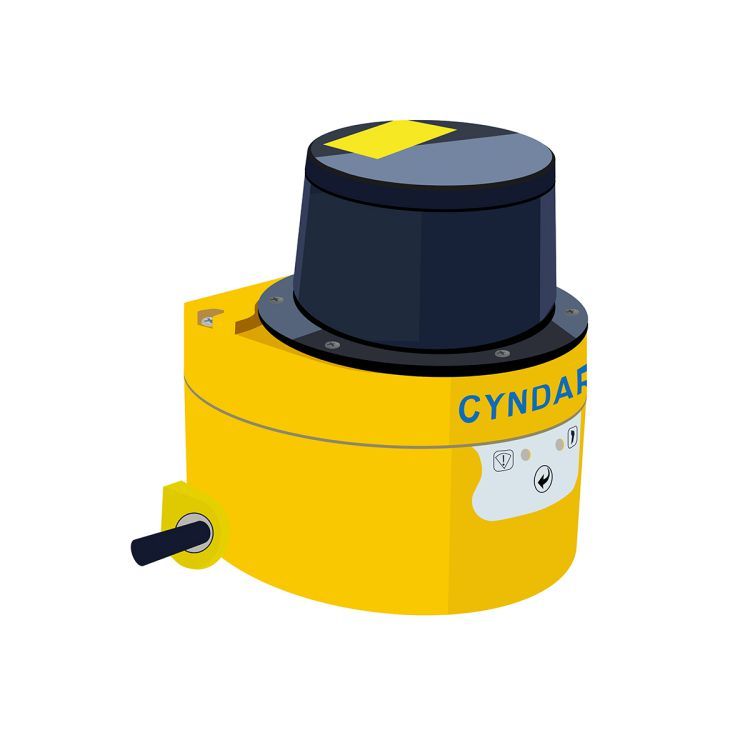 If the monitoring mode of a certain monitoring area group is "target width monitoring", for normal targets with specific shapes appearing at specific locations in the "attention" monitoring area, you can enable the "normal target self-learning" function of the regional monitoring function. Eliminate normal targets to avoid unnecessary monitoring and control actions.
All activated monitoring area groups can enable the "normal target self-learning" and "normal target exclusion" functions.

Safety laser scanner parameters

model

XD-TOF-20S

light source:

Infrared laser (905mm)

Model safety level

Class I (GB7247.1-2012, human eye safety)

Laser spot exit caliber:

8mm

Divergence angle of laser spot:

12.5mrad

The scope of work:

300°

scanning frequency:

25HZ

Scanning angle resolution:

0.5°

Working distance:

0.1m-20m

10% reflectivity range:

10M

Operating Voltage:

9V-28V DC

Power consumption:

5W

Enclosure rating:

IP65(GB4208-2008)

weight:

0.6KG

size:

83.5×86x104.8(mm)

Frequency Range:

10Hz-150H

range of working temperature:

Minus 25℃-+50℃

Environmental illuminance range:

≤70,000 luX

Measurement error

(Typical value of system error):

5CM

Measurement error

(Statistical error 1 б):

2CM

Built-in application

Monitoring signal type

Attention/Warning/Alarm

Area monitoring

Number of concurrent work area groups

16 (max) support self-learning, guiding the network camera to video positioning and tracking the monitoring target

Ethernet

Features:

Equipment configuration/measurement data output/monitoring signal output

1/O input terminal:

Quantity:

4

1/O output

Types of:

PNP OC output

Indicator light:

Quantity:

2;

Indicator light:

definition:

ERR (Equipment alarm: Dirty/obstructed light transmission cover, high and low temperature); HTR (Operation status indication: detection signal/self-learning/ready to restart)

Front panel buttons:

1 piece

Screen monitoring signal output/start background self-learning/restart device
TOF-20S accessories and interfaces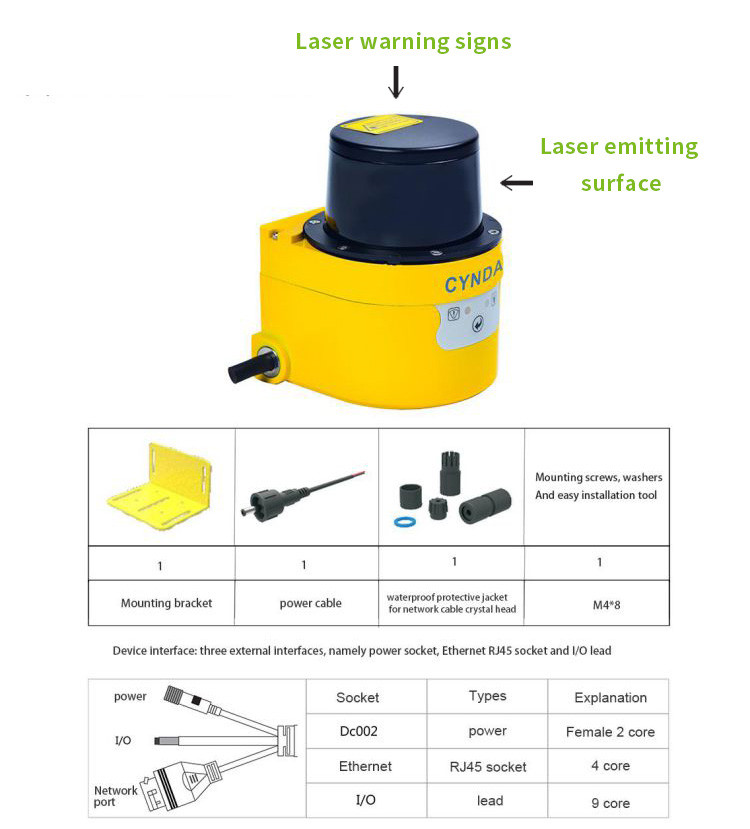 TOF-20S safety laser sensor product size

Measuring coordinate system/scanning range/range
In the factory setting, the original working scanning range of TOF-20S is the device scanning range of 300 °, the scanning start angle is-60 °, and the scanning end angle is 240 °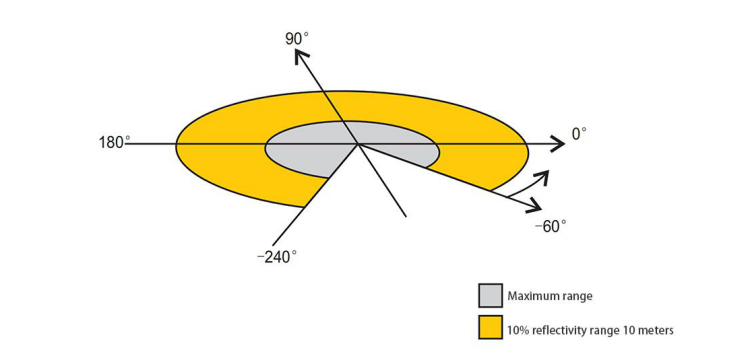 TOF-20S software setting interface

For detailed usage of FILPS, please read the "Lidar Diagnosis and Configuration Software (FILPS) Manual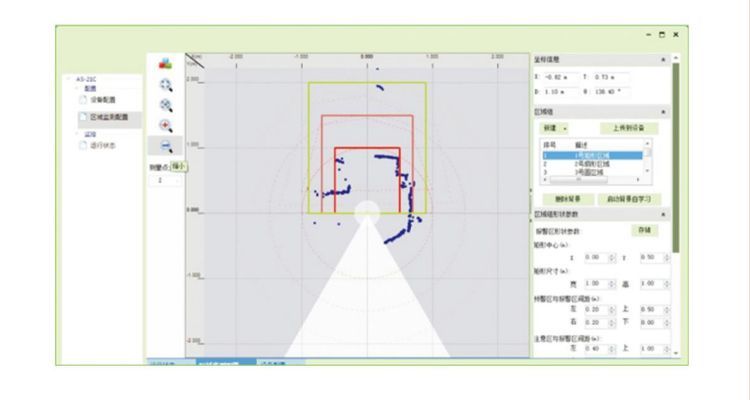 Product application scenarios and others

TOF-20S可以设置16个区域组,适用于多种形状检测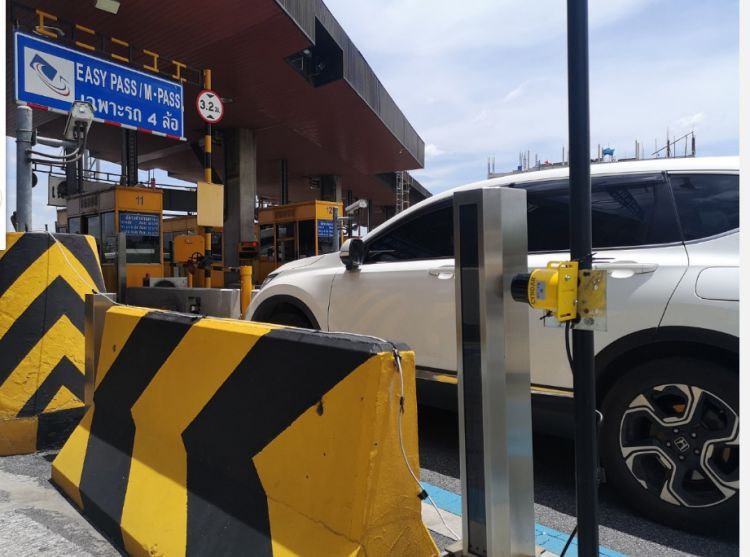 Safety laser scanner sensors are used in training and examination plants, parking lot vehicle counting detection, toll station vehicle detection, vehicle over-limit detection, vehicle separation detection, channel passenger flow detection, passenger car detection and other fields.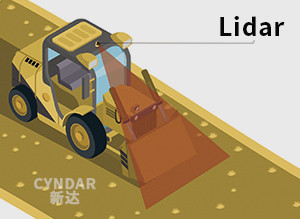 The safety laser scanner sensor can be used to detect obstacles before and after the stacker to protect the safety of people and objects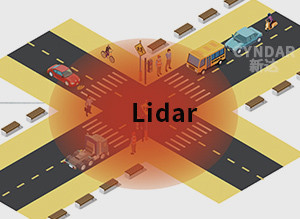 The laser scanner sensor TOF-20S has a built-in network camera (IPC) control module that supports the ONVIF protocol. This module can directly guide the network camera through the Ethernet port to locate and track the alarm location or the monitored target.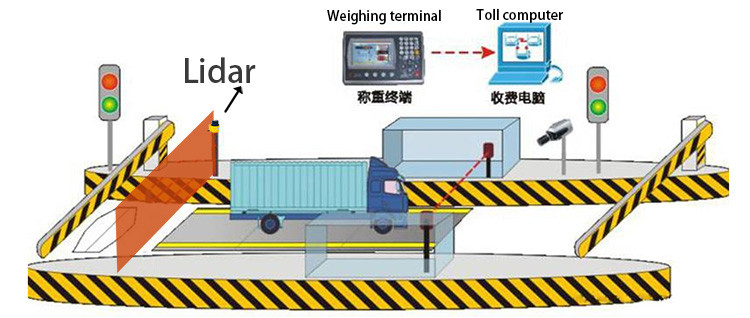 The safety lidar has 3 independent signal outputs, which can measure vehicle size, wheel axle detection, vehicle counting, vehicle classification detection, etc.
The safety lidar sensor is specially designed for the vehicle separation detection of the highway (ETC) automatic toll collection system. The technology is mature and completely eliminates the car following phenomenon, and reliably separates semi-trailers, full trailers, and bicycles, ensuring that the weighing detection data is one by one with the vehicle Correspondence.
Factory and product content