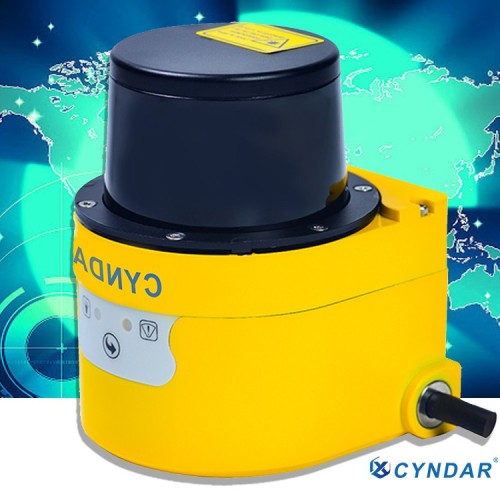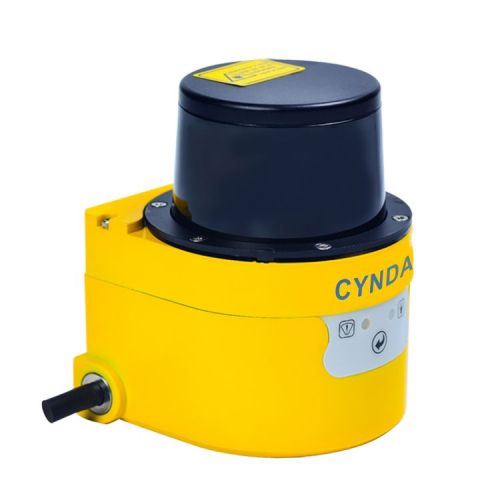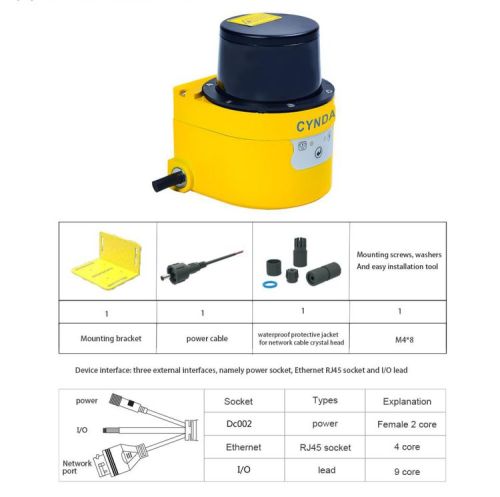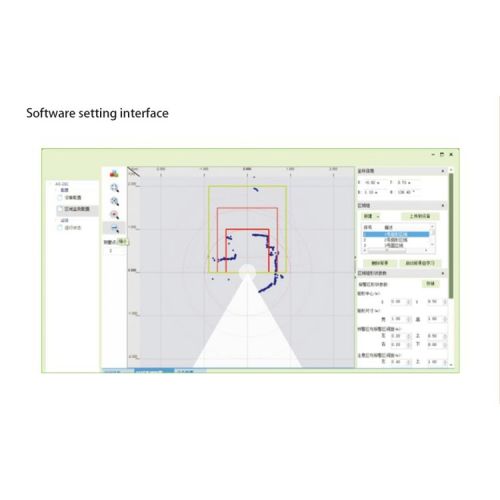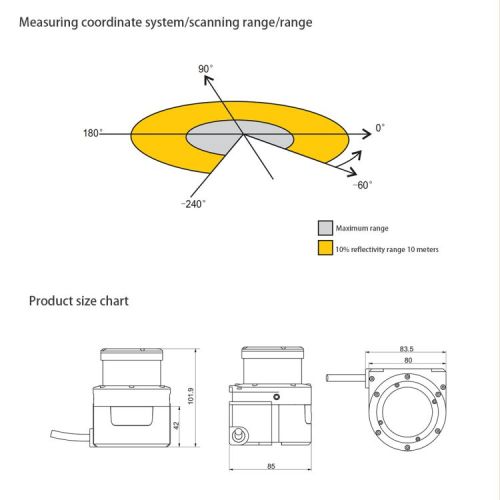 industrial safety laser scanners are used for body finger safety protection
Item specifics
working environment

Indoor / outdoor
Operating Voltage

9V~28V DC
Scanning angle range

300 °(- 60°~+240 °)
Scan angle resolution

0.5°
Measuring range

0.1m~20m
Environmental illuminance range

≤ 70,000lux
Description
Safety laser scanner scene measurement and area monitoring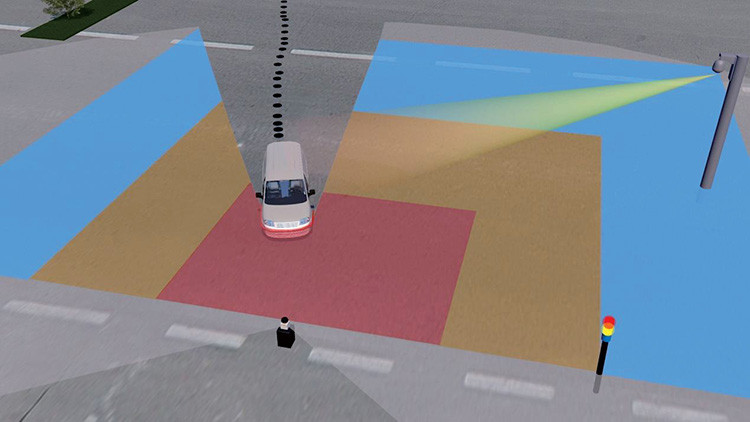 TOF-20S safety scanners have built-in area monitoring functions, which can realize functions such as perimeter prevention, intrusion monitoring, and contour monitoring, as shown in "area monitoring function". The area monitoring function can be configured through the "Lidar Diagnosis and Configuration Software (FILPS)", or through the I/O input terminal to set the monitoring and arming conditions, the monitoring results are output through the TCP network message, and at the same time through the I/ of the LD TYPE O output terminal for real-time output.

2d laser scanner sensor static application and mobile application mode
TOF-20S safety laser scanner's measurement data output has two modes, namely static application mode and mobile application mode. In the static application mode, the original measurement data will be filtered using a spatio-temporal domain filter before output. At this time, the measurement data of the stationary target in the scene has a small statistical error, while ensuring the real-time measurement data of the moving target In the mobile application mode, the original measurement data will be output directly to ensure the real-time measurement data of the entire scene.
In actual use, the correct application mode should be selected according to application requirements.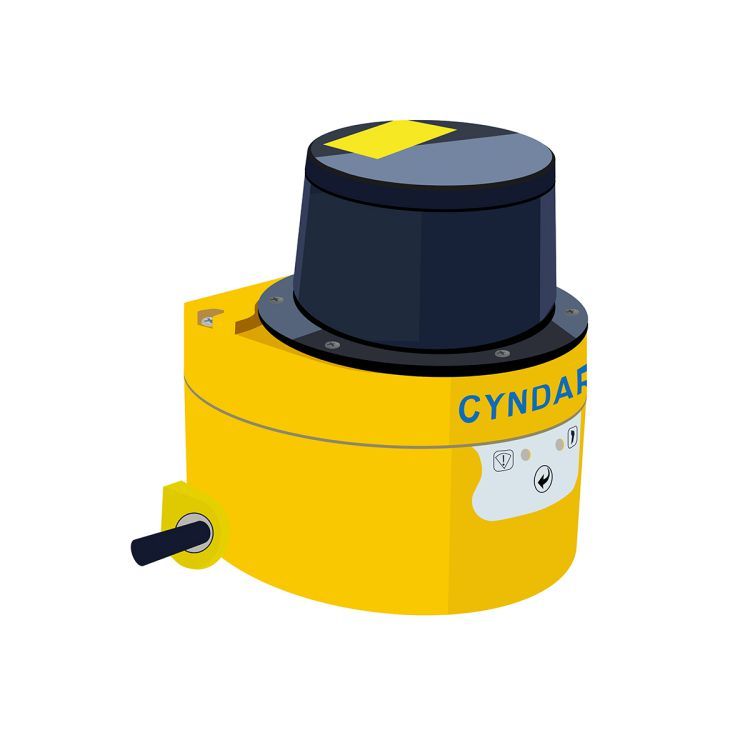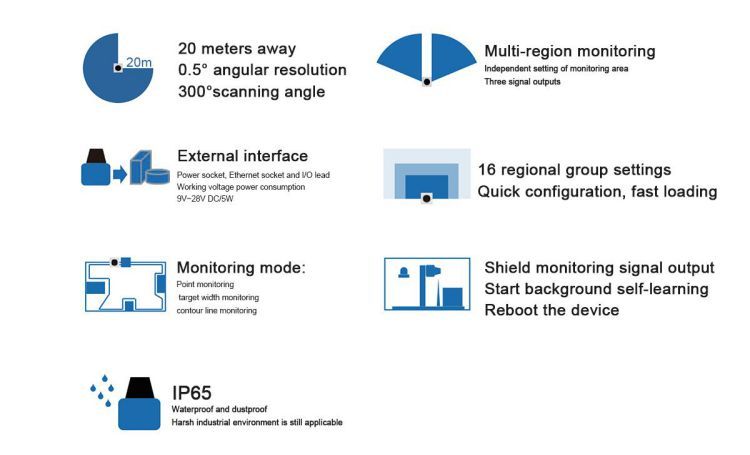 2d lidar sensor device control method

After the TOF-20S 2d lidar sensor is switched on, it automatically enters the running state according to the current configuration of the system without intervention. If you need to control and configure TOF-20S, or query the running status, there are three ways:
Diagnosis and configuration software (FILPS): FILPS uses TCP messages to interact with LD TYPE through the Ethernet interface to perform comprehensive configuration and operation control of TOD-20S
SLR operation button on the front panel: Use the SLR operation button to start background self-learning and delete background functions
I/O input terminals: By inputting effective control levels to the I/O input terminals, control functions such as zone monitoring, disarming and forced alarms are realized. For details, please read "4.5 I/O Interface Instructions and Application Development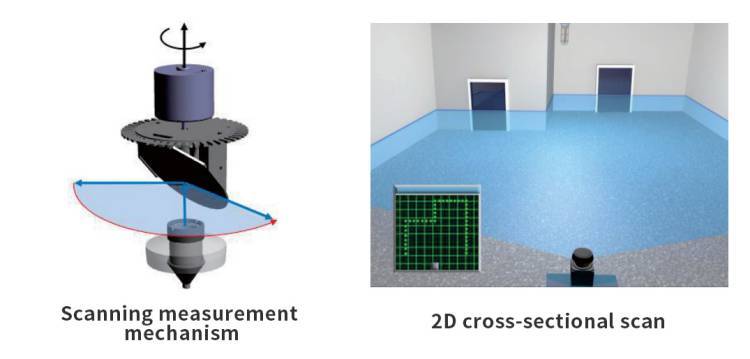 Safety laser scanner sensor 20m detection XD-TOF-05D

working environment

Indoor / outdoor

light source

Infrared laser (905nm)

Laser safety level

Class I (GB 7247.1-2012, human eye safety)

Scanning angle range

300 °(- 60°~+240 °)

scanning frequency

25Hz

Scan angle resolution

0.5°

Measuring range

0.1m~20m

10% reflectance range

15m

Built-in application

Area monitoring

Operating Voltage

9V~28V DC

Power consumption

5W

Enclosure rating

IP65 (GB 4208-2008)

weight

0.6Kg

Dimensions (L ╳ W ╳ H)

83.5 ╳ 85 ╳ 104.88 (mm)

range of working temperature

-25℃~+ 50 ℃

Storage temperature range

-30℃~+ 70 ℃

Environmental illuminance range

≤ 70,000lux

Monitoring mode

Point number monitoring/target width monitoring/contour monitoring

Number of area groups

16 groups, support self-learning background cropping, support networked cameras for video positioning and tracking of monitoring targets

Front panel buttons

Quantity, 1, signal output/start self-learning/restart device

1/O output

PNP output

Ethernet network protocol

TCP/IP

Ethernet rate

10/100Mbps
TOF-20S accessories and interfaces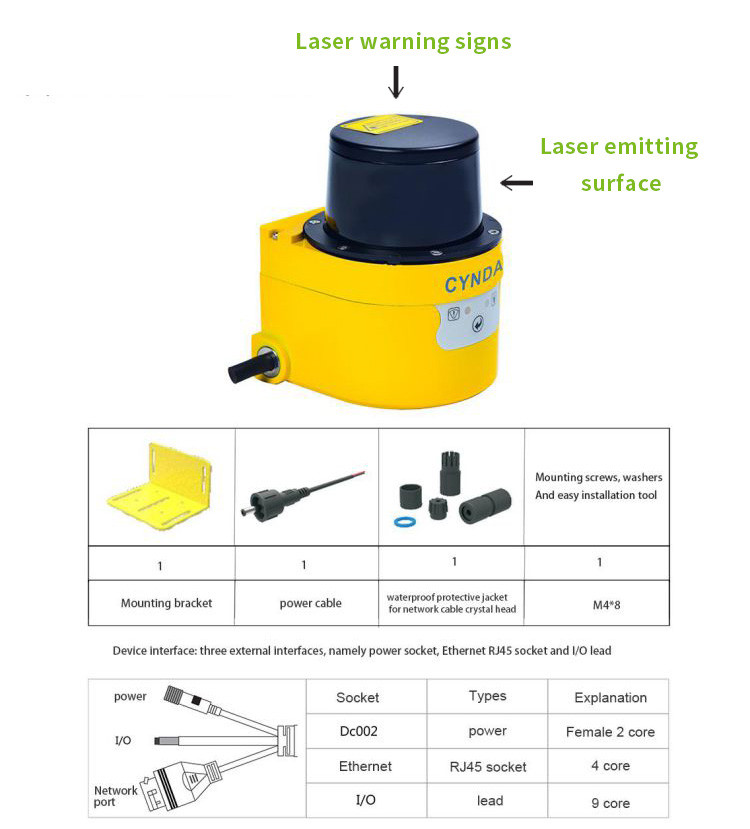 TOF-20S safety laser sensor product size

Measuring coordinate system/scanning range/range
In the factory setting, the original working scanning range of TOF-20S is the device scanning range of 300 °, the scanning start angle is-60 °, and the scanning end angle is 240 °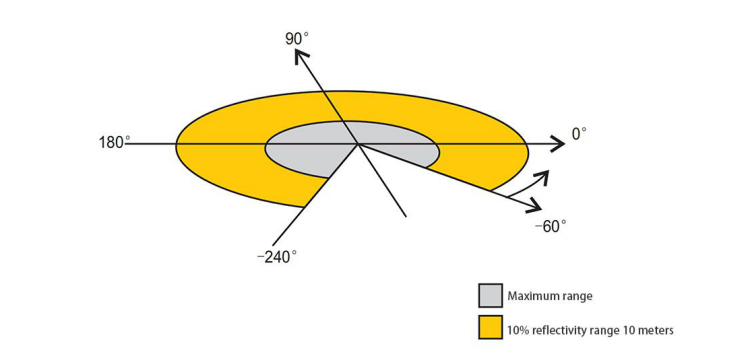 TOF-20S software setting interface

For detailed usage of FILPS, please read the "Lidar Diagnosis and Configuration Software (FILPS) Manual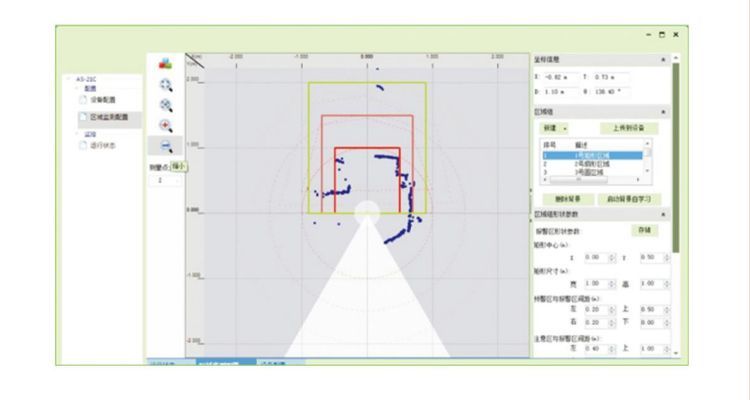 Product application scenarios and others

TOF-20S Safety laser sensorcan set 16 area groups, three groups of independent switches, NPN output, suitable for a variety of shape detection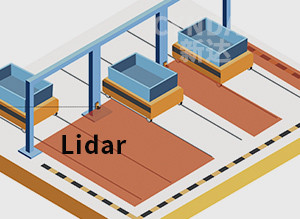 In industrial manufacturing, a machine is usually set to process the parts to be processed. A number of fixtures and jigs are set on the machine, and the workpiece is held by the jigs, and then the parts are processed by the set jigs. In the manufacturing or processing process, the machine usually runs at high speed. If the operator enters the machine or the operating range because of work needs or accidents, he may be injured by the high-speed transport machine. The safety lidar scanner can be set to protect the safe area.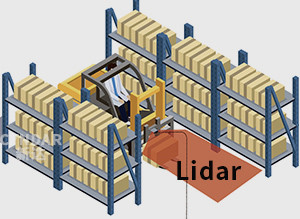 The safety laser scanner can reliably detect and cope with the harsh environment. It is lightweight and durable. The shell is small and compact. It provides greater flexibility for machine installation and design. It can be configured with the upper computer software and used in storage and logistics sorting and picking projects. Control figure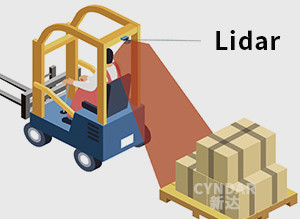 CYNDAR provides China's super cost-effective safety laser scanner, stable performance safety laser sensor, used for storage pickup safety laser radar, storage positioning detection safety laser scanner sensor, intelligent storage transportation system, box size detection, storage logistics volume measurement Wait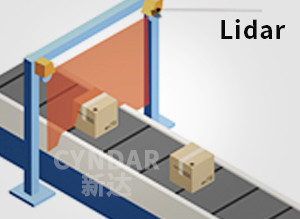 With the rise of only warehousing but only logistics, the use of safety lidar laser scanners in warehousing logistics began to rise. It is mainly used for detecting the presence of goods, packaging or objects in the logistics industry to achieve high-speed piece counting.

Factory and product content