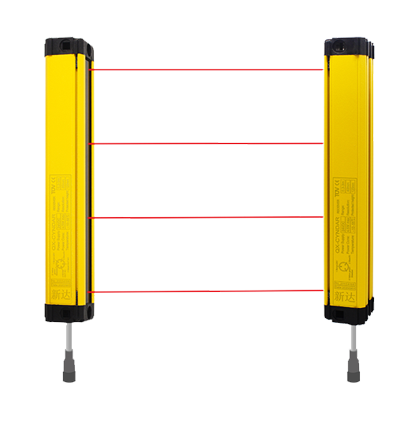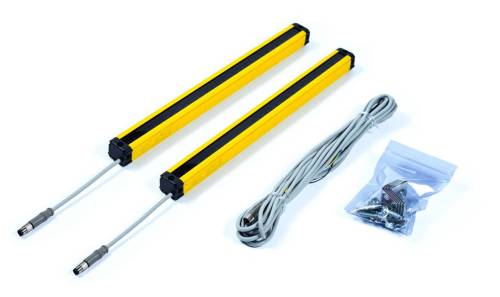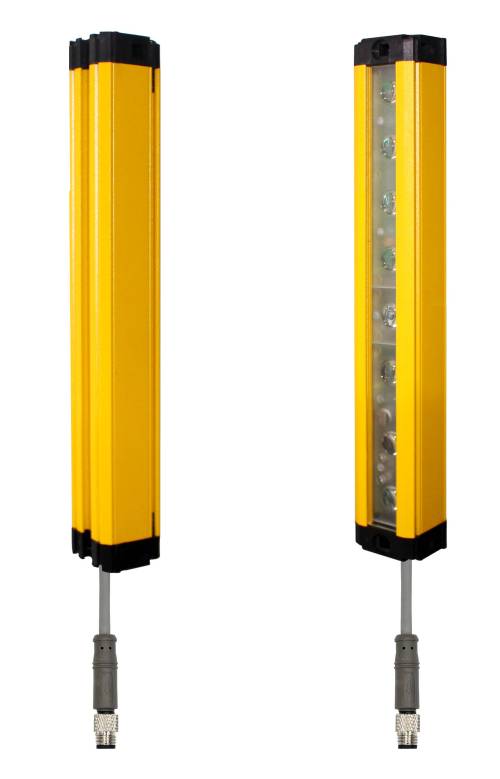 Hot sale safety light curtain protection hand safety sensor industrial protection
Item specifics
Current consumption

≤200mA
light source

Modulated infrared LED
Protection height

Optical axis spacing × (number of beams-1)
Description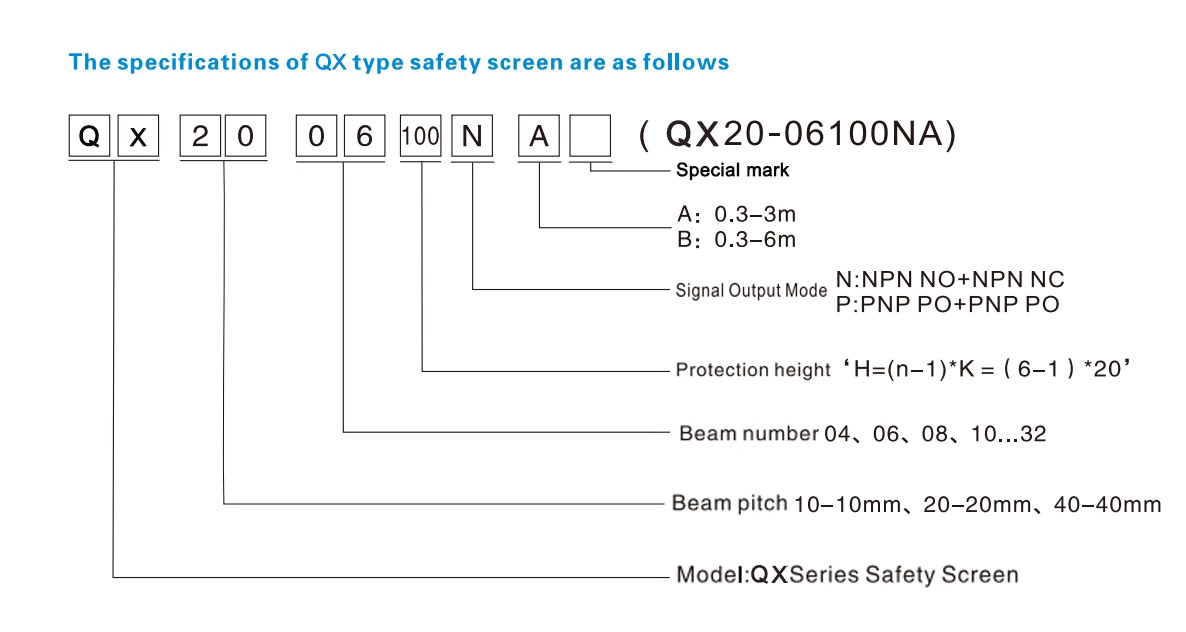 Hot sale safety light curtain protection hand safety sensor industrial protection:
The density of the light beam determines how large the body part can pass through the light curtain to be detected. According to ergonomic data, the diameter of the fingers of an adult should be no less than 14mm, the thickness of the palm should be no less than 30mm, and the diameter of the wrist should be no less than 40mm. For example, if the light curtain of the light curtain is used, the optical axis spacing is 80mm. The diameter is 20mm, and its resolution is 80-20=60mm, so fingers, palms, wrists and arms may pass through the light curtain without being detected. Therefore, if you want to obtain higher security, you need to use a higher resolution light curtain.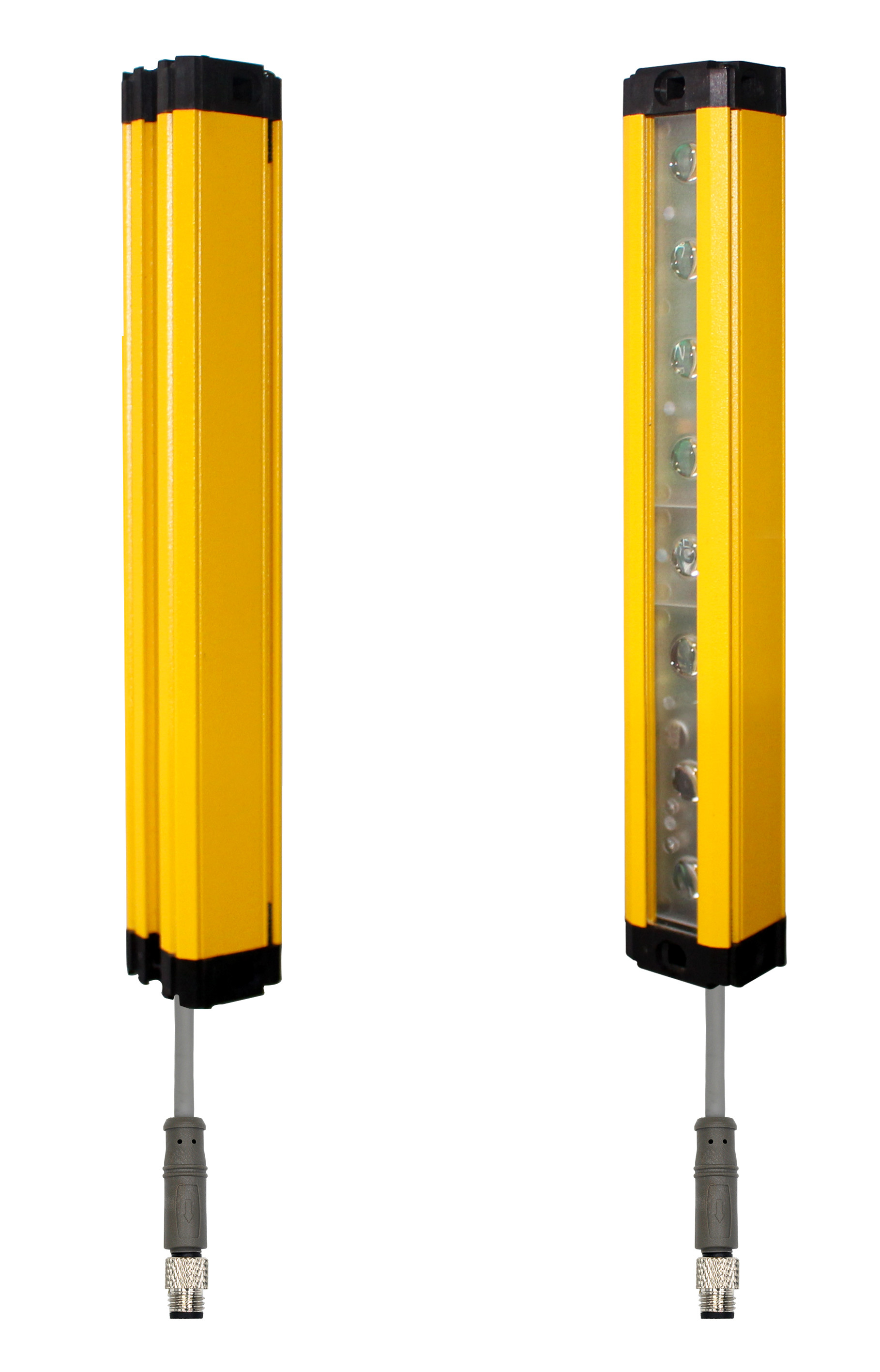 What are the precautions for using infrared photoelectric protector

The precautions for using the safety curtain sensor are to choose the type of protector according to actual needs, and pay attention to setting the fluorescent screen beforehand. Understand which light curtain sensor has a good reputation, and then choose a suitable product based on the photoelectric protection device of the protector, which is composed of light-emitting device, light receiver, controller, signal cable and control cable.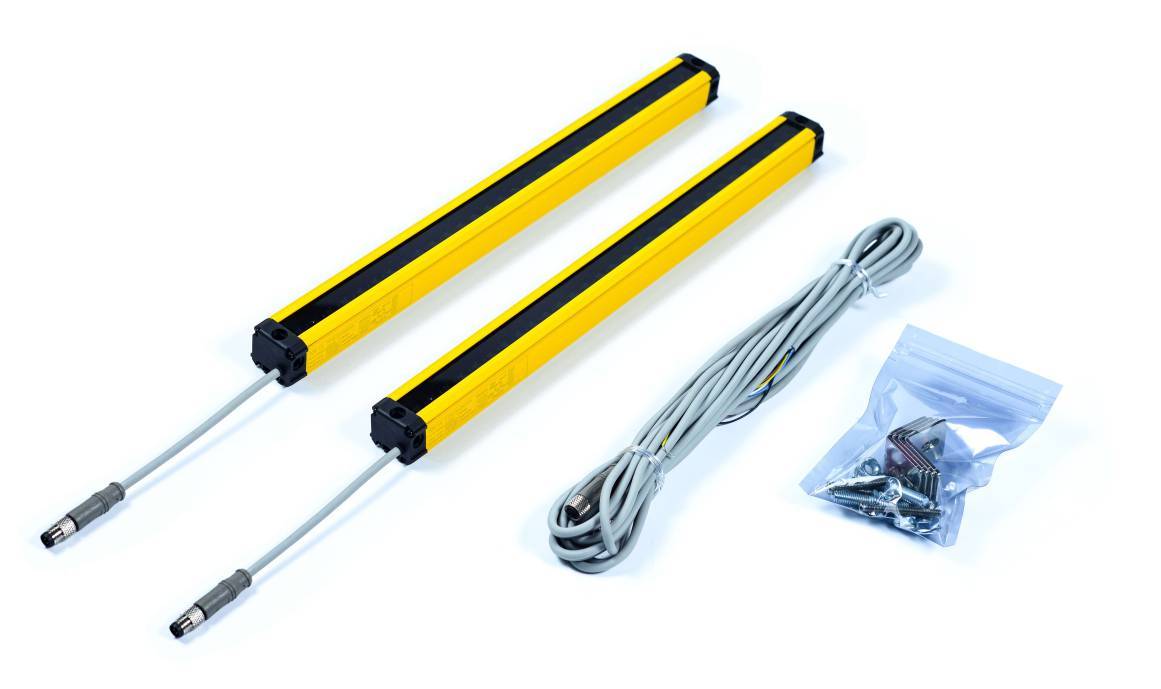 Light curtain form

Opposite

Optical axis distance

10mm

20mm

30mm

Detection accuracy

18mm

28mm

38mm

Number of beams

8、10...32

4、6...32

4/6...32

Protection height

Optical axis spacing × (number of beams-1)

The scope of work

30~3000mm, 30~6000mm,

Dimensions

25×33×Lmm (L is the length of the emitter/receiver)

voltage

DC12/24V AC110-220V (with controller, relay passive output)

Current consumption

≤200mA

Output

NPN/PNP type, sink current 500mA, voltage drop below 1.5V, polarity, short circuit, overload protection

Connection method

Circular aviation socket with special link cable, 3 cores for emitter and 5 cores for receiver

light source

Modulated infrared LED

Shell material

Aluminum alloy, end cover: ABS reinforced nylon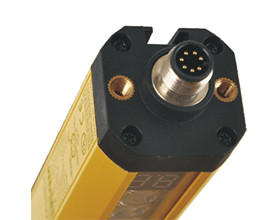 Seven core interface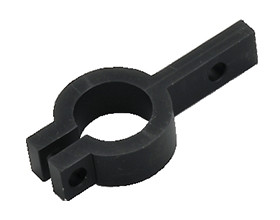 Fixing frame (aluminum alloy)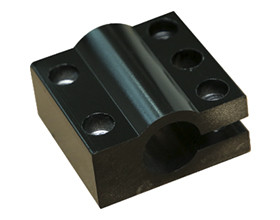 Mounting brackets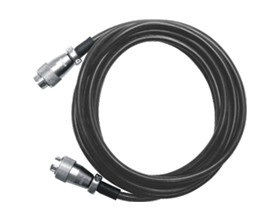 Five-core data cable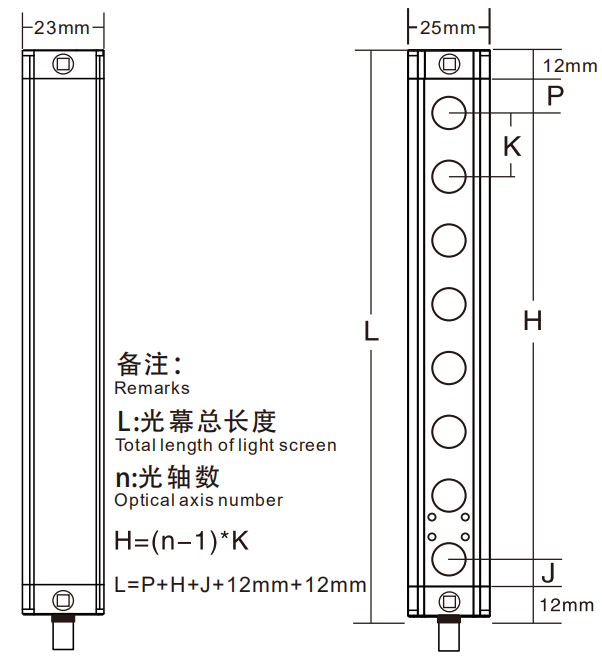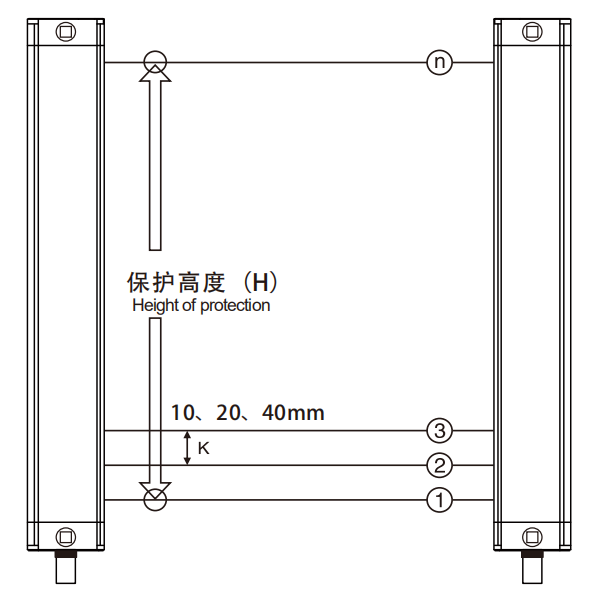 Function and application:

Shearing machine is a machine that uses one blade to reciprocate linear motion relative to the other blade to cut the plate. By means of a moving upper blade and a fixed lower blade, a reasonable blade gap is adopted to apply shearing force to metal sheets of various thicknesses to make the sheets break and separate according to the required size. According to different bending machines and shearing machine models, set the light curtain safety device channel shielding function. The performance is extremely reliable and the anti-interference ability is extremely strong.