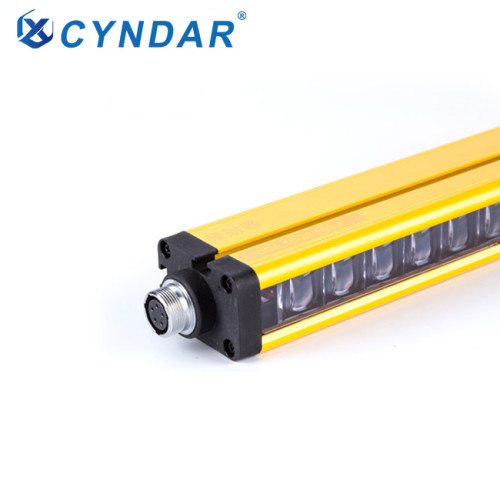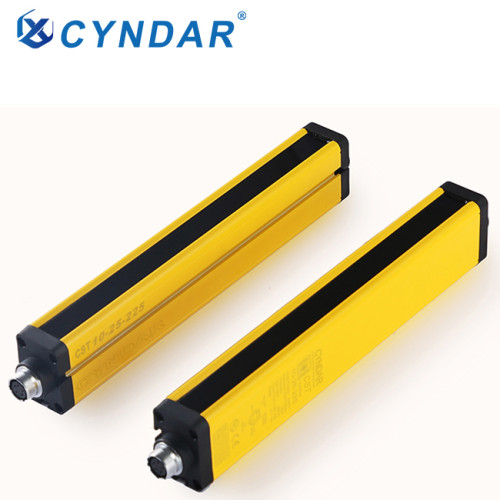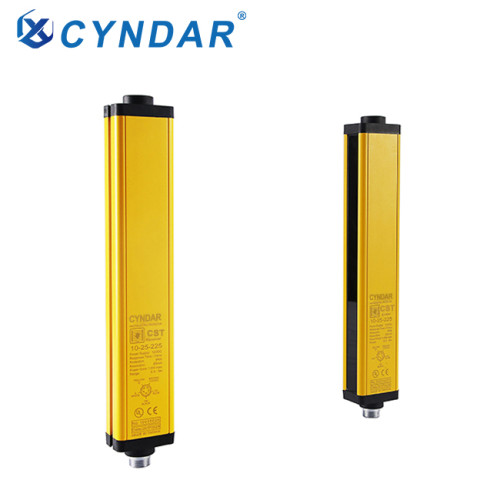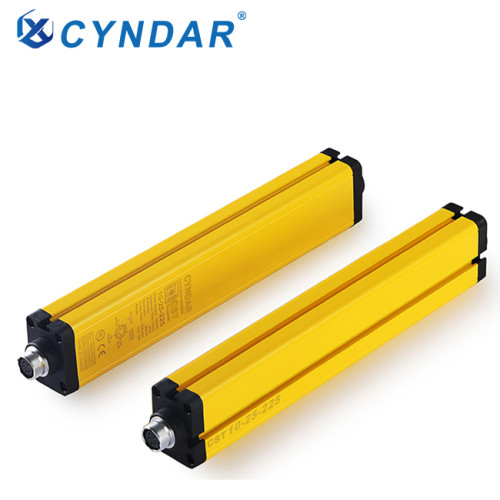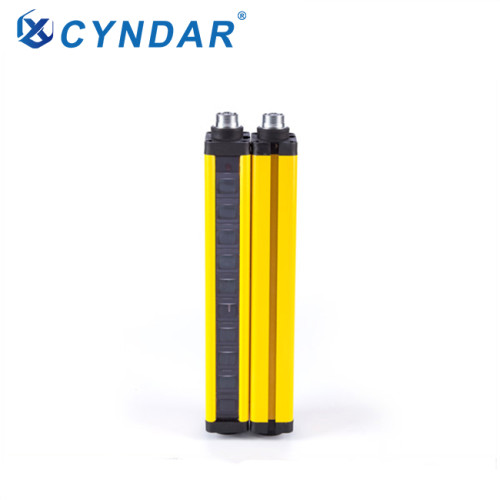 Hydraulic injection molding machine ir light curtain safety light curtain sensor
Item specifics
Detection accuracy

18-48mm
Optical axis spacing

10-40mm
light source

Modulated infrared LED
Description

Basic characteristics of safety light curtain sensor
From the role of the light curtain safety device itself, it is known that it is the part that directly contacts the measured object and the window for information input. The basic characteristics of the light curtain sensor refer to the characteristics of the relationship between the sensor's output and input, which are generally divided into The static characteristics and the static characteristics of the dynamic sensor refer to the static input signal between the output and the input of the infrared curtain sensor.

Operation method of safety light curtain:

1. Check whether the optical curtain is firmly fixed on the equipment to be equipped, whether the transmitter and receiver of the light curtain sensor are in the same plane, and the protection area bordered by the transmitter and receiver should be one of the planes rectangle;
  2, check whether the transmitter and receiver of the light curtain safety barrier are correctly assembled with their respective cables, and whether the cable terminals are accurately and firmly connected to the power supply and control unit;
3. Power on the safety curtain sensor. At this time, the light curtain sensor starts self-checking, synchronization and self-calibration. After about 1 second, the transmitter indicator is stable and the receiver indicator lights are all off, indicating that the light curtain sensor enters the normal working state. .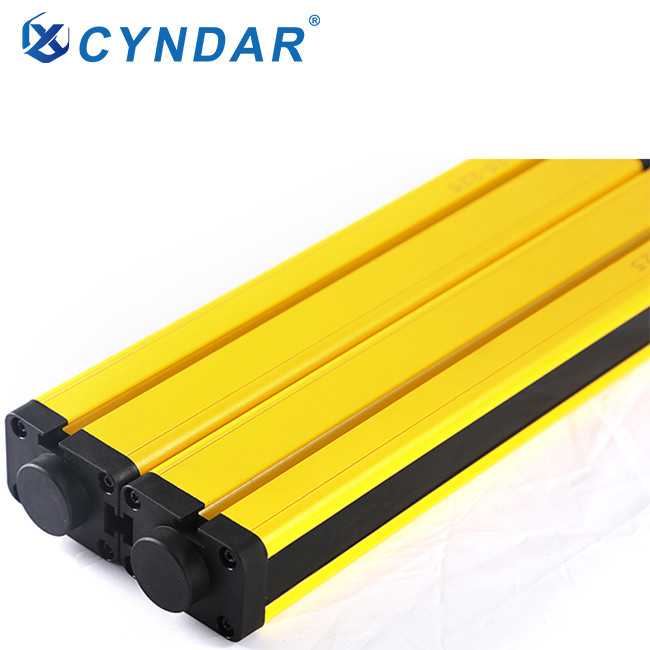 Light curtain form

Opposite

Optical axis spacing

10mm

14mm

20mm

25mm

30mm

40mm

Detection accuracy

18mm

22mm

28mm

33mm

38mm

48mm

Number of beams

6、8…32

6、8…32

4、6…32

6、8…32

4、6…32

4、6…32

Protection height

Optical axis spacing × (number of beams-1)

Detection distance

0.3-3M /0.3-6M /0.3-30M

Dimensions

35×51×Lmm (L is the length of the emitter/receiver)

voltage

AC110-220V±15% 50/60Hz

Current consumption

≤200mA

Output contact capacity

AC250V/5A or DC30V5A

Connection method

Circular aviation socket with special link cable, 5 cores for emitter and 5 cores for receiver

Resistant to ambient light

Incandescent light: 3000Lx of light-receiving surface; Sunlight: 10000Lx of light-receiving surface

Ambient temperature

When working: -10~+40℃ (but not freezing), when storing: -25~+55℃

environment humidity

When working: 35~85%RH, when storing: 35~95%RH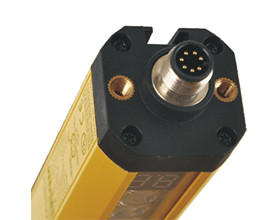 Seven core interface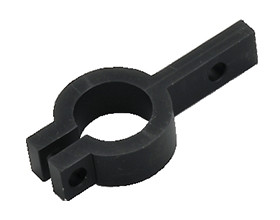 Fixing frame (aluminum alloy)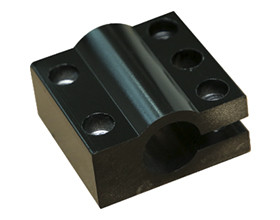 Mounting brackets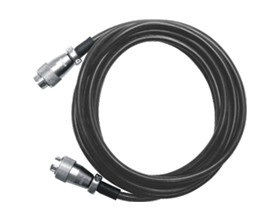 Five-core data cable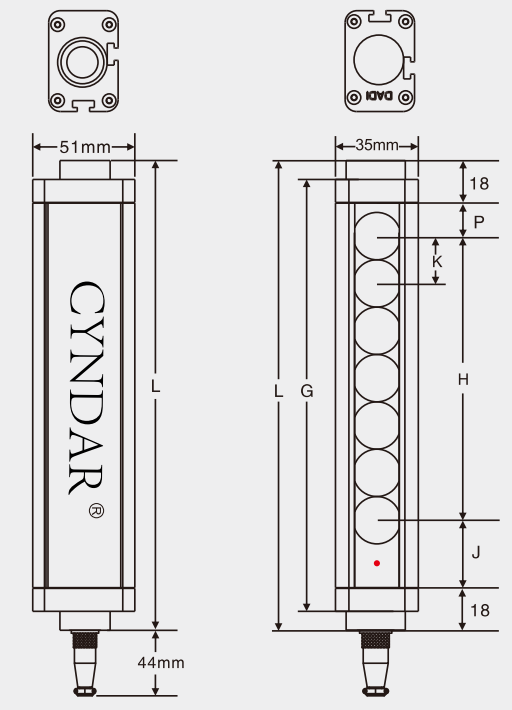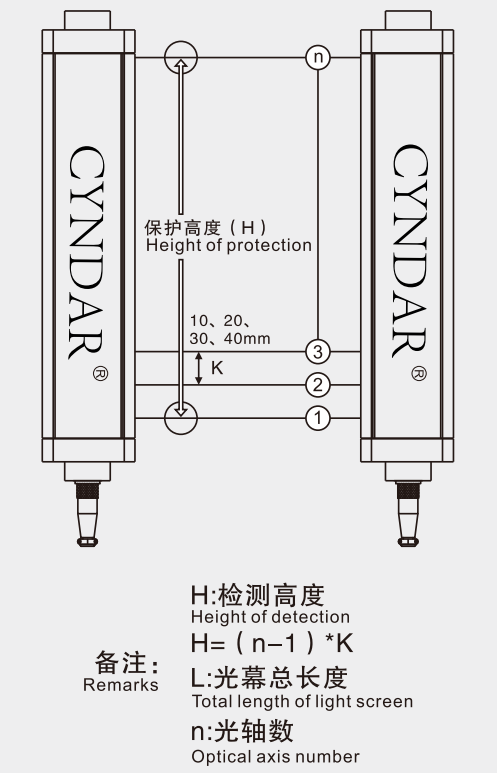 Function and application:

The detection safety light barrier is a combination of a set of transmitters and receivers. The transmitter will transmit a set of infrared beams, and the receiver will include many light sensors. When materials enter, it will block the distance between the transmitter and the receiver. , The receiver cannot receive the complete signal. It will send a signal to the door to automatically open or close the door.
Typical applications of safety light curtains include: stamping machinery, Hydraulic injection molding machine ir light curtain safety light curtain sensor