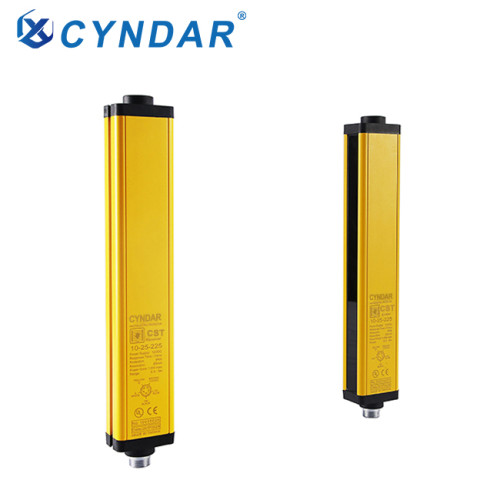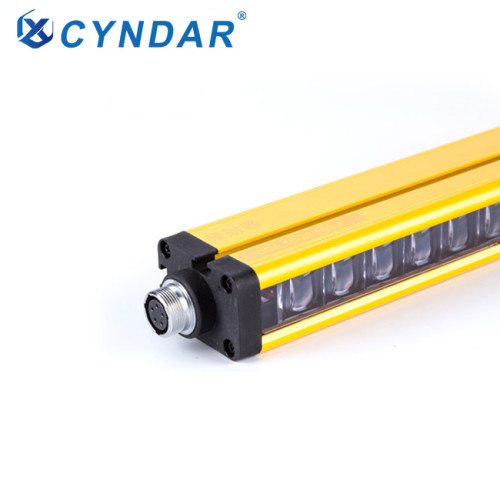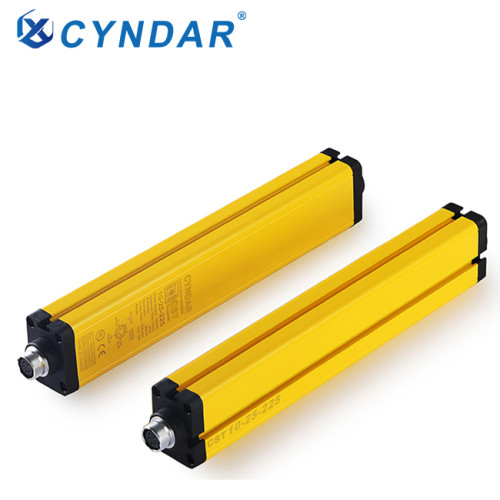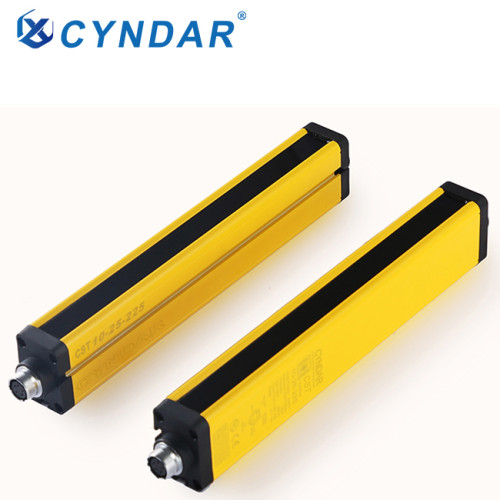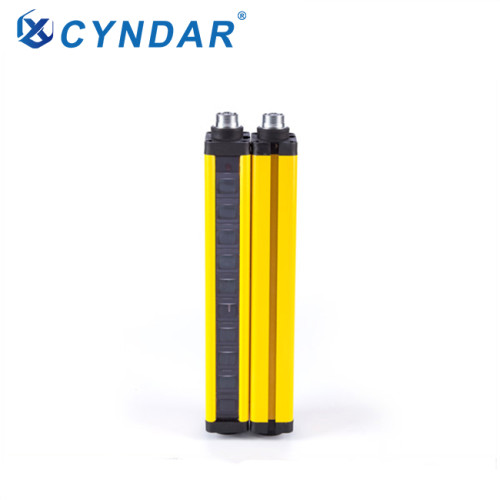 Infrared Barrier Safety Light Curtains for Machine Guarding Punch Safety Equipment
Item specifics
size

17.2×30×Lmm
Supply voltage

AC110-220V±15% 50/60Hz
Output current

≤200mA
Description

  ★safety light curtain has a fast response speed, and the response speed of a single set of measurement is ≤15ms
  ★light curtain safety device anti-interference, anti-light interference and electromagnetic interference
  ★Long distance safety light curtain sensor
  ★Laser curtain sensor multiple output modes are optional.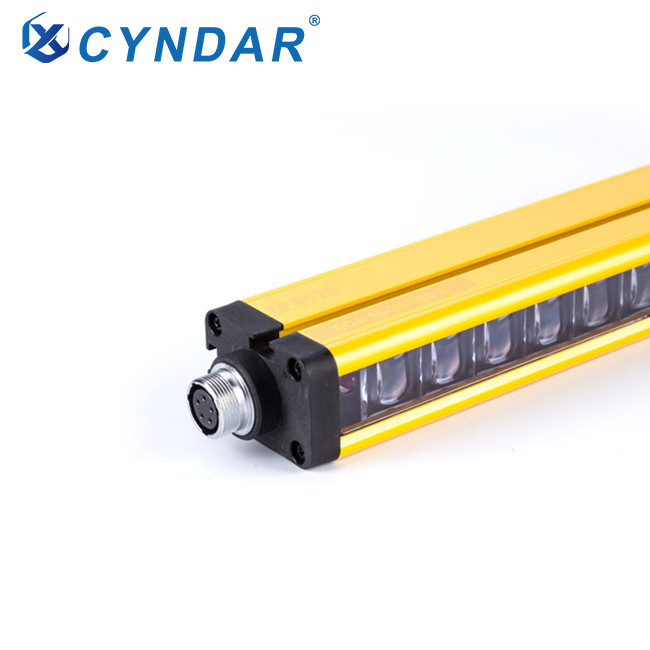 What are the functions of photoelectric sensors

In order to transmit light energy and electricity well, many enterprise personnel now choose to use safety curtain sensor. The important role of safety light barrier is to transmit and connect. This is also the content that many people pay attention to and favor because of the demand for it. The gradual increase and now many people have set their sights on this.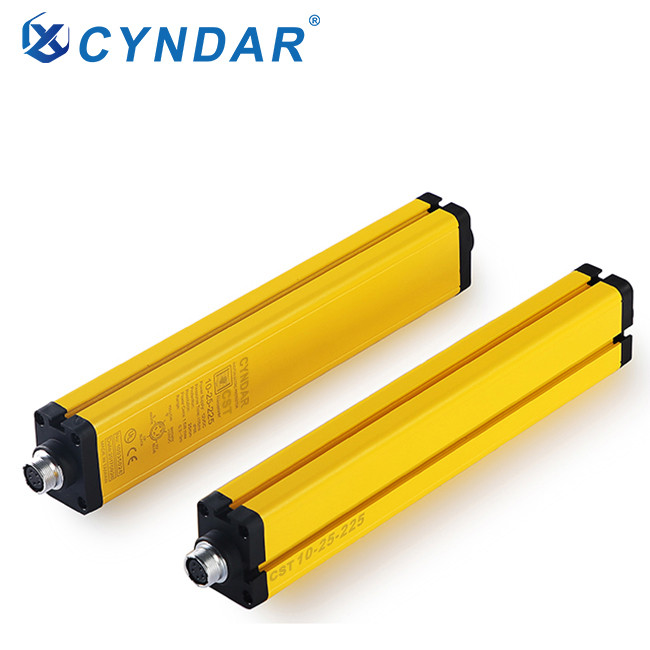 Light curtain form

Opposite

Optical axis spacing

10mm

14mm

20mm

25mm

30mm

40mm

Detection accuracy

18mm

22mm

28mm

33mm

38mm

48mm

Number of beams

6、8…32

6、8…32

4、6…32

6、8…32

4、6…32

4、6…32

Protection height

Optical axis spacing × (number of beams-1)

Detection distance

0.3-3M /0.3-6M /0.3-30M

Dimensions

17.2×30×Lmm (L is the length of the emitter/receiver)

voltage

AC110-220V±15% 50/60Hz

Current consumption

≤200mA

Output contact capacity

AC250V/5A or DC30V5A

Connection method

Circular aviation socket with special link cable, 5 cores for emitter and 5 cores for receiver

Output state

Double relay, double output, normally closed, one group normally open.

Indicator light

Emitter: power indicator (red); receiver: output indicator light (green) shading (red)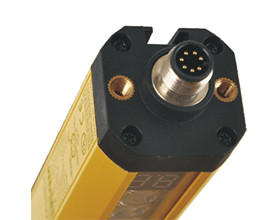 Seven core interface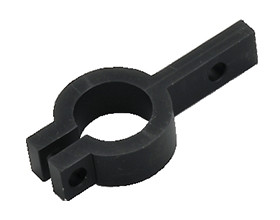 Fixing frame (aluminum alloy)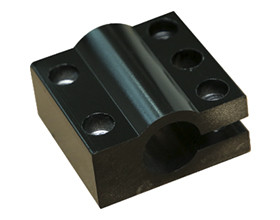 Mounting brackets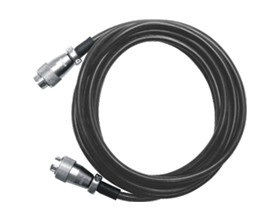 Five-core data cable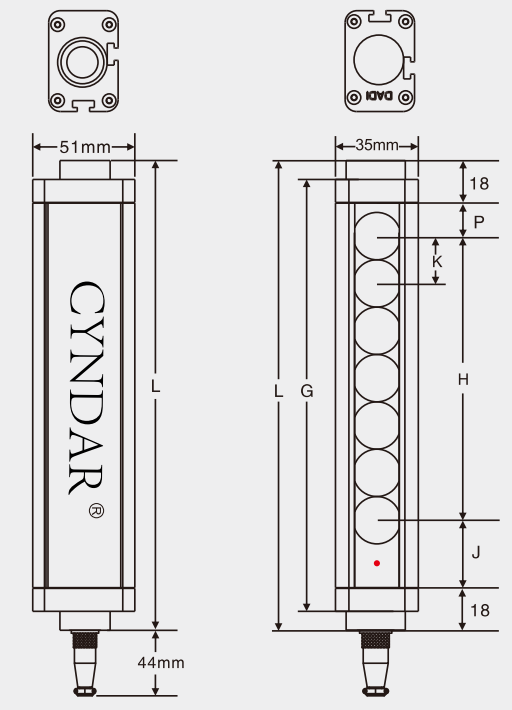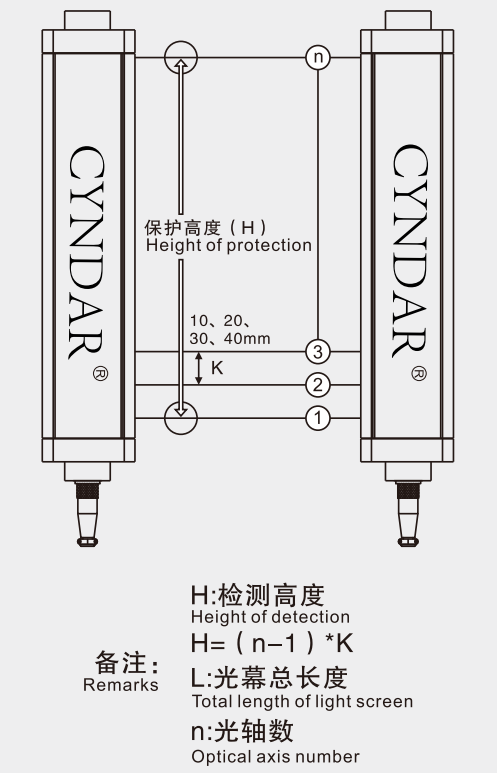 Function and application:

Infrared Barrier Safety Light Curtains for Machine Guarding Punch Safety Equipment Application: Punch high-pressure machinery has greater dangers. In order to protect the personal safety of operators to the greatest extent, stamping machinery uses a large number of safety protection devices to avoid injury to operators. Use light curtain sensor to isolate and protect the dangerous area, so that the operator's body cannot enter the dangerous area, thus avoiding accidents.