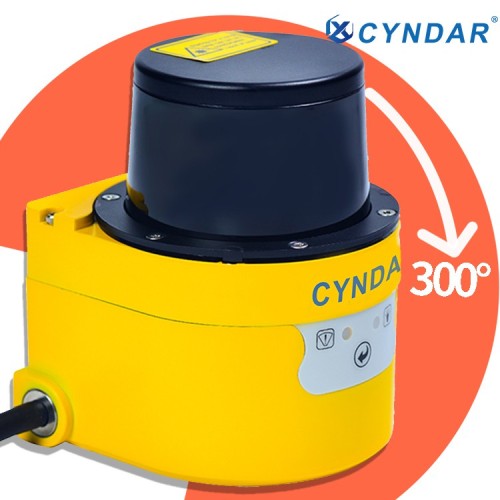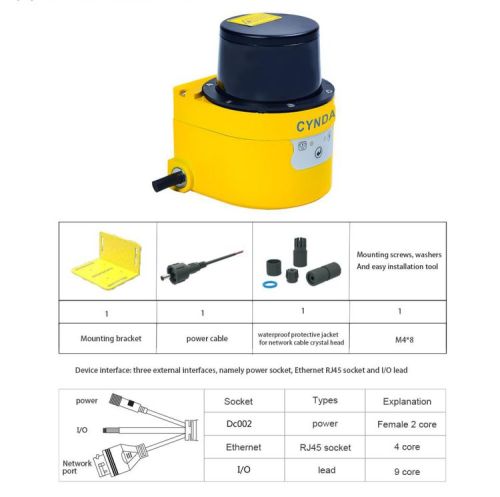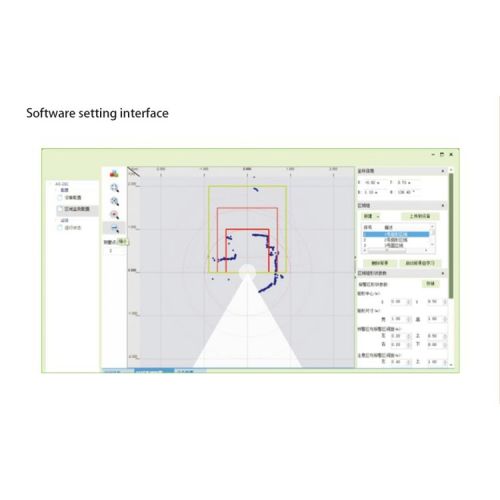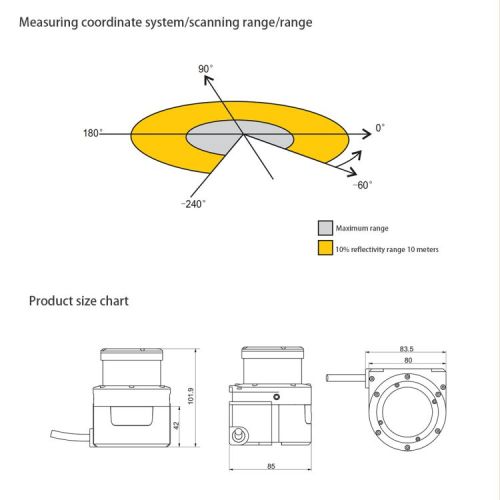 Outdoor use 2d laser profile scanner safety laser scanner replaces vehicle separation
Item specifics
working environment

Indoor / outdoor
light source

Infrared laser (905nm)
Scanning angle range

300 °(- 60°~+240 °)
Scan angle resolution

0.5°
Measuring range

0.1m~20m
Environmental illuminance range

≤ 70,000lux
Description
2d laser scanner sensor safety area scanner can be used for road vehicle detection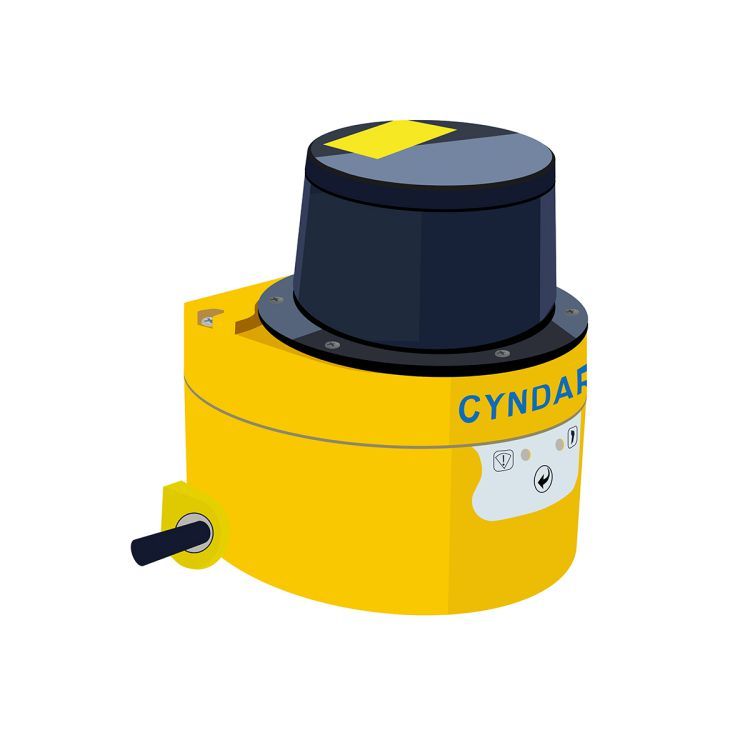 Safety Laser Scanner Vehicle Detector is a kind of detector whose principle is laser ranging based on time-of-flight measurement. TOF-20S emits a laser pulse and measures the time it takes for this pulse to return after being reflected on the surface of the target to be measured, and then converts it into distance data to achieve comprehensive detection of vehicle data. Compared with other detection technologies, infrared vehicle detector product technology Mature, easy to install, high-speed response, strong anti-interference, can output rich vehicle data information, can reliably detect various special vehicles

laser scanner sensor 2D scan
TOF-20S safety laser scanner deflects the ranging laser pulse by 90° through a mirror with an angle of 45° to the original emission light path. This mirror is driven to rotate by the motor, and the rotation axis is parallel to the original emission light path, so the actual distance measurement light path Distributed on the scanning plane perpendicular to the rotation axis, and the ranging azimuth angle is the same as the motor rotation azimuth angle, so as to realize two-dimensional optical scanning, and the distance of each point on the cross section of the ranging scanning plane can be obtained by the external environment, as shown in the figure : Scanning measurement mechanism, two-dimensional cross-sectional scanning" as shown. TOF-20S uses a specific TCP network message to provide users with two-dimensional measurement data with a fixed scanning frequency through the Ethernet port.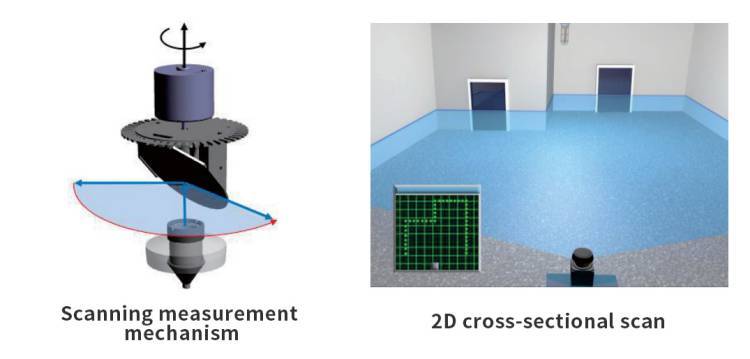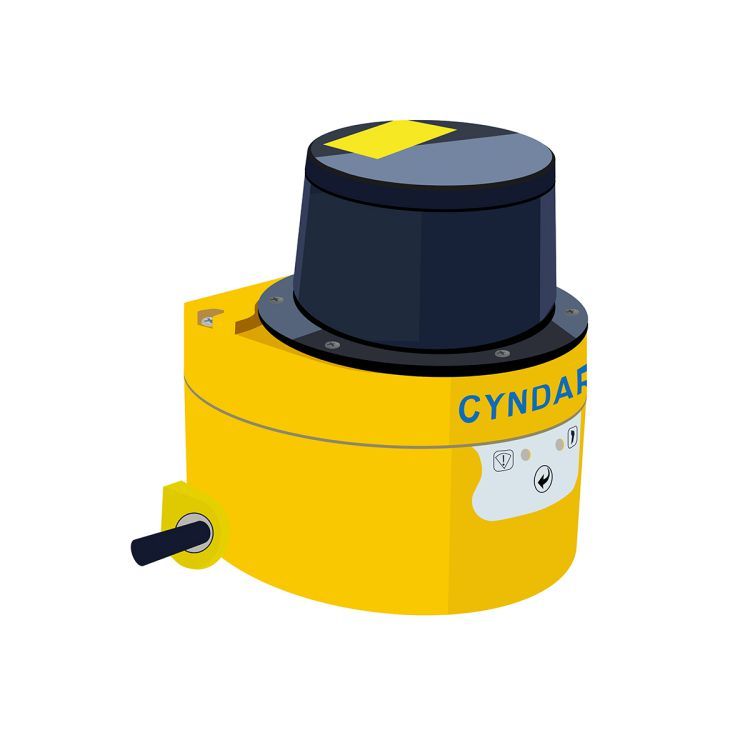 Safety laser scanner vehicle detector can be used for outdoor detection, anti-light up to 70,000 Lux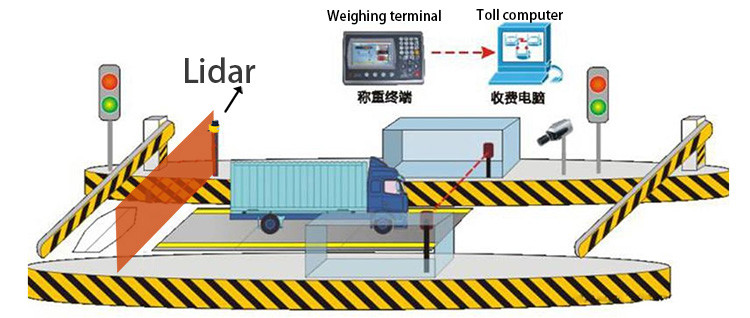 Safety laser scanner sensor 20m detection XD-TOF-05D

working environment

Indoor / outdoor

light source

Infrared laser (905nm)

Laser safety level

Class I (GB 7247.1-2012, human eye safety)

Scanning angle range

300 °(- 60°~+240 °)

scanning frequency

25Hz

Scan angle resolution

0.5°

Measuring range

0.1m~20m

10% reflectance range

15m

Built-in application

Area monitoring

Operating Voltage

9V~28V DC

Power consumption

5W

Enclosure rating

IP65 (GB 4208-2008)

weight

0.6Kg

Dimensions (L ╳ W ╳ H)

83.5 ╳ 85 ╳ 104.88 (mm)

range of working temperature

-25℃~+ 50 ℃

Storage temperature range

-30℃~+ 70 ℃

Environmental illuminance range

≤ 70,000lux

Monitoring mode

Point number monitoring/target width monitoring/contour monitoring

Number of area groups

16 groups, support self-learning background cropping, support networked cameras for video positioning and tracking of monitoring targets

Front panel buttons

Quantity, 1, signal output/start self-learning/restart device

1/O output

PNP output

Ethernet network protocol

TCP/IP

Ethernet rate

10/100Mbps
TOF-20S accessories and interfaces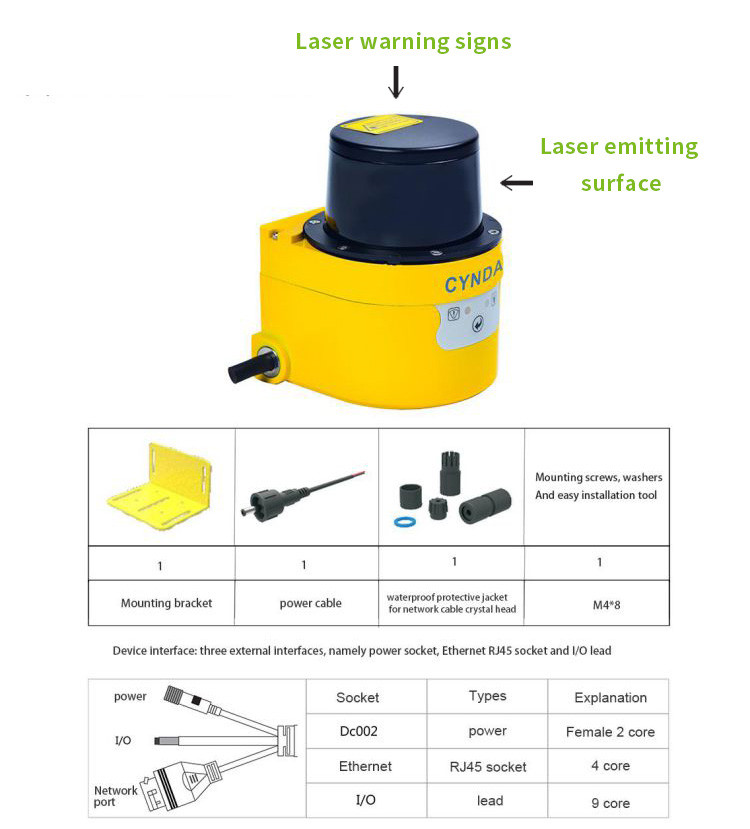 TOF-20S safety laser sensor product size

Measuring coordinate system/scanning range/range
In the factory setting, the original working scanning range of TOF-20S is the device scanning range of 300 °, the scanning start angle is-60 °, and the scanning end angle is 240 °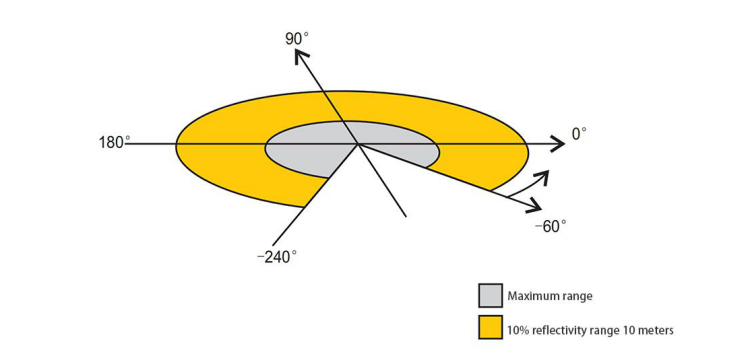 TOF-20S software setting interface

For detailed usage of FILPS, please read the "Lidar Diagnosis and Configuration Software (FILPS) Manual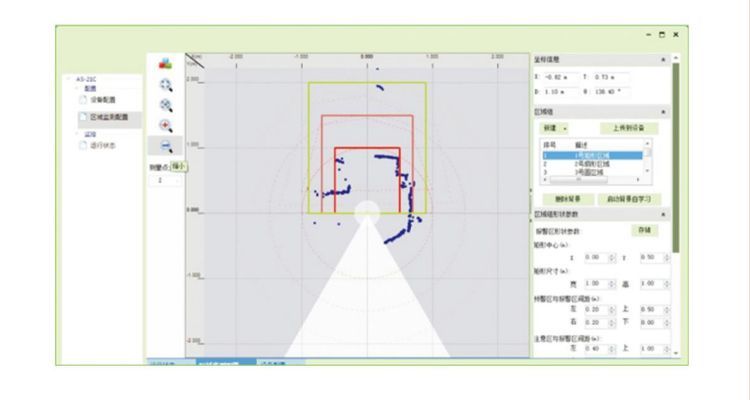 Safety laser scanner scene measurement and area monitoring
2d lidar scanner TOF-20S analyzes and processes the distance data obtained by the two-dimensional scanning. The application system can measure and monitor the scene, detect and locate various targets in the scene, measure its shape, and pass The intelligent algorithm realizes scene analysis, carries out spatiotemporal tracking, type recognition and behavior analysis of the target, and finally outputs the analysis results according to the application requirements, such as alarming, sorting and guidance.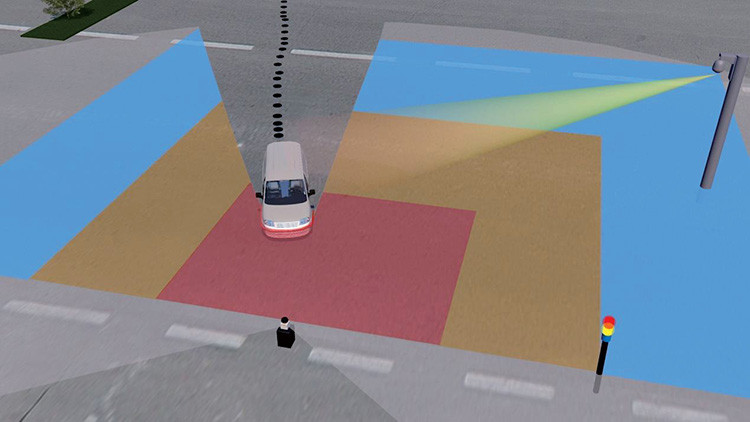 Product application scenarios and others

Two-dimensional sensor scanner for rear area monitoring with driver assistance systems-a standard solution for many applications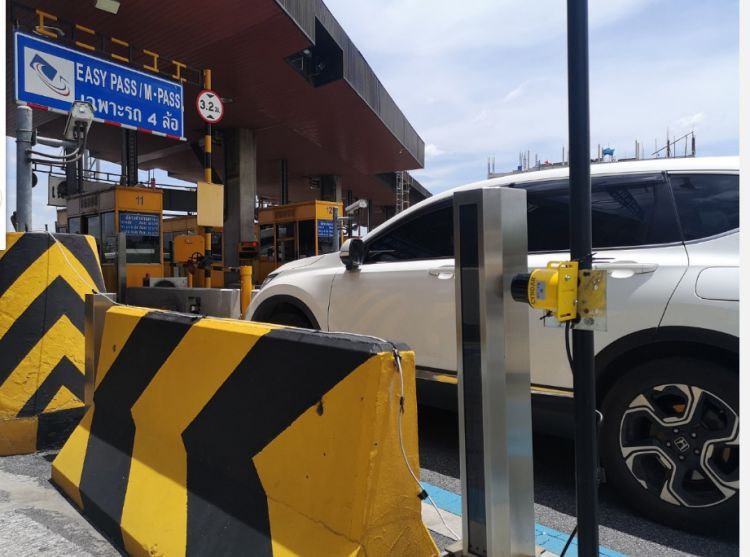 The safety laser sensor vehicle separation scan mode is a high-speed synchronous progressive scan mode, which can resist up to 70000LUX direct light source, and can completely eliminate all kinds of strong light and electromagnetic interference.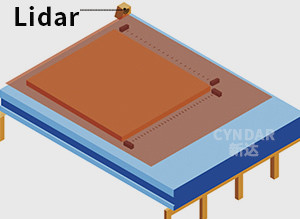 Safety laser scanner sensor can be used for sheet length and width detection, logistics and transportation detection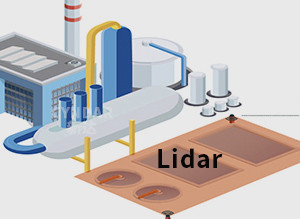 2D safety laser scanner for safety protection in dangerous areas of indoor and outdoor construction sites to prevent people or objects from entering and causing alarms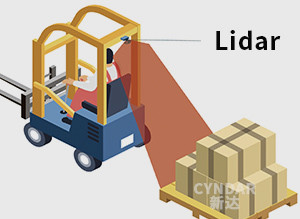 Two-dimensional sensor scanner for rear area monitoring with driver assistance systems-a standard solution for many applications

Factory and product content