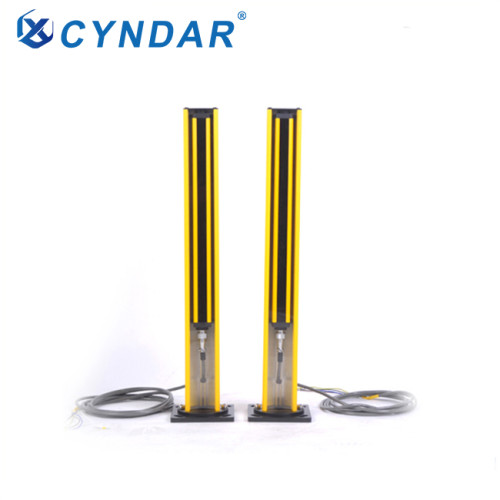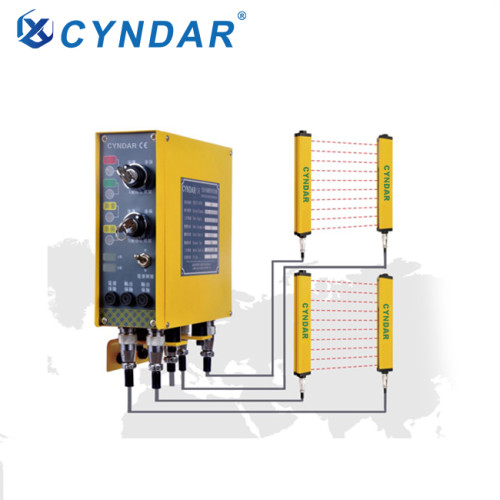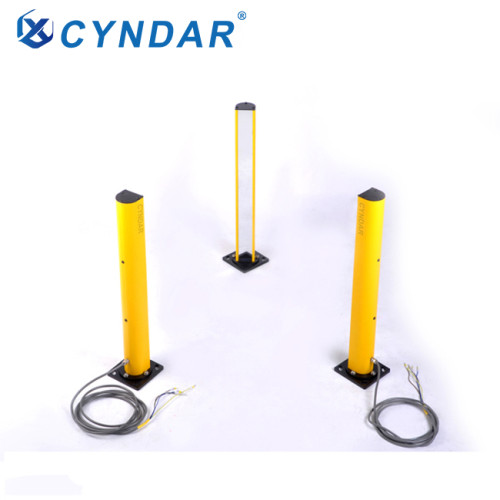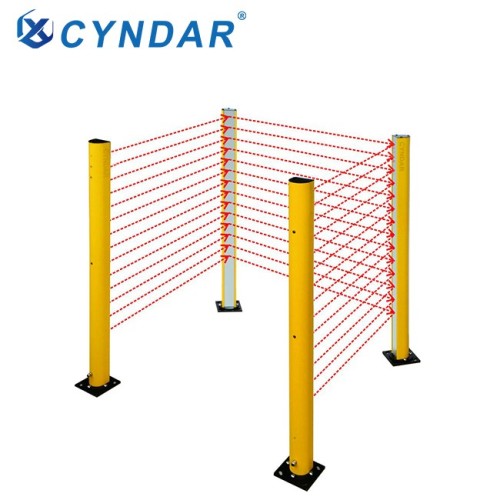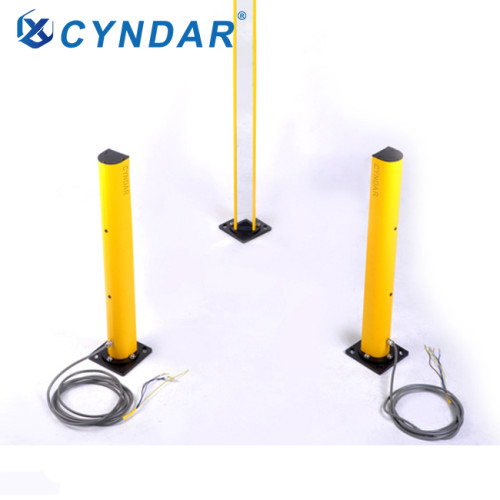 Safety light curtain mirror column equipment column in the area around the dangerous point
Item specifics
Protection distance

2 sides≤20000mm, 3 sides≤15000mm
Insulation resistance

>100MΩ
Dielectric strength

AC150V, 60s
Description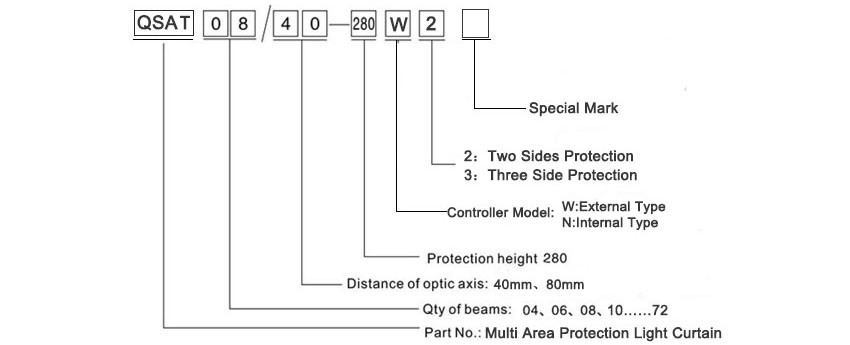 To establish a protective area that needs to be protected around the independent equipment, multi-sided area safety light curtain is the best choice, in the Safety light curtain mirror column equipment column in the area around the dangerous point. The mirror can allow a pair of light curtains to protect multiple sides of the machine. The guard column protects the light curtain from damage and helps prevent the light curtain from being knocked off. Compared to mechanical fences, the accessibility of feed operations and tool and program changes is another advantage that can increase productivity.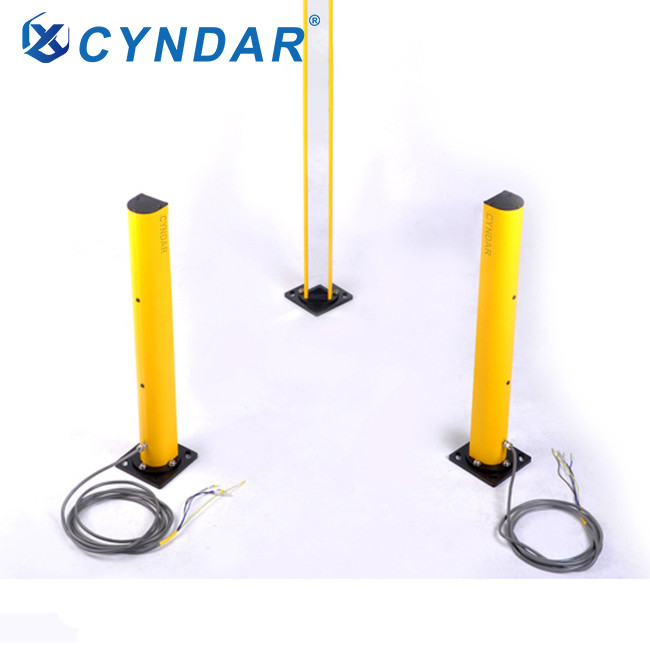 Why professional punch safety light curtain sensor needs to be equipped with a controller
1) Generally speaking, as long as it is a light curtain sensor used on a punch, a safety curtain sensor controller will be configured.
2) Because most of the punch presses use 220v or 380v voltage, and the access voltage of the safety light curtain is only 24v, it is necessary to configure a safety light curtain controller so that the safety light curtain can work normally and achieve the effect of safety protection.
3) Rich experience in product quality and protection solutions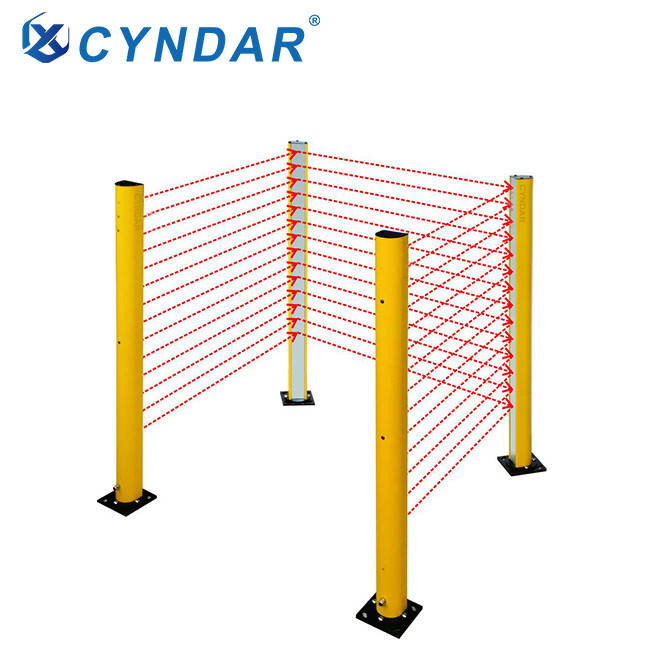 | | |
| --- | --- |
| Power supply | AC220V/110V±% 50/60Hz or DC24V |
| Output contact capacity | AC250V5A |
| Response time | <15ms (including controller) |
| Insulation resistance | >100MΩ |
| Dielectric strength | AC150V, 60s |
| Anti-light interference | 10000lux (incidence angle≥5°) |
| Optical axis spacing | 40mm, 80mm |
| Protection distance | 2 sides≤20000mm, 3 sides≤15000mm |

Function and application:

Safety light curtain has a very wide range of applications. For example, in the stamping equipment that requires non-retrieving materials, if a touch-type safety protection door is installed, the operator is required to open and close the protection door frequently, which not only increases the workload of the operator, but also Reduced production power. In this case, choosing light curtain safety device is the best choice. When the operator is sending and reclaiming materials, only any part of the body needs to block the light, which will cause the machine to enter a safe condition without causing damage to the operator.