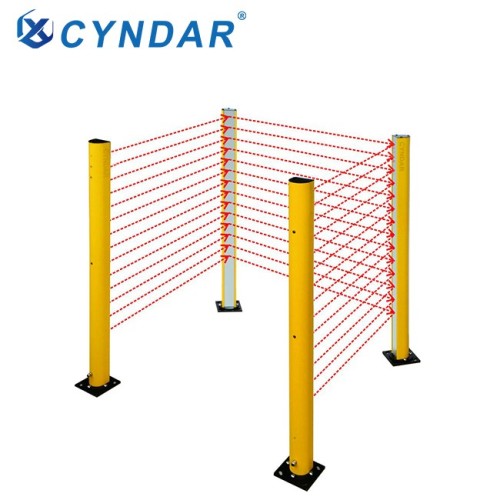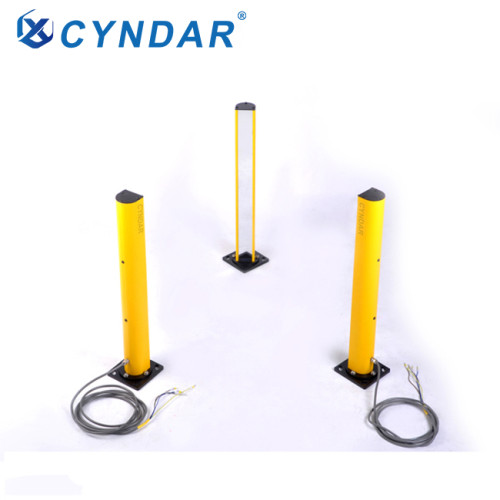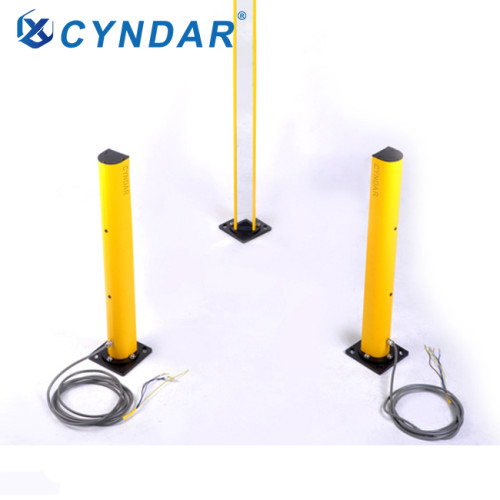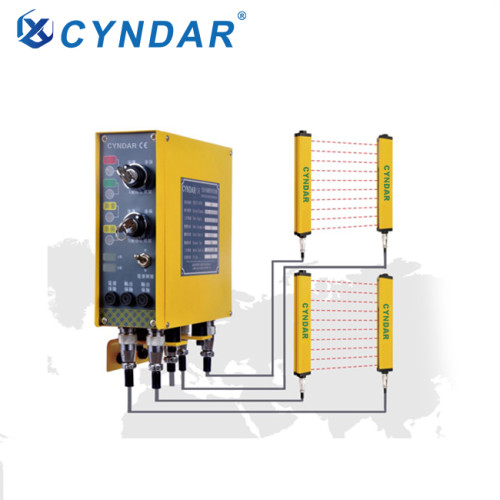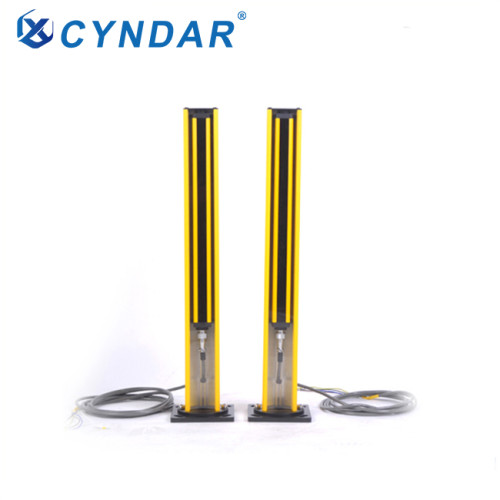 Multi sided safety light curtain mirror column with protective field of view height mirror
Item specifics
Output contact capacity

AC250V5A
Power consumption

≤15W
Insulation resistance

>100MΩ
Description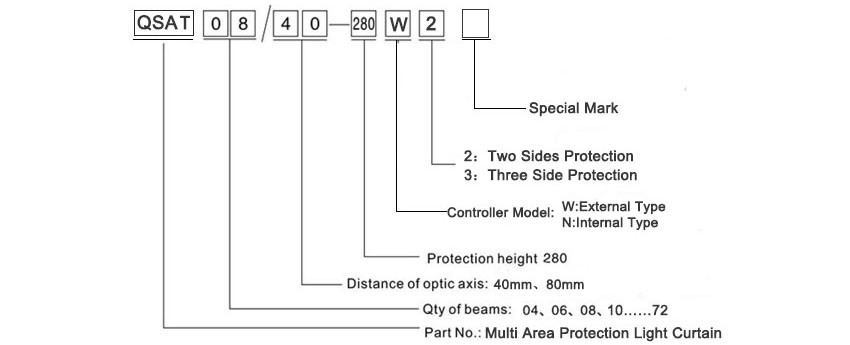 ·Comply with Class 4 safety level of International Electrotechnical Society IEC61496-1/2 standard, designed in accordance with European standards, and have passed CE certification.
·The muting sensor has a short response time (≤15ms) and high safety and reliability.
·The laser curtain sensor has a simple structure and convenient wiring. The light curtain is connected to the cable through the aviation plug socket, which can be accurately, quickly and easily installed, unloaded and wired.
·All electronic components of safety curtain sensor are made of world-renowned brand accessories.
·Dual NPN or PNP output can be provided. At this time, the user should ensure that the follow-up control circuit of the mechanical equipment is safe and reliable.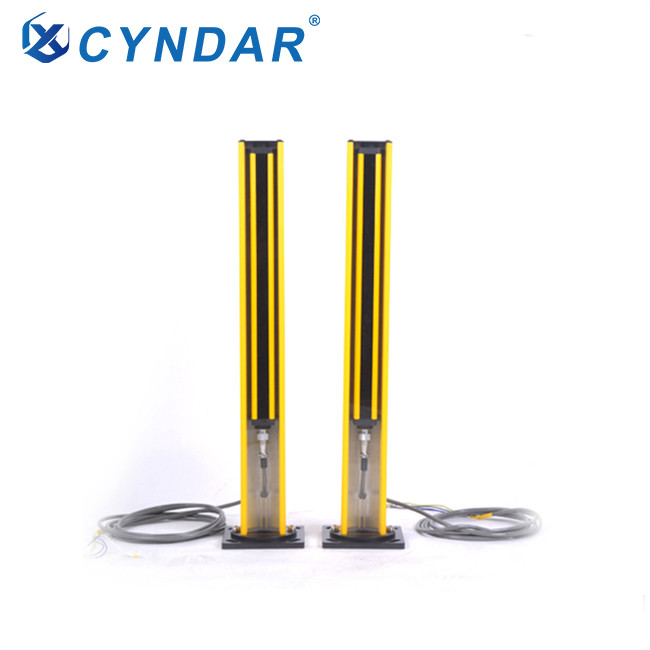 How important is safety light curtain?

1) It has great significance in industrial safety protection. The essential core of the safety grating is the infrared light curtain safety device, which directly forms an opposing grating in the artificial and mechanical dangerous areas (infrared opposing beams are not visible light).
2) When a person enters the dangerous area by mistake, the light will be blocked. At the same time, the safety light curtain sensor immediately sends a signal to the machine or equipment to perform an emergency stop, which greatly reduces the risk of personal injury.
3) Intrinsic safety refers to the function of making the production equipment or production system itself safe through design and other means, and will not cause accidents even in the case of misoperation or failure.
4.) Multi sided safety light curtain mirror column with protective field of view height mirror, complete multi-sided area scanning.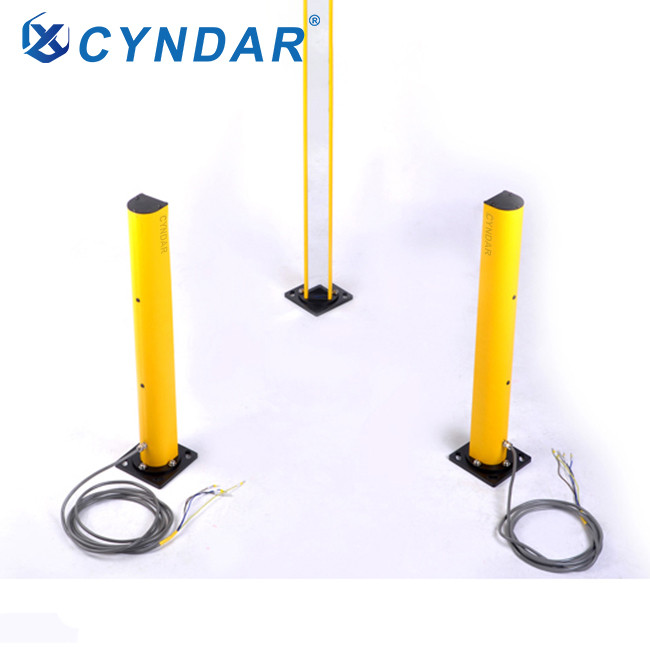 | | |
| --- | --- |
| Power supply | AC220V/110V±% 50/60Hz or DC24V |
| Output contact capacity | AC250V5A |
| Power consumption | ≤15W |
| Response time | <15ms (including controller) |
| Insulation resistance | >100MΩ |
| Dielectric strength | AC150V, 60s |
| Protection height | H=, (number of beams-1) X-ray axis spacing |
| Optical axis spacing | 40mm, 80mm |
| Protection distance | 2 sides≤20000mm, 3 sides≤15000mm |

Function and application:

In the airport check-in area, the baggage is placed on a conveyor belt for automatic transportation. How much baggage on each plane is to follow the aircraft, you need to calculate the quantity, and the regional light curtain can be installed in a certain position of the conveyor belt. Perform inspections to count the quantity.