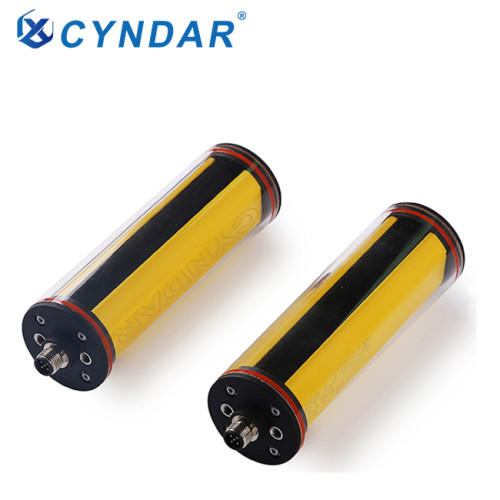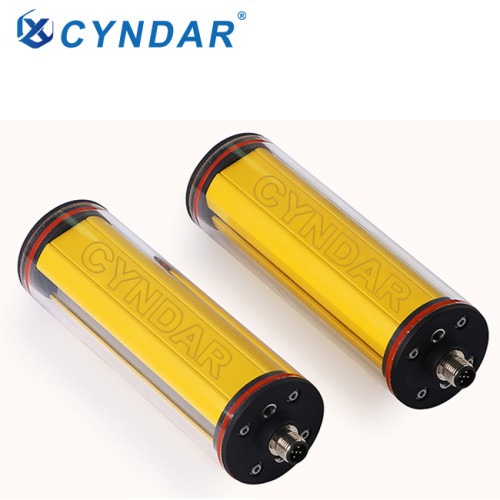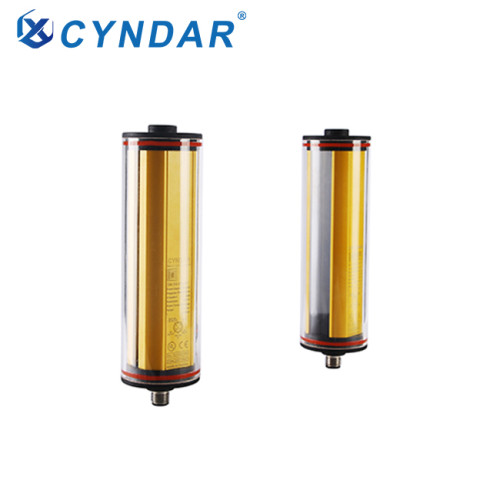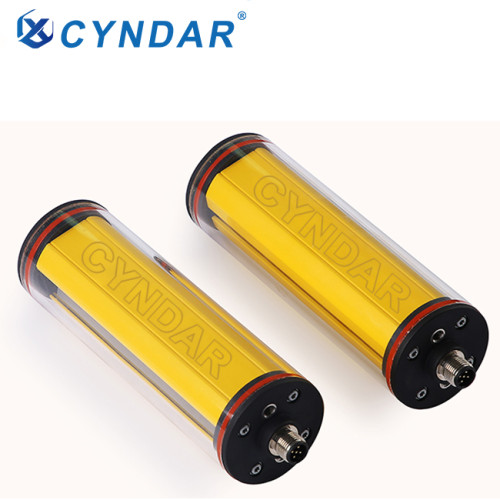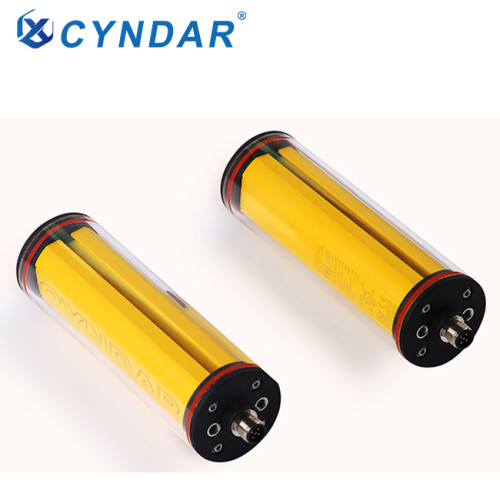 Customizable protection height mechanical factory waterproof safety light curtain
Item specifics
size

36×36×Lmm
Light curtain form

Opposite
Detection distance

30~3000mm, 30~6000mm,
Description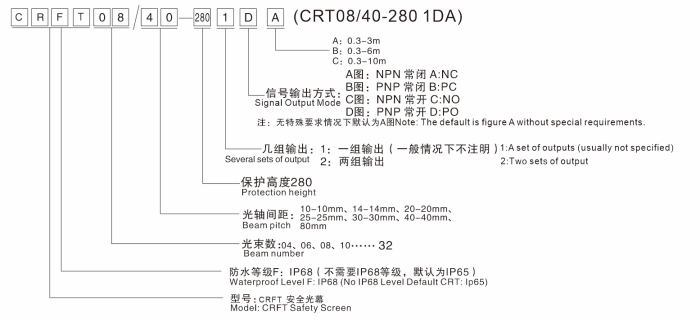 The waterproof safety light curtain can shorten the safety distance between the operator and the dangerous point and effectively improve the production efficiency.
Customizable protection height mechanical factory waterproof safety light curtain can realize all basic functions without pre-configuration, and can complete the debugging process without software. In addition, some models are also equipped with integrated LED indicators and diagnostic functions, effectively shortening the debugging time.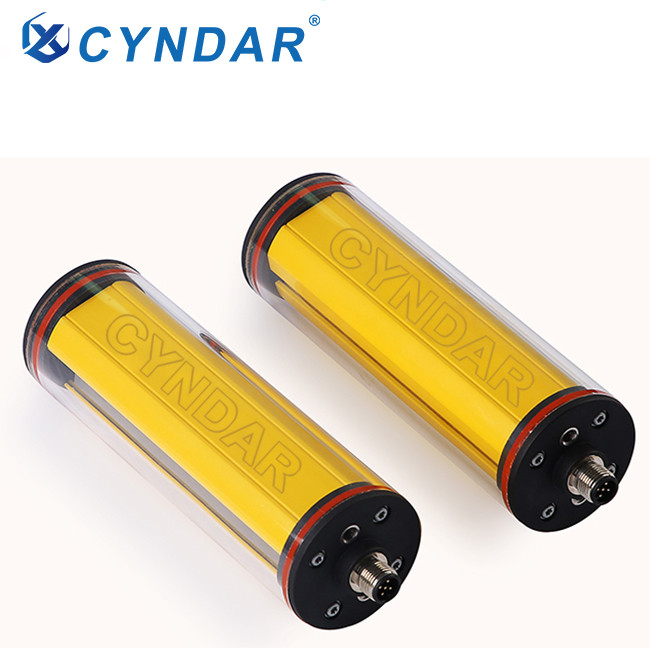 1) Does ir light curtain have a self-check function?
Complete self-check function and strong anti-interference ability.
2) What is the protection level of laser safety light curtain?
High-quality waterproof structure design, protection level up to IP65.
3) How long is the response time of the light curtain sensor?
Short response time (≤ 15ms), high safety and reliability.
4) What are the characteristics of the safety curtain sensor?
The ultra-small shape design effectively reduces the installation space; the light curtain is connected to the cable through the aviation plug socket, which can be accurately, quickly and easily installed and unloaded and wired.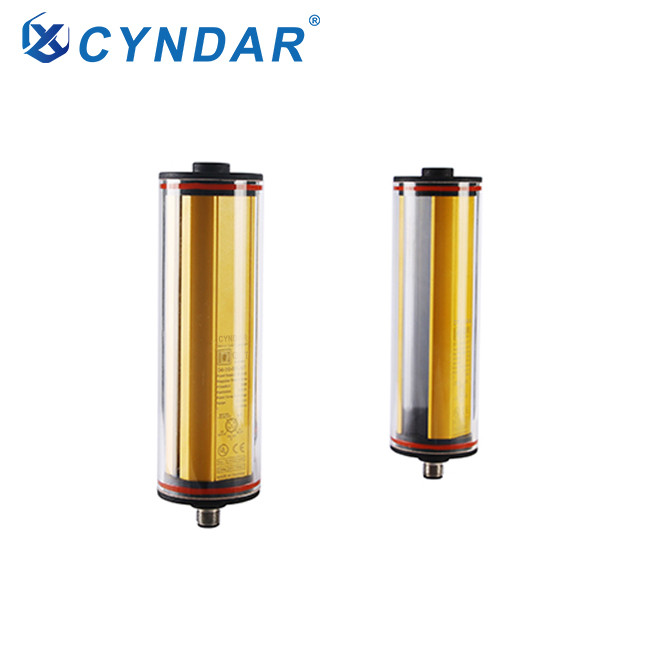 Light curtain form

Opposite

Optical axis spacing

10mm

14mm

20mm

25mm

30mm

40mm

Detection accuracy

18mm

22mm

28mm

33mm

38mm

48mm

Number of beams

6、8…32

6、8…32

4、6…32

6、8…32

4、6…32

4、6…32

Protection height

Optical axis spacing × (number of beams-1)

Detection distance

30~3000mm, 30~6000mm,

Dimensions

36×36×Lmm (L is the length of the emitter/receiver)

voltage

DC12/24V AC110-220V (with controller, relay passive output)

Current consumption

≤200mA

Output

NPN/PNP type, sink current 500mA, voltage drop below 1.5V, polarity, short circuit, overload protection

Connection method

Circular aviation socket with special link cable, 4 cores for emitter and 5 cores for receiver

Resistant to ambient light

Incandescent light: 3000Lx of light-receiving surface; Sunlight: 10000Lx of light-receiving surface

Ambient temperature

When working: -10~+40℃ (but not freezing), when storing: -25~+55℃

environment humidity

When working: 35~85%RH, when storing: 35~95%RH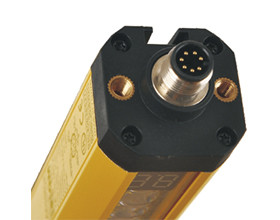 Seven core interface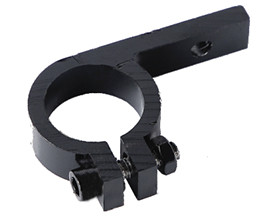 Mounting brackets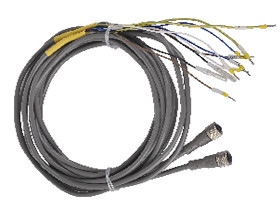 Seven-core data cable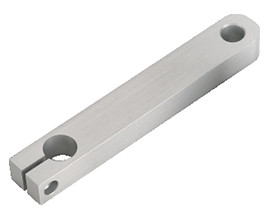 Swivel arm (aluminum alloy)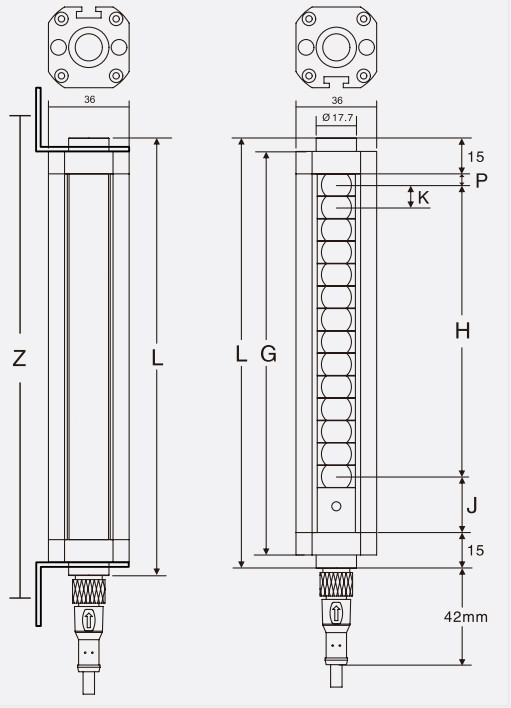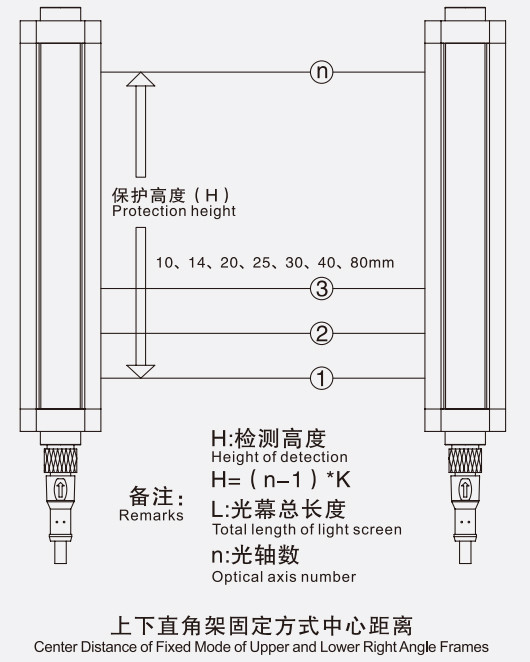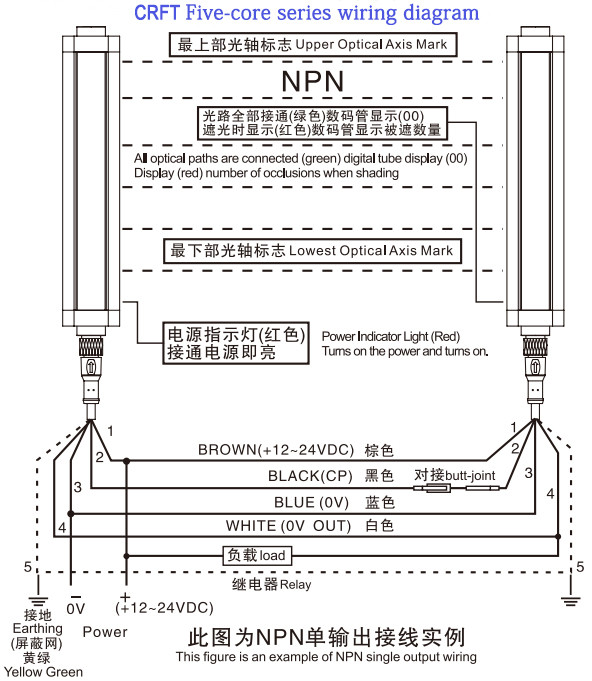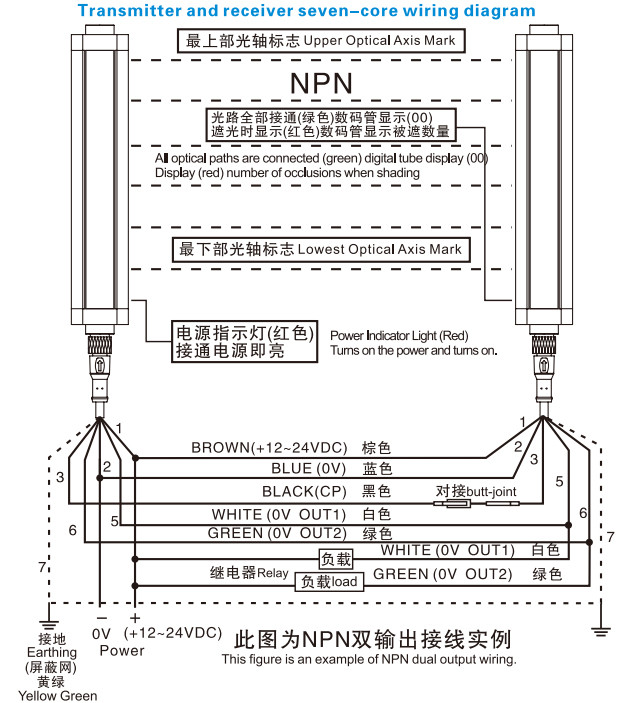 Function and application:

The light curtain safety device has a very wide range of applications. For example, if a contact safety protection door is installed on a stamping equipment that requires continuous feeding and reclaiming, the operator needs to open and close the protection door frequently, which not only increases the workload of the operator, but also And it reduces production efficiency. In this case, using light curtain is the best choice. When the operator is sending and reclaiming materials, as long as any part of the body blocks the light, the machine will enter a safe state without causing injury to the operator. The density of the light beam determines how large the body part can be detected by the safety light curtain sensor.