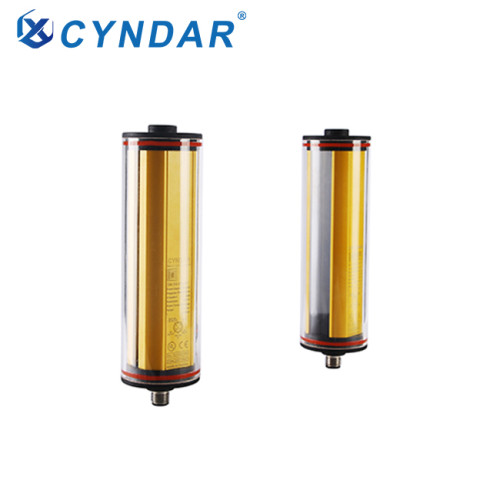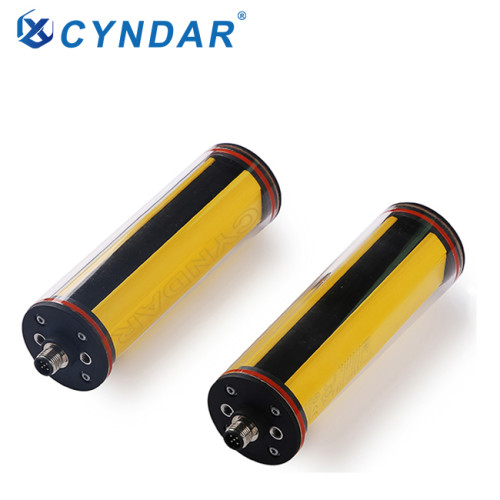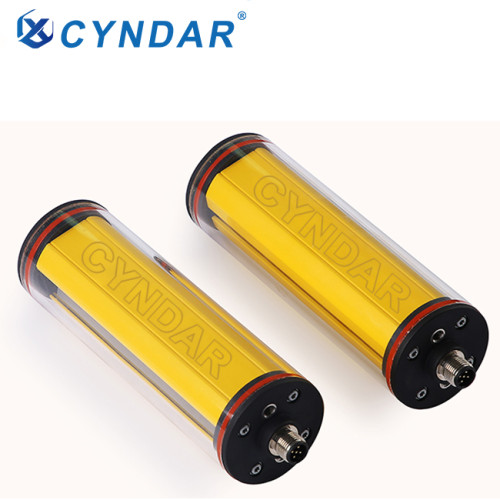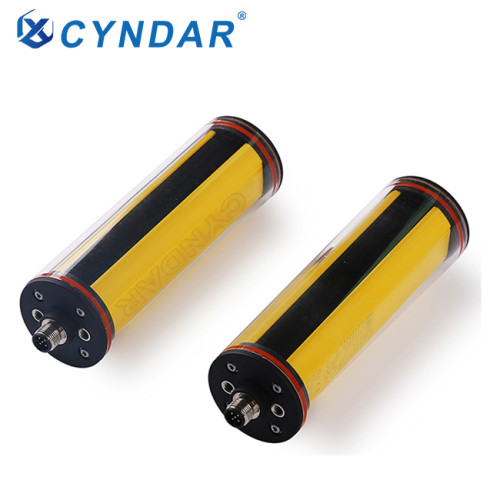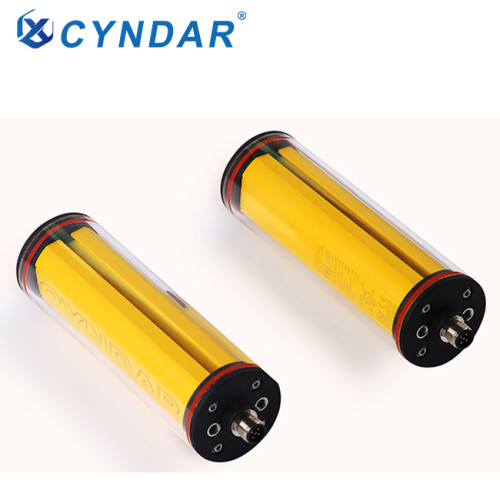 Grating sensor waterproof safety light curtain for industry
Item specifics
Output state

ON (Receiving display green light)
size

36×36×Lmm
Detection distance

30~3000mm, 30~6000mm,
Description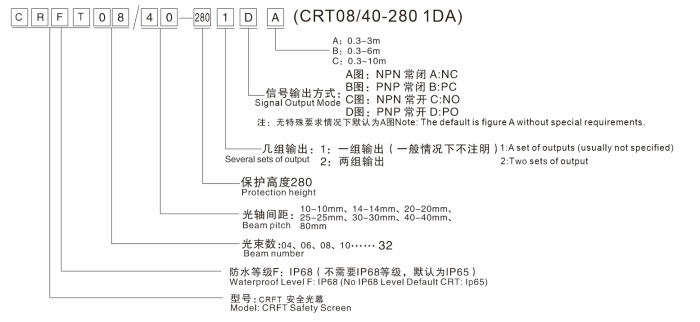 This type of safety light curtain adopts a reinforced waterproof shell, and the protection level reaches IP65. It is suitable for occasions where the use environment is harsh. Prevent water and dust from entering this product, causing dangerous situations such as short circuit and fire.
The waterproof safety curtain sensor can form a high-resolution continuity protection area, covering the entire shell, up to the end of the shell, which can shorten the safety distance required for machine integration.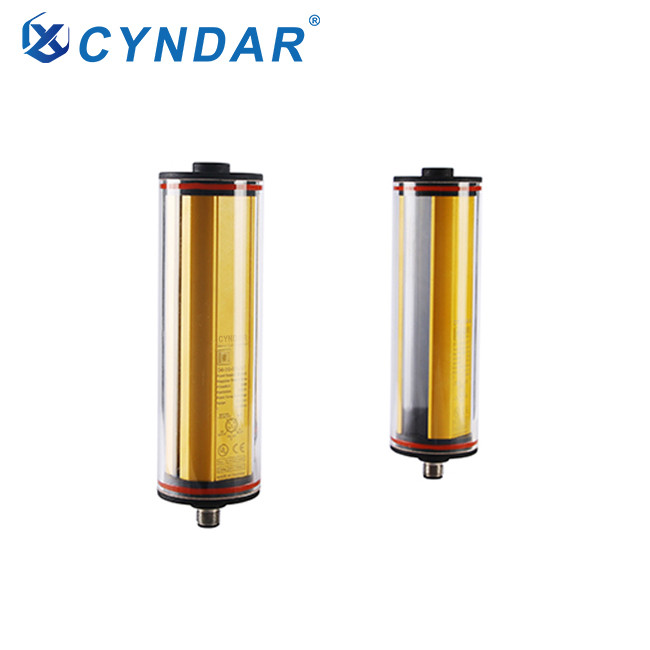 Long-life dual relay output control:
  Safety light curtain controller adopts imported high-reliability double relay control, its electrical life is more than 2 million times, and the relay can be replaced after it reaches the service life;
   Self-protection function:
   After shielding the infrared curtain, the light curtain remains in the disconnected state. Only after pressing the reset button, the light curtain resumes the light state;
  Signal output:
   Grating sensor waterproof safety light curtain for industry The relay output is normally closed when the light is on, and the relay output is normally open when the light is blocked (the factory setting is the default;
Super anti-interference ability:
  Using infrared communication and special optical system, strong anti-interference ability (good anti-interference ability against electromagnetic signal, strobe light, welding arc light and surrounding light source);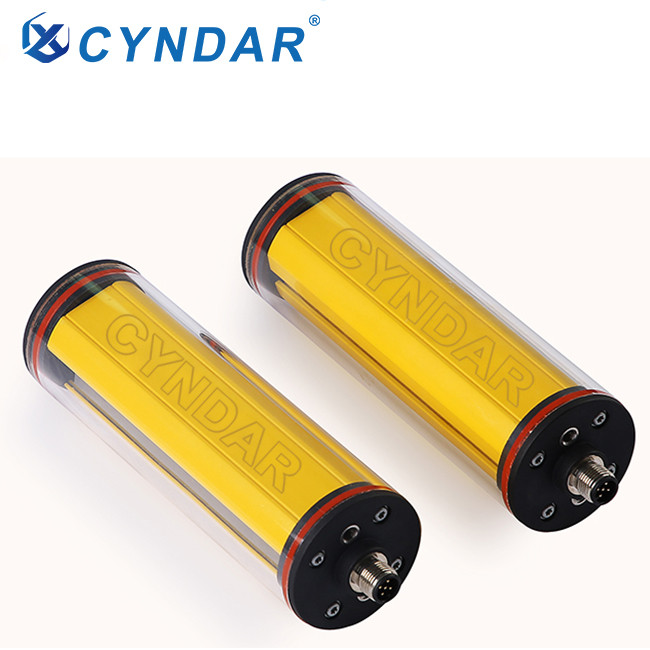 Light curtain form

Opposite

Optical axis distance

10mm

14mm

20mm

25mm

30mm

40mm

Detection accuracy

18mm

22mm

28mm

33mm

38mm

48mm

Number of beams

6、8…32

6、8…32

4、6…32

6、8…32

4、6…32

4、6…32

Protection height

Optical axis spacing × (number of beams-1)

The scope of work

30~3000mm, 30~6000mm,

Dimensions

36×36×Lmm (L is the length of the emitter/receiver)

voltage

DC12/24V AC110-220V (with controller, relay passive output)

Current consumption

≤200mA

Output

NPN/PNP type, sink current 500mA, voltage drop below 1.5V, polarity, short circuit, overload protection

Connection method

Circular aviation socket with special link cable, 4 cores for emitter and 5 cores for receiver

light source

Modulated infrared LED

Shell material

Aluminum alloy, end cover: ABS reinforced nylon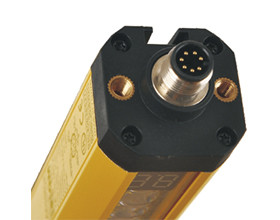 Seven core interface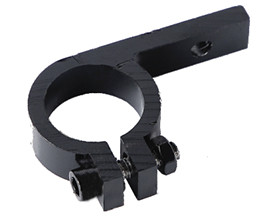 Mounting brackets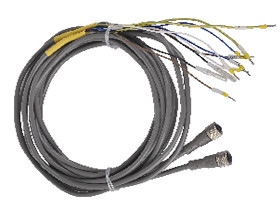 Seven-core data cable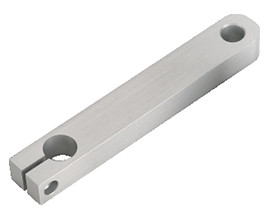 Swivel arm (aluminum alloy)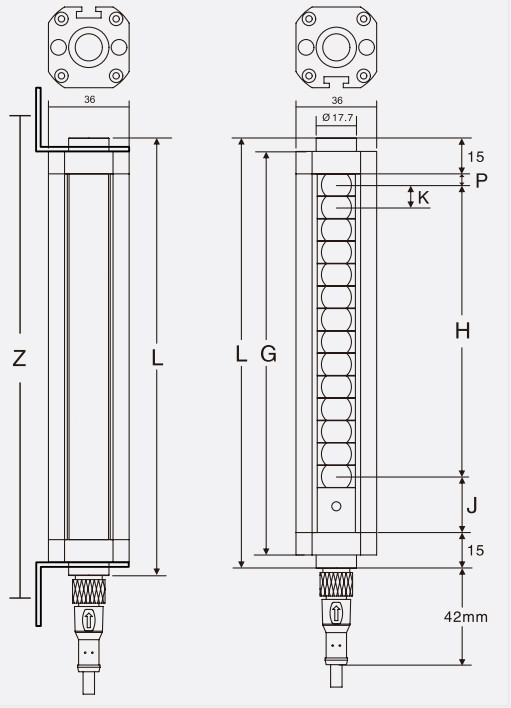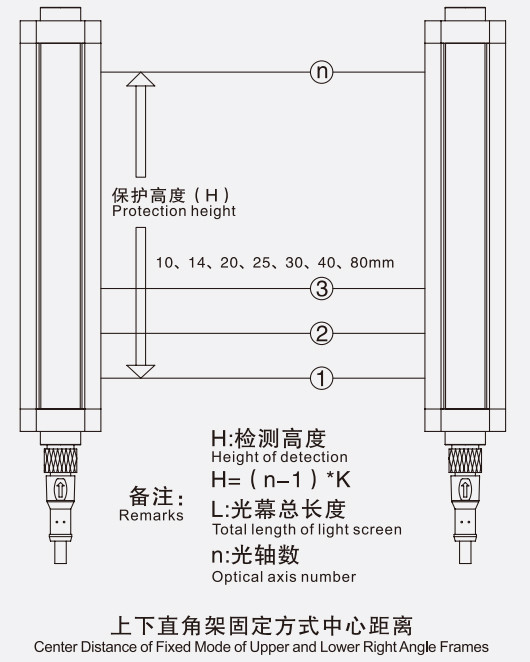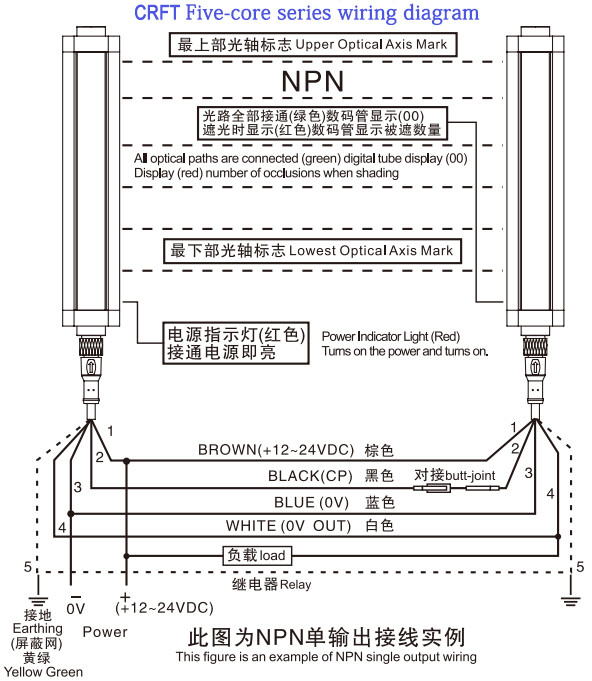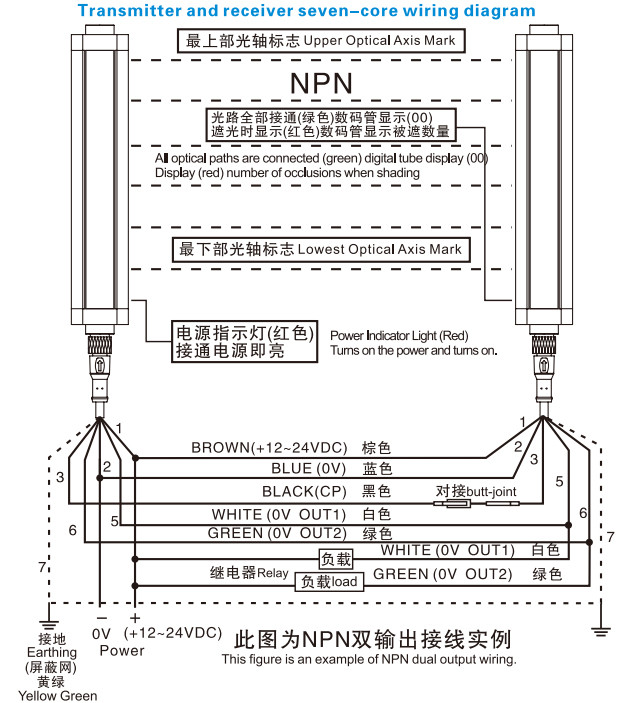 Function and application:

In some factories, such as auto parts manufacturing and bearing factories, there are many oily substances in the factory. The adaptability of the laser curtain sensor should be considered. If it cannot adapt to this environment, it must not be used. The installation location should also be considered well and try to be clean. The location! CYNDAR is waterproof to IP65.