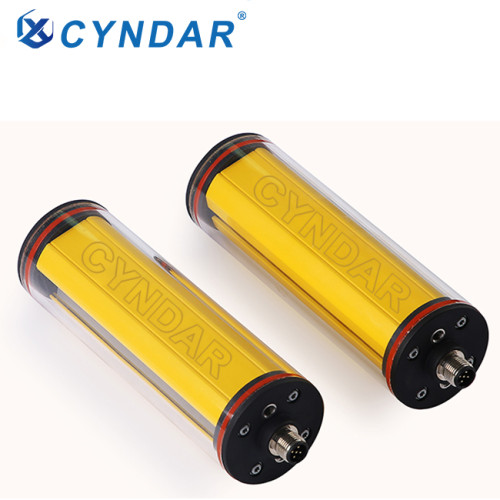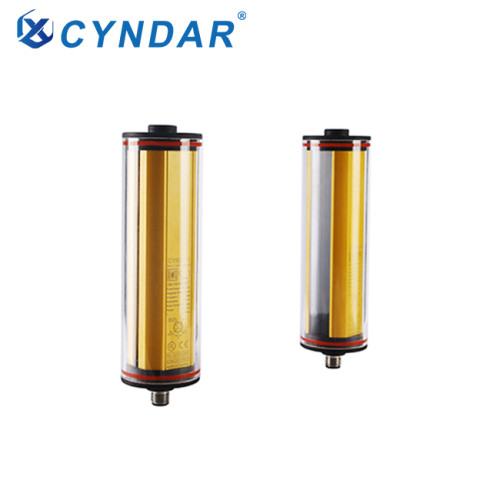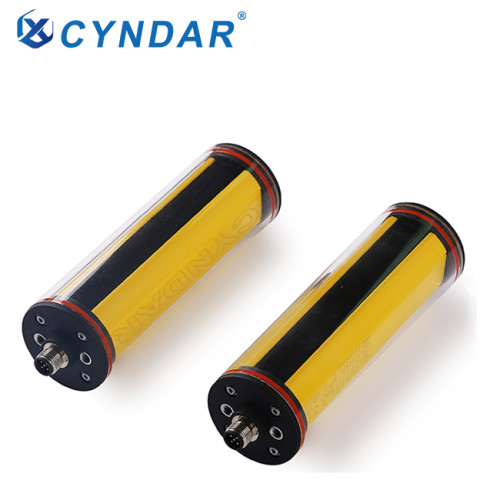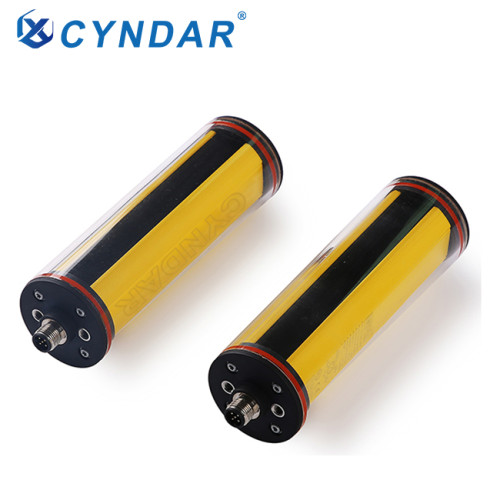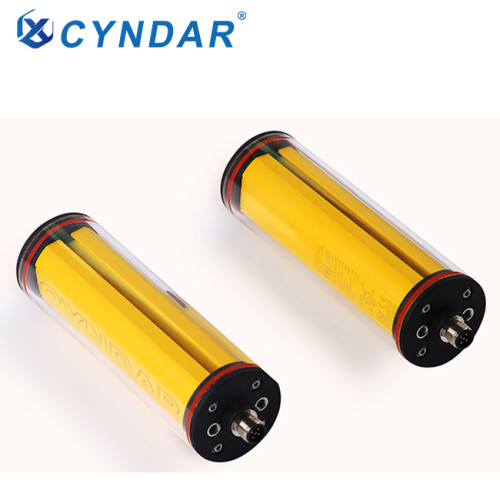 Industrial Safety Photocell Reflective Human Body Protection Light Curtain Sensor
Item specifics
Output state

ON (Receiving display green light)
size

36×36×Lmm
Detection distance

30~3000mm, 30~6000mm,
Description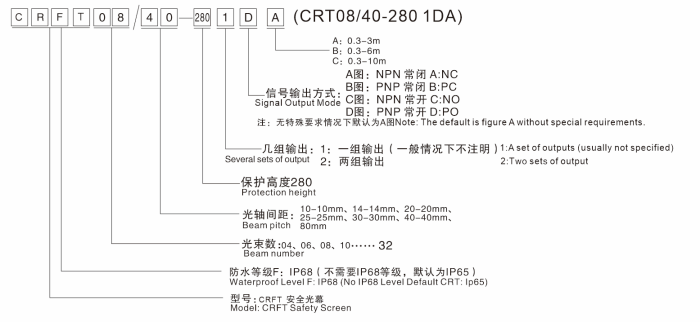 1. Self-inspection: Implement self-inspection within 2 seconds of power-on to ensure that there is no malfunction;
2. Using CPU self-check technology, with self-check function, when the ir light curtain has a problem, ensure that no wrong signal is sent to the controlled equipment (equivalent to disconnected state); it can be directly connected to the PLC for control, also Can add independent intermediate relay to control;
3. Using optical communication and professional optical system design, it has good anti-interference ability against external light such as welding arc light and flashing light;
4. There are 3 signal output methods: NPN, PNP, and relay (two groups can be output at the same time);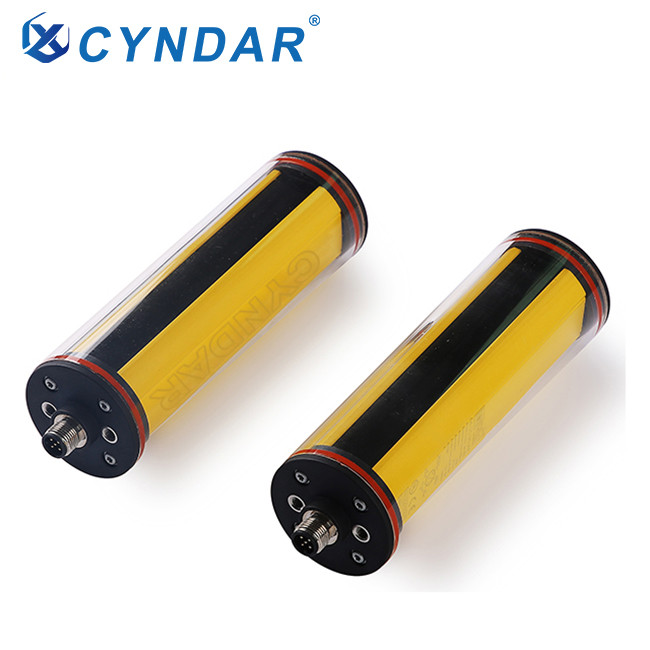 1. More responsive
  The reaction time of all safety light curtains is within 10ms;
2. Dead zone filtering function
   When the object slowly passes the light curtain, the light curtain always outputs a stable disconnect signal, so as not to cause the machine to start by mistake, making the production safer and more reliable;
3. Circuit self-test
   Within 2 seconds of turning on the power, self-test is implemented to ensure that there is no fault. In addition, during normal work, it also conducts real-time self-test;
4. Power-on delay function
   3 seconds after power-on, the light curtain safety device can make the equipment work normally, which can give the operator and equipment a buffer time and improve the safety of the equipment and personnel.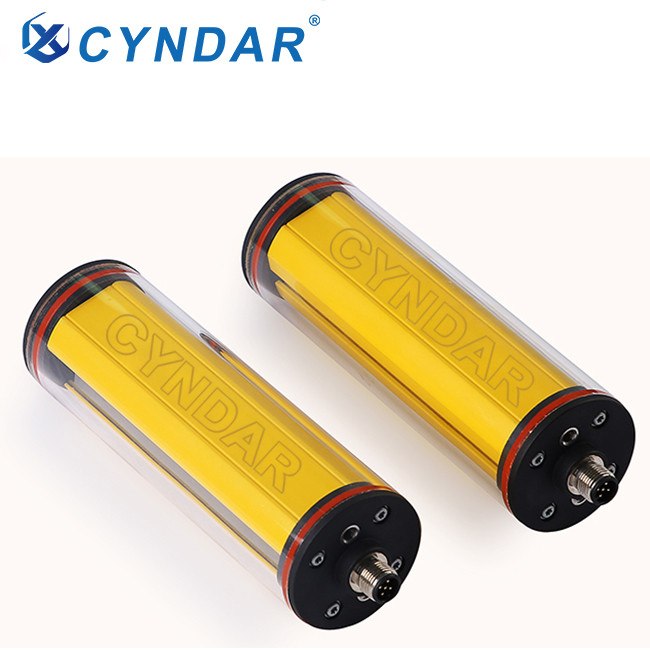 Light curtain form

Opposite

Optical axis spacing

10mm

14mm

20mm

25mm

30mm

40mm

Detection accuracy

18mm

22mm

28mm

33mm

38mm

48mm

Number of beams

6、8…32

6、8…32

4、6…32

6、8…32

4、6…32

4、6…32

Protection height

Optical axis spacing × (number of beams-1)

Detection distance

30~3000mm, 30~6000mm,

Dimensions

36×36×Lmm (L is the length of the emitter/receiver)

voltage

DC12/24V AC110-220V (with controller, relay passive output)

Current consumption

≤200mA

Output

NPN/PNP type, sink current 500mA, voltage drop below 1.5V, polarity, short circuit, overload protection

Connection method

Circular aviation socket with special link cable, 4 cores for emitter and 5 cores for receiver

Output state

ON (Receiving display green light)

Indicator light

Emitter: power indicator (red); receiver: output indicator light (green) shading (red)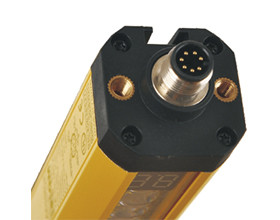 Seven core interface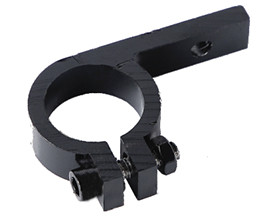 Mounting brackets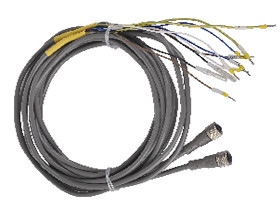 Seven-core data cable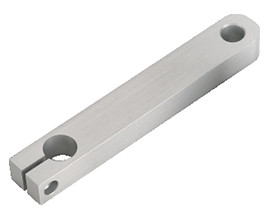 Swivel arm (aluminum alloy)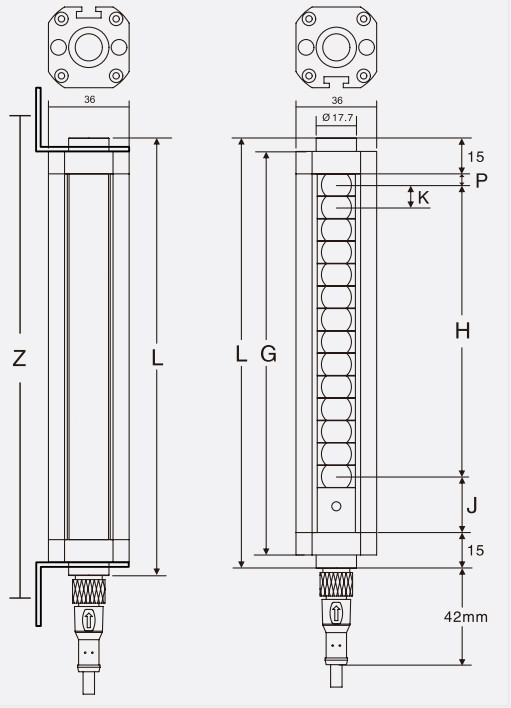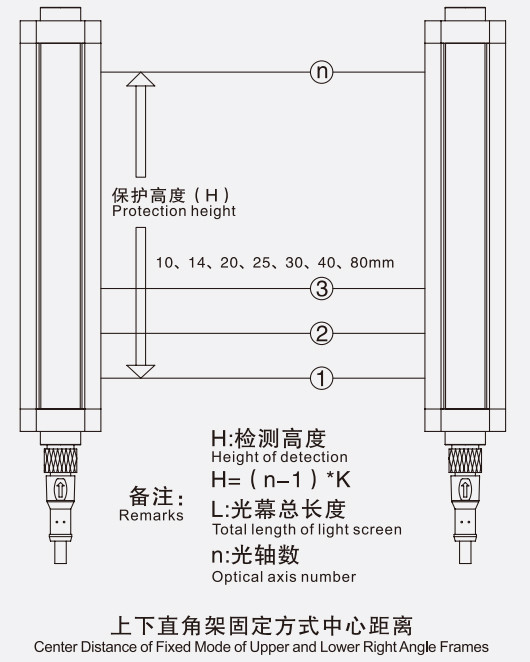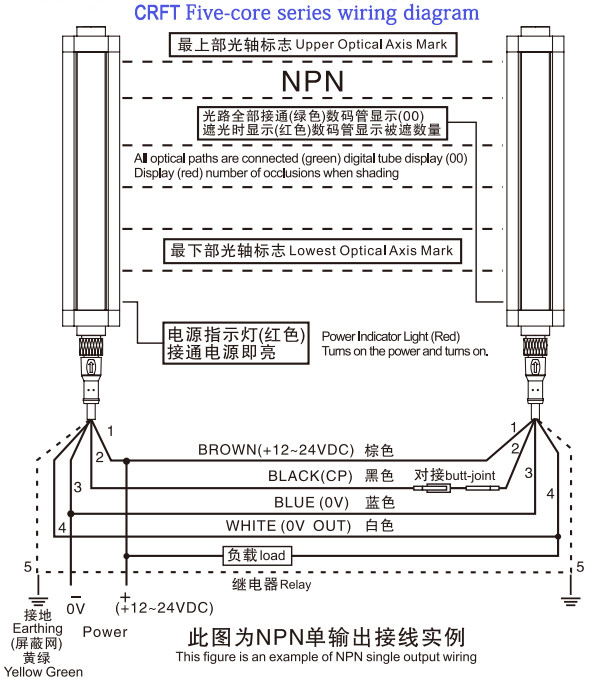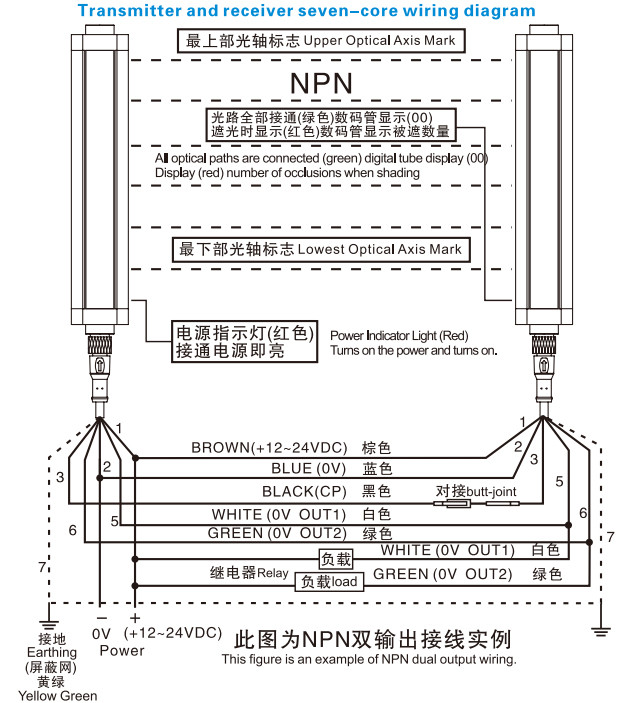 Function and application:

Of course, the environment of each plant is different. For example, the plant for making beverages is relatively humid. If you want to buy a safety light curtain sensor for such a plant, you must consider the waterproof performance of the product.
Industrial Safety Photocell Reflective Human Body Protection Light Curtain Sensor is a very good choice