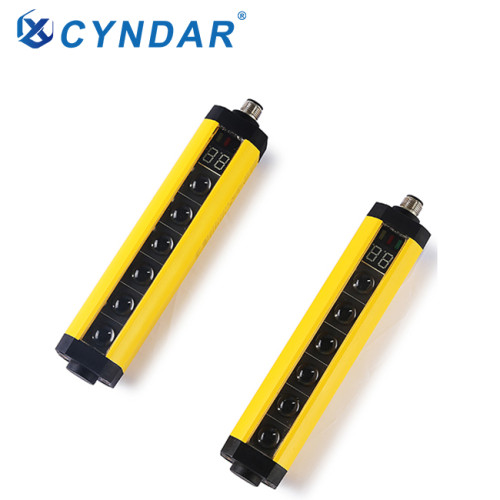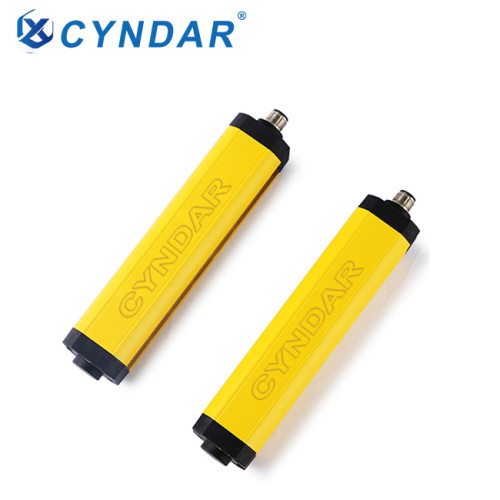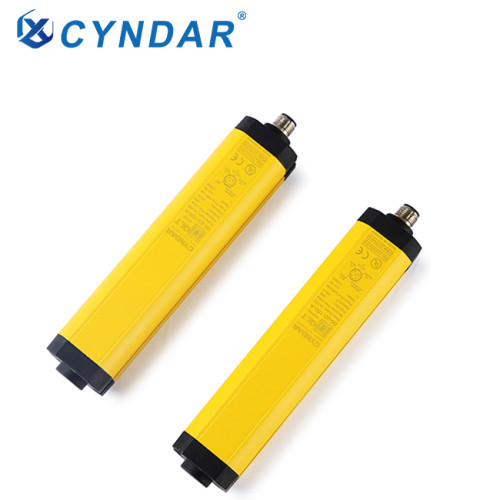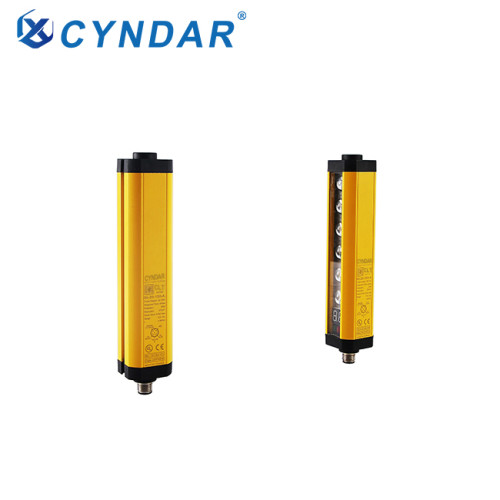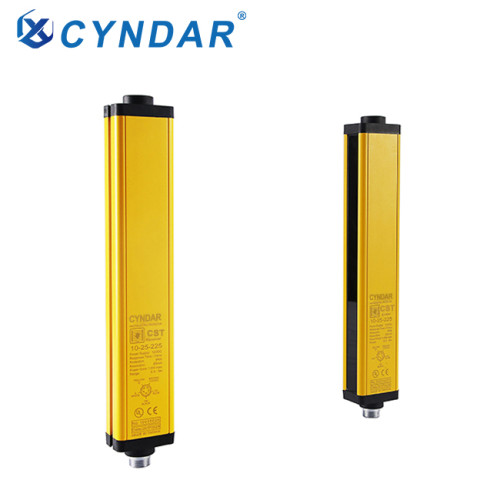 Safety light curtain sensor, safety light curtain sensor used to determine the position
Item specifics
examination range

30~3000mm, 30~6000mm
Light curtain type

Straight beam
voltage

DC 24V
Description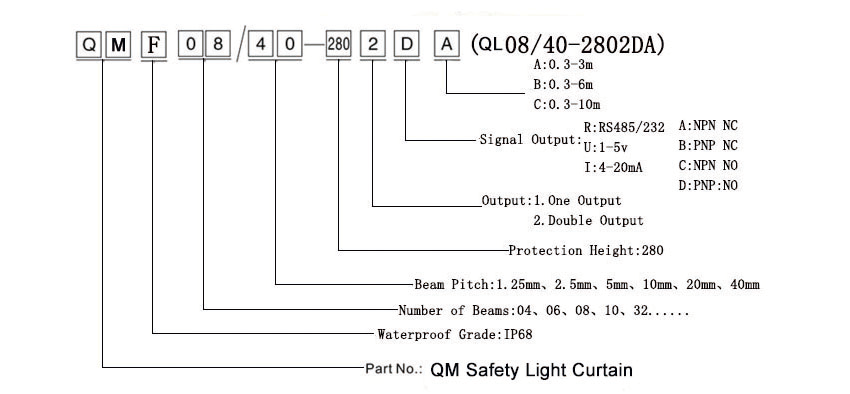 A light curtain safety device is an electronic device that senses changes in the light intensity it receives, including an optical system, amplifier and light curtain safety switch output device. All photoelectric sensors use modulated light to eliminate the possible influence of the surrounding light source. When working, the photoelectric sensor emits light. When the detected object passes by, depending on the detection mode, the object either absorbs light or reflects light to the safety light curtain sensor. The light receiver causes the intensity of the light received by the light receiver to change, and the change value triggers the switch signal output to realize the detection function.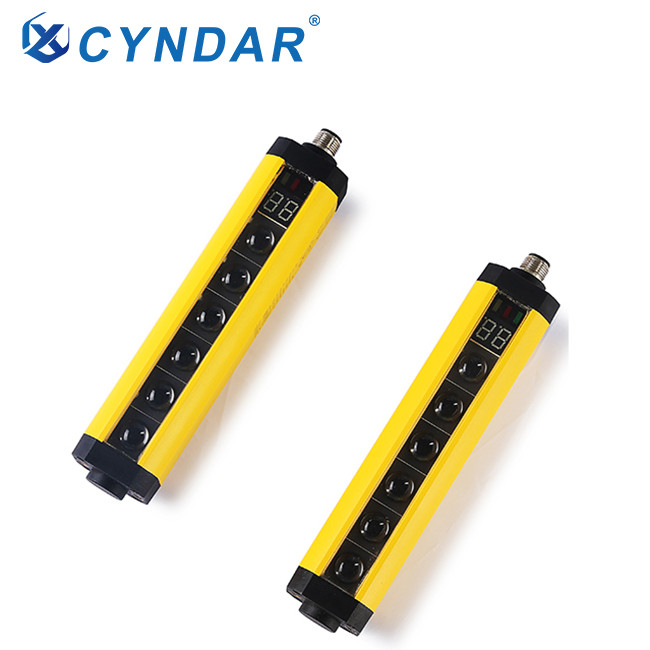 What is the control principle of the safety light curtain sensor?

1) Working principle: A transmitter and a receiver, infrared, when blocking any beam, it will give a signal to stop the device, thus playing a role of safety protection.
2) The safety light curtain can reduce the occurrence of accidents in terms of intrinsic safety, which is beneficial to the company itself, the operating workers and the society.
3) The density of the light beam determines how large the body part can be detected through the light curtain.
4) Safety light curtain sensor, safety light curtain sensor used to determine the position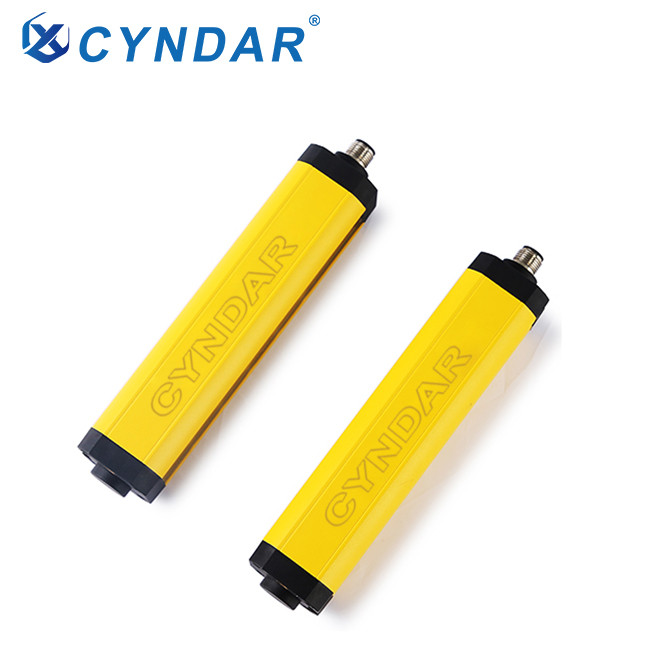 | | |
| --- | --- |
| Protection height | Optical axis distance* (number of beams-1) |
| examination range | 30~3000mm, 30~6000mm |
| Light curtain type | Straight beam |
| physical dimension | 36×36mm×Jmm (J is the length of the transmitter/receiver) |
| Reaction time | ≤15ms |
| Protection level | IP65 |
| voltage | DC 24V |
| Current consumption | ≤200mA |
| connection | Round air outlet, with dedicated connection cable, transmitter 4-core transmitter 4-core receiver 7/5-core transmitter |
| Indicator light | Transmitter: power indicator is red, receiver: output indicator is green, blocking: indicator light is red |
| Ambient light | Natural light: 3000Lx receiving surface; Sunlight: 10000Lx receiving surface |
| power supply | DC12/24V |
| Output state | After power on, all optical axes are turned on (displayed in green), and the digital tube displays "00" |
| Output | NPN \ PNP, input current 500mA, voltage drop: less than 1.5V, reverse polarity, short circuit, overload protection |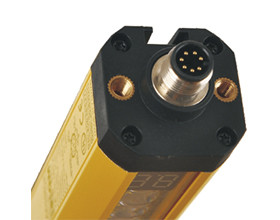 Seven core interface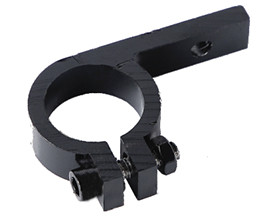 Mounting brackets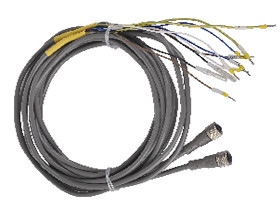 Seven-core data cable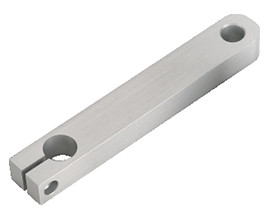 Swivel arm (aluminum alloy)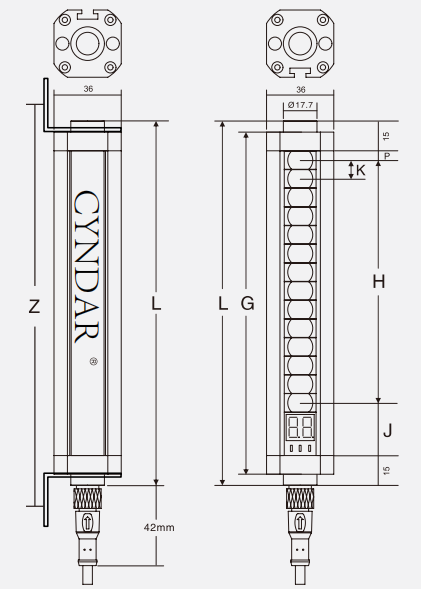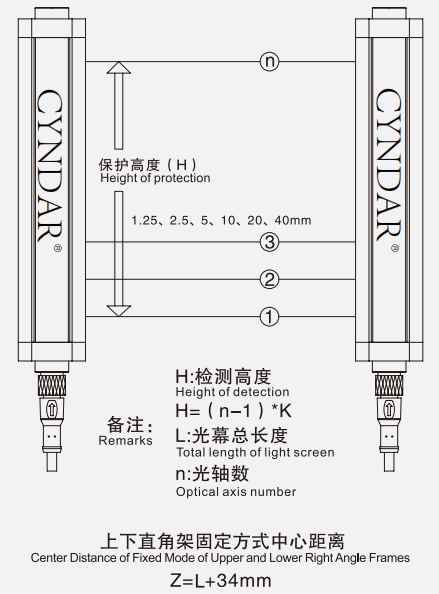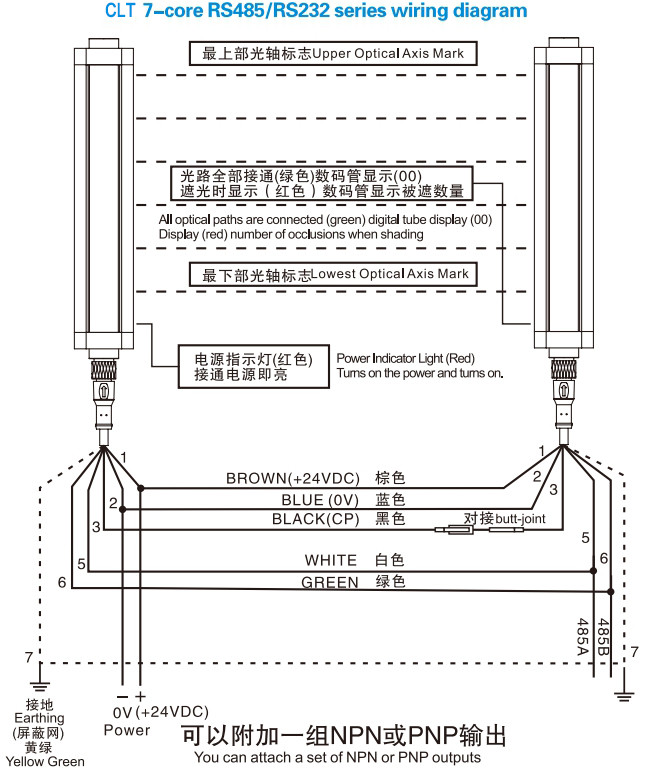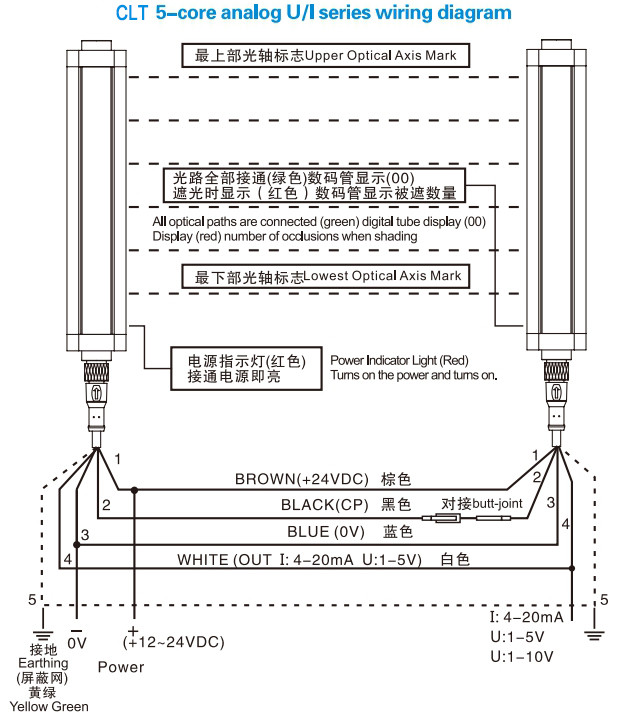 1) Tire classification inspection: Two sets of infrared light curtains are used to measure the inner and outer diameters of the tires and send them to the background, and the tires are sent to the corresponding conveyor belt according to the specification standards;
2) Hole detection: detect the size of the punched holes on the high-speed running strip, the number of holes, the lack of holes, and judge whether the holes are qualified. Track the location of the hole;
3) Spraying control: The contour information of the target object is obtained through infrared light scanning and sent to the automatic spraying equipment to control the position of spraying.
4) Dimension measurement: use three sets of light curtains to measure the height, length and height of the object respectively, and send the data to the background program to calculate the volume of the object, which is mainly used in express and logistics sorting industries;