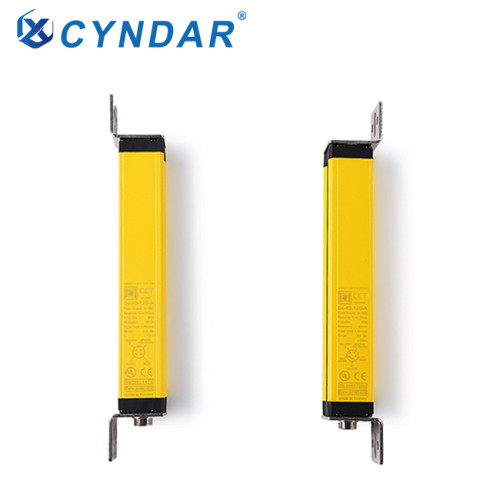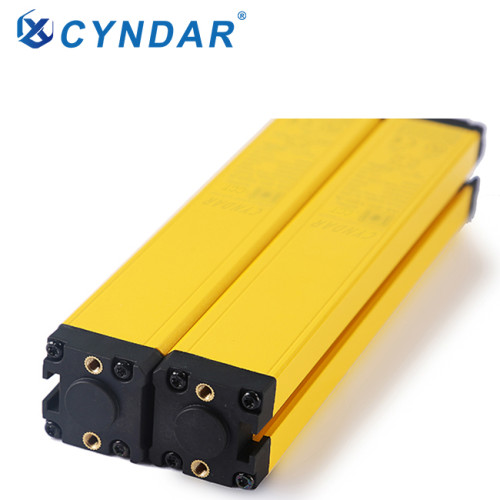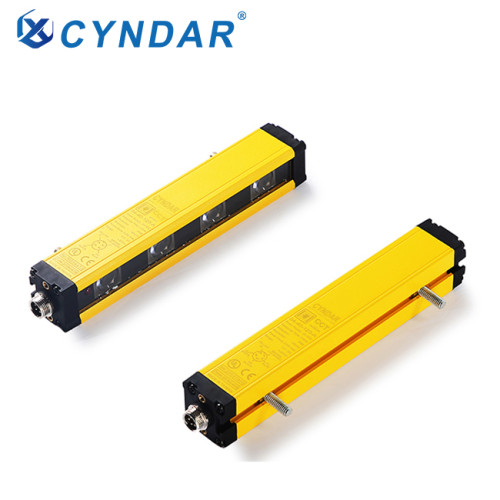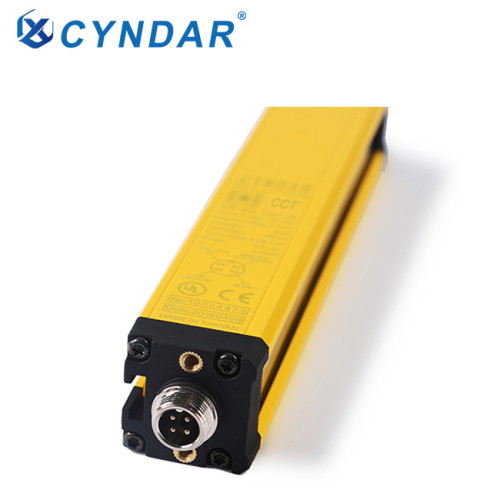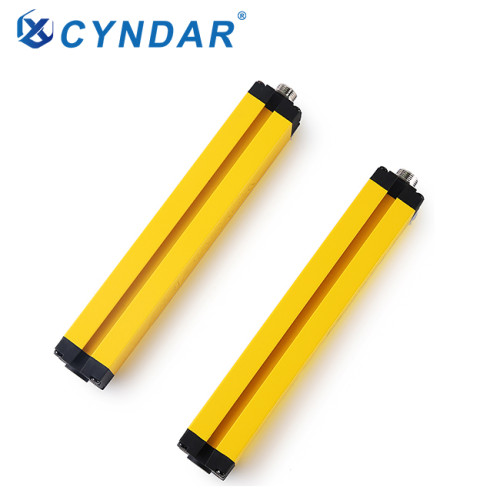 High precise Safety Infrared Light Curtain sensor for Industry Manipulator Machine
Item specifics
Dimensions

35×51×Lmm
Current consumption

≤200mA
Detection distance

30~3000mm, 30~6000mm, 30~30000mm
Description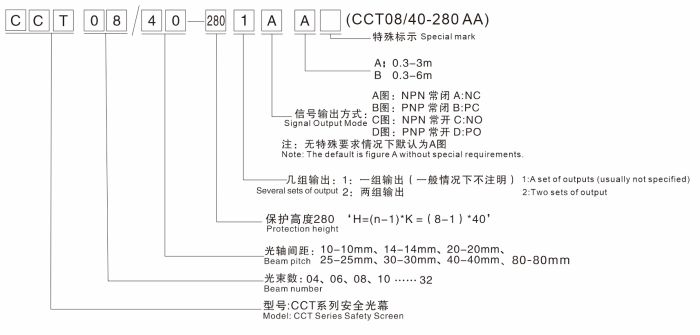 The working principle of the safety light barrier is: the light emitted by the safety light curtain transmitter directly hits the receiver to form a protective light curtain. When the light curtain is blocked, the receiver generates a shading signal, which is transmitted to the controller through the signal cable, safety light curtain The controller processes this model, generates a control output signal, controls the brake control loop of the machine tool or the alarm device of other equipment, and realizes the machine stop operation or safety alarm.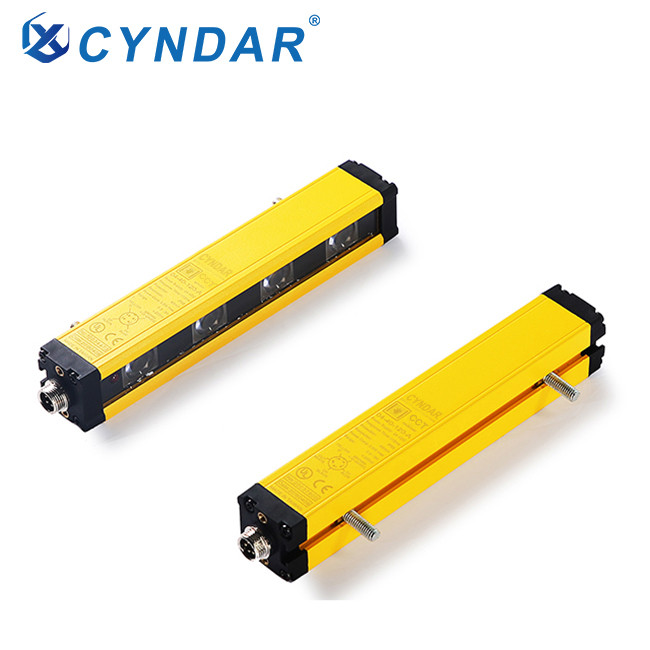 How to select the safety light curtain?

1) Finger protection, palm protection, arm protection, body protection
2) Finger protection can be selected when the distance to the hazard source is relatively close, and there is a certain distance from the hazard source/equipment stop time has margin. According to the actual situation, choose the most economical palm and arm protection and human body protection.
3) Light curtain safety device protection height: for the punch press, the protection height should not be less than: machine slide stroke + adjustment amount.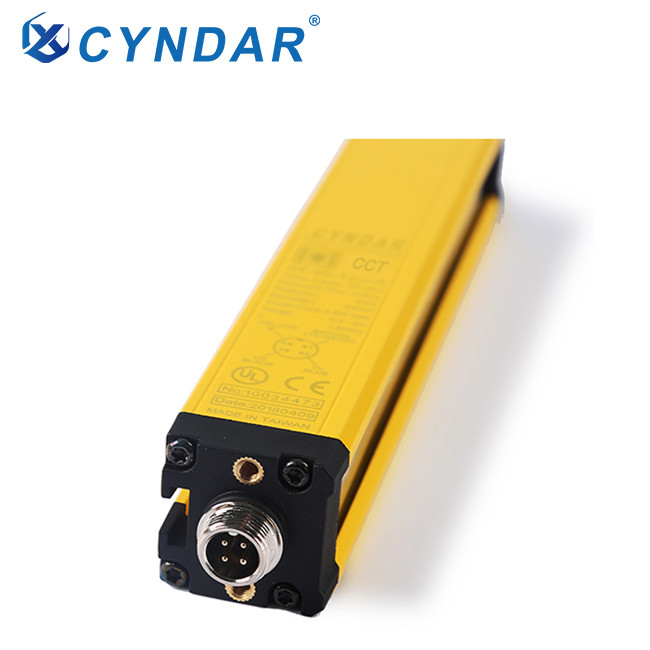 Light curtain form

Opposite

Optical axis spacing

10mm

14mm

20mm

25mm

30mm

40mm

Detection accuracy

18mm

22mm

28mm

33mm

38mm

48mm

Number of beams

6、8…32

6、8…32

4、6…32

6、8…32

4、6…32

4、6…32

Protection height

Optical axis spacing × (number of beams-1)

Detection distance

30~3000mm, 30~6000mm, 30~30000mm

Dimensions

35×51×Lmm (L is the length of the emitter/receiver)

voltage

DC12/24V AC110-220V (with controller, relay passive output)

Current consumption

≤200mA

Output

NPN/PNP type, sink current 500mA, voltage drop below 1.5V, polarity, short circuit, overload protection

Connection method

Circular aviation socket with special link cable, 5 cores for emitter and 5 cores for receiver

Resistant to ambient light

Incandescent light: 3000Lx of light-receiving surface; Sunlight: 10000Lx of light-receiving surface

Ambient temperature

When working: -10~+40℃ (but not freezing), when storing: -25~+55℃

environment humidity

When working: 35~85%RH, when storing: 35~95%RH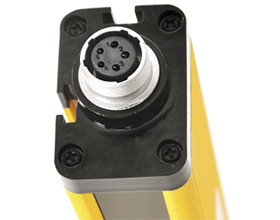 Five core interface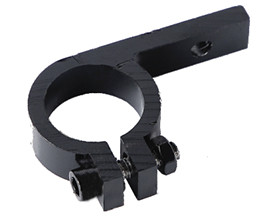 Mounting brackets

Data line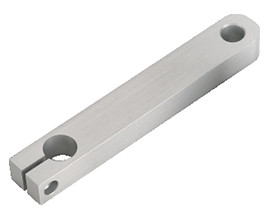 Swivel arm (aluminum alloy)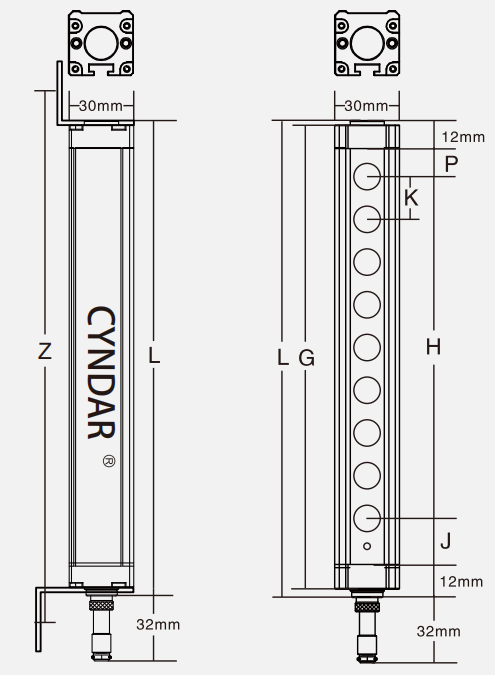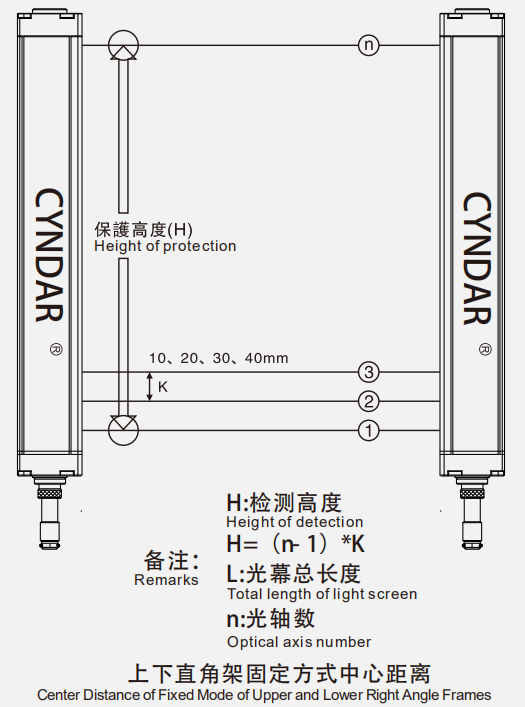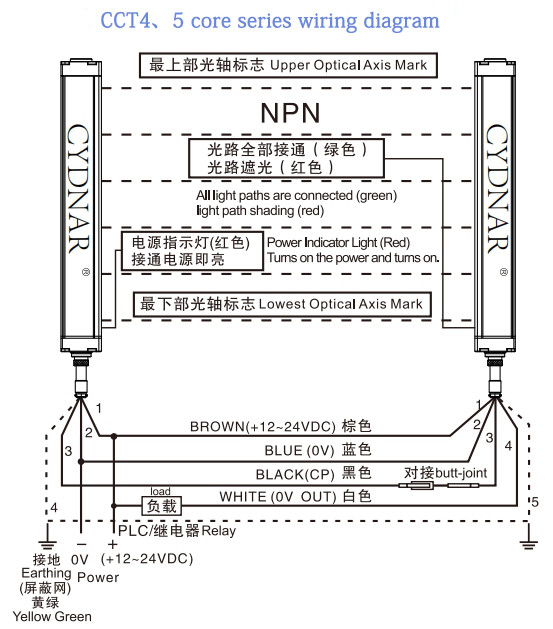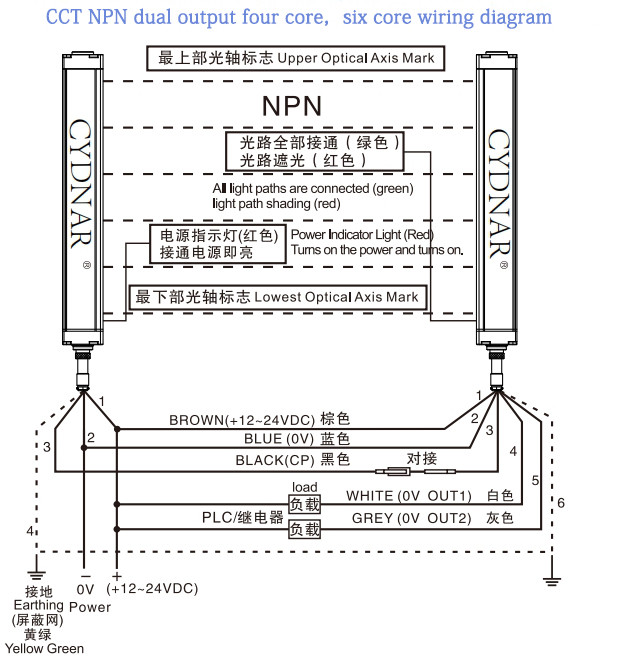 Which industries are safety light barrier sensors often used in
High precise Safety Infrared Light Curtain sensor for Industry Manipulator Machine. In the industrial industry, people often come into contact with large machines. Therefore, photoelectric sensors are also needed to convert between large and small machines. Therefore, laser light barriers are used in this industry. The frequency is also relatively high. Their performance requirements for laser light curtains mainly focus on stability so that they can be used well. Now more and more industrial consumers choose to use photoelectric sensor products because of their durability and high quality.