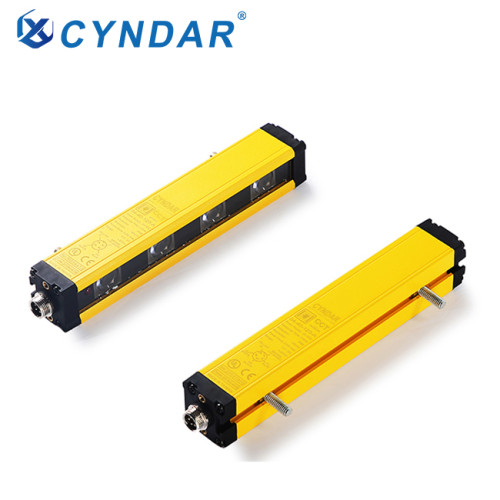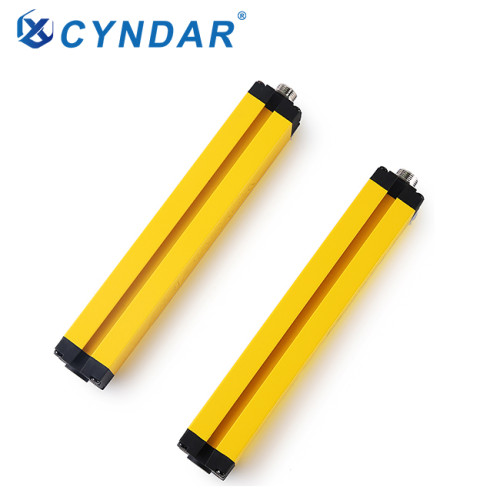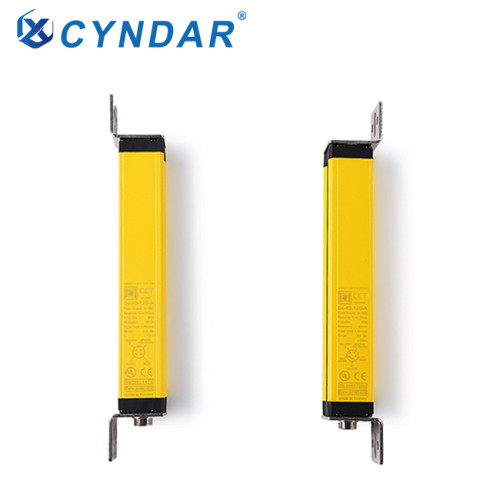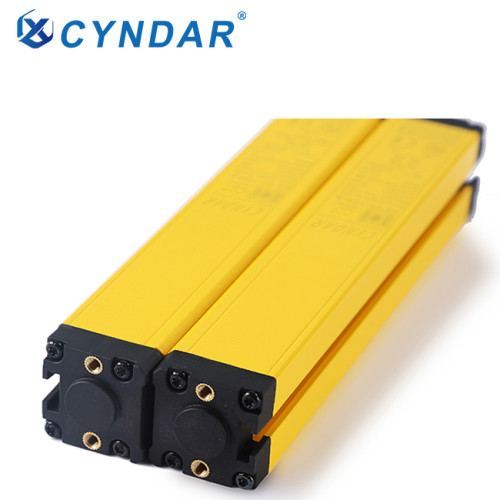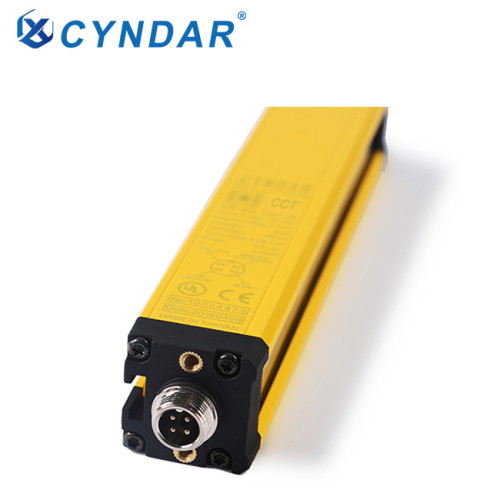 light curtain safety device protects hand safety muting sensor
Item specifics
Number of beams

6、8…32-4、6…32
Dimensions

35×51×Lmm
Light curtain form

Opposite
Description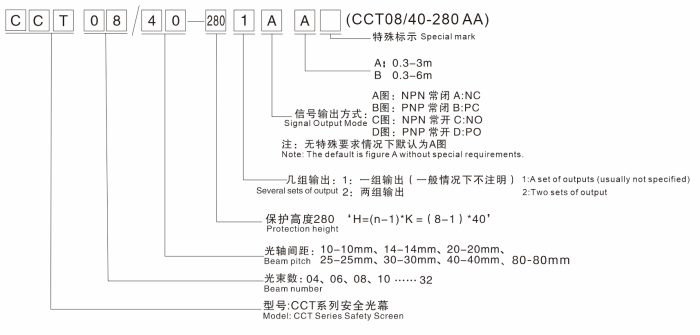 1. Used in conjunction with the safety light curtain controller, it can reliably protect the safety of people and objects.
2. Strong anti-light interference ability-dual relay output, with anti-electromagnetic interference circuit inside, strong anti-interference ability.
3. Double protection macroneng-when the switch is switched to the protection position, the light curtain works normally, and when it is switched to the non-protection state, the machine immediately stops to prevent accidents of employees and achieves the function of double protection.
4. Self-checking function-real-time monitoring of its own state, can monitor the controller, whether the safety curtain sensor is normal, and can be connected to 220V AC.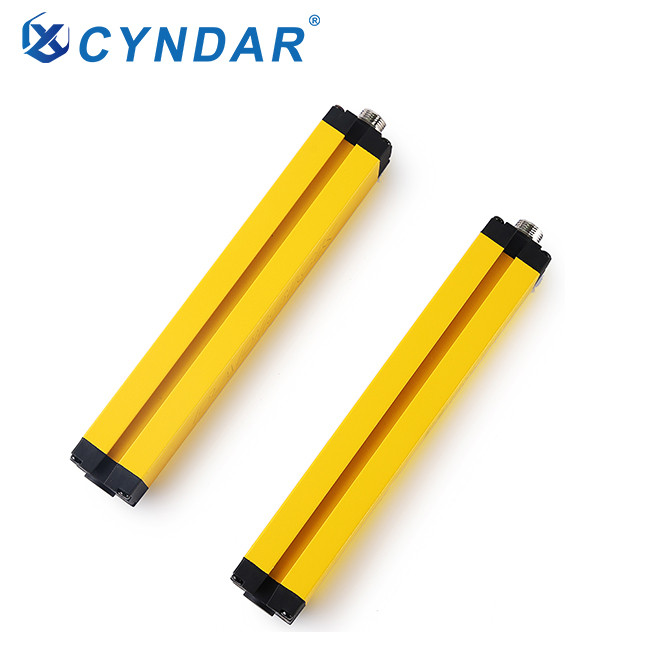 Why is safety light curtain safe?

The laser curtain sensor has the following advantages:
(1) The infrared receiver is used to avoid the interference of visible light,
(2) The multiple blind angle range of the received control point is controlled to a small size,
(3) Fast calculation speed and high sensitivity,
(4) The production of electronic components has good shock resistance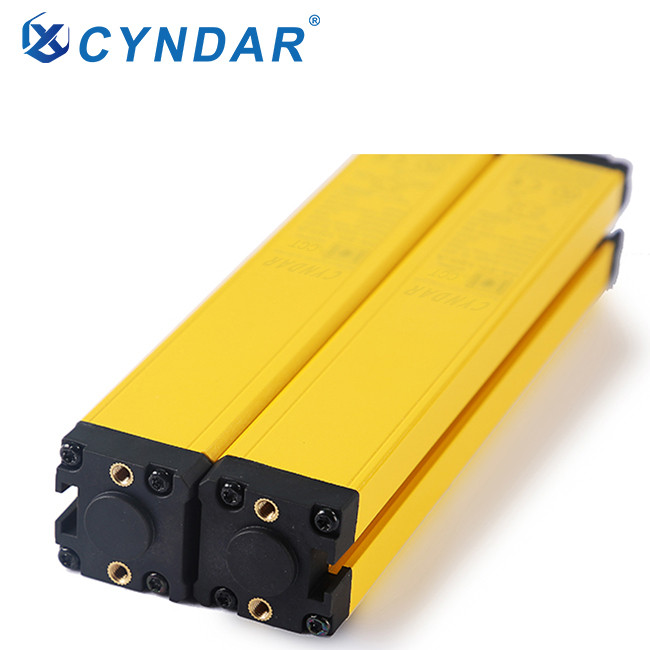 Light curtain form

Opposite

Optical axis distance

10mm

14mm

20mm

25mm

30mm

40mm

Detection accuracy

18mm

22mm

28mm

33mm

38mm

48mm

Number of beams

6、8…32

6、8…32

4、6…32

6、8…32

4、6…32

4、6…32

Protection height

Optical axis spacing × (number of beams-1)

The scope of work

30~3000mm, 30~6000mm, 30~30000mm

Dimensions

35×51×Lmm (L is the length of the emitter/receiver)

voltage

DC12/24V AC110-220V (with controller, relay passive output)

Current consumption

≤200mA

Output

NPN/PNP type, sink current 500mA, voltage drop below 1.5V, polarity, short circuit, overload protection

Connection method

Circular aviation socket with special link cable, 5 cores for emitter and 5 cores for receiver

light source

Modulated infrared LED

Shell material

Aluminum alloy, end cover: ABS reinforced nylon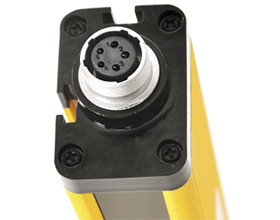 Five core interface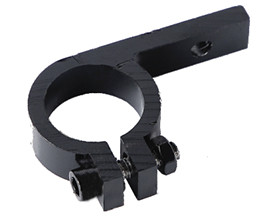 Mounting brackets

Data line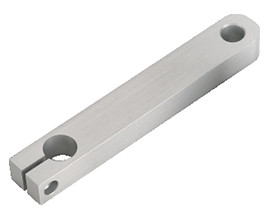 Swivel arm (aluminum alloy)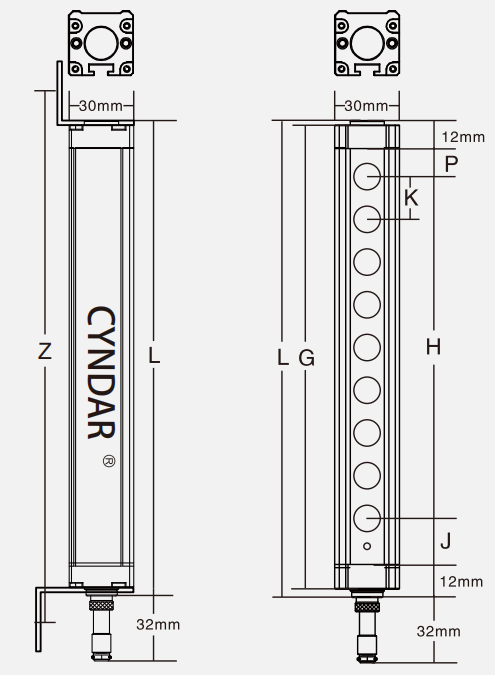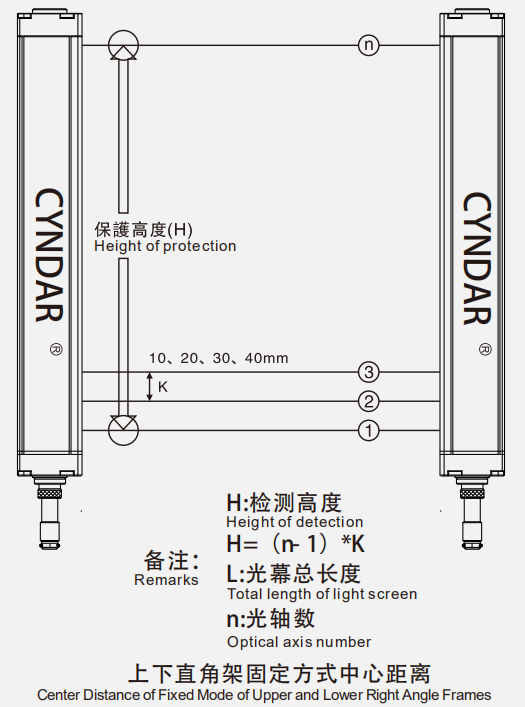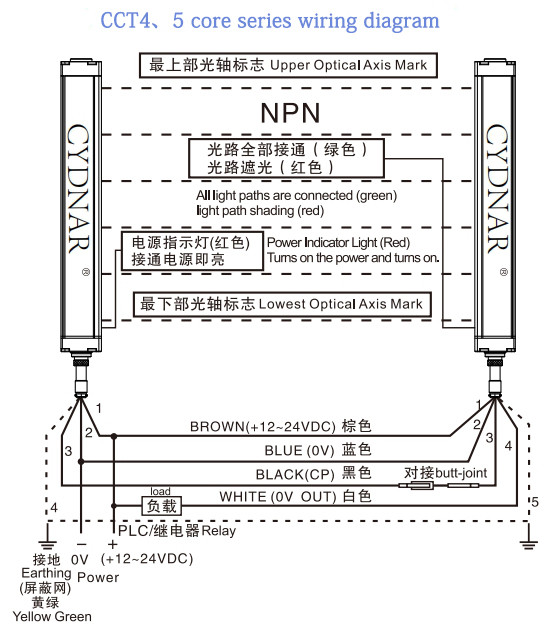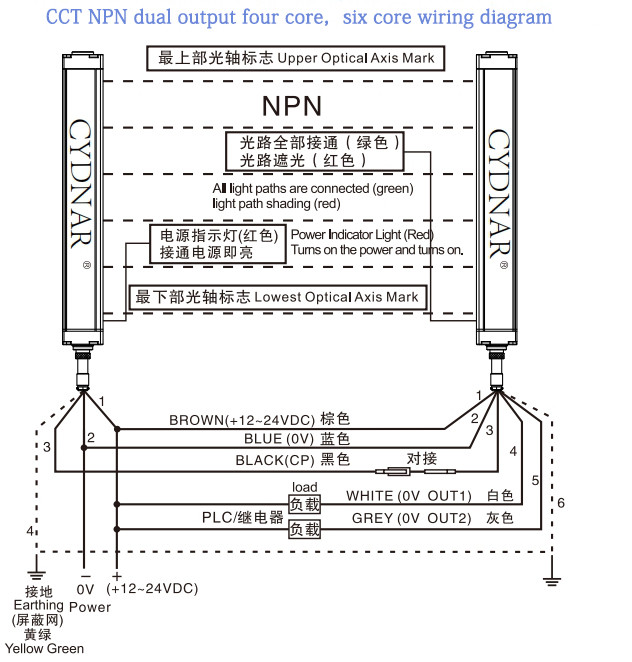 Electronic testing equipment, non-standard automation equipment, food slicing, slaughter machinery and other fields of safety testing. Generally, the optical axis spacing of 10mm is mainly used to protect human fingers. If the working area is very close to the source of danger, it is recommended to choose a safety light curtain with relatively dense detection accuracy, which will make the light curtain safety device light curtain safety The security effect of the device is better.
light curtain safety device protects hand safety muting sensor