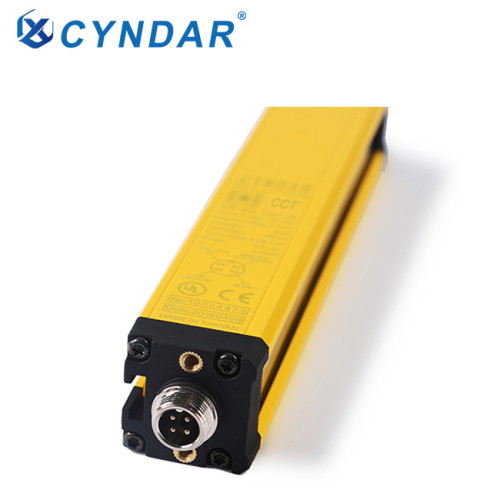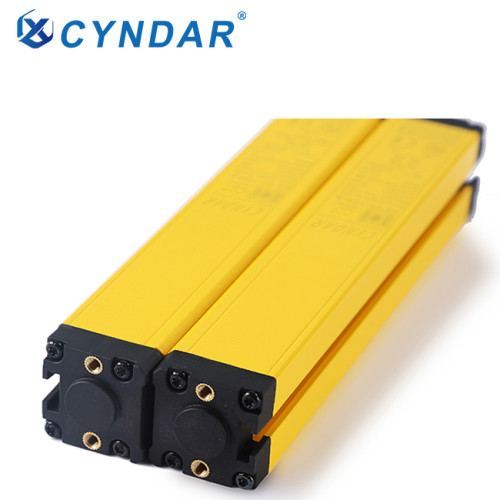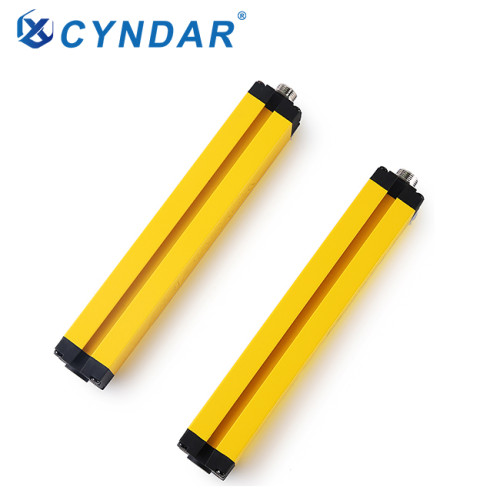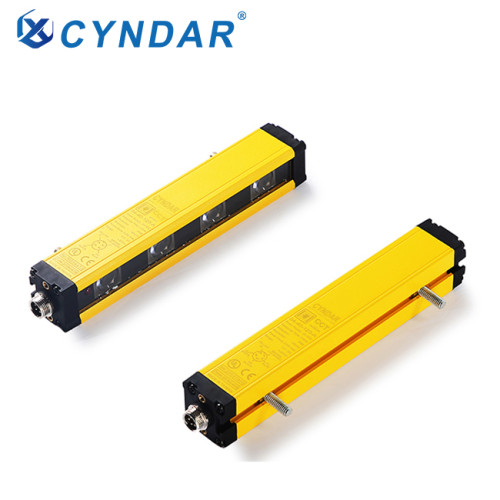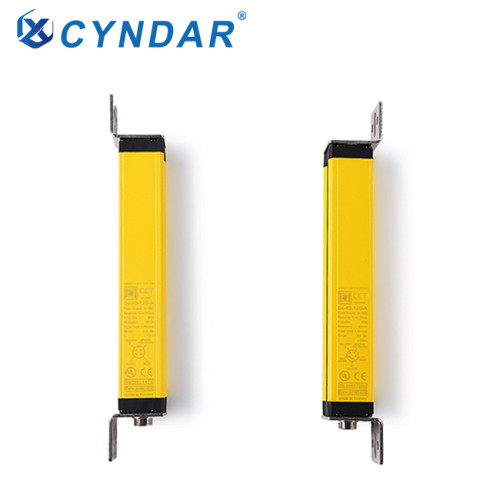 Safety light curtain sensor for machine protection bending machine
Item specifics
Optical axis spacing

10-40MM
Detection accuracy

18-47MM
Light curtain form

Opposite
Description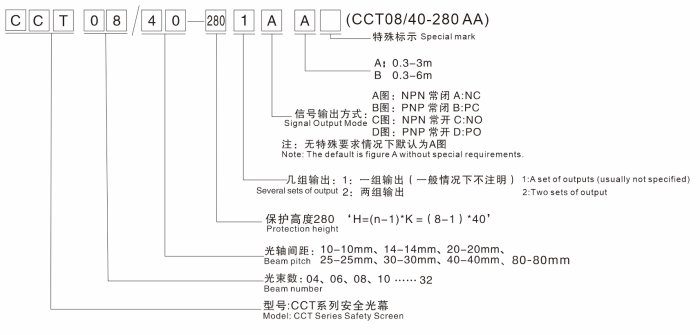 Fault self-check: ir light curtain adopts original imported components. Using dual-loop output signals, it can automatically detect possible faults in the circuit and output alarm signals. According to this principle, the safety light curtain will not send out control output signals that cause safety hazards when the synchronization signal error, infrared light emission drive circuit failure, poor cable contact, abnormal power supply voltage, CPU error and other faults occur, so as to ensure protection The safety of the object. Therefore, the design principle of smart scan safety light curtain gives the fault self-check function;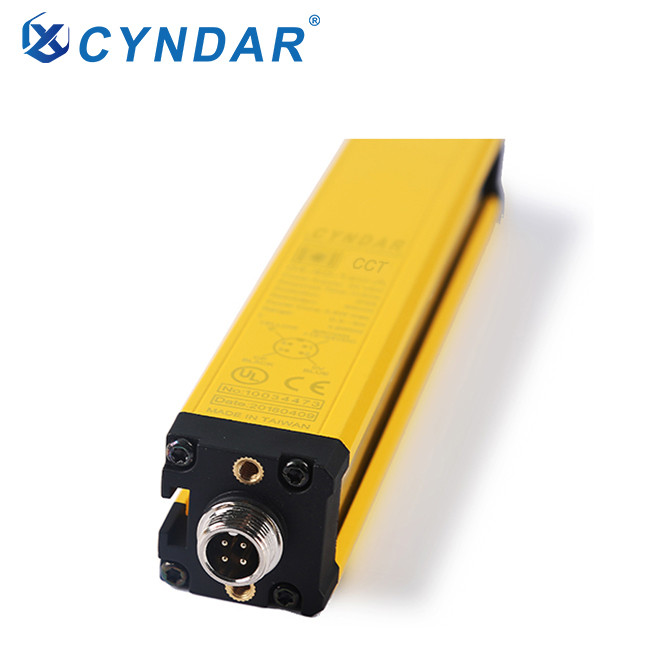 When choosing infrared light curtain, the following characteristics are generally considered:

1. Determination of the height of the protected area. The height of the protected area refers to the effective protected area.
2. The protection height of the machine tool should not be less than: the stroke of the machine tool slide + the adjustment amount. For other machinery or dangerous areas, choose the light curtain safety device of the corresponding specification according to the height of the area to be protected.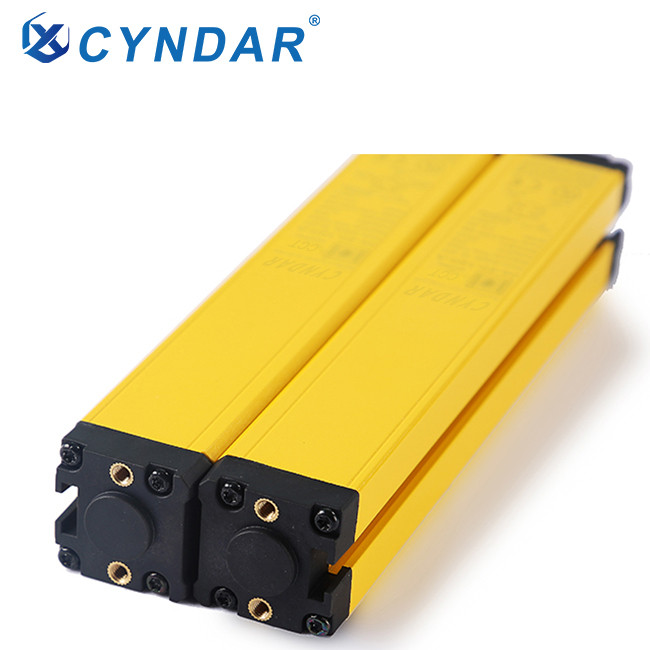 Light curtain form

Opposite

Optical axis spacing

10mm

14mm

20mm

25mm

30mm

40mm

Detection accuracy

18mm

22mm

28mm

33mm

38mm

48mm

Number of beams

6、8…32

6、8…32

4、6…32

6、8…32

4、6…32

4、6…32

Protection height

Optical axis spacing × (number of beams-1)

Detection distance

30~3000mm, 30~6000mm, 30~30000mm

Dimensions

17.2×30×Lmm (L is the length of the emitter/receiver)

voltage

DC12/24V AC110-220V (with controller, relay passive output)

Current consumption

≤200mA

Output

NPN/PNP type, sink current 500mA, voltage drop below 1.5V, polarity, short circuit, overload protection

Connection method

Circular aviation socket with special link cable, 5 cores for emitter and 5 cores for receiver

Output state

ON when all optical axes receive light (green light is displayed on reception)

Indicator light

Emitter: power indicator (red); receiver: output indicator light (green) shading (red)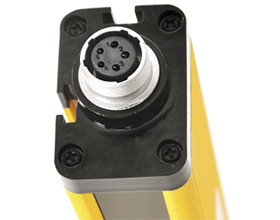 Five core interface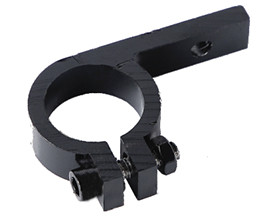 Mounting brackets

Data line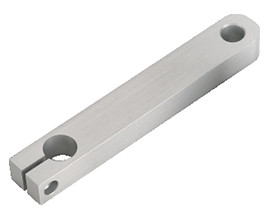 Swivel arm (aluminum alloy)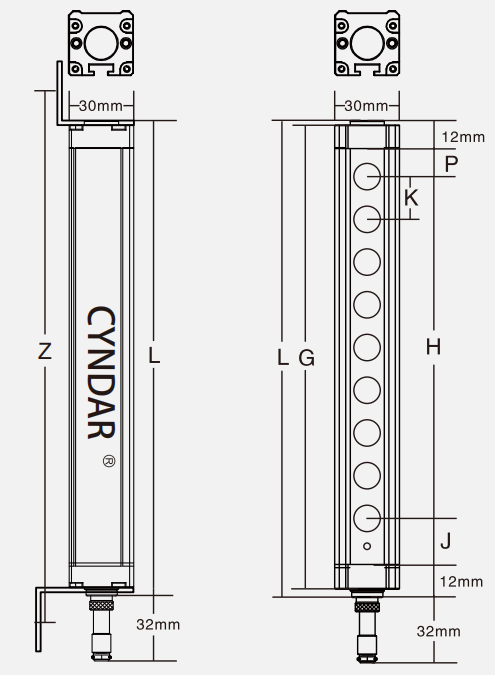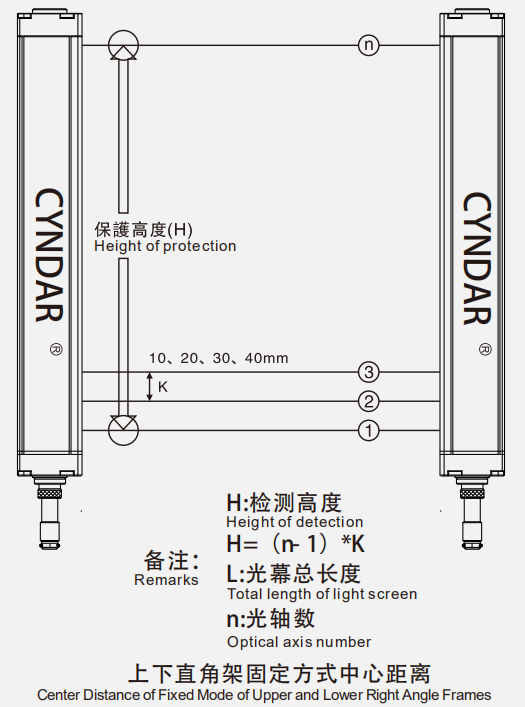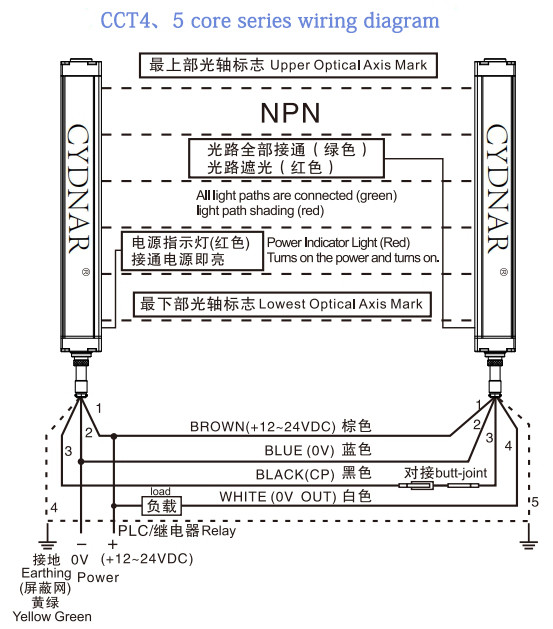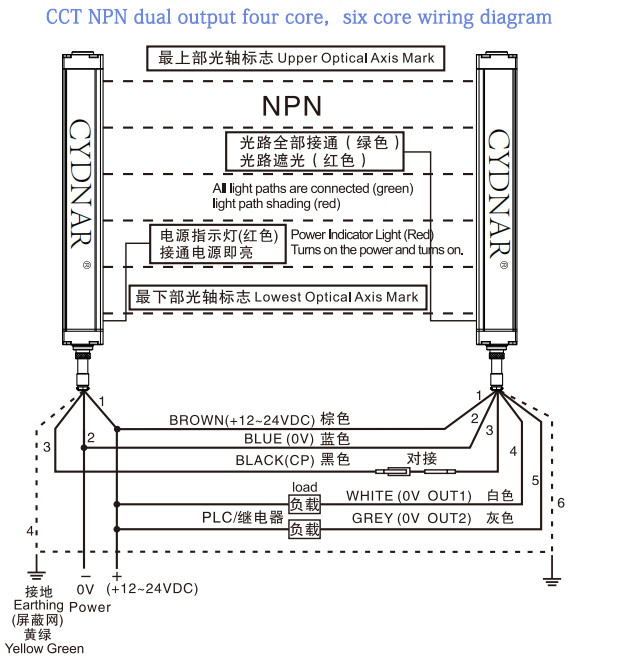 safety light curtain is mainly used in machinery and equipment industry

The safety curtains for industry in the safety light curtain sensor are used in the machinery and equipment industry, mainly in the machine tool industry, including milling machines, punching machines, lathes, CNC machining centers and other machine tools, so these machine tool manufacturers are the main photoelectric sensors. Demand industry. Safety light curtain sensor for machine protection bending machine can also be used