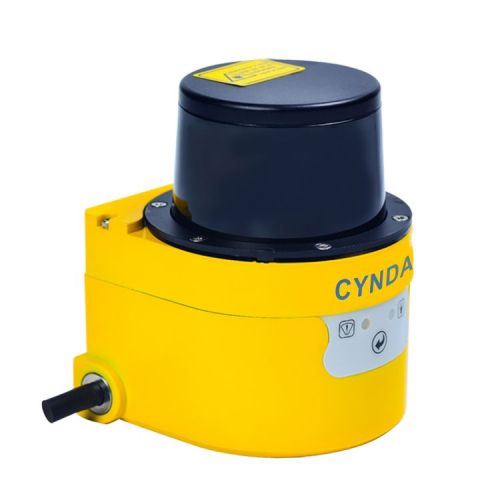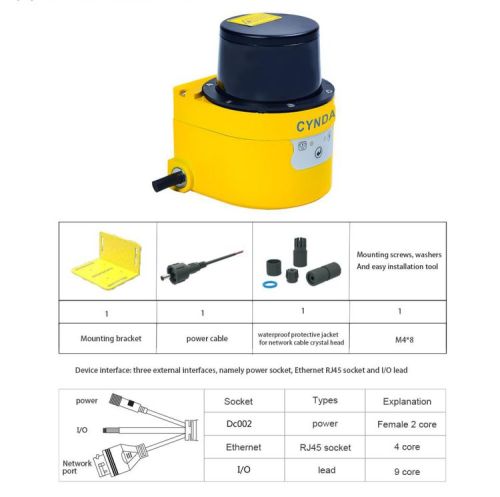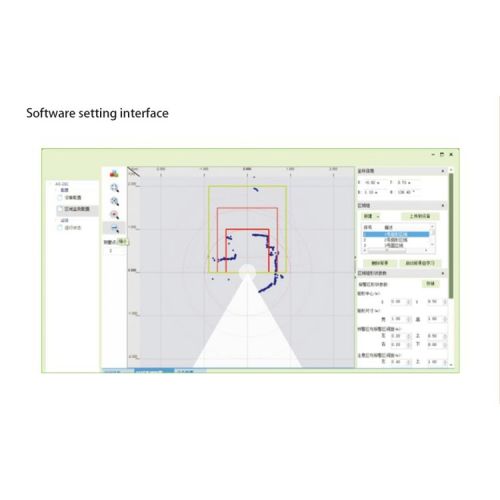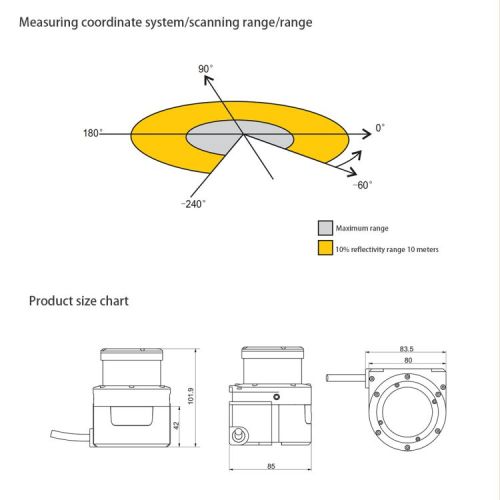 2d laser scanner sensor safety area scanner switch sensor for road vehicle detection
Item specifics
working environment

Indoor / outdoor
light source

Infrared laser (905nm)
Scanning angle range

300 °(- 60°~+240 °)
Scan angle resolution

0.5°
Measuring range

0.1m~20m
Environmental illuminance range

≤ 70,000lux
Description
2d laser scanner sensor safety area scanner can be used for road vehicle detection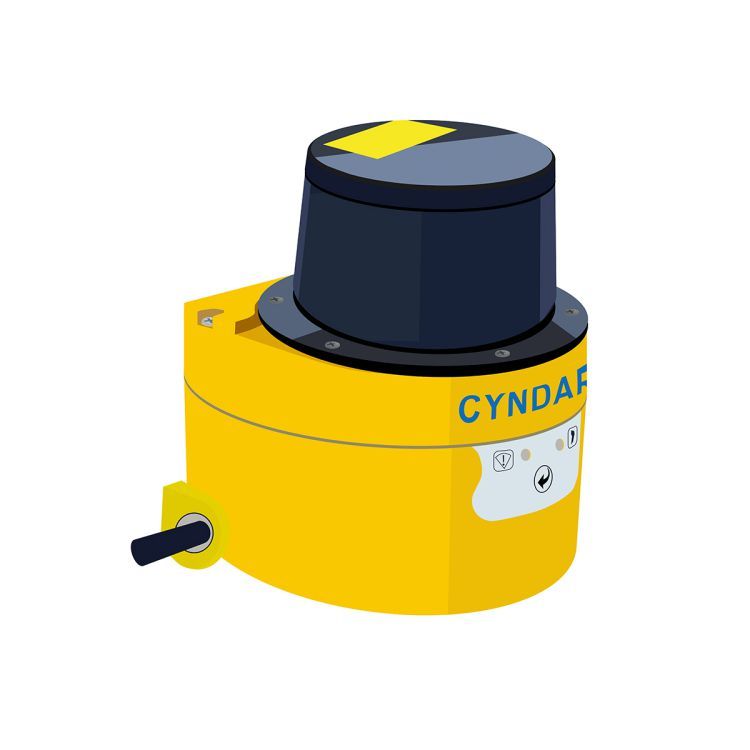 The safety laser scanner can be used for the vehicle separation detection of the highway (ETC) automatic toll collection system. The technology is mature and completely eliminates the phenomenon of car following. It reliably separates semi-trailers, full trailers and bicycles, and ensures the one-to-one correspondence between weighing detection data and vehicles.
TOF-20S can be used outdoors and can resist 70,000 LUX illumination
It is easy to align and can work reliably in harsh environments such as strong light interference, rain, snow, thick fog, and abnormal temperature.

2d laser scanner sensor working principle
Detect the 2d laser scanner sensor based on TOF time-of-flight principle. The principle of TOF is shown in Figure 2.


TOF-20S safety laser sensor has multiple echo analysis capabilities

In the working environment of rain, fog, smoke and dust, atmospheric impurities will also reflect the ranging laser pulse to form a reflected echo pulse, which reaches the photoelectric receiving system together with the reflected echo pulse of the target under test. The TOF-20S safety laser scanner sensor analyzes all received reflected echo pulses, eliminates interference pulses, and outputs true distance data of the measured target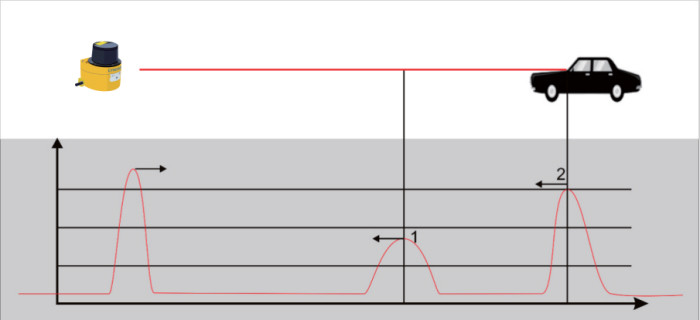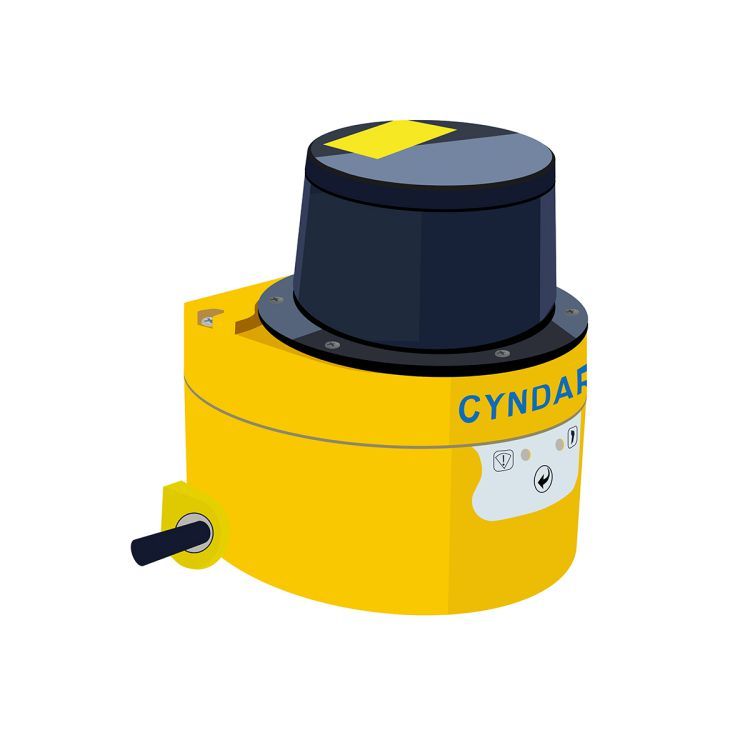 Note: Please use the "Lidar Diagnosis and Configuration Software (FILPS)" to diagnose and configure TOF-20S. Please read the "Lidar Diagnosis and Configuration Software (FILPS) User Manual" for how to use FILPS.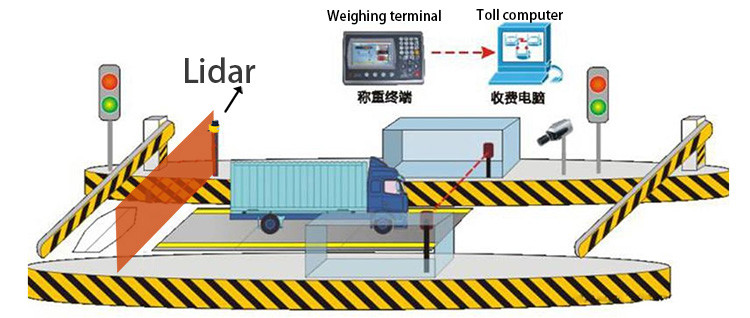 Safety laser scanner sensor 20m detection XD-TOF-05D

working environment

Indoor / outdoor

light source

Infrared laser (905nm)

Laser safety level

Class I (GB 7247.1-2012, human eye safety)

Scanning angle range

300 °(- 60°~+240 °)

scanning frequency

25Hz

Scan angle resolution

0.5°

Measuring range

0.1m~20m

10% reflectance range

15m

Built-in application

Area monitoring

Operating Voltage

9V~28V DC

Power consumption

5W

Enclosure rating

IP65 (GB 4208-2008)

weight

0.6Kg

Dimensions (L ╳ W ╳ H)

83.5 ╳ 85 ╳ 104.88 (mm)

range of working temperature

-25℃~+ 50 ℃

Storage temperature range

-30℃~+ 70 ℃

Environmental illuminance range

≤ 70,000lux

Monitoring mode

Point number monitoring/target width monitoring/contour monitoring

Number of area groups

16 groups, support self-learning background cropping, support networked cameras for video positioning and tracking of monitoring targets

Front panel buttons

Quantity, 1, signal output/start self-learning/restart device

1/O output

PNP output

Ethernet network protocol

TCP/IP

Ethernet rate

10/100Mbps
TOF-20S accessories and interfaces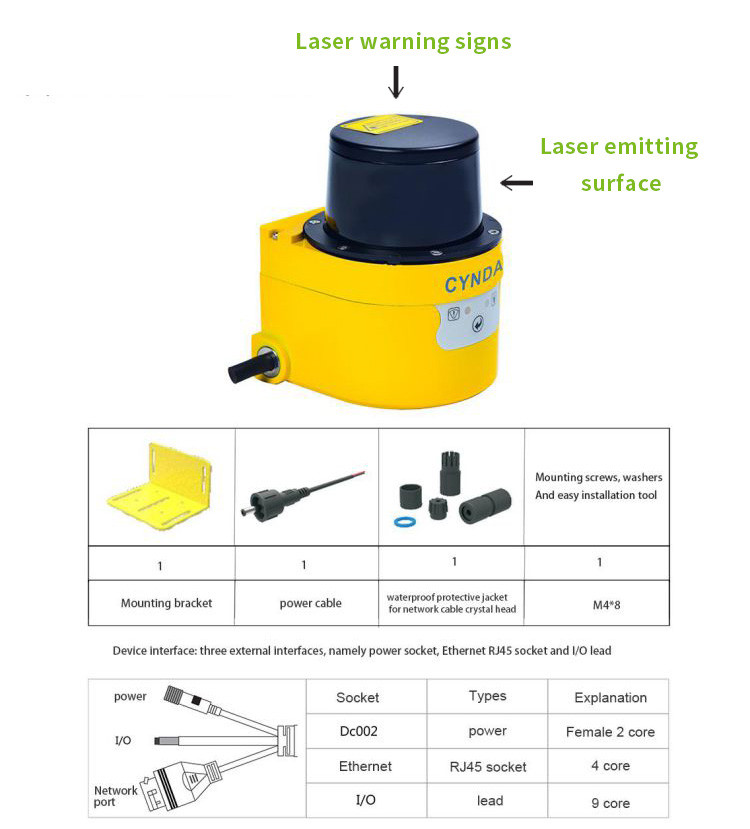 TOF-20S safety laser sensor product size

Measuring coordinate system/scanning range/range
In the factory setting, the original working scanning range of TOF-20S is the device scanning range of 300 °, the scanning start angle is-60 °, and the scanning end angle is 240 °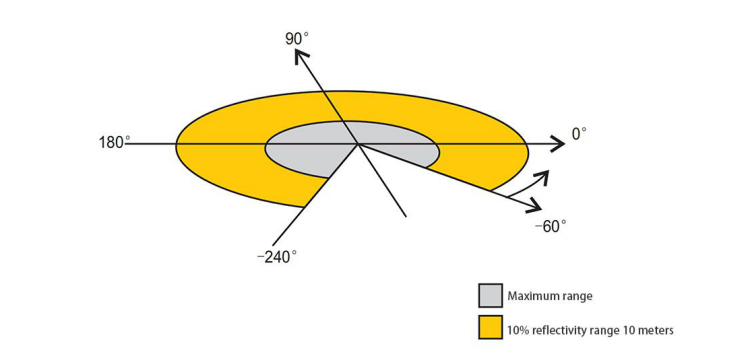 TOF-20S software setting interface

For detailed usage of FILPS, please read the "Lidar Diagnosis and Configuration Software (FILPS) Manual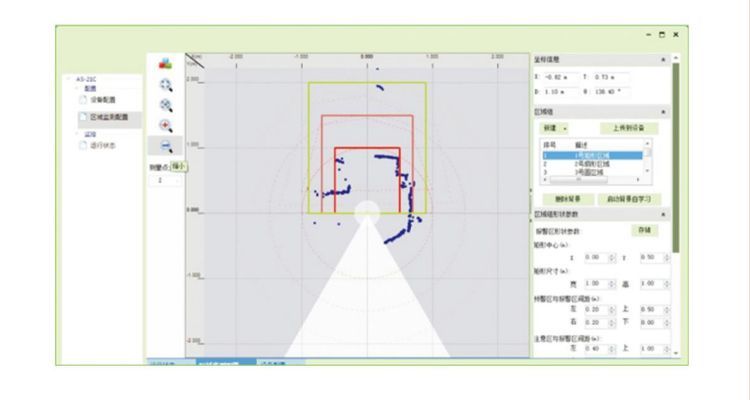 Product application scenarios and others

TOF-20S可以设置16个区域组,适用于多种形状检测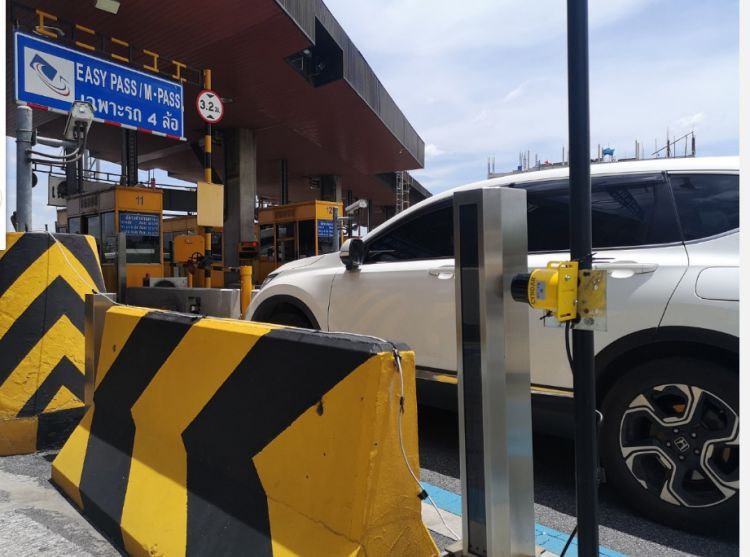 The safety laser scanner vehicle scanning system is mainly used for: general highway toll stations, non-stop toll collection system (ETC), automatic vehicle classification system (AVC), highway weighing toll collection system (WIM), fixed over-limit detection station, customs vehicles Management system, etc.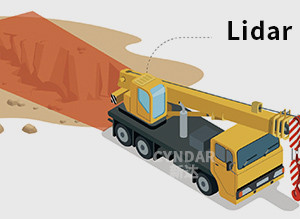 The safety laser scanner sensor can be used to detect obstacles around the vehicle and avoid collisions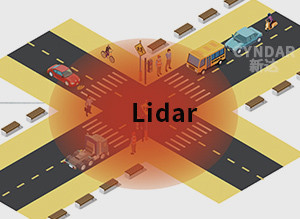 TOF-20S can be linked with online cameras to locate people and vehicles at intersections with safety laser scanner sensors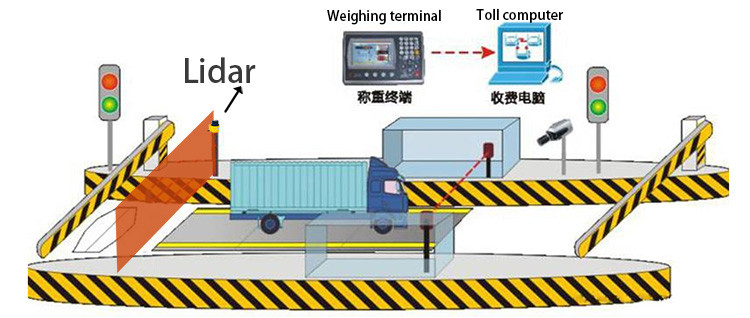 TOF-20S safety laser scanner sensor vehicle separation detector is mainly used for vehicle separation detection, vehicle size detection, vehicle type detection, wheel detection object detection and other applications. It is the key equipment in intelligent transportation system, highway toll collection system, non-stop toll collection system, overrun detection system and other traffic control systems.

Factory and product content