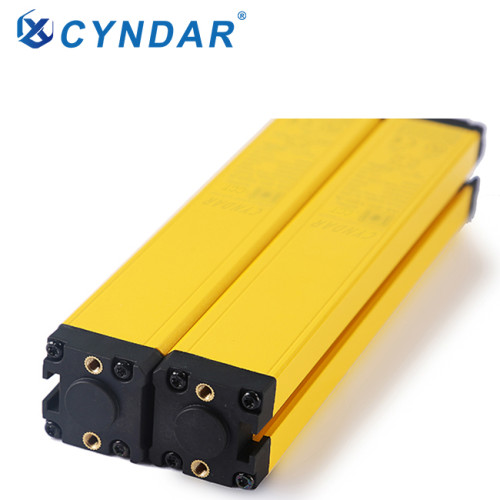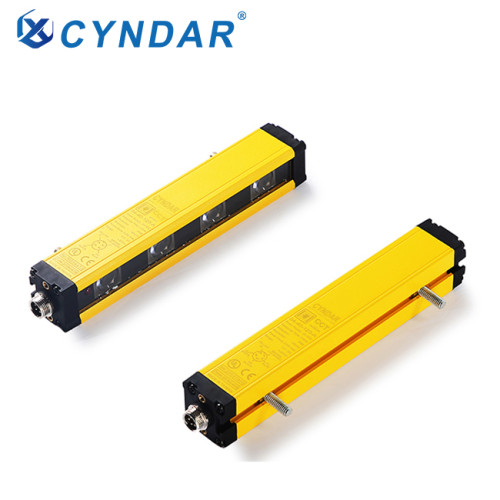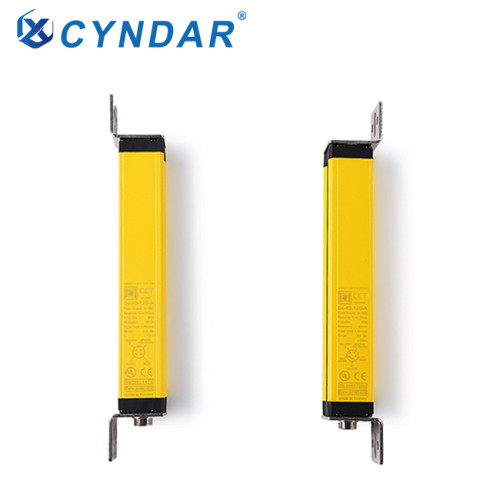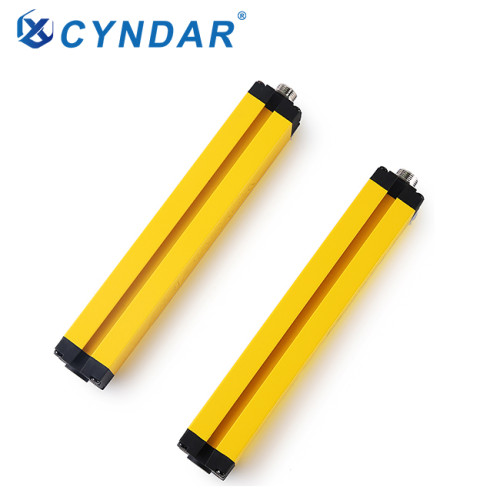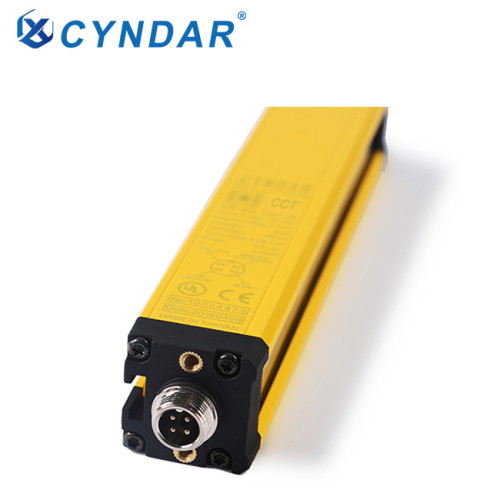 NPN NC Switch Output Safety Light Curtain Gate Sensor Infrared Barrier NPN
Item specifics
Output current

≤200mA
Controller

QCA/QCA2
Light curtain form

Opposite
Description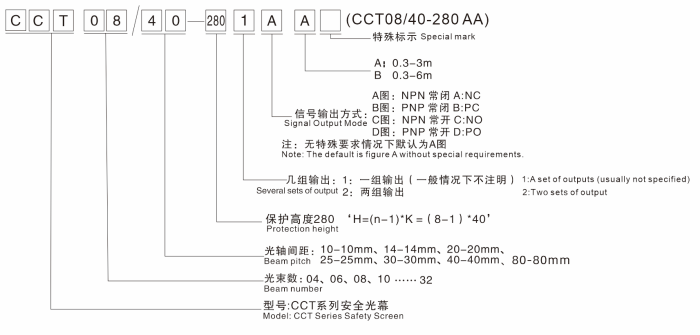 Sensitivity: The working principle of the safety light curtain is that the infrared emitting tube and the infrared receiving tube work one-to-one to form an infrared light protection plane. Once an obstacle occurs, the triggering action is very short (millisecond level), and the corresponding signal can be When delivered to the control point in time, the control machine stops immediately to ensure the safety of the staff. Therefore, the principle of ir light curtain gives better sensitivity;
What is the role of the projector in the protection of the light curtain?
The light curtain in the light curtain safety barrier plays the role of protecting the safety of the equipment. When a foreign object enters the protection net, when light is blocked by the object, through the internal control circuit, the light receiver circuit immediately responds.
1) What is the working principle of the safety light curtain sensor?
When no object passes through the light curtain, the grating light curtain signal can be received normally, the green indicator light is normally on, the fault indicator light is off, and the device starts normally.
2) When a person or an object passes through the safety light barrier, the light is blocked. The grating sensor will transmit this signal to the signal controller. After the safety light curtain controller receives the signal, the red light of the fault indicator turns on and the device It will stop the operation, thereby starting to protect the personal safety of personnel.
3) NPN NC Switch Output Safety Light Curtain Gate Sensor Infrared Barrier NPN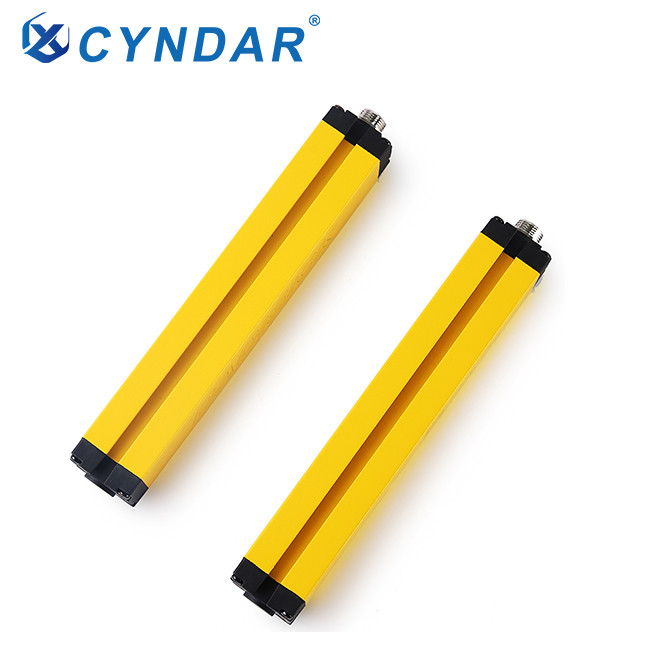 Light curtain form

Opposite

Optical axis spacing

10mm

14mm

20mm

25mm

30mm

40mm

Detection accuracy

18mm

22mm

28mm

33mm

38mm

48mm

Number of beams

6、8…32

6、8…32

4、6…32

6、8…32

4、6…32

4、6…32

High protection area

Optical axis spacing × (number of beams-1)

Protection distance

30~3000mm, 30~6000mm, 30~30000mm

size

17.2×30×Lmm (L is the length of the emitter/receiver)

Supply voltage

DC12/24V AC110-220V (relay output)

Output current

≤200mA

Output

NPN/PNP type, sink current 500mA, voltage drop below 1.5V, polarity, short circuit, overload protection

Connection method

Circular aviation socket with special link cable, 5 cores for emitter and 5 cores for receiver

Protection level

IP65

Controller

QCA/QCA2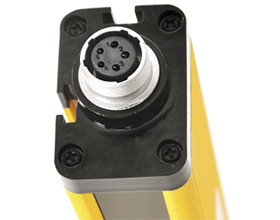 Five core interface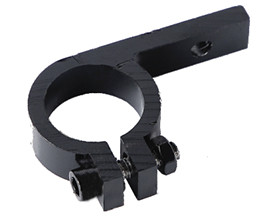 Mounting brackets

Data line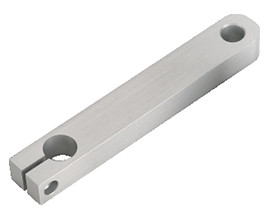 Swivel arm (aluminum alloy)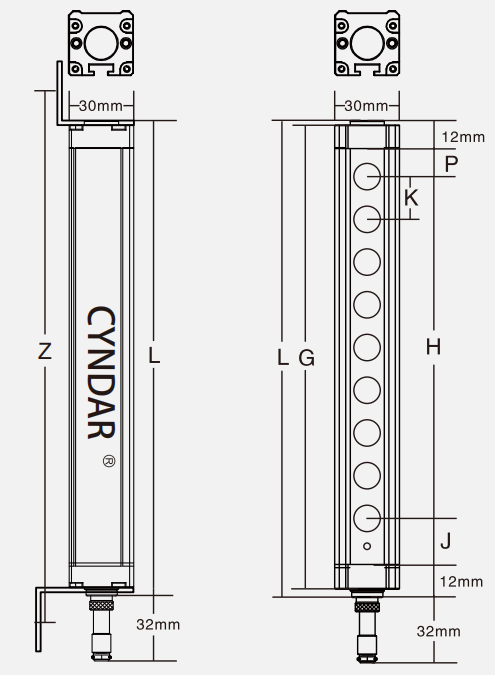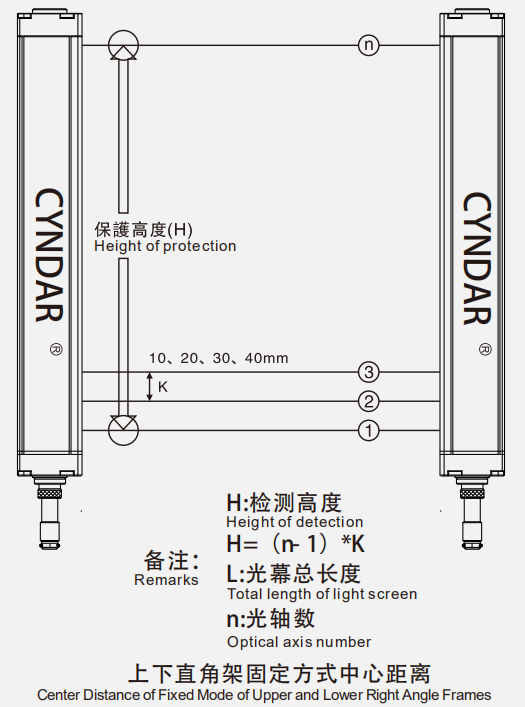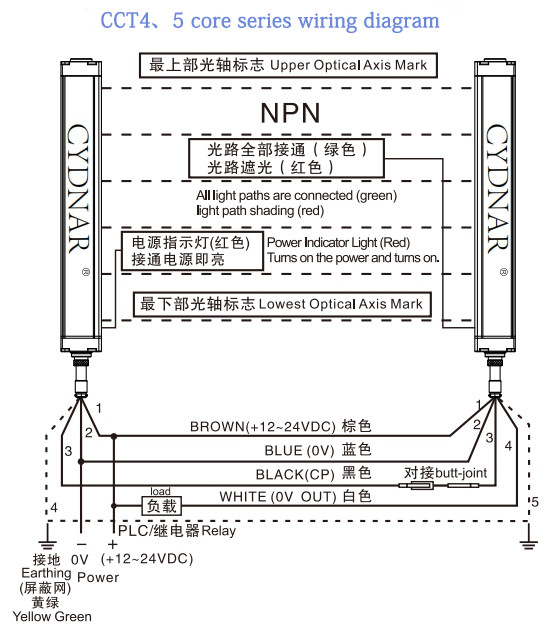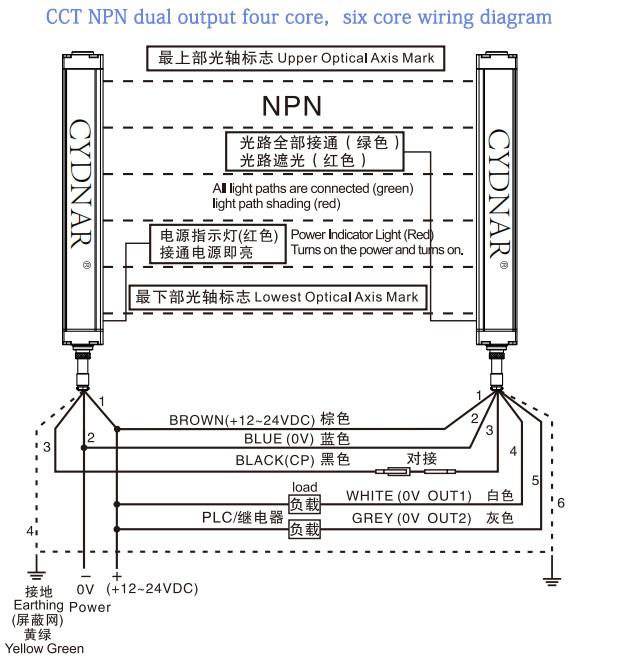 Application case of smart safety light curtain sensor
Laser curtain sensor hazard source: a cutting production line without safety protection, frequent entry and exit of operators, and the huge power of the coiling can easily cause people to get involved in it and cause safety accidents. Install light curtain sensors on both sides of the door where operators need to enter and exit frequently. If an operator enters and exits, the infrared light curtain can immediately detect that someone passes by and instruct the machine to stop running to protect the safety of the personnel.