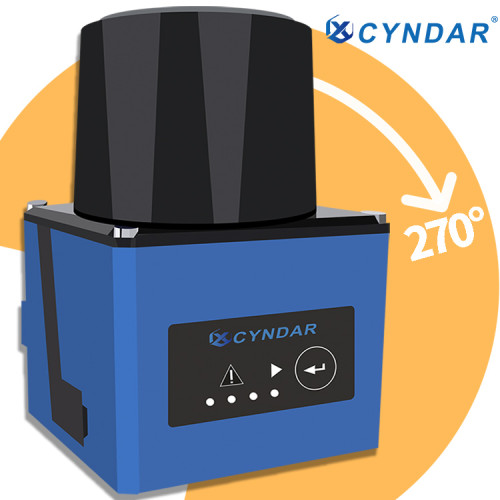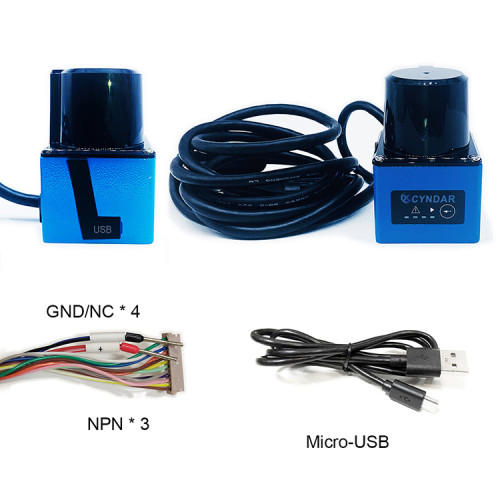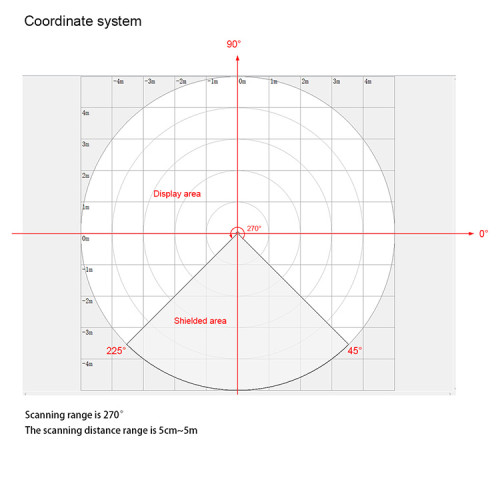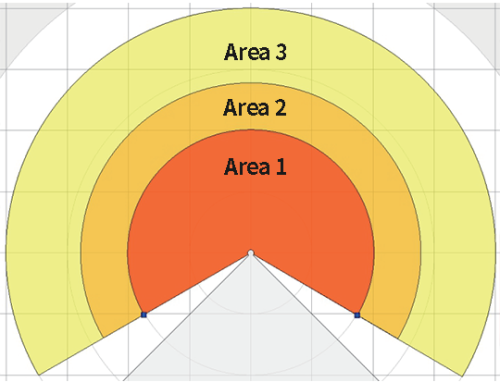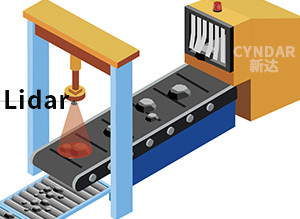 industrial safety laser scanners2d lidar scanner for contour detection
Item specifics
Product name

2D TOF Obstacle Avoidance Lidar
Detection angle resolution

0.1 º/0.3°
Detection angle range

270 degrees
Detection angle range

±30mm
Work area

0.05m-5m
Supply voltage

DC9V-28V
Description
Use lidar safety laser sensor to detect any object within 5 meters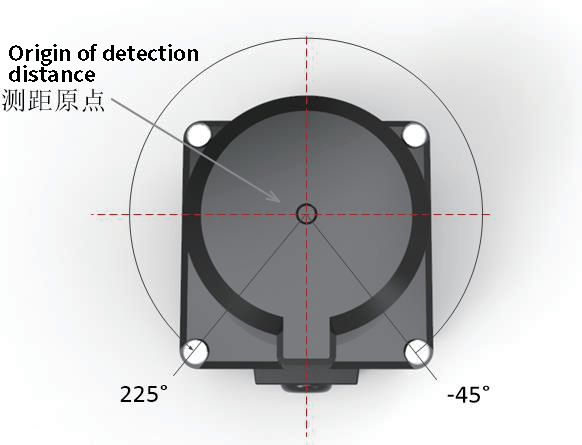 The indoor environment of autonomous mobile robots and land vehicles cannot leave the distance detection. Among active rangefinders, laser rangefinder safety scanners have higher accuracy and better directionality, and mobile robot navigation has been widely used in research. The laser ranging radar can be obtained directly from the data, providing a convenient and effective environment description for robot navigation.

The high-precision and high-speed safety laser scanner adopts the time-of-flight (ToF) method to receive relevant data and draw the targets around the lidar, which can realize contour detection, piece counting, and measurement data for industrial work, logistics, etc.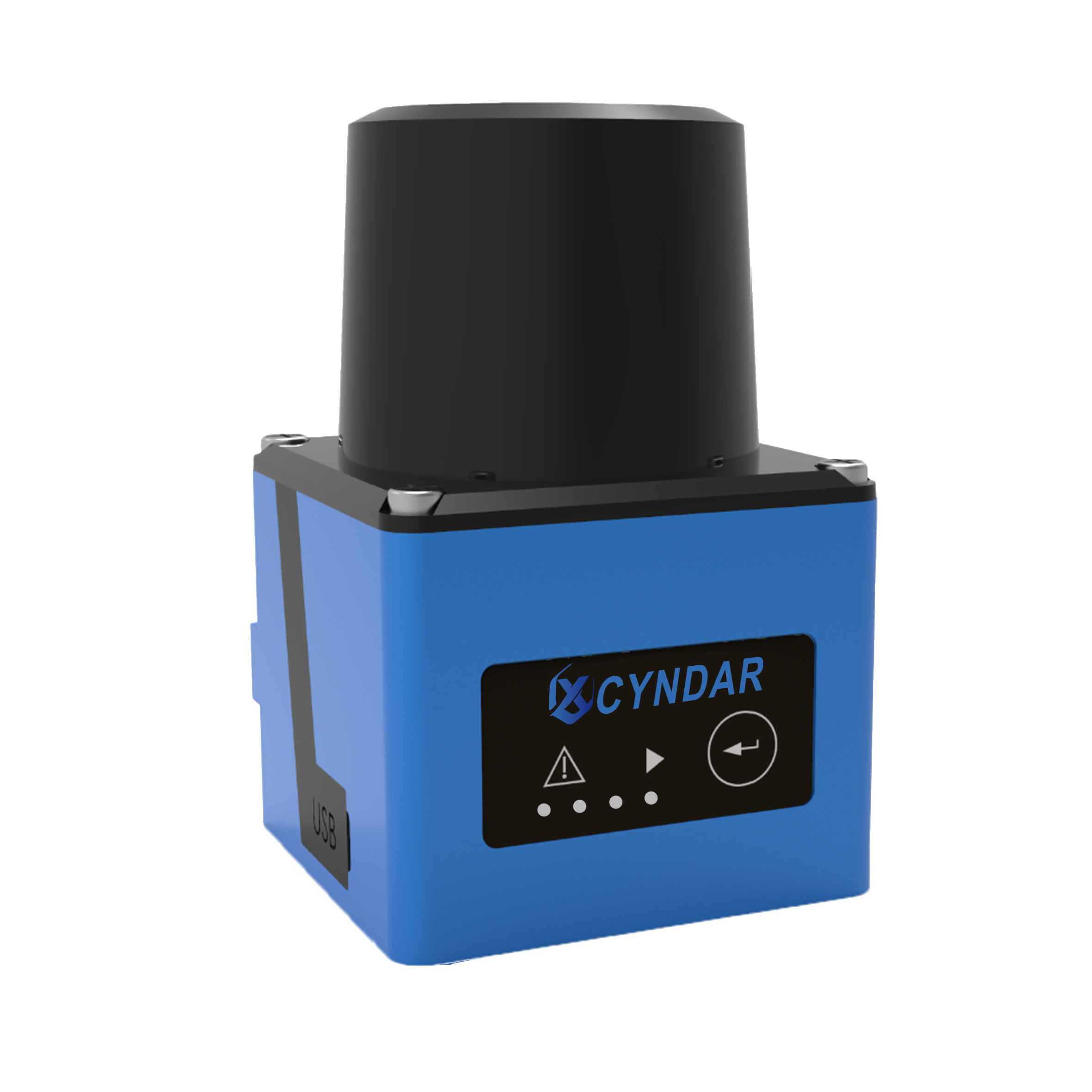 2d laser scanner lidar area protection

The two points (top left and bottom right) defined by the user and the origin are connected to form a rectangular area.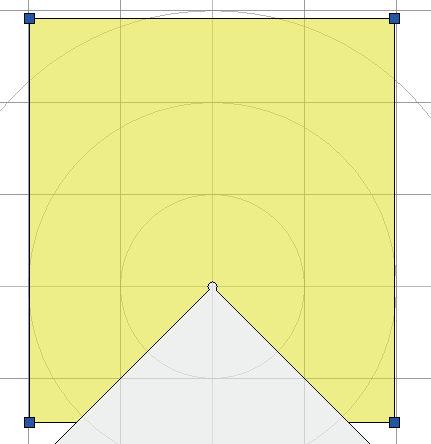 Industrial safety laser scanners 2d lidar scanner working parameters

If the intruding object is smaller than this size, the TD series will not alarm.
Value range: 10~1000mm, default value: diameter 200mm
2. Response time
When the radar detects an intruding object, how long will it take to alarm. Value range: 0~10s, the default value is 335ms.
3. Hold time
When the intruder leaves the protected area, the time that the output signal remains in the alarm state. Value range: 0~10s, the default value is 335m
4. Equipment parameters
Only the parameters related to distance calculation are listed here. For other parameters, please ask the customer service for instructions.
Angular resolution
The angle difference between two adjacent laser pulses is 0.1°.
5. Scanning angle range
The minimum angle and maximum angle range of the laser pulse are -45° and 225°.
6. Communication rate
The 05D series and the host computer adopt USB to serial communication, and the baud rate is 2941176bps.
7. Power-on times
05D series total power-on times.
8. This working time
How long has the 05D series been working since this power-up?
9. Total working hours
The total working time of the 05D series from the first power-on.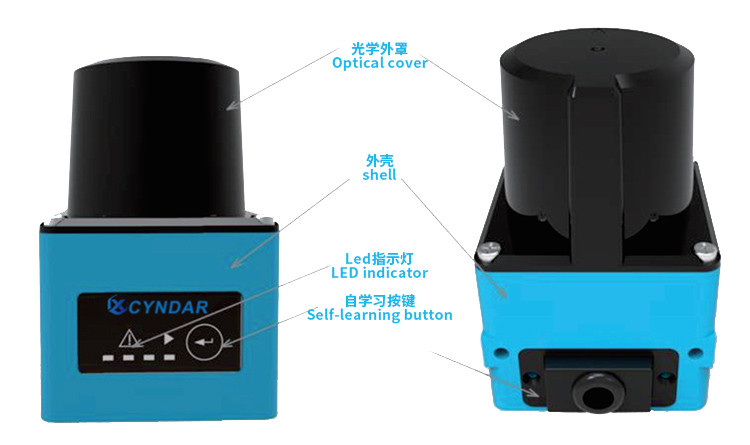 Product name

2D TOF Obstacle Avoidance Lidar

Product number

XD-TOF-05D

IO output(Option)

NPN

enter

GND/NC*4

PNP

Measurement error

±30mm

Laser safety level

Low power 905nm (laser safety standard level)

Self-learning function

Construct areas and area groups by scanning the surrounding environment

Frequency of detection

15Hz/30Hz

Detection angle range

270 degrees

Signal output hold time

100ms-10000ms (adjustable) 330ms typical

Switch output

NPN*3 Equipment working status indication*1

Detection angle resolution

0.1 º/0.3°

Work area

0.05m-5m

Response time

67ms-30000ms (adjustable) 134ms typical

Status Indicator

Power indicator*1, status indicator*3

Number of area groups

16 custom areas can be set (polygon, rectangle, arc can be set), each area group can be set for early warning, warning, stop

Anti-vibration

10-55Hz, amplitude 0.75mm, XYZ triaxial, 2 hours per axis; 50-200Hz, 196m/s² (20G), scanning speed 2min/x cycle, XYZ triaxial, 2 hours per axis

Electrical link

DB15 MALE/discrete line

USB to serial communication

Connect with host computer via Micro-USB

Supply voltage

DC9V-28V

Working temperature

-10ºC ▬ +55 ºC

Power consumption

2W

Storage temperature range

-30ºC ▬ +75 ºC

Switch drive

DC 30V 50mA

Resistance to ambient light

≤50000lux

Shell color

blue

Size (length*width*height)

5cm*5cm*7.6cm

Protection level

IP65

Recognizable object shape

Most any shape

weight

150g without cable
Robotic arm safety laser scanner Size

Robotic arm safety laser scanner software:There are 2 ways to use the software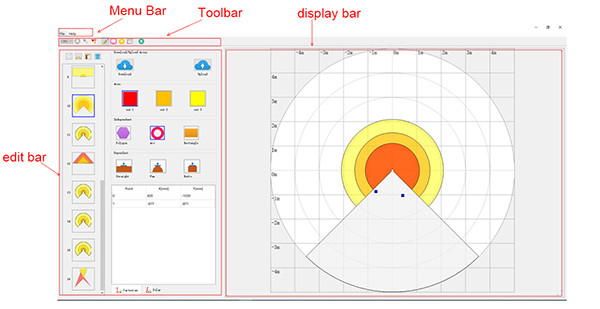 Edit interface

Edit bar: used to edit areas and area groups to meet user needs.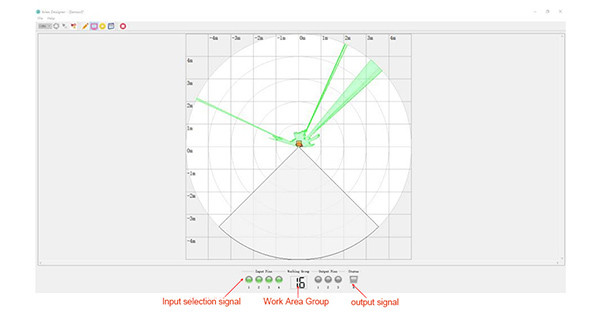 Monitoring interface

Display bar: used to display the effect of area editing and point cloud data.
Safety laser scanner sensor Power accessories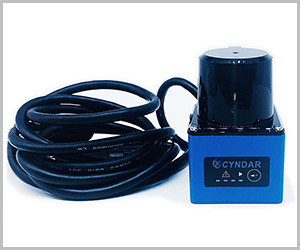 1.95m power cord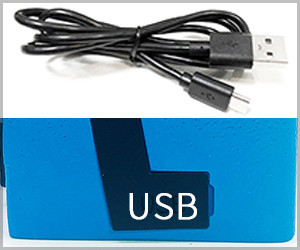 USB to serial communication between host computer, length 1m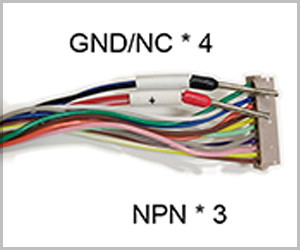 GND/NC*4,NPN/PNP*3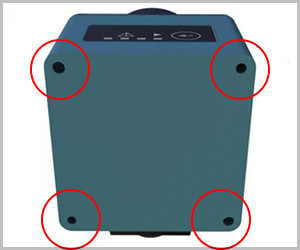 05D series have mounting screw holes at the bottom and side, users can use standard screws to fix the radar

Safety laser scanner sensor electrical connection
The 05D series provides two electrical connection methods: 15-Pin D-Sub and 1.25mm 12-Pin. The cable diameter is 6mm and the length is 2m.
The meaning of the line is shown in the figure: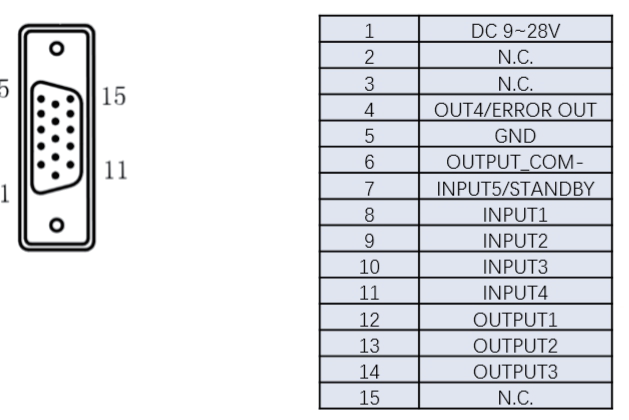 15-Pin D-Sub interface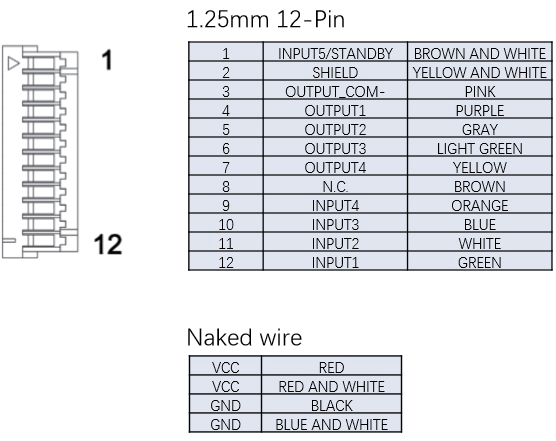 1.25mm -Pin12 interface

The cable diameter is 6mm and the length is 2m. The meaning of each interface is shown in the following table:
| | | |
| --- | --- | --- |
| Interface name | Features | Description |
| VCC | power supply | DC 9 ~ 28V |
| GND | power supply | Grounded |
| INPUT1 | enter | Zone selection input bit 1 |
| INPUT2 | enter | Zone selection input bit 2 |
| INPUT3 | enter | Zone selection input bit 3 |
| INPUT4 | enter | Area selection input bit 4 |
| INPUT5/STANDBY | enter | Put the device into standby |
| OUTPUT1 | Output | When an obstacle is detected in area 1, the pin and |
| OUTPUT2 | Output | OUTPUT_COM-short circuit |
| OUTPUT3 | Output | When an obstacle is detected in area 2, this pin and |
| OUT4/ERROR_OUT | Output/error indication | OUTPUT_COM-short circuit |
| SHIELD | shield | When an obstacle is detected in area 3, this pin and |
| OUTPUT_COM- | Output common negative | OUTPUT_COM-short circuit |
Measurement, piece counting, and inspection use lidar

CYNDAR's safety laser scanner sensor has stable performance, high accuracy, and strong automation. It can effectively realize dynamic online automatic detection and measurement, and can solve a large amount of labor and production costs.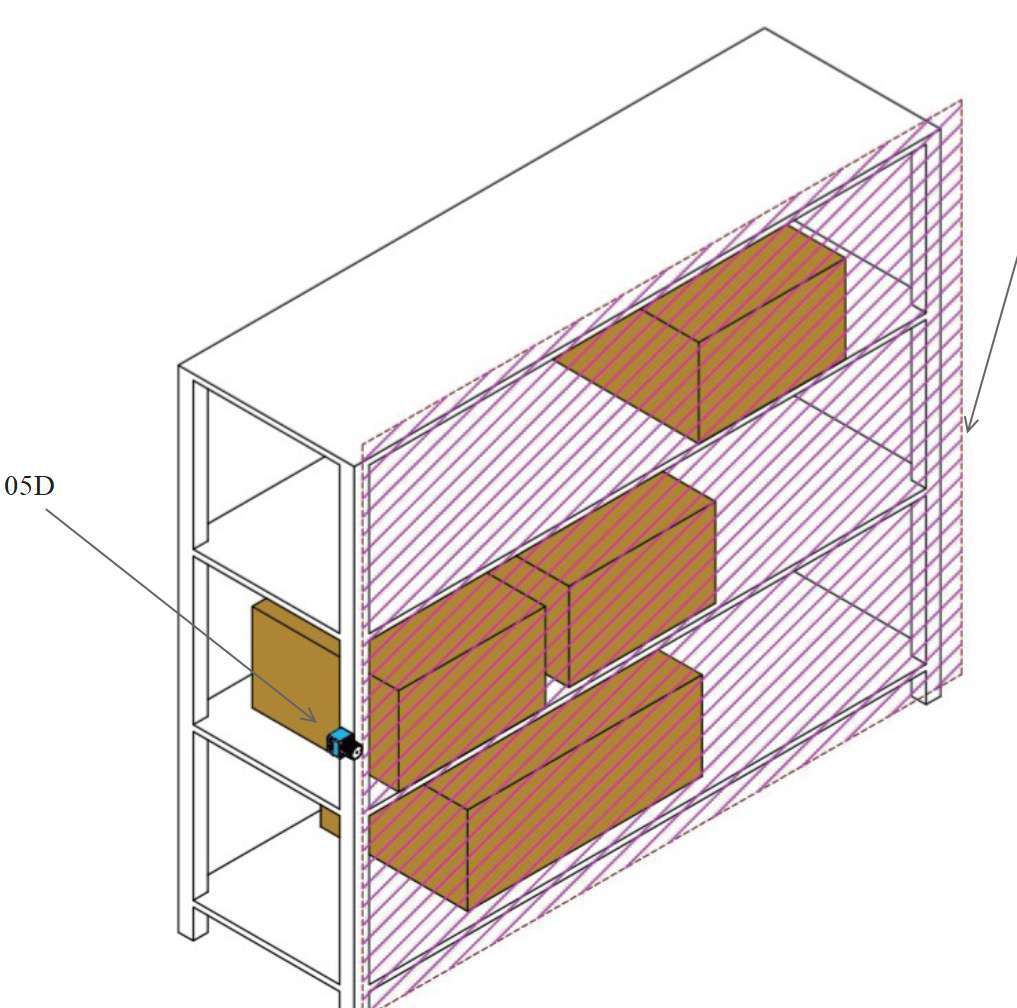 Protrusion detection
In this case, the 05D series is installed on the shelf to detect whether there is goods intruding into the detection plane and prevent the goods from falling.
Similarly, the 05D series can also be used to detect protrusions on the horizontal plane. Users can configure by themselves according to their needs.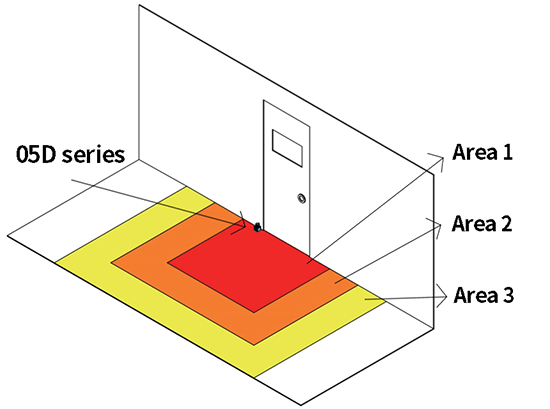 In this case, the protection area from area 3 to area 1 in the work area group is gradually reduced. The main points of the protection strategy can be as follows:
1. When an object or person invades area 3, the system will warn the intruder.
2. When invading area 2, a stronger warning is issued.
3. When intrusion into area 1, an alarm will sound and the system manager will be alerted. According to different user needs, the installation position and height of the TD series can be adjusted appropriately. According to the environment of the access control, the shape and type of the area can also be changed.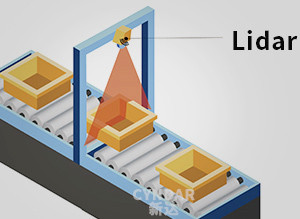 Safety lidar scanners are used in warehouse logistics automation, online measurement and detection of product length, width, height, volume, and weighing, automatic measurement, automatic storage, and automatic sorting. It adopts a large number of assembly line automatic operation methods, which is not restricted by time and labor cost, and has higher efficiency, accurate data, extremely low error rate, and more convenient storage management.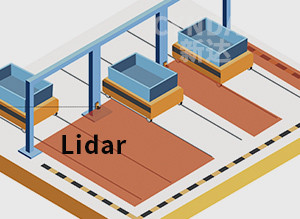 The safety laser scanner can be applied to the volume measurement, weighing measurement and logistics sorting system of the automated three-dimensional library. This system can measure the maximum length, maximum width, maximum height and volume of all objects passing through, and the minimum can detect more than 30mm