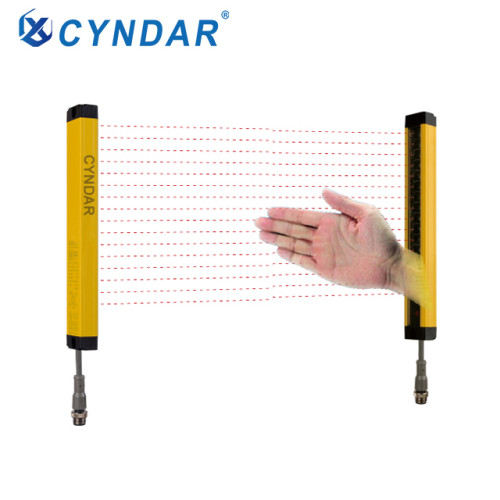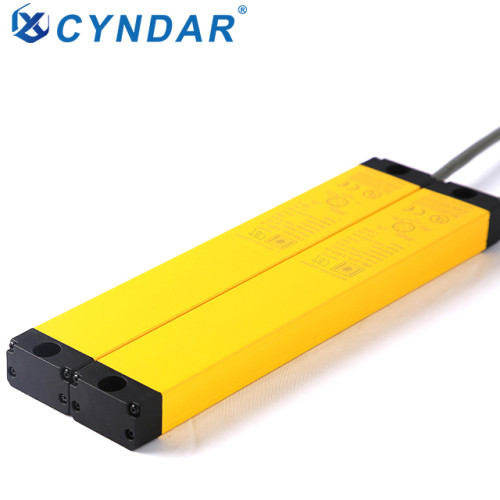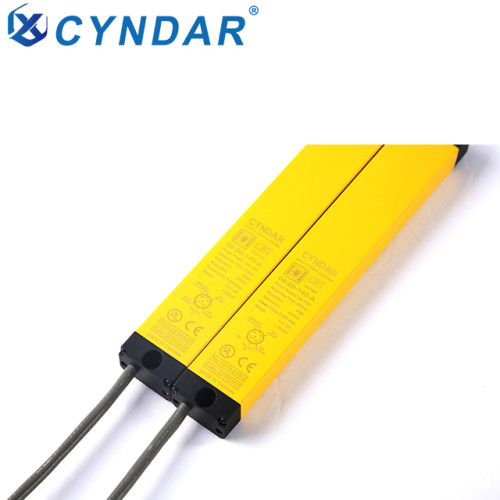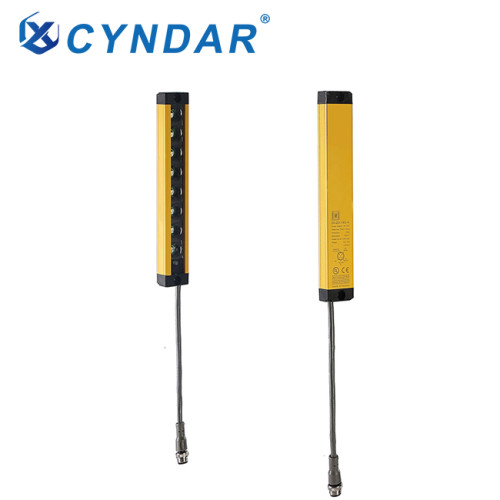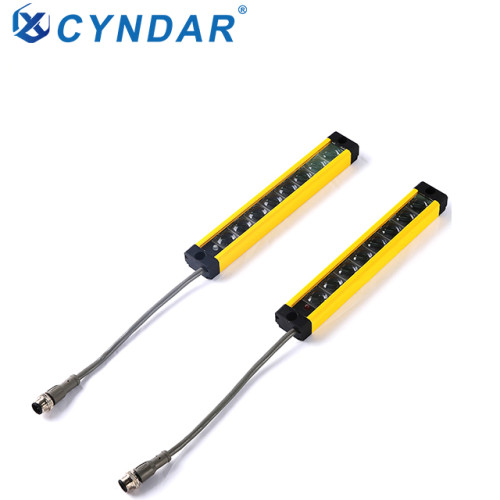 Type 2 compact safety light curtain sensor safety light grid for the automotive industry
Item specifics
Detection distance

30~3000mm, 30~6000mm
Response time

15ms
Current

≤200mA
Description
CBT/CZT Specification Sheet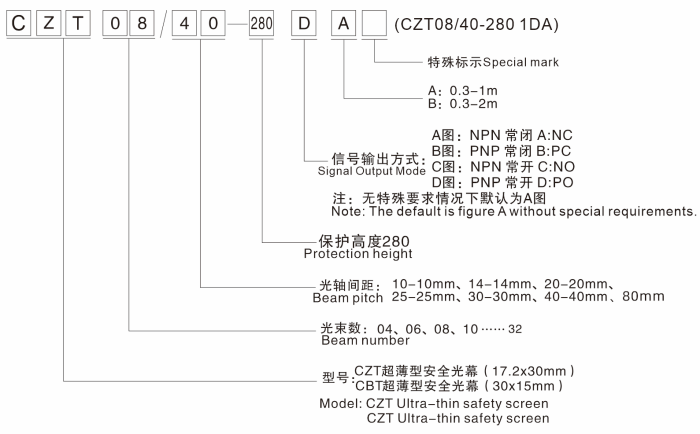 Stability and durability
From another point of view, the reliable ultra-thin safety light curtain shows strong reliability in terms of basic quality. The guarantee of solid basic quality enables this component to maintain a stable and effective state for a long time, which is more important for production. Implementation and related management have brought good risk control, early warning and assurance.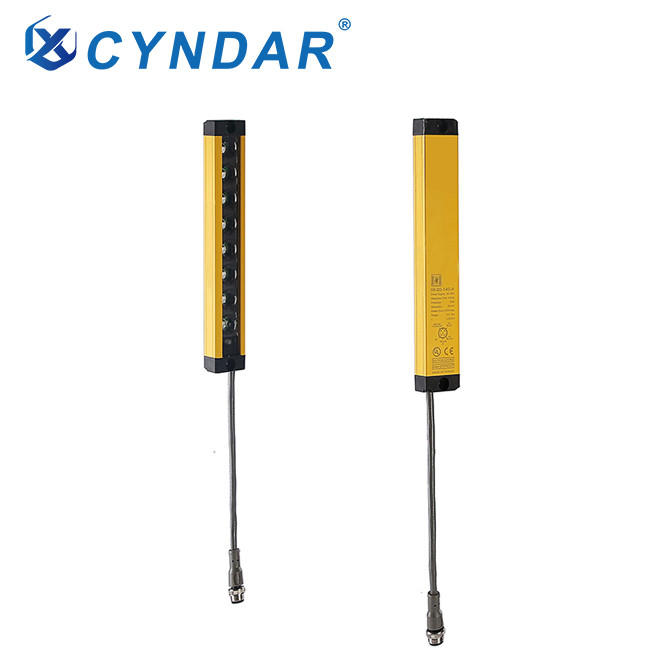 How to clean and maintain the ultra-thin safety light barrier?

Ultra-thin safety light barrier is usually used as a precision measuring instrument. If the grating surface is covered by other impurities, the diffraction efficiency will drop sharply. In order to ensure the accuracy of the measurement, it is necessary to pay more attention to maintenance.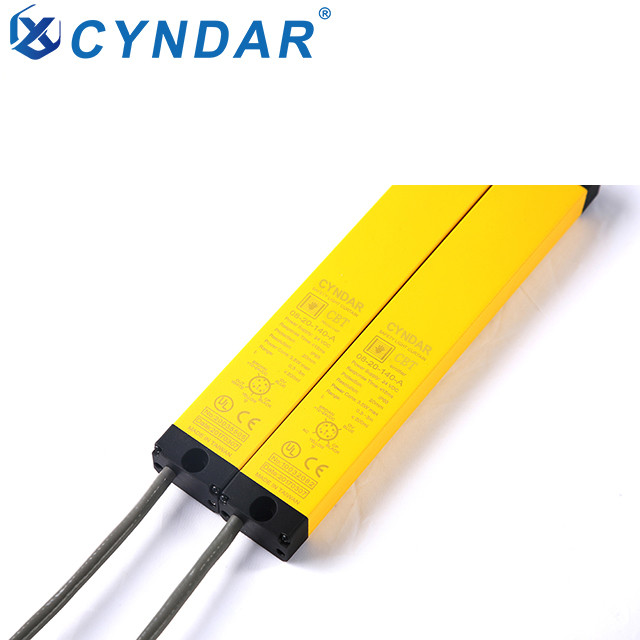 Light curtain form

Opposite

Optical axis spacing

10mm

14mm

20mm

25mm

30mm

40mm

Detection accuracy

18mm

22mm

28mm

33mm

38mm

48mm

Number of beams

6、8…32

6、8…32

4、6…32

6、8…32

4、6…32

4、6…32

Protection height

Optical axis spacing × (number of beams-1)

Detection distance

30~3000mm, 30~6000mm

Response time

≤15ms

Anti-light interference

10000lux (incidence angle≥5°)

Dimensions

17.2×30×Lmm (L is the length of the emitter/receiver)

voltage

DC12/24V AC110-220V (relay output)

Current consumption

≤200mA

Output

NPN/PNP type, sink current 500mA, voltage drop below 1.5V, polarity, short circuit, overload protection

Connection method

Circular aviation socket with special link cable, 5 cores for emitter and 5 cores for receiver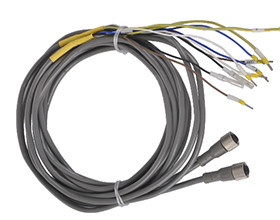 Data line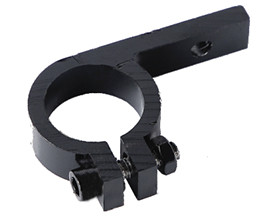 Mounting brackets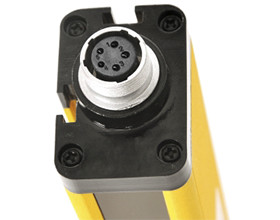 Five core interface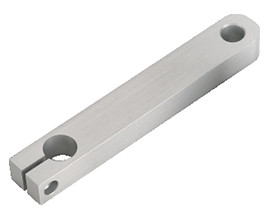 Swivel arm (aluminum alloy)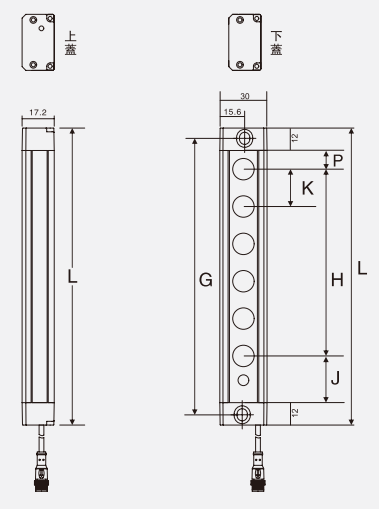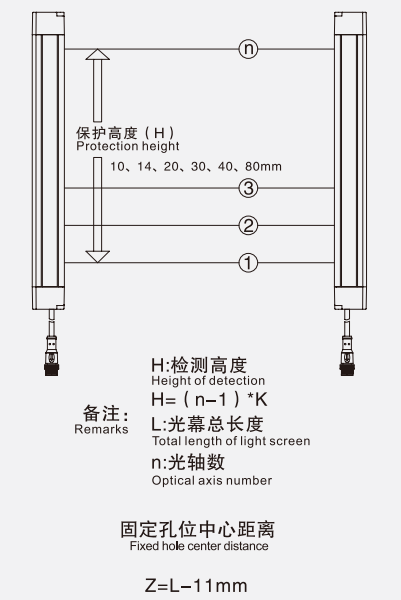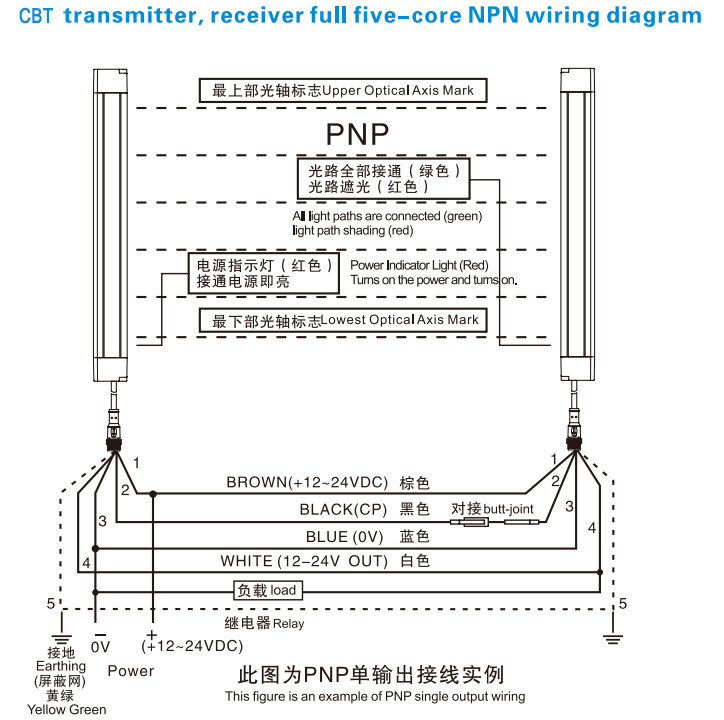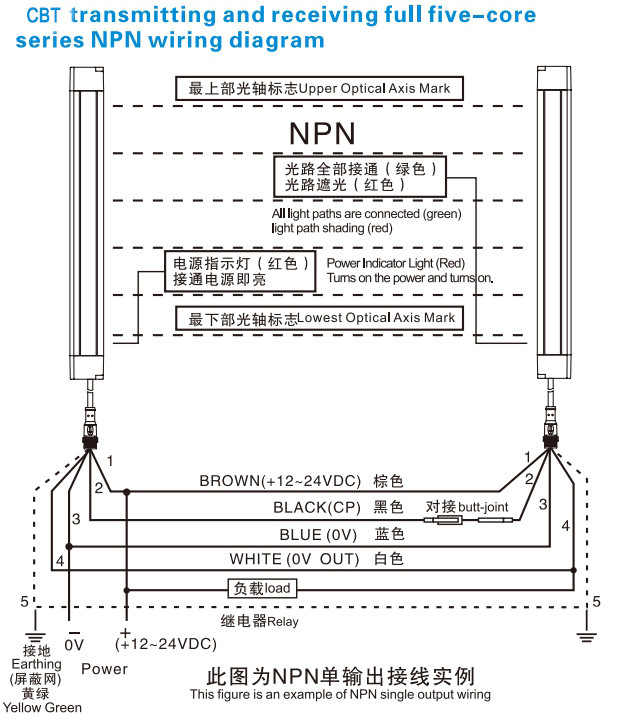 What are the reasons for using ultra-thin safety gratings
In contemporary society, in order to improve the safety of machinery and equipment, while reducing personnel working time and protecting personnel safety, many companies will invest in equipment such as ultra-thin light curtain safety devices in the actual processing field, especially professional The ultra-thin safety light curtain sensor. The company helps the company solve problems with good professional quality.
Light curtain has high stability, safety and reliability
In many manufacturing and production companies, ultra-thin ir light curtain has enjoyed a good reputation for many years and has excellent feedback on application practices. When mechanical equipment is dangerous due to temperature, wear, aging, corrosion, equipment disease operation, improper operation or accidental switching of switches, it is ultra-thin and safe. Type 2 compact safety light curtain sensor safety light grid for the automotive industry, laser curtain sensor will immediately send a signal to control the mechanical equipment to stop working, reduce and avoid accidents. And can replace other brands of regional sensors. It can be used for hazardous equipment, such as stamping equipment, material elevators, lifting machinery, etc. Moreover, this equipment has outstanding features, such as small size, diverse models, and easy operation. (With a mechanical drawing)