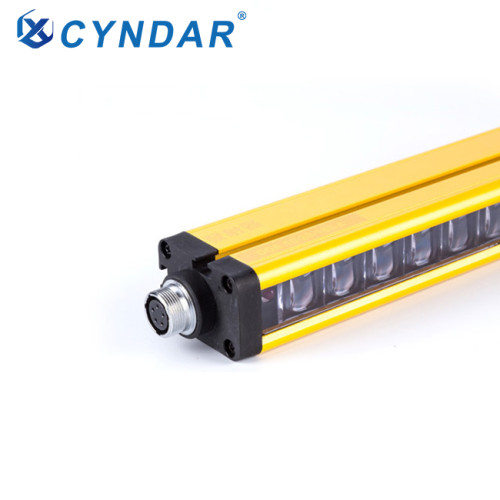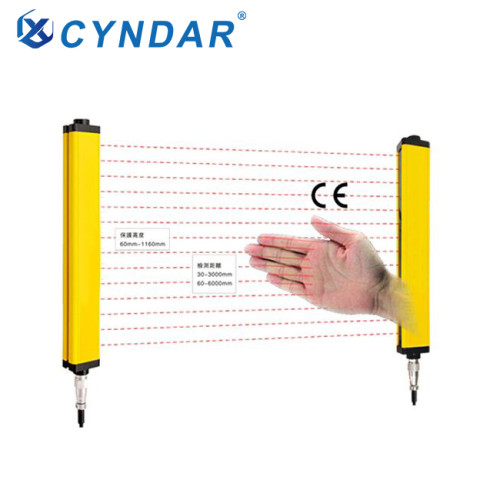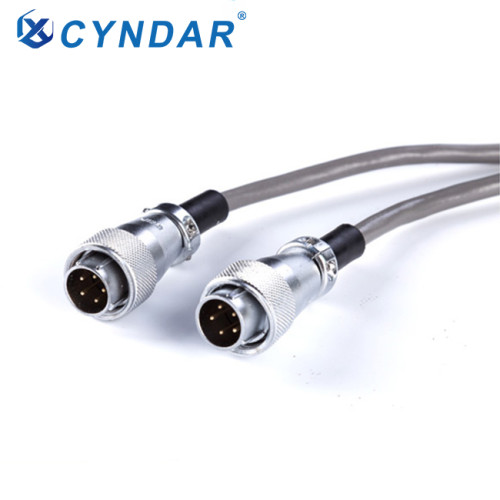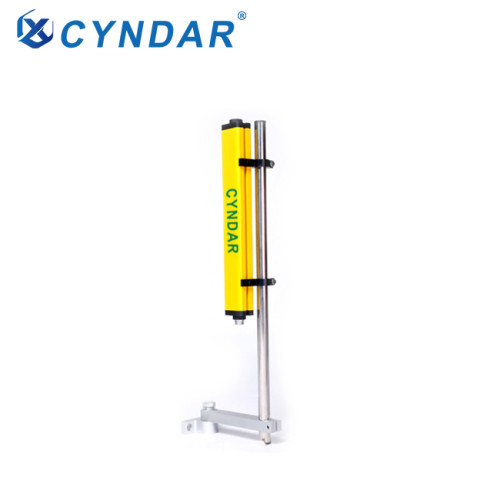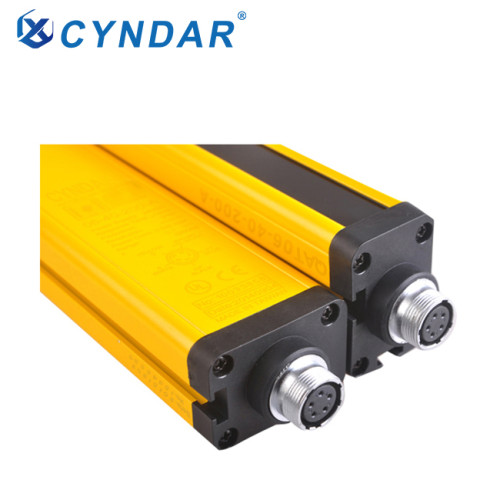 protection high security light curtain sensor, 1000 beam high sensitivity industrial 3M
Item specifics
Protection distance

30~3000mm, 30~6000mm, 30~30000mm
Protection level

IP65
Output current

≤200mA
Description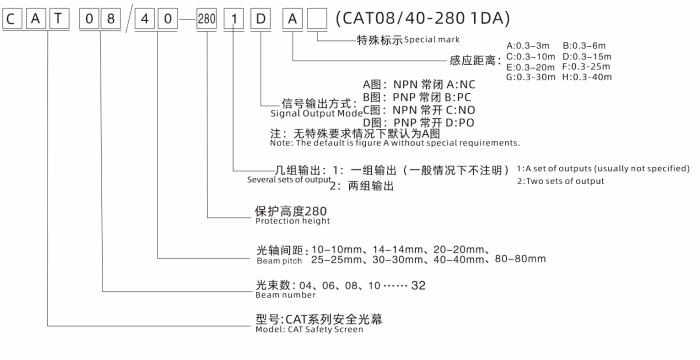 The ultra-long protection distance light curtain safety device is an ultra-high-tech safety light curtain product launched by our company. Through a special infrared light coding algorithm, the light curtain can resist very well even in ultra-long distance work. Sunlight, electric welding strong arc light and other strong light interference. Protection high security light curtain sensor, 1000 beam high sensitivity industrial 3M protection high security light curtain sensor, 1000 beam high sensitivity industrial 3M.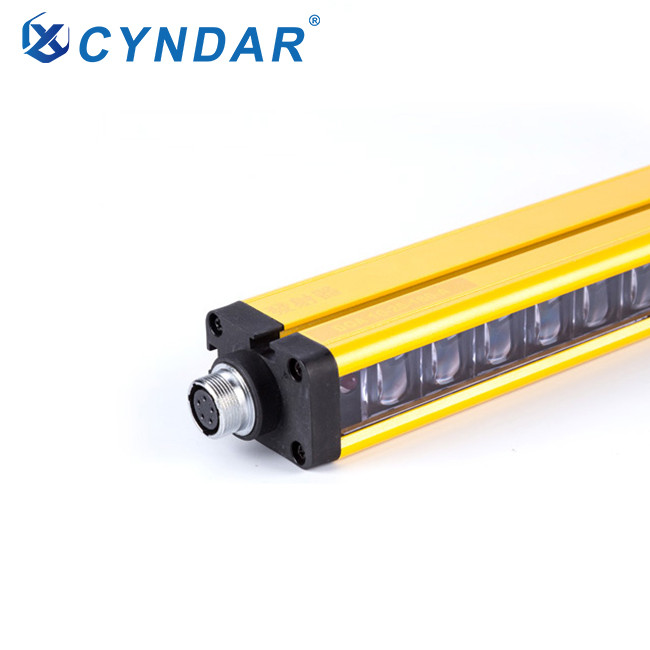 Question: What should be considered when purchasing safety light curtain sensor?
Answer: Determine the safety light curtain resolution. Resolution refers to the size of the object that the grating can reliably protect. Its size is the distance between the optical axes plus the width of a lens. Different devices require different resolutions.
Question: How to connect safety curtains for industry with plc
Answer: Connect to the IO input terminal of PLC, according to the input mode of PLC NPN. PNP, select the output mode of the light curtain sensor.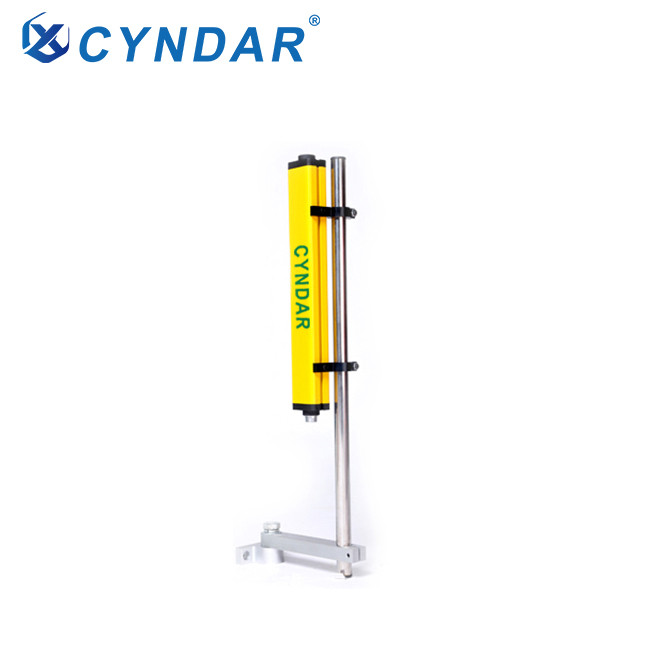 Light curtain form

Opposite

Optical axis spacing

10mm

14mm

20mm

25mm

30mm

40mm

Detection accuracy

18mm

22mm

28mm

33mm

38mm

48mm

Number of beams

6、8…32

6、8…32

4、6…32

6、8…32

4、6…32

4、6…32

High protection area

Optical axis spacing × (number of beams-1)

Protection distance

30~3000mm, 30~6000mm, 30~30000mm

size

35×51×Lmm (L is the length of the emitter/receiver)

Supply voltage

DC12/24V AC110-220V (with controller, relay passive output)

Output current

≤200mA

Output

NPN/PNP type, sink current 500mA, voltage drop below 1.5V, polarity, short circuit, overload protection

Connection method

Circular aviation socket with special link cable, 5 cores for emitter and 5 cores for receiver

Protection level

IP65

Controller

QCA/QCA2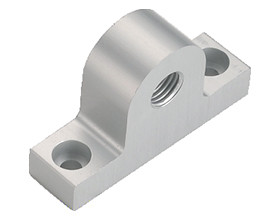 Semicircular fixing seat (aluminum alloy)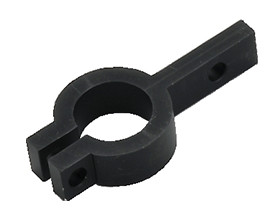 Fixing frame (aluminum alloy)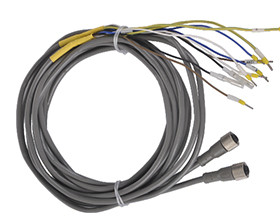 Data line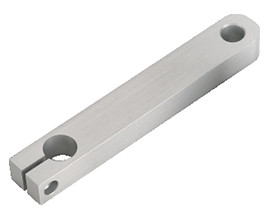 Swivel arm (aluminum alloy)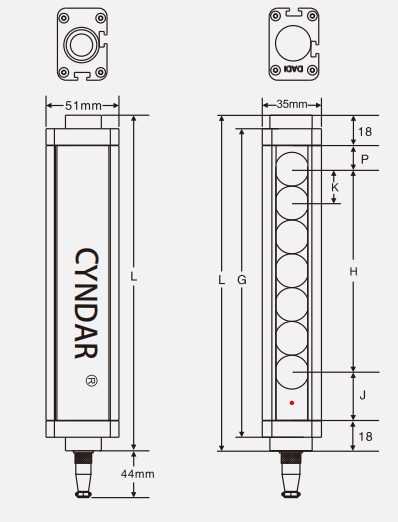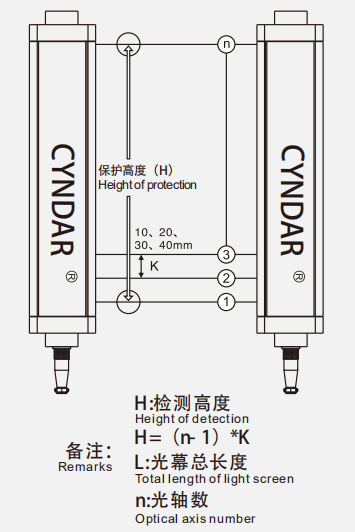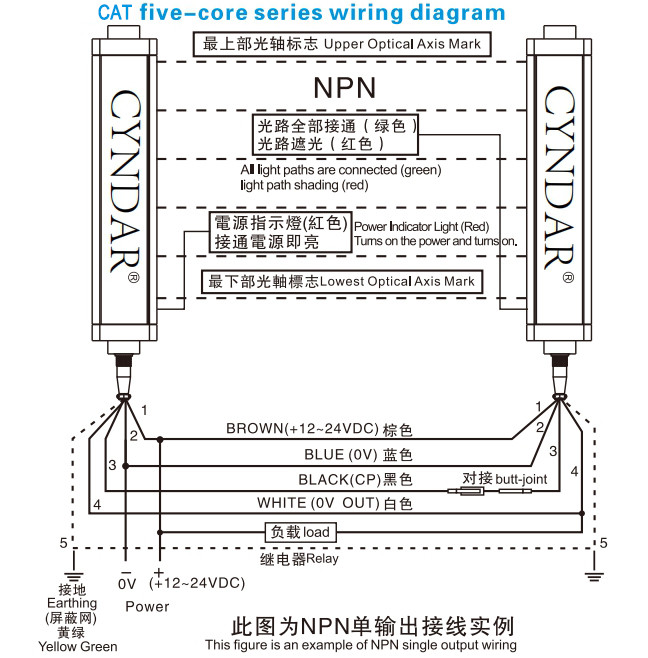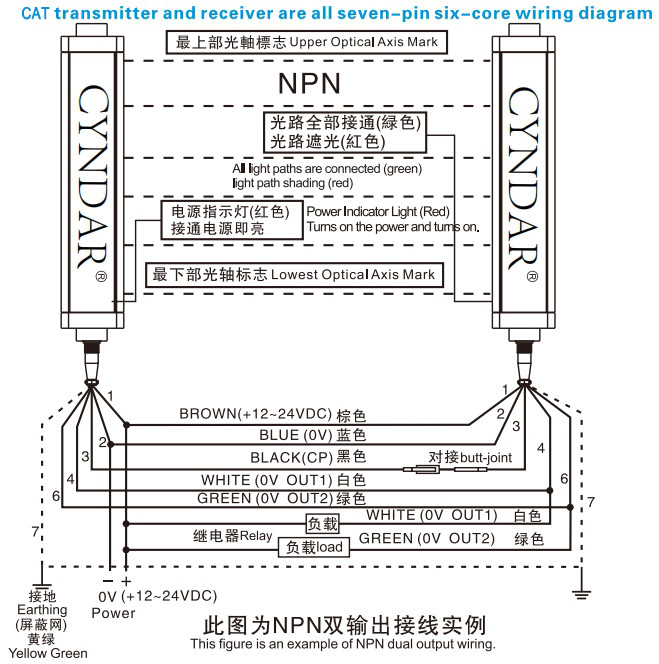 The safety light curtain has an exclusive advantage. The material is lighter and will not cause pressure on fast sailing or transportation. In order to control the condition of the hull in all directions, the grating sensor with strong wavelength multiplexing ability has become the first choice for detection. The safety grating sensing system It can measure the bending stress of the hull and the blasting force of the waves. The smaller sensor is an excellent choice for monitoring the temperature, vibration, and landing state of the aircraft.
1. Short response time and high reliability:
2. Small size.
3. Higher accuracy and more assured use:
4. Output overload or short circuit protection:
5. Synchronous signal self-check alarm:
6. Periodic system failure self-check: