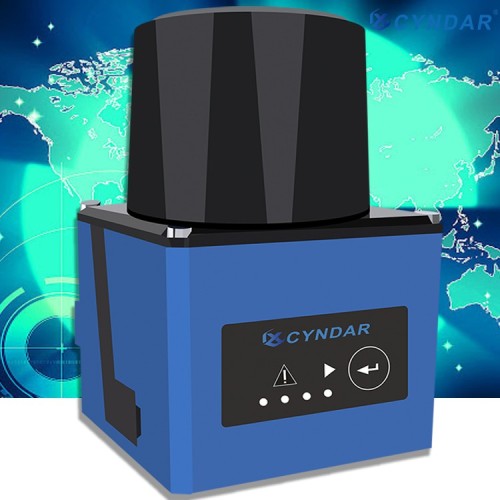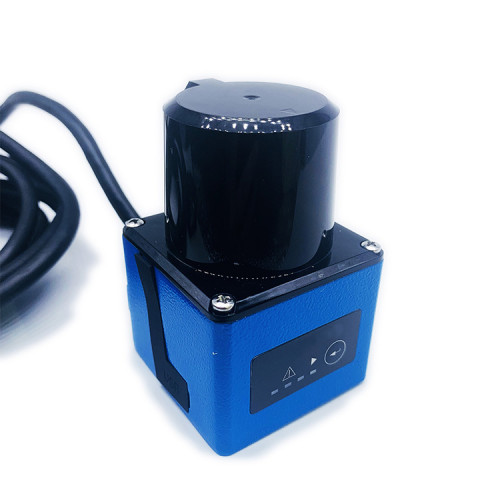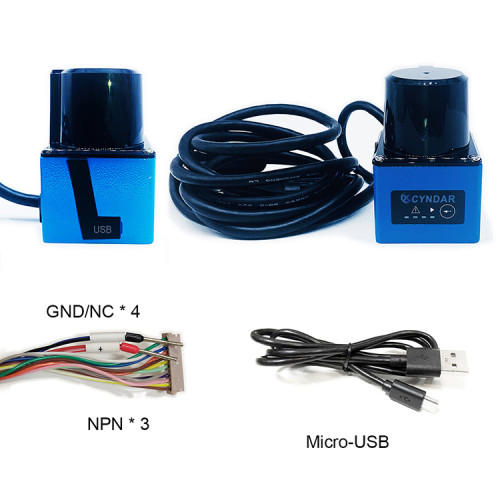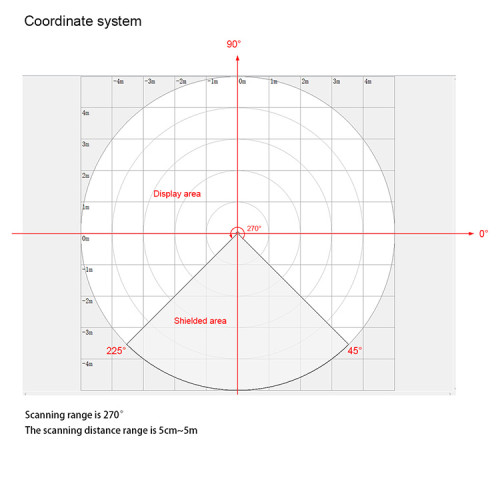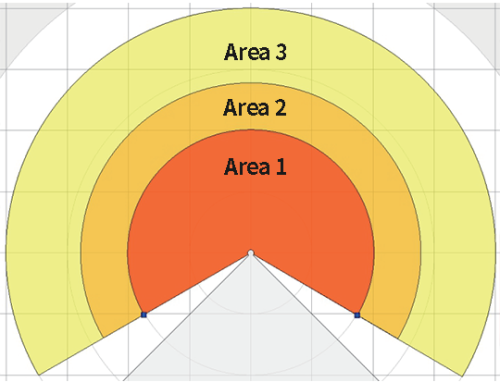 Lidar safety laser scanner sensor is used for cutting machine and bending machine protection
Item specifics
Ltem category

safety laser scanner sensor area protection
Frequency of detection

15Hz/30Hz
Detection angle range

270º
system error

±30mm
Work area

0.05m-5m
Range of working temperature

905nm(class I)
Description
series safety laser scanner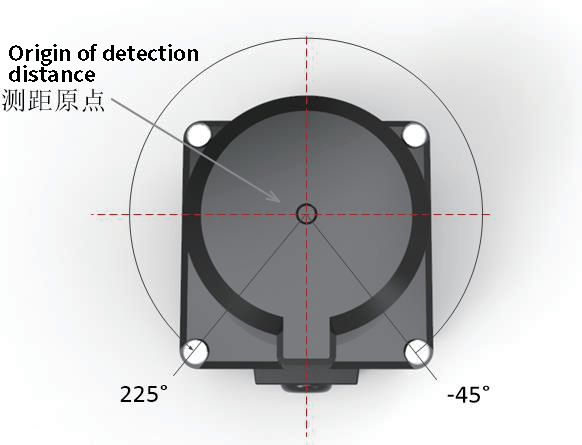 TOF-05D series safety laser scanner, the detection distance is up to 5 meters, the packaging line-paper cutter\cutting machine\punch machine peripheral personnel protection, angular resolution 0.1°, stable detection within 5 meters
TOF-05D series safety laser scanner is used to detect the perimeter protection of dangerous machinery

A high-efficiency safety laser sensor for bending machines, which is characterized by including a safety laser sensor emitting laser points; through TOF time-of-flight principle detection, the safety laser sensor can generate a signal for controlling bending through software-controlled electrical signals, Take an emergency stop.


Safety first-a more efficient solution for industrial safety
CYNDAR's newly launched TOF-05D series laser radar safety laser scanner belongs to a new generation of small smart eye laser radar safety laser scanner series products. It is a single-line 2D data type laser radar product with obstacle avoidance power ranging and counting, with high measurement accuracy , Scanning speed, strong anti-interference ability, small size, light weight, high reliability and other advantages, can obtain rich target information, and can work all day.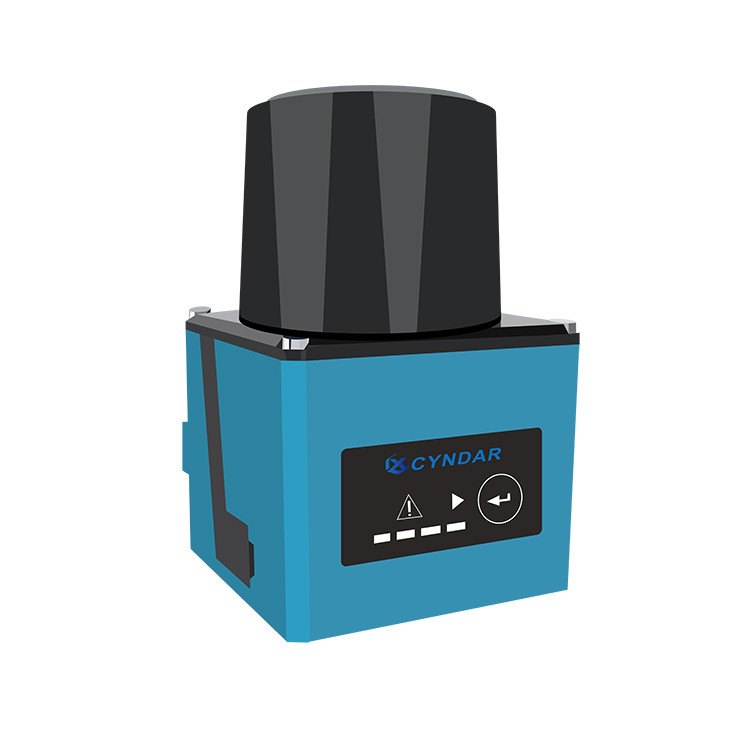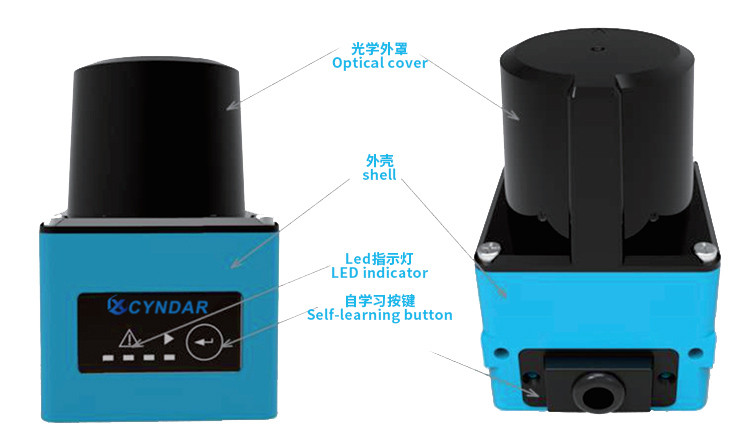 Safety first-a more efficient solution for industrial safety
How to use a safety laser scanner around the bending machine?
When the bending machine is working to bend the workpiece, the workpiece is upturned, blocking the safety laser scanner. If at this time, the safety laser scanner sends a stop signal to the bending machine, it will not be able to produce. The special safety laser scanner for the bending machine can control the bending machine to stop at any time in the dangerous area, and does not control the bending machine in the safe area, so that the bending machine can safely and conveniently carry out production and processing.
safety laser scanner sensor area protection


product code

XD-TOF-05D

I/O output (selection)

NPN(Can be set to normally open or normally closed)

Recognizable body shape

Almost any shape

PNP(Can be set to normally open or normally closed)

system error

±30mm

Laser safety level

905nm(class I)

Number of working areas

16 area groups, each area group contains 3 areas

Scanning frame rate

15Hz/30Hz

Micro-USB

Scanning angle

270º

I/O input

Micro-USB

Scan angle resolution

0.1 º/0.3°

I/O input

GND/NC*4

Detection distance

0.05m-5m

I/O output

PNP*3 Equipment working status indication*1

With self-learning button

Automatically scan the environment, generate area

Signal output hold time

100ms-10000ms (adjustable) 330ms typical

Electrical link

DB15MALE/discrete line

Reaction time

67ms-30000ms (adjustable) 134ms typical

Operating Voltage

DC9V-28V

Status Indicator

Status indication*1, area group indication*3

power

2W

Anti-vibration

10-55Hz, amplitude 0.75mm, XYZ triaxial, 2 hours per axis; 50-200Hz, 196m/s² (20G), scanning speed 2min/x cycle, XYZ triaxial, 2 hours per axis

Switch drive

DC30V50mA

range of working temperature

905nm(class I)

Shape tone

Color blue

Storage temperature range

15Hz/30Hz

Waterproof and dustproof grade

IP65

Environmental illuminance range

270º

body weight

150g body weight (without cables)

Specification (length * width * height)

50mm*50mm*76mm
CYNDAR safety laser scanner sensor area protection Size

Safety laser scanner sensor area protection software:There are 2 ways to use the software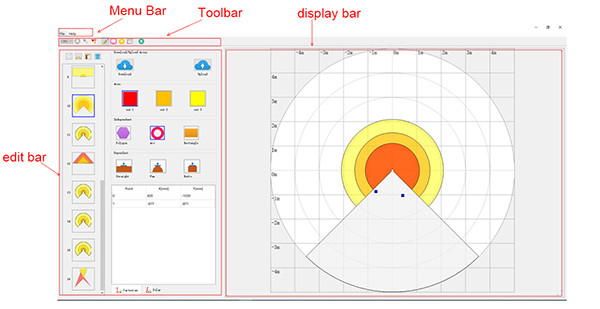 Edit interface

Edit bar: used to edit areas and area groups to meet user needs.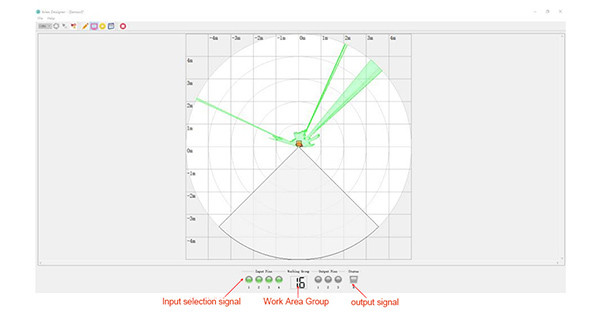 Monitoring interface

Display bar: used to display the effect of area editing and point cloud data.
Parts of Safety laser scanner sensor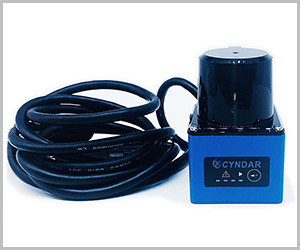 1.95m connect to external power cord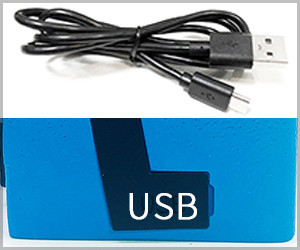 With 1m USB cable to connect to the host computer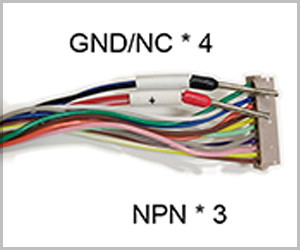 GND/NC*4, NPN *3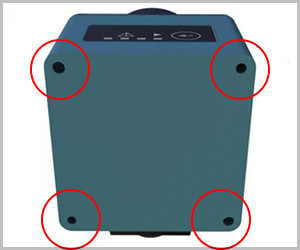 With screw holes can be used to fix 2D infrared laser scanner sensor safety laser scanner

Product application scenarios and others

TOF-05D safety laser scanner sensor can be used for area protection, warehouses, banks, automated factories, etc.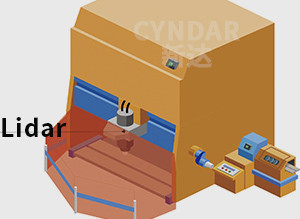 Dangerous point protection on the 3D laser cutting (leather cutting machine) system. When using a laser cutting machine for industrial operations, some necessary protective measures are required, such as a safety laser scanner sensor to protect the perimeter to avoid unnecessary damage.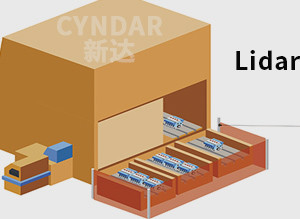 The safety production perimeter protection early warning system is suitable for the monitoring of personnel intrusion in the perimeter dangerous areas of the construction site, cement, coal, petrochemical, electric power and other industries. 2d laser scanner sensor safety area scanner can be set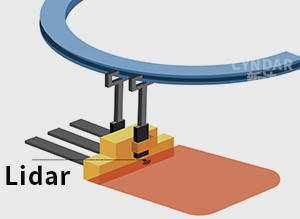 The "Compulsory Provisions of Engineering Construction Standards" stipulates that the heavy hammer of the conveyor belt tensioning device of the overhead conveyor shall be surrounded by safety protection devices to prevent the heavy hammer from colliding with persons or objects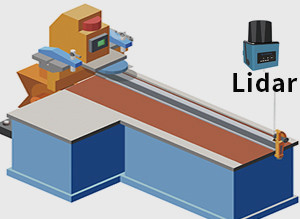 Use mechanical equipment safety laser scanners with safety protection devices on the perimeter of the processing table, cutting table, bending machine, etc., on the left and right sides and back of the worktable to prevent staff from being injured and protect the safety of personnel

Questions and answers for safety lidar

Typical Case

This chapter lists several typical application cases of the 05D series. Users can use them as a reference and modify them based on their own applications. Before formally designating a plan, generally consider the following issues
1. What is the purpose of the program.
2. Where is the suitable installation location of the radar.
3. What is the regional setting and how many regional groups are needed.
4. In the process of system operation, how to switch the area group.
5. When the radar alarms, how to deal with the alarm signal.
Lidar Safety Laser Scanner Factory Picture