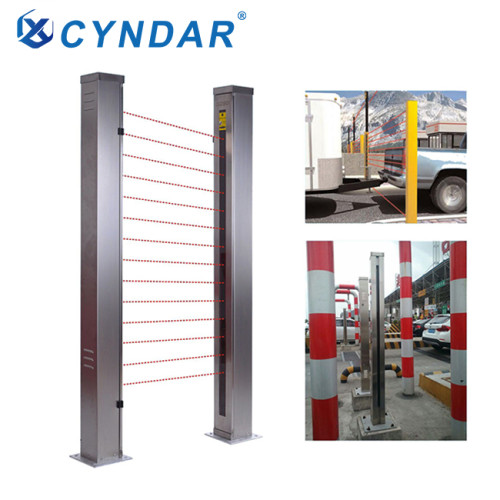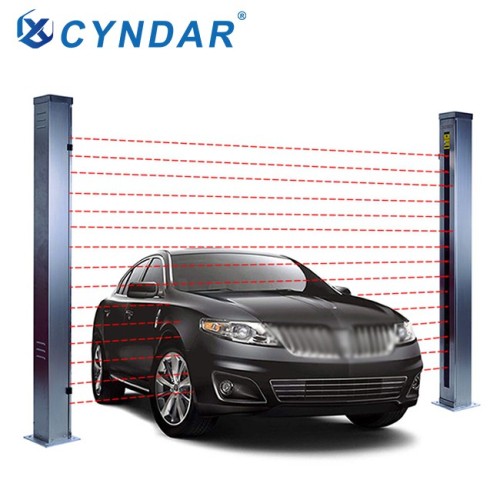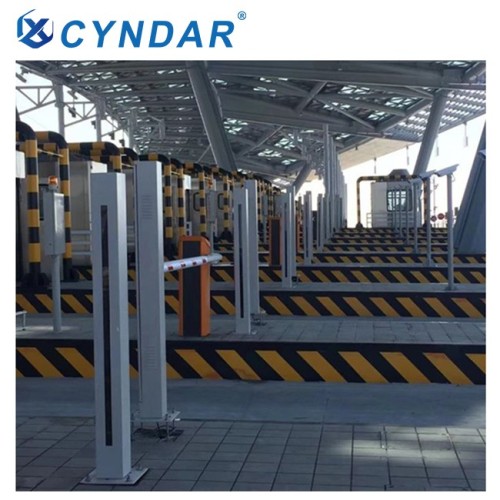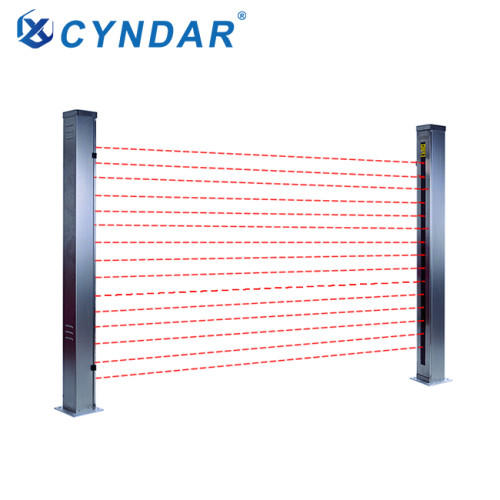 Safety light curtain with protective cover for detecting and measuring vehicle separation
Item specifics
Indicator light

Mechanical nylon film trigger switch
Detection distance

0-30m
Humidity switch

10/14/20/25/30/40 / 80mm (customizable)
Description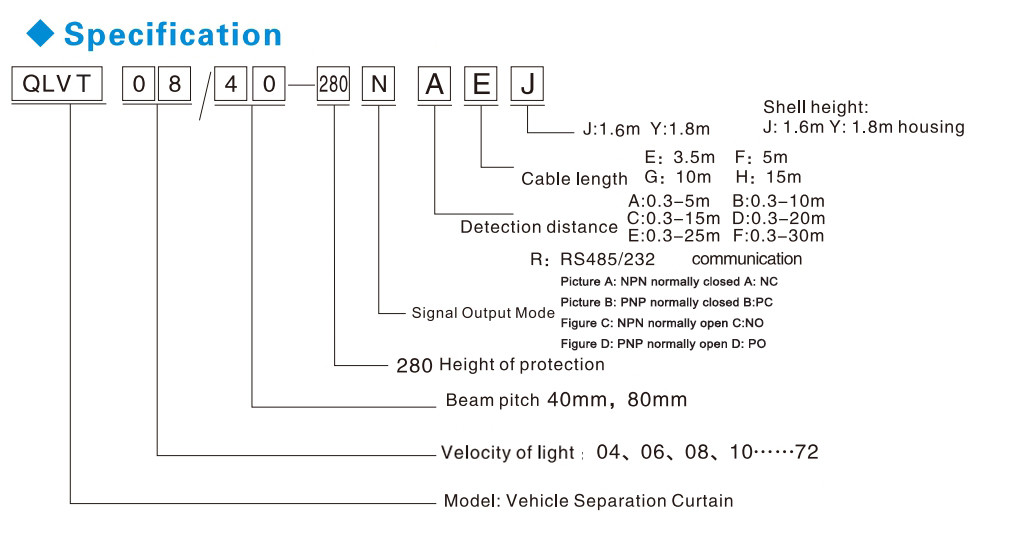 Features of Infrared vehicle separator:
1. Integrated design, no controller, easy to use;
2.dual NPN output: detect vehicle signal output and grating fault alarm output;
3. LED indicator can display the working status and fault status of the grating;
4. Ultra-long detection distance and easy alignment;
5. In good weather, the correct rate of separation judgment is 99.9%; in bad weather, the correct rate of separation judgment is 99.5%;
6. Strong anti-interference, can resist 40000LUX direct light source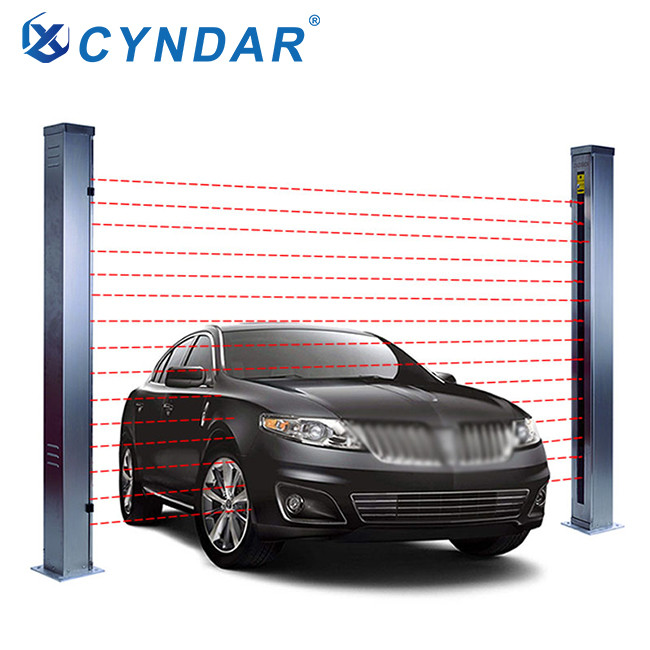 Related issues with vehicle separation light curtain:

■ The nixie tube intelligently displays the alarm status, such as: when there is a failure, the orange indicator light is always on, the nixie tube indicates an error condition, cable failure: display; output short-circuit failure: display [C].

■ Light curtain machine guarding special protective housing to ensure that the vehicle separator can be reliably used in harsh outdoor environments. The special electric heating glass and temperature control device can automatically heat the glass window in cold seasons to remove condensation, frost or fog on its surface . The temperature control range is 7℃—55℃.
■ Special settings enable the vehicle separator to reliably detect the trailer hook, but can ignore the interference of snowflakes, stones, insects or birds.
■Safety light curtain with protective cover for detecting and measuring vehicle separation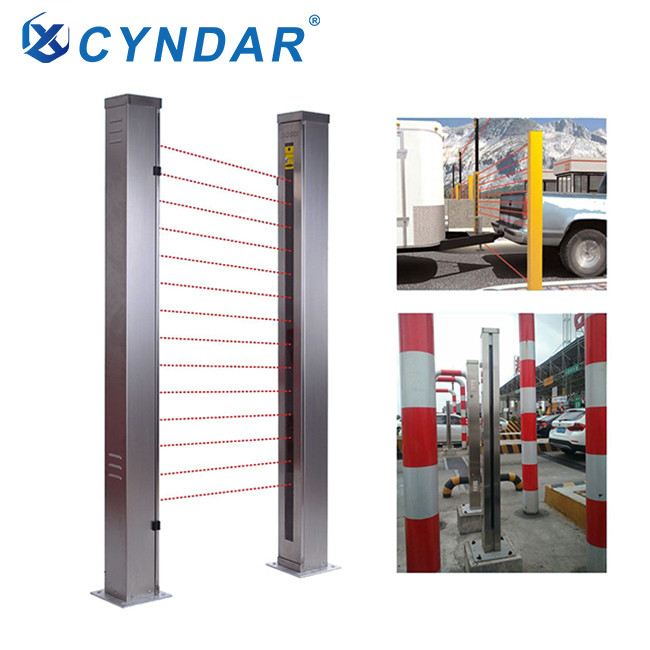 Detection distance

0-5m

0-10m

0-30m

Heating power

24v 10A

Light curtain height

50 mm to 2840 mm

Main thermostat

Disk packaging

Spare thermostat

Closing temperature: 4℃ Disconnecting temperature: 29℃

Beam spacing

Sealing temperature: 55°C Disconnecting temperature: 36°C

Humidity switch

10/14/20/25/30/40 / 80mm (customizable)

Indicator light

Mechanical nylon film trigger switch

Structure

Relative humidity: 20-80%

Operating temperature

When the heating element is turned on, the front red LED lights up

Protection level

Shell: stainless steel or aluminum alloy, window: heated glass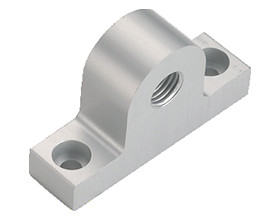 Semicircular fixing seat (aluminum alloy)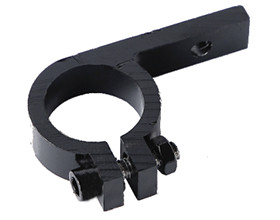 Mounting brackets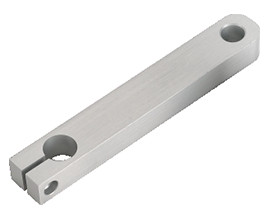 Swivel arm (aluminum alloy)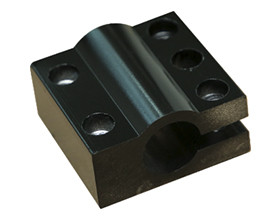 Mounting brackets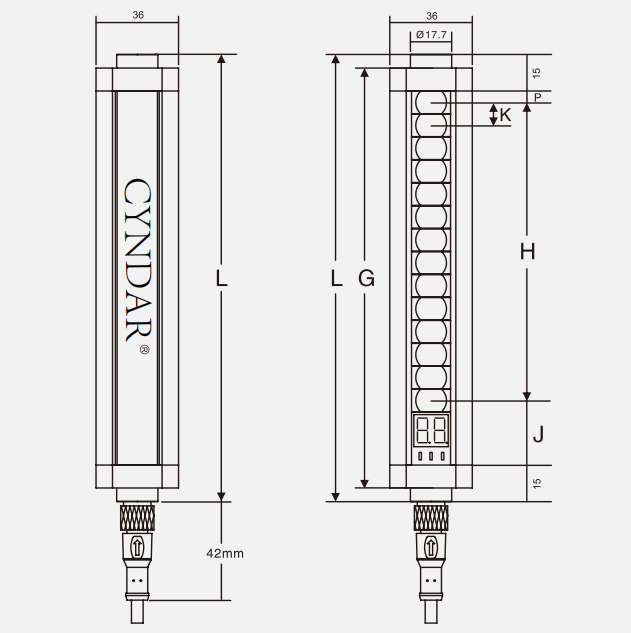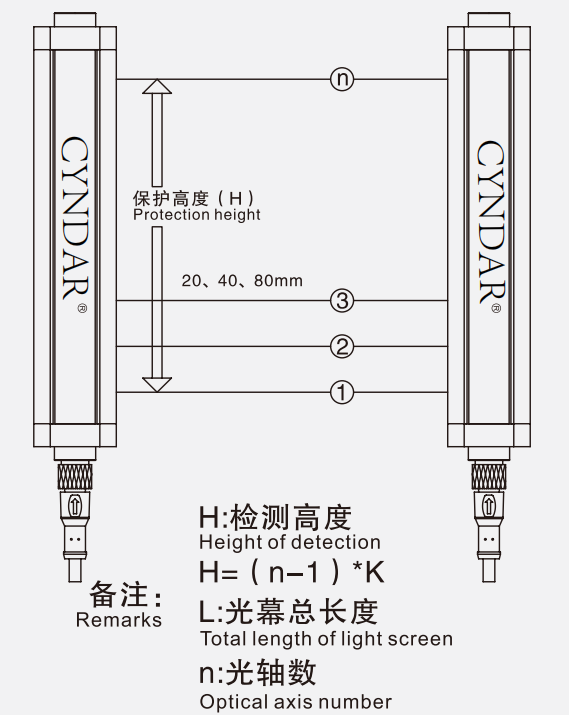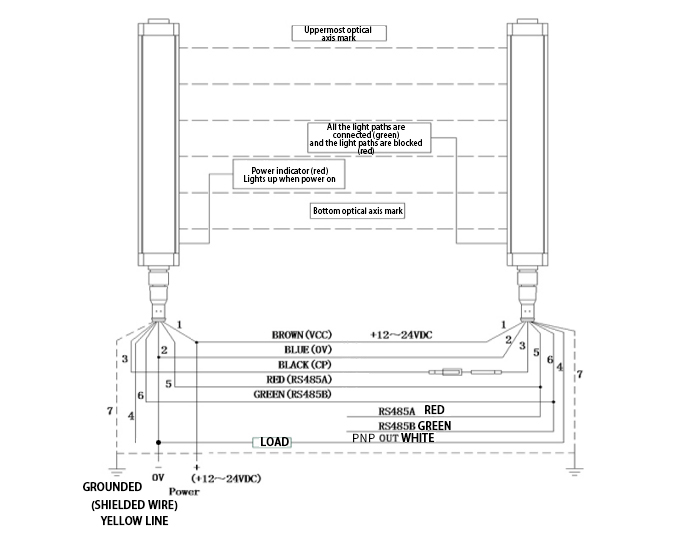 Vehicle separation light curtain applied to expressway toll stations can help realize no manual toll collection. Like the QSMT series Infrared vehicle separator under the CYNDAR brand, safety light curtain mainly uses linearly arranged infrared light emission and reception to realize synchronous scanning of vehicles, and convert light signals into electrical signals, thereby realizing comprehensive detection of vehicle data.