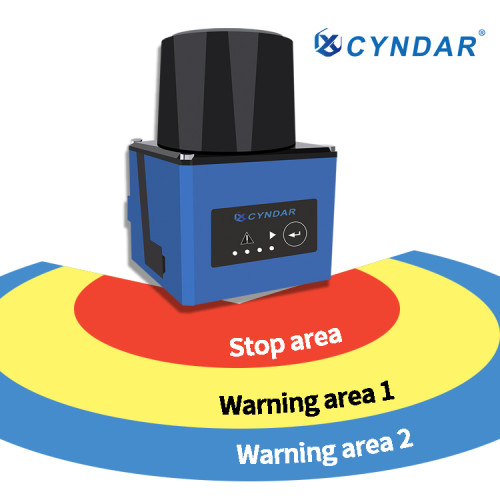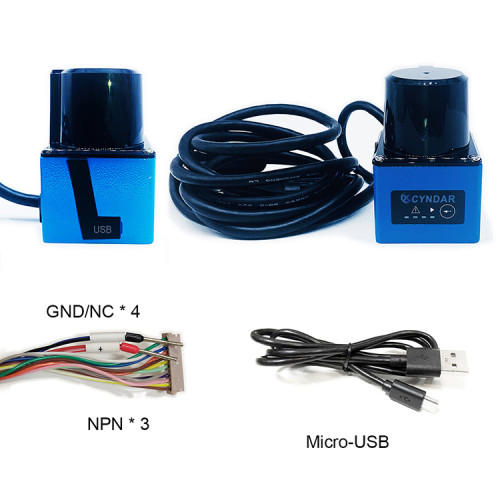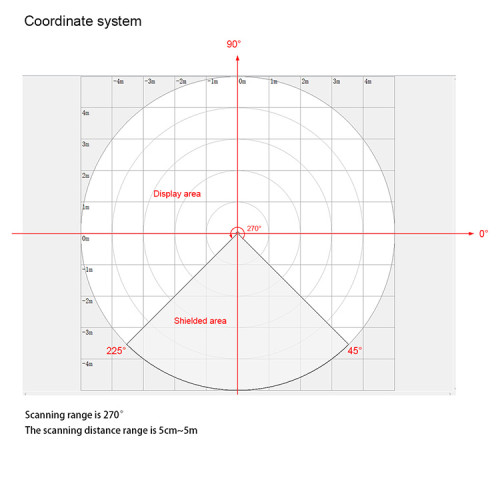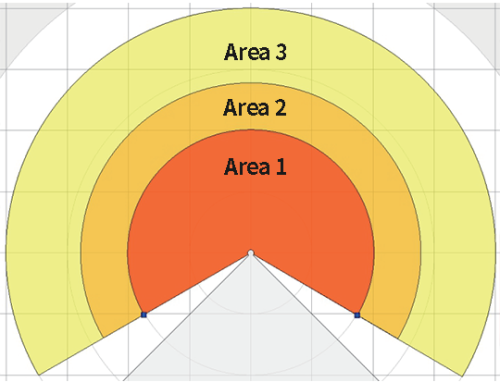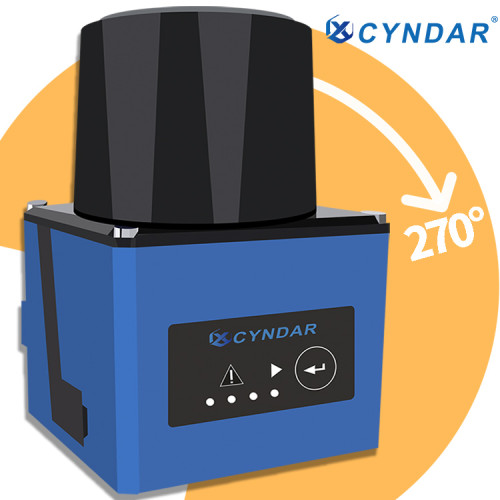 2D safety laser scanner sensor is used for robot area protection collision
Item specifics
Product name

Lidar safety laser scanner sensor
Detection angle resolution

0.1 º/0.3°
Detection angle range

270 degrees
Detection angle range

±30mm
Work area

0.05m-5m
Size (length*width*height)

5cm*5cm*7.6cm
Description
The safety laser scanner optics is concentrated in the robotic arm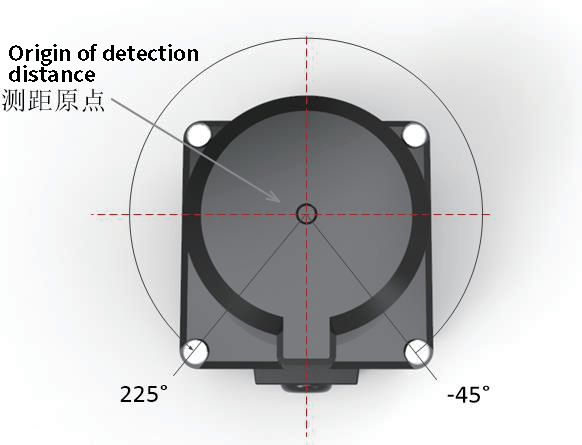 Through the safety laser scanner, the working position of the robotic arm can be positioned to realize the movement of the workpiece, and the protection device can also be installed on the circumference of the robotic arm to prevent the robotic arm from crossing the working range to protect people and objects

LiDAR stands for "light detection and ranging" and is a technology used to measure the distance of an object from a sensing device. The light beam emitted by the LiDAR system hits the target and is then reflected back to the sensor near the light source. By measuring the time required for light to travel and knowing the constant speed of light, the distance to the target can be calculated with high accuracy. This is called Time of Flight (ToF).
The TOF-05D laser safety sensor scanner uses this time-of-flight principle for distance measurement and detection

Through the safety laser scanner

Through the safety laser scanner, the working position of the robotic arm can be positioned to realize the movement of the workpiece, and the protection device can also be installed on the circumference of the robotic arm to prevent the robotic arm from crossing the working range to protect people and objects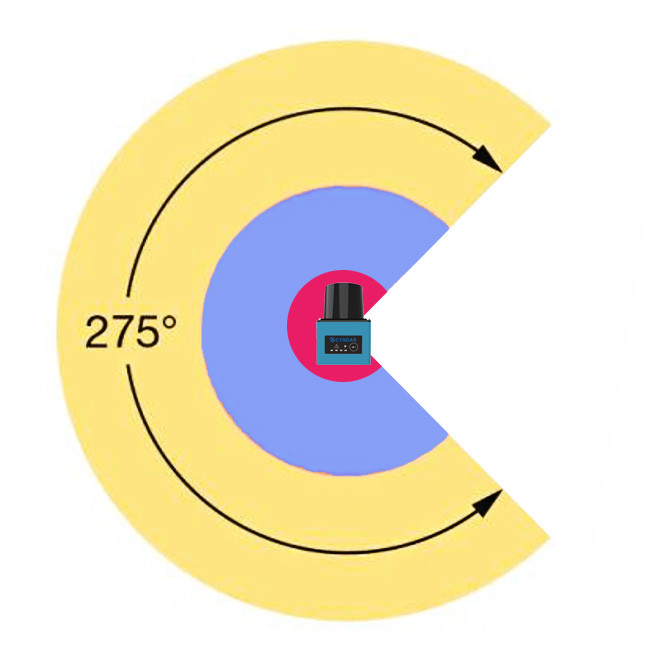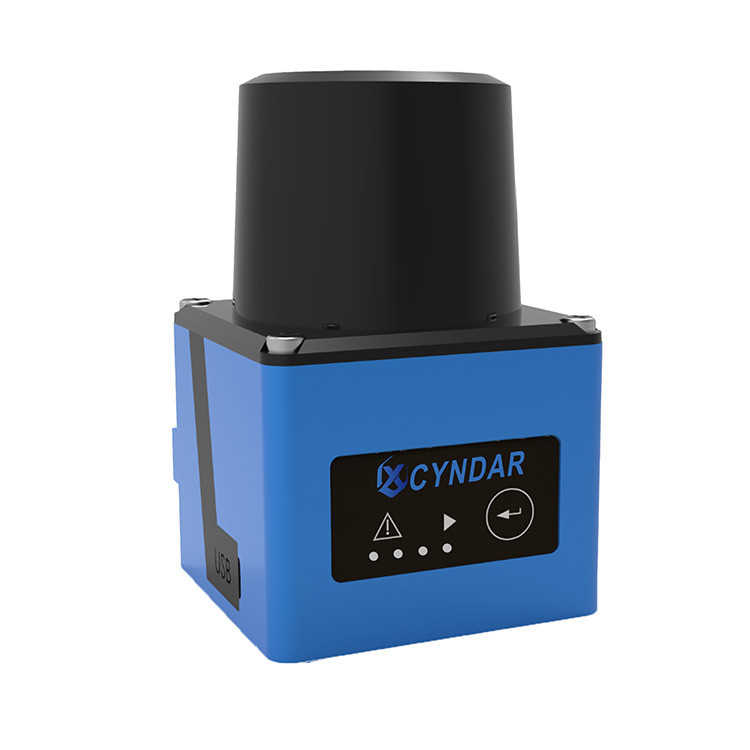 Safety laser sensor Safety laser scanner

External safety laser sensor of the robot arm: a sensor used to detect the environment (such as detecting objects, distance from objects) and conditions (such as detecting whether the grabbed objects have fallen). Specific distance sensor TOD-05D
The use of intelligent sensor systems has improved the robot's mobility, practicability and intelligent standards. The human perception system is robot dexterous for information about the outside world. However, for some licensed information, sensors are more effective than human systems.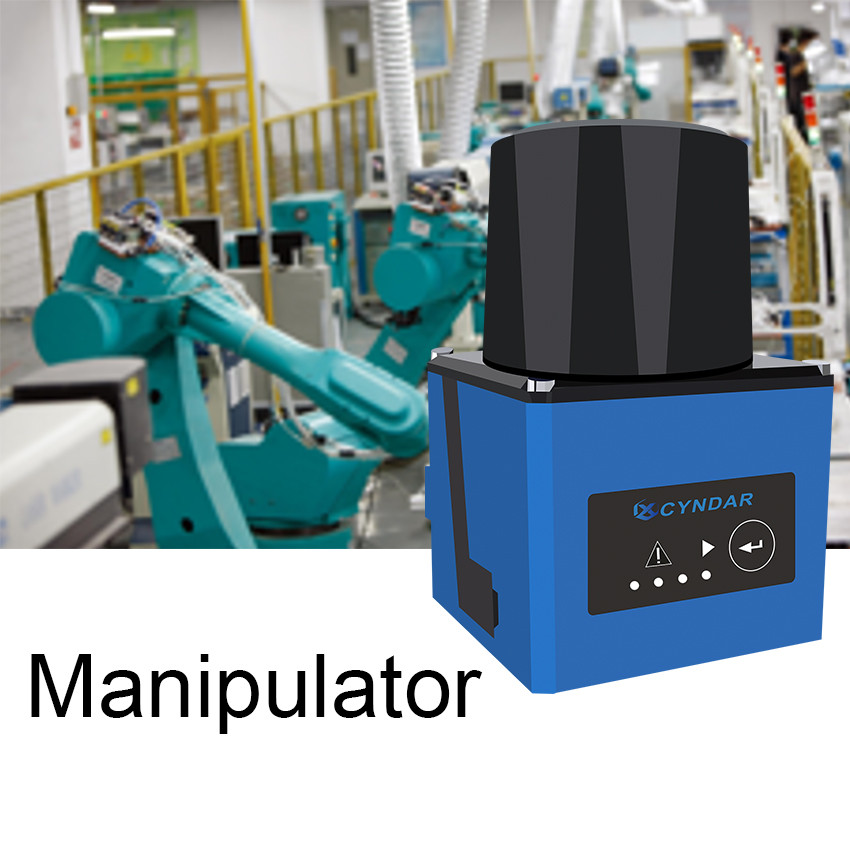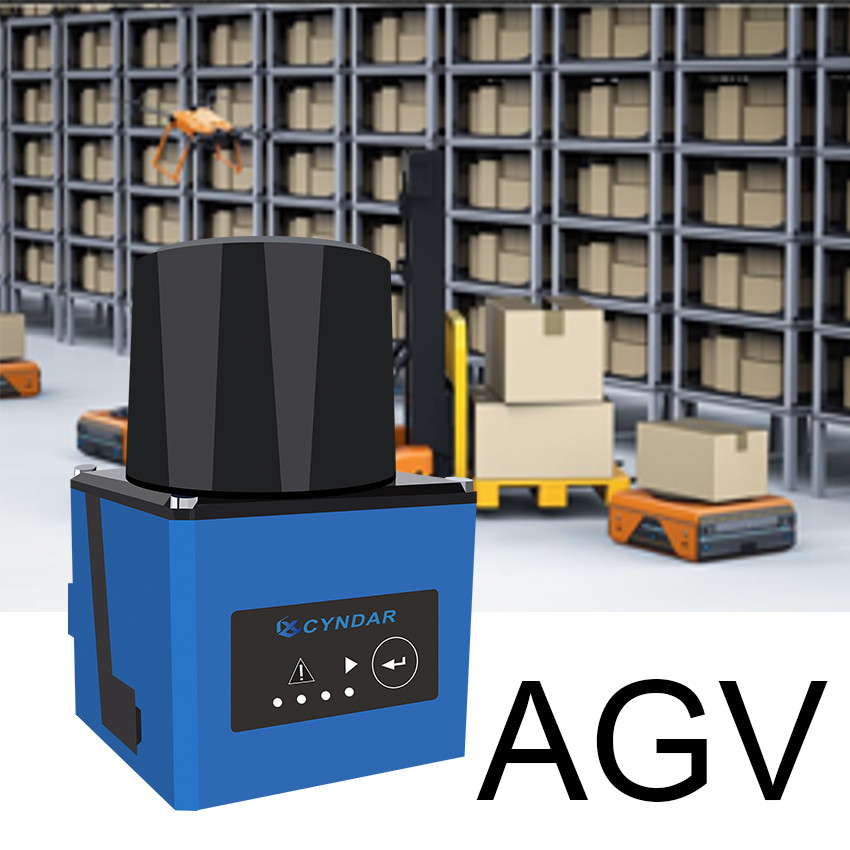 From magnetic stripe navigation, QR code navigation to laser navigation to visual navigation, each leap is based on the continuous improvement of core technology, and with the continuous development of laser navigation, the key sensor for its technology realization-lidar sensor /Safety laser scanners have also been placed in a more important position, becoming one of the most core components of AGV robots.

Product name

2D TOF Obstacle Avoidance Lidar

Product number

XD-TOF-05D

IO output(Option)

NPN

enter

GND/NC*4

PNP

Measurement error

±30mm

Laser safety level

Low power 905nm (laser safety standard level)

Self-learning function

Construct areas and area groups by scanning the surrounding environment

Frequency of detection

15Hz/30Hz

Detection angle range

270 degrees

Signal output hold time

100ms-10000ms (adjustable) 330ms typical

Switch output

NPN*3 Equipment working status indication*1

Detection angle resolution

0.1 º/0.3°

Work area

0.05m-5m

Response time

67ms-30000ms (adjustable) 134ms typical

Status Indicator

Power indicator*1, status indicator*3

Number of area groups

16 custom areas can be set (polygon, rectangle, arc can be set), each area group can be set for early warning, warning, stop

Anti-vibration

10-55Hz, amplitude 0.75mm, XYZ triaxial, 2 hours per axis; 50-200Hz, 196m/s² (20G), scanning speed 2min/x cycle, XYZ triaxial, 2 hours per axis

Electrical link

DB15 MALE/discrete line

USB to serial communication

Connect with host computer via Micro-USB

Supply voltage

DC9V-28V

Working temperature

-10ºC ▬ +55 ºC

Power consumption

2W

Storage temperature range

-30ºC ▬ +75 ºC

Switch drive

DC 30V 50mA

Resistance to ambient light

≤50000lux

Shell color

blue

Size (length*width*height)

5cm*5cm*7.6cm

Protection level

IP65

Recognizable object shape

Most any shape

weight

150g without cable
Robotic arm safety laser scanner Size

Robotic arm safety laser scanner software:There are 2 ways to use the software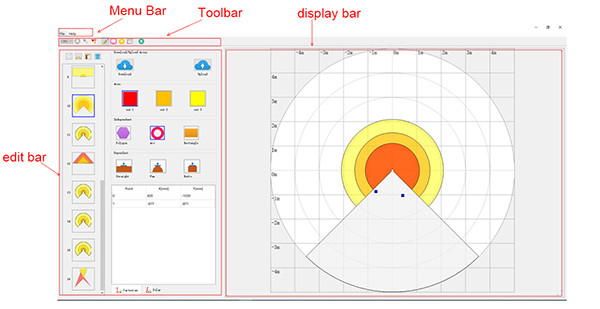 Edit interface

Edit bar: used to edit areas and area groups to meet user needs.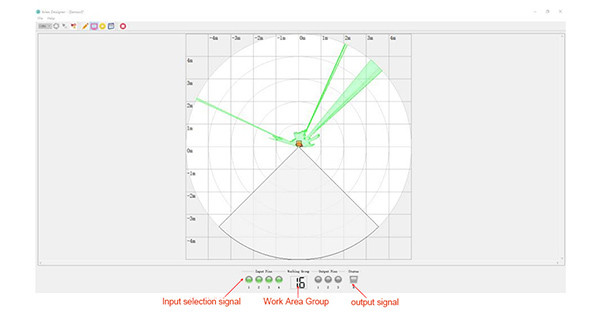 Monitoring interface

Display bar: used to display the effect of area editing and point cloud data.
Safety laser scanner sensor Power accessories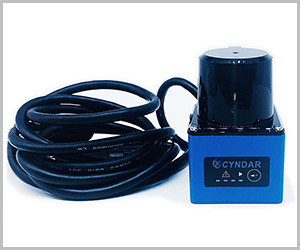 1.95m power cord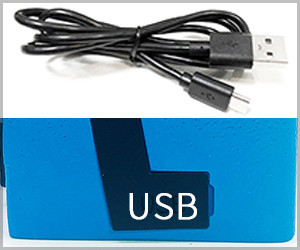 USB to serial communication between host computer, length 1m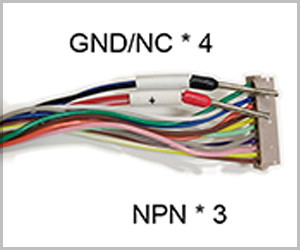 GND/NC*4,NPN/PNP*3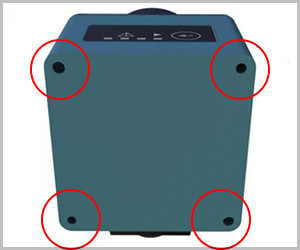 05D series have mounting screw holes at the bottom and side, users can use standard screws to fix the radar

AGV, AMR, transportation robot obstacle avoidance using lidar

Provide professional intelligent system solutions for warehouses, modern logistics, automobiles, pharmaceuticals, electronics manufacturing and other industries. Provide 2D safety laser sensors and safety laser scanners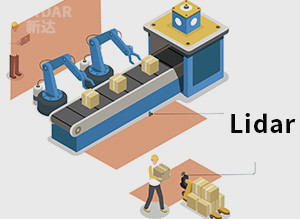 E-commerce warehousing realizes automated cargo transportation. Workers only need to be responsible for picking goods. Autonomous mobile robots (AMR) are responsible for long-distance transportation. 2D detection safety lidars are set up in front of and behind the robots to ensure safe and reliable transportation.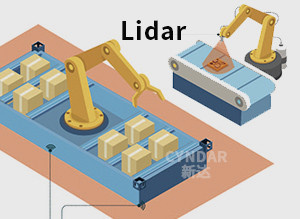 The stamping robot of the auto cover automaker sets up safety protection on the perimeter and uses the 2d laser scanner sensor to ensure high efficiency and safe completion of automatic connection loading and unloading technology, and the efficiency is increased by 40%.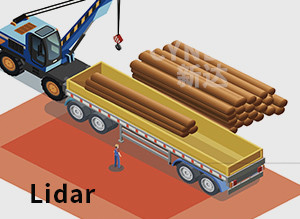 In harsh environments, drivers sometimes cannot view the rear of the truck. Industrial safety laser scanners that can prevent collisions are installed on the rear of the truck to avoid collisions.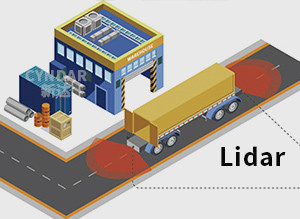 The industrial safety laser scanners installed in the front and rear of the automatic transporter can prevent collisions, so as to avoid hitting objects or people