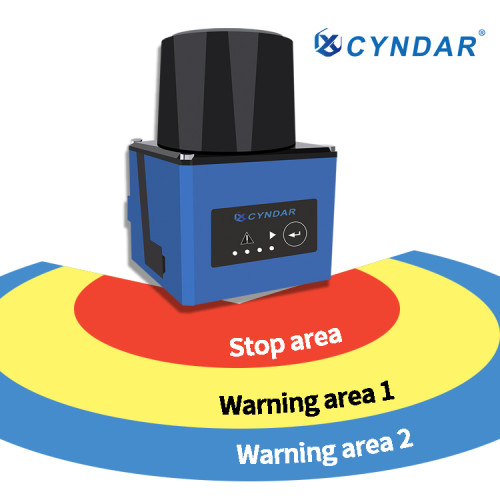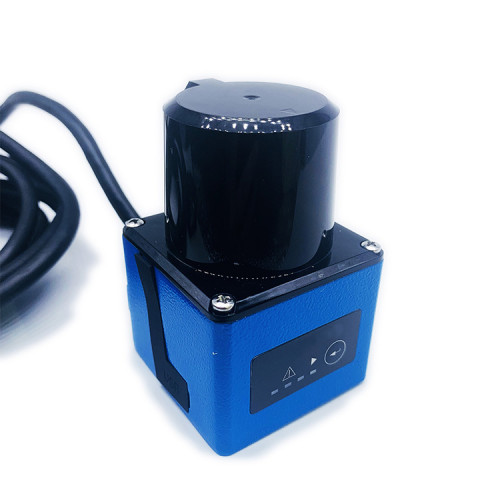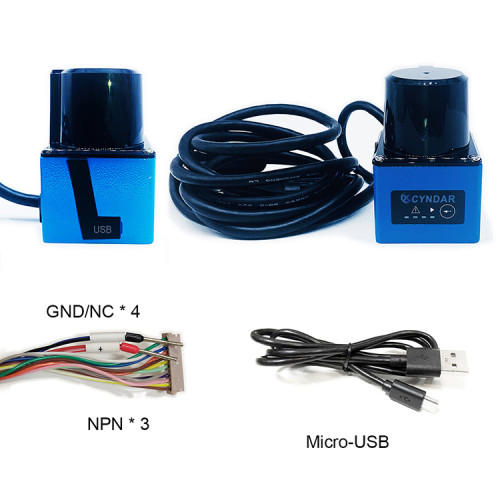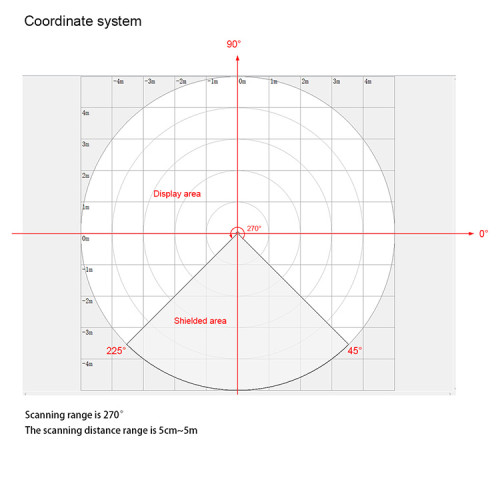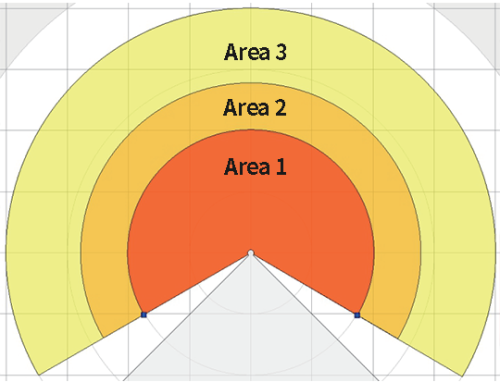 AGV safety laser scanner area protection with three warning outputs 5 m
Item specifics
Product name

Lidar safety laser scanner sensor
Detection angle resolution

0.1 º/0.3°
Detection angle range

270 degrees
Detection angle range

±30mm
Work area

0.05m-5m
Size (length*width*height)

5cm*5cm*7.6cm
Description
Single-line laser radar safety laser scanner used in the AGV field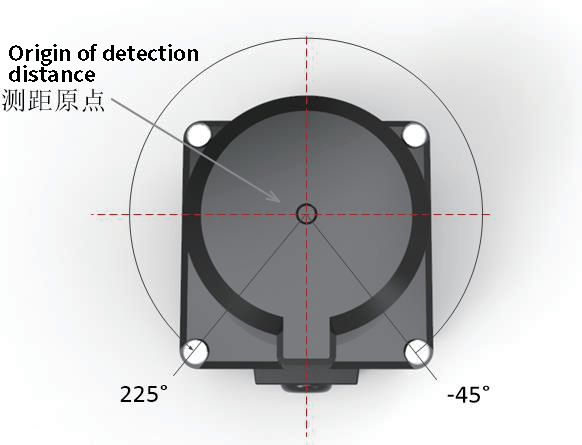 In the AGV field, single-line lidar is the main application. Single-line lidar can help robots avoid obstacles. It has fast scanning speed, strong resolution and high reliability. Compared with multi-line lidar, single-line lidar is more effective in angular frequency and sensitivity. The reaction is faster, so it is more accurate in testing the distance and accuracy of surrounding obstacles.

AGV safety laser scanner area protection with three warning outputs

TOD-05D safety laser scanner is a single-line laser radar, which can be set with three independent signal outputs, suitable for different obstacle avoidance effects when AGV is walking
Safety laser scanner adopts the "speed of light-time" flight principle, the technology to reproduce two-dimensional scene (plane) through high-speed scanning

The area detection of the 05D series safety laser scanner monitors the area specified by the user. When an object enters the area, the radar will alarm the main control device. This defined area is called the "area".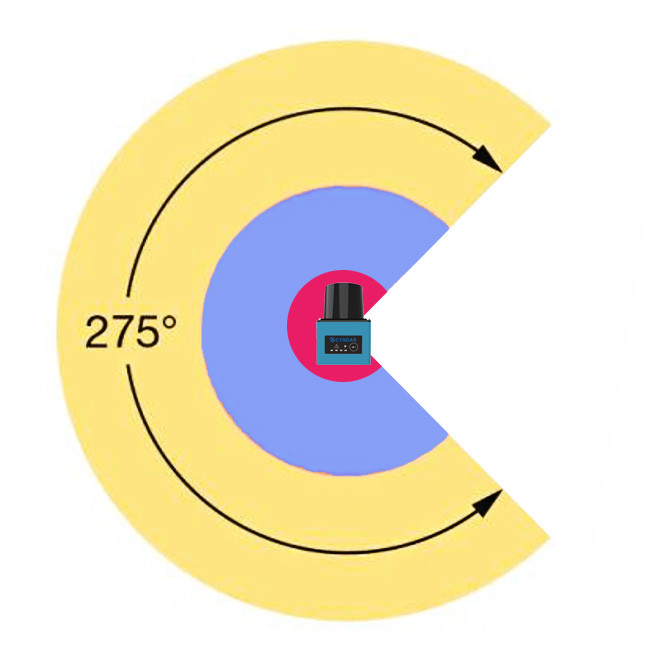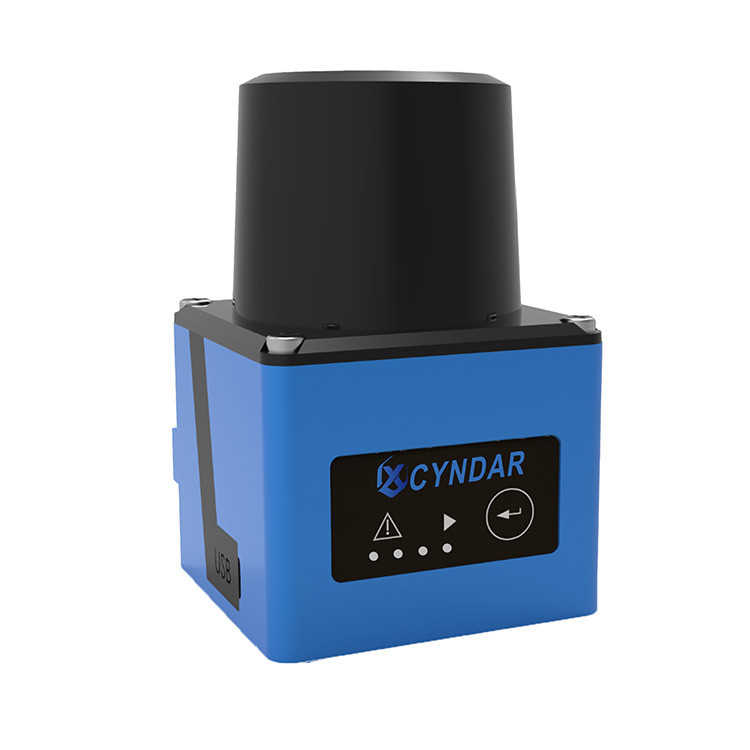 Full scale area
The outer area is used as the reference area, and the arc is generated in proportion to the inner area.
When defining the area, pay attention to the following points:
The points defining polygons, rectangles and arcs must be within -5~5m (Lidar ranging range).
All areas are not defined between -90°~ -45°.
The scale area is located in the upper layer area.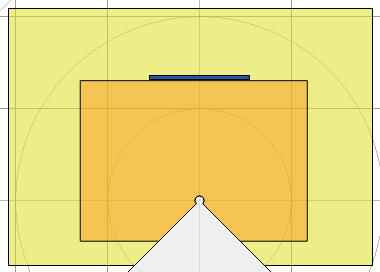 Lidar area group-associated area
When an object invades a certain area, its corresponding LED light will be lit, and its corresponding output signal will also change to a high level.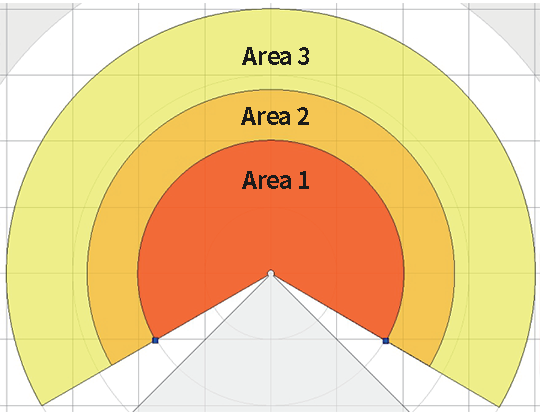 Product name

2D TOF Obstacle Avoidance Lidar

Product number

XD-TOF-05D

IO output(Option)

NPN

enter

GND/NC*4

PNP

Measurement error

±30mm

Laser safety level

Low power 905nm (laser safety standard level)

Self-learning function

Construct areas and area groups by scanning the surrounding environment

Frequency of detection

15Hz/30Hz

Detection angle range

270 degrees

Signal output hold time

100ms-10000ms (adjustable) 330ms typical

Switch output

NPN*3 Equipment working status indication*1

Detection angle resolution

0.1 º/0.3°

Work area

0.05m-5m

Response time

67ms-30000ms (adjustable) 134ms typical

Status Indicator

Power indicator*1, status indicator*3

Number of area groups

16 custom areas can be set (polygon, rectangle, arc can be set), each area group can be set for early warning, warning, stop

Anti-vibration

10-55Hz, amplitude 0.75mm, XYZ triaxial, 2 hours per axis; 50-200Hz, 196m/s² (20G), scanning speed 2min/x cycle, XYZ triaxial, 2 hours per axis

Electrical link

DB15 MALE/discrete line

USB to serial communication

Connect with host computer via Micro-USB

Supply voltage

DC9V-28V

Working temperature

-10ºC ▬ +55 ºC

Power consumption

2W

Storage temperature range

-30ºC ▬ +75 ºC

Switch drive

DC 30V 50mA

Resistance to ambient light

≤50000lux

Shell color

blue

Size (length*width*height)

5cm*5cm*7.6cm

Protection level

IP65

Recognizable object shape

Most any shape

weight

150g without cable
AGV safety laser scanner Size

AGV safety laser scanner software:There are 2 ways to use the software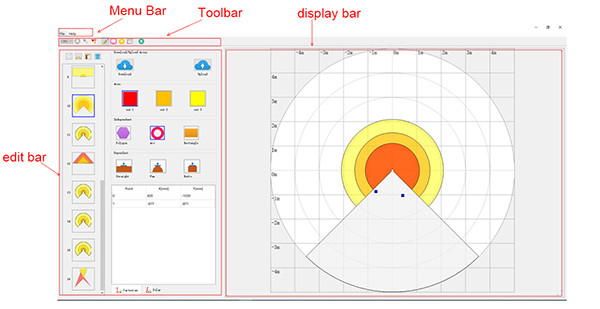 Edit interface

Edit bar: used to edit areas and area groups to meet user needs.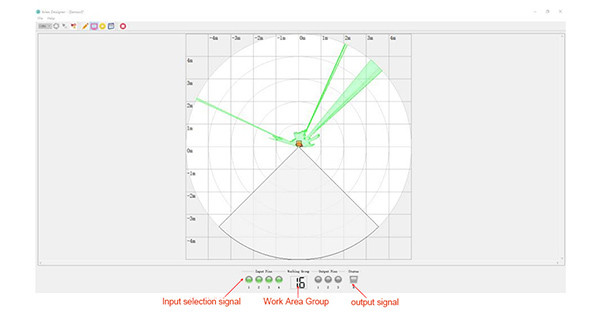 Monitoring interface

Display bar: used to display the effect of area editing and point cloud data.
Safety laser scanner sensor Power accessories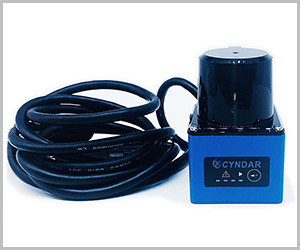 1.95m power cord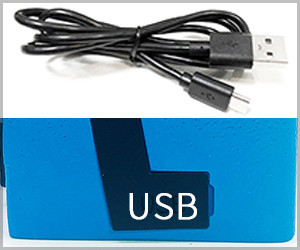 USB to serial communication between host computer, length 1m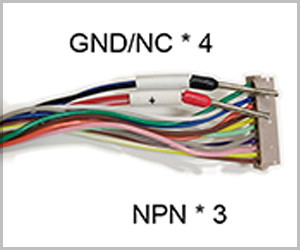 GND/NC*4,NPN/PNP*3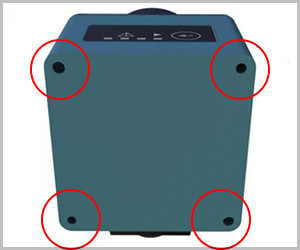 05D series have mounting screw holes at the bottom and side, users can use standard screws to fix the radar

AGV safety laser scanner Product application scenarios and others

In the field of AGV applications, lidars are mainly divided into two types according to their functions: obstacle avoidance and navigation.

TOF-05D belongs to obstacle avoidance lidar. Obstacle avoidance lidar only needs to detect surrounding obstacles. Relatively speaking, the technical requirements are relatively low. Obstacle avoidance lidar has been applied early and has a wide range. CYNDAR technology is very mature and has been applied. In multiple brand companies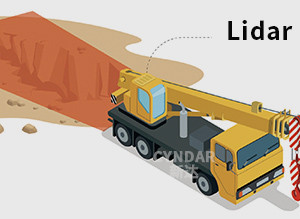 When cranes are working in industry, sometimes the driver cannot determine the safety of the rear. The safety laser scanner can be used to determine the safety of the rear.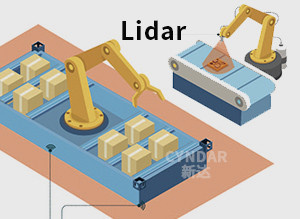 Based on the multi-joint robotic arm using a laser safety scanner. The lidar obstacle avoidance optical telescope is integrated into the robotic arm. On the one hand, due to the many degrees of freedom of the robotic arm, it can move in any angle and direction.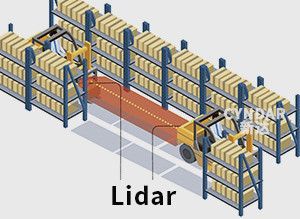 Optimize throughput and increase work efficiency through safety laser scanner sensors installed on narrow aisle AGV trucks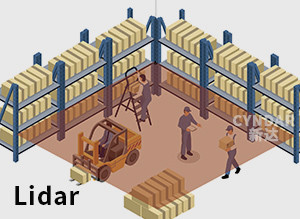 Factory automation and warehousing, the use of AGV vehicles can improve efficiency and protect human safety