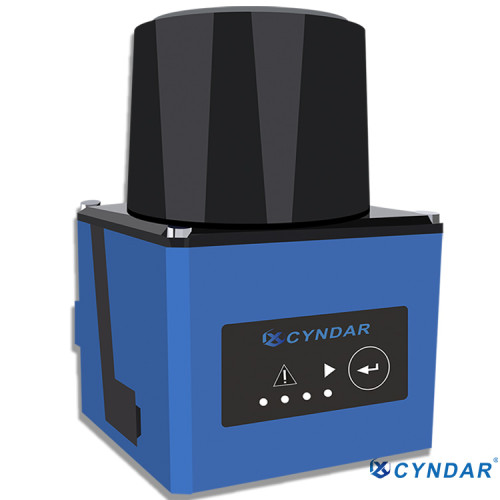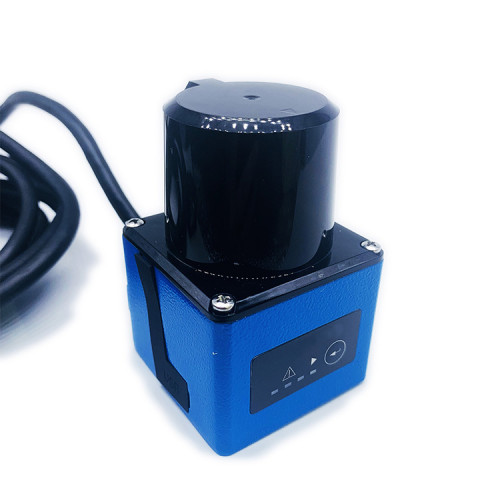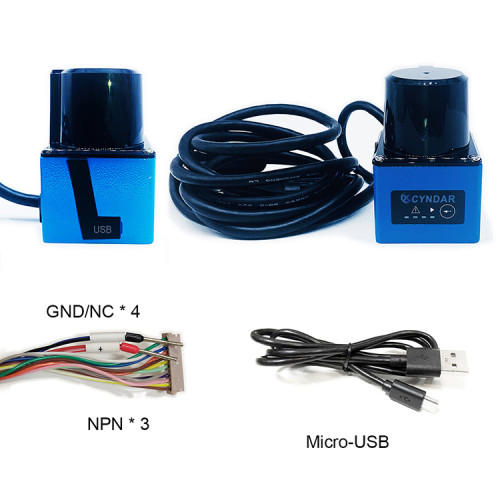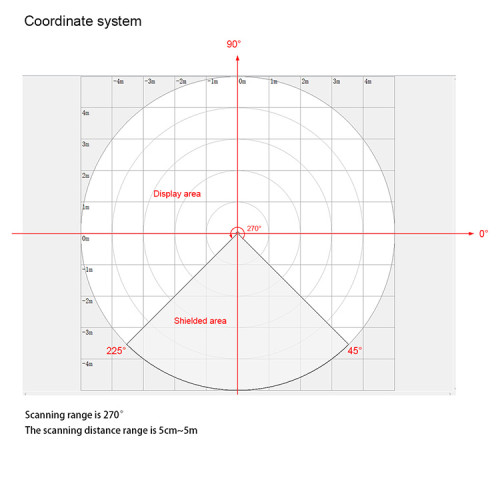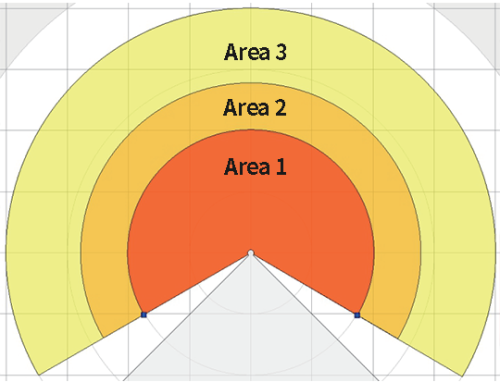 Industrial production Punch Machinery safety protection 2D laser scanner sensor
Item specifics
Ltem category

Two-dimensional switch sensor safety laser scanner
Frequency of detection

15Hz/30Hz
Detection angle range

270º
system error

±30mm
Work area

0.05m-5m
Switch drive

DC30V 50mA
Description
2D laser scanner sensor can detect ±30mm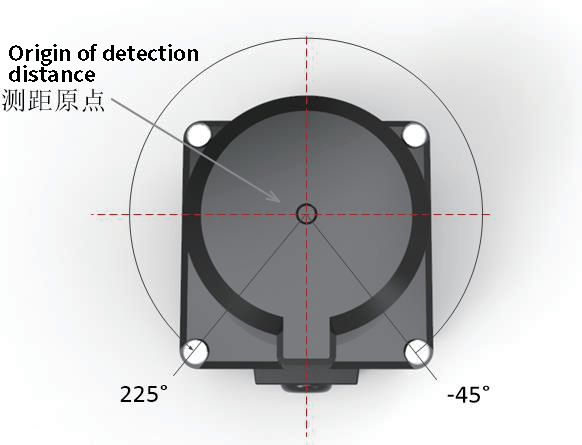 The 2D laser scanner sensor has a very wide range of applications. For example, on the stamping equipment that requires continuous feeding and reclaiming, if a contact safety protection door is installed, the operator needs to open and close the protection door frequently, which not only increases the workload of the operator, but also And it reduces production efficiency. In this case, using 2D laser scanner sensor is a good choice. When the operator feeds and retrieves the material, as long as any part of the body blocks the laser cloud point, the machine will enter a safe state without causing injury to the operator. The density of the laser determines how large the body part can be detected by the 2D laser scanner sensor.
2D laser scanner sensor can also be applied to industries:

forging machine tools, automobile manufacturing, metal stamping, laser cutting machines, bending machines, computer accessories, electronics factories, plastic machinery, paper cutters, automation equipment, forging machine tools, hydraulic machinery, robots, Industrial manipulators, packaging equipment, production lines, three-dimensional garages and other automated equipment can also be used for multi-faceted area protection or anti-theft.

2D lidar sensor uses TOF time of flight for detection

2D safety laser sensor characteristics

●5M distance, 270° angle,
● Use human eye safety protection laser, in line with standards
●Multi-area monitoring
●External device drive (switch provides DC30V 50mA driving force)
●16 kinds of area group settings (quick configuration, fast loading)
●Automatic learning (learning according to field scenes, monitoring contours)
●Pause function, taking into account the production (built-in shutdown and restart functions, with the production line moving countermeasures)
●IP65 dustproof and waterproof
●It is still applicable in harsh industrial environments.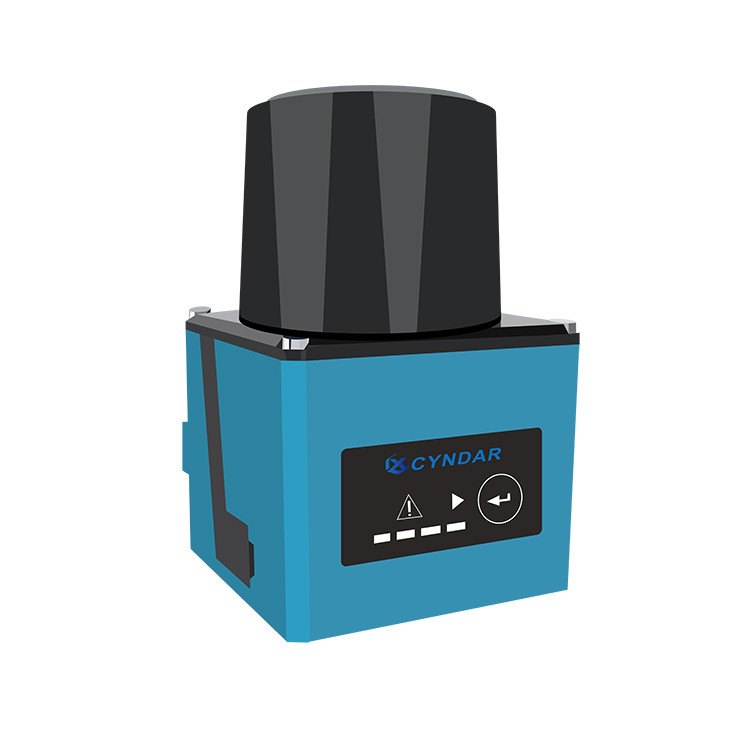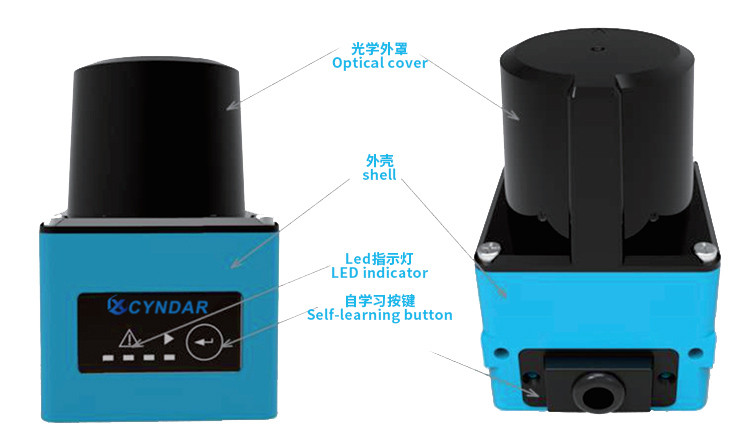 2D laser scanner sensor security scanner


product code

XD-TOF-05D

I/O output (selection)

NPN(Can be set to normally open or normally closed)

Recognizable body shape

Almost any shape

PNP(Can be set to normally open or normally closed)

system error

±30mm

Laser safety level

905nm(class I)

Number of working areas

16 area groups, each area group contains 3 areas

Scanning frame rate

15Hz/30Hz

Micro-USB

Scanning angle

270º

I/O input

Micro-USB

Scan angle resolution

0.1 º/0.3°

I/O input

GND/NC*4

Detection distance

0.05m-5m

I/O output

PNP*3 Equipment working status indication*1

With self-learning button

Automatically scan the environment, generate area

Signal output hold time

100ms-10000ms (adjustable) 330ms typical

Electrical link

DB15MALE/discrete line

Reaction time

67ms-30000ms (adjustable) 134ms typical

Operating Voltage

DC9V-28V

Status Indicator

Status indication*1, area group indication*3

power

2W

Anti-vibration

10-55Hz, amplitude 0.75mm, XYZ triaxial, 2 hours per axis; 50-200Hz, 196m/s² (20G), scanning speed 2min/x cycle, XYZ triaxial, 2 hours per axis

Switch drive

DC30V50mA

range of working temperature

905nm(class I)

Shape tone

Color blue

Storage temperature range

15Hz/30Hz

Waterproof and dustproof grade

IP65

Environmental illuminance range

270º

body weight

150g body weight (without cables)

Specification (length * width * height)

50mm*50mm*76mm
CYNDAR 2D infrared laser scanner sensor safety laser scanner Size

CYNDAR 2D infrared laser scanner sensor safety laser scanner software:There are 2 ways to use the software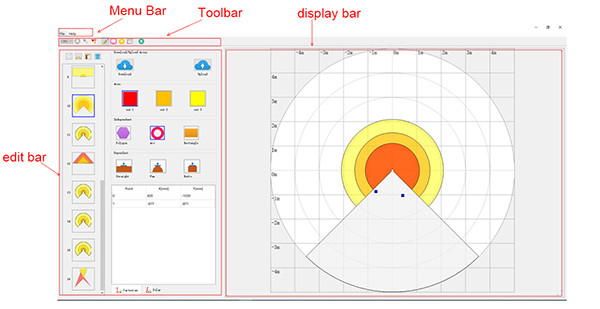 Edit interface

Edit bar: used to edit areas and area groups to meet user needs.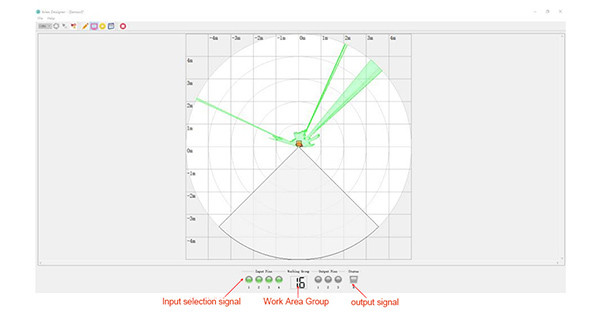 Monitoring interface

Display bar: used to display the effect of area editing and point cloud data.
With screw holes can be used to fix 2D infrared laser scanner sensor safety laser scanner parts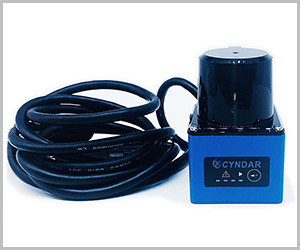 1950mm connect to external power cord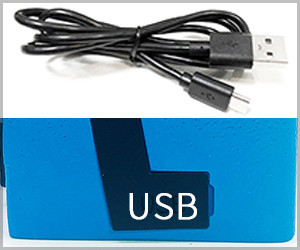 With 1000 mm USB cable to connect to the host computer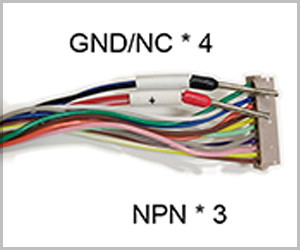 GND/NC*4,( Users can request PNP*3 or NPN *3when purchasing)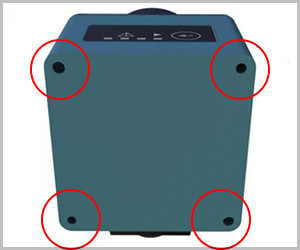 With screw holes can be used to fix 2D infrared laser scanner sensor safety laser scanner

Product application scenarios and others

Packaging production line-protection of personnel around the paper cutter
Application requirements: There are multiple processes in the personnel protection process around the paper cutter. In different processes, people or machines will enter various areas. We need a safety laser scanner to ensure our safety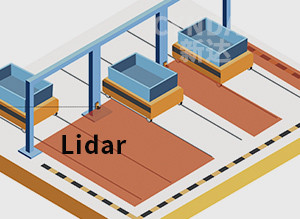 Access of 2D safety laser scanner on the press line for safety protection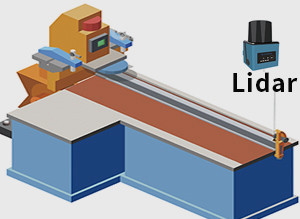 Processing tables and cutting machines are very dangerous areas. The use of 2D lidar can protect people safely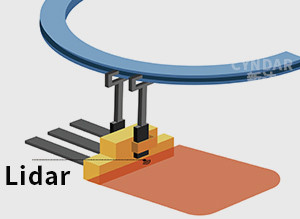 Use 2D laser scanner sensors to safely protect the conveyor and avoid collisions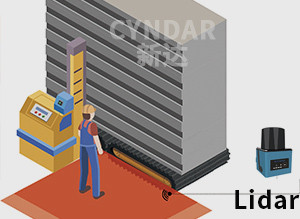 The safety laser scanner device can be set with 1-16 safety areas, which can protect the position without guardrail