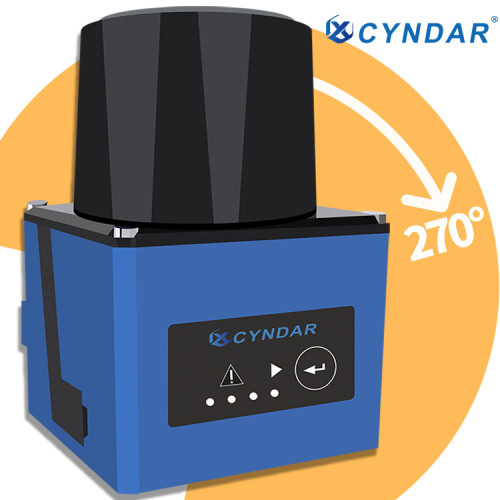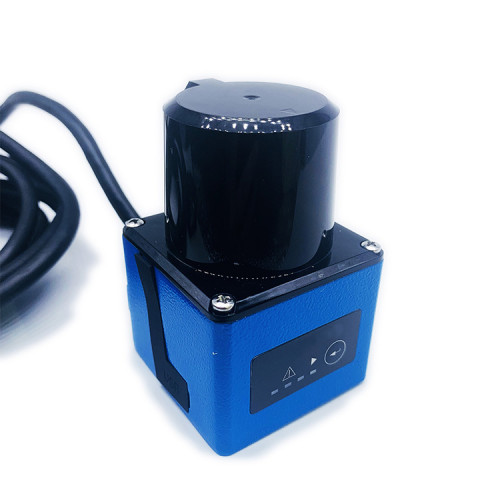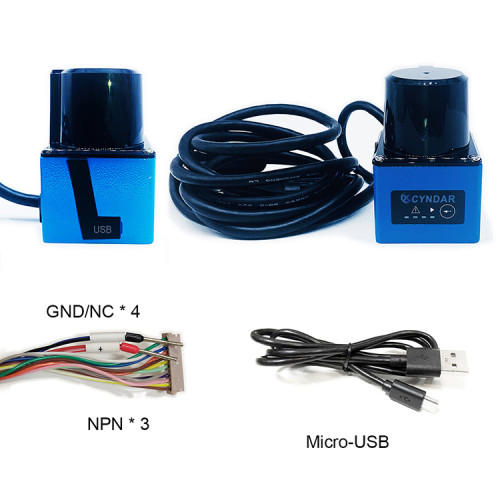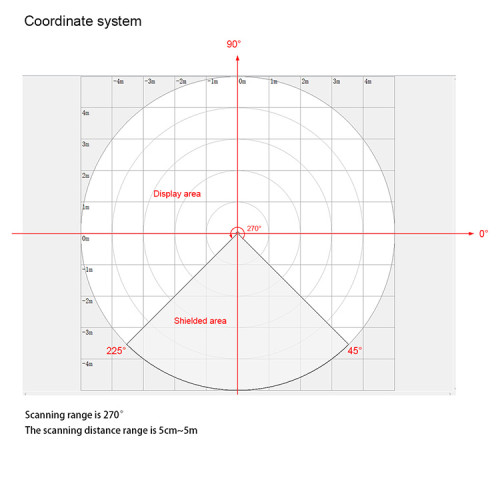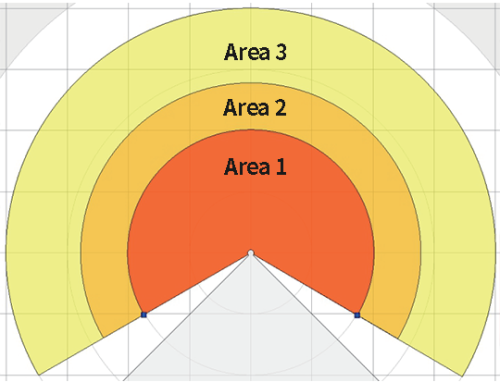 2D laser scanner sensor security scanner with 16 area security protection functions
Item specifics
Laser safety level

Low power 905nm (laser safety standard level)
Power

2W
Detection angle range

270º
Detection angle resolution

0.1 º/0.3°
Work area

0.05m-5m
Storage temperature range

15Hz/30Hz
Description
Measure and automate switch sensor hit safety laser scanner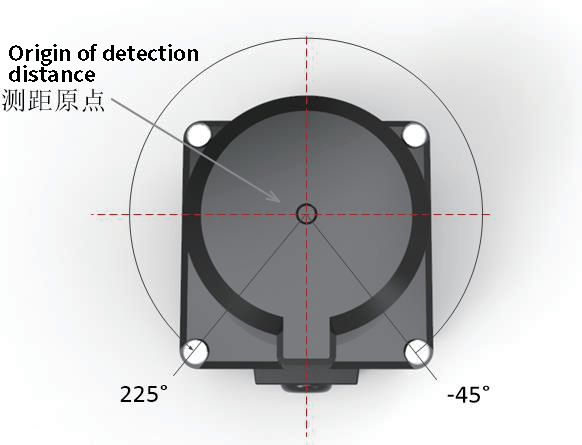 XD-TOF-05D series of two-dimensional TOF obstacle avoidance laser radar safety laser scanner. Other products in the safety laser scanner comparison market are more compact, cheaper, fast in measuring speed, small in size, light in weight, low in power consumption, and low in cost. Mainly used in industrial/commercial robot obstacle avoidance, safety gate, AGV, service robot autonomous obstacle avoidance and other fields.

2D laser scanner sensor security scanner with 16 area security protection functions
The safety laser scanner uses TOF time-of-flight ranging, and TOF laser radar is superior in performance to triangular radar. From the user's point of view, what matters most is not whether it is easy or difficult to implement. Users care about nothing more than two points: performance and price.
1. Measuring distance
In principle, the TOF lidar safety laser scanner can measure farther.
2. Sampling rate
When the lidar describes the environment, the output is the laser point cloud image
3. CYNDAR can produce 14,000 05D lidars every year. The cost has been greatly reduced. The lidar produced by Cyndar in China is more competitive than other brands.

Lidar safety laser scanner sensor can be self-learning

Users can set the working area through 05D series Designer software. However, for some actual work scenes, users need to accurately measure before the area can be drawn.
The 05D series radar provides a self-learning function. If the user presses the "self-learning" button for 5 seconds, the TD series will enter the self-learning mode. It will automatically scan the surrounding environment, and the scanned environment outline is the boundary of the area.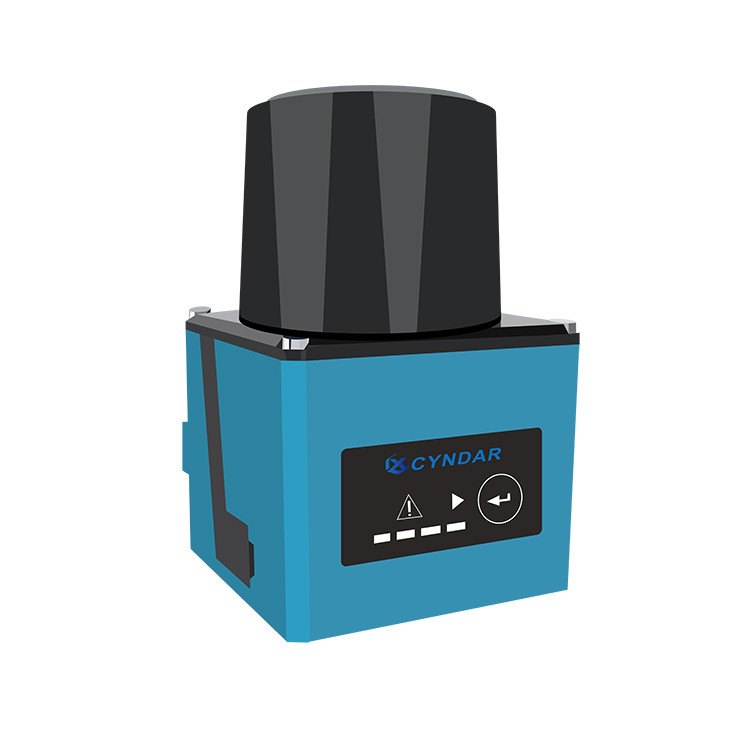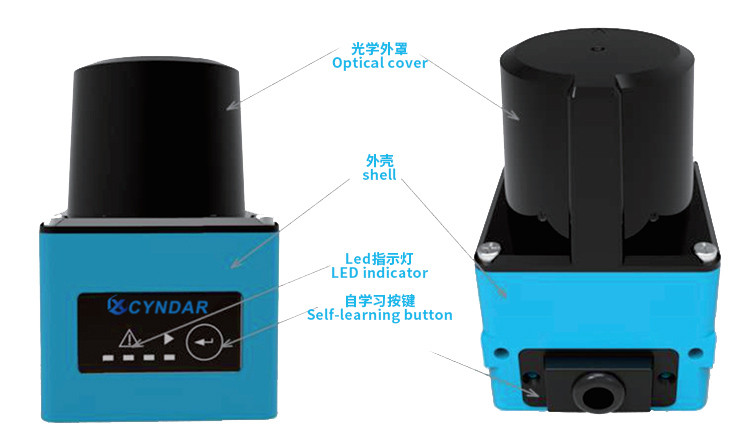 2D laser scanner sensor security scanner


product code

XD-TOF-05D

I/O output (selection)

NPN(Can be set to normally open or normally closed)

Recognizable body shape

Almost any shape

PNP(Can be set to normally open or normally closed)

system error

±30mm

Laser safety level

905nm(class I)

Number of working areas

16 area groups, each area group contains 3 areas

Scanning frame rate

15Hz/30Hz

Micro-USB

Scanning angle

270º

I/O input

Micro-USB

Scan angle resolution

0.1 º/0.3°

I/O input

GND/NC*4

Detection distance

0.05m-5m

I/O output

PNP*3 Equipment working status indication*1

With self-learning button

Automatically scan the environment, generate area

Signal output hold time

100ms-10000ms (adjustable) 330ms typical

Electrical link

DB15MALE/discrete line

Reaction time

67ms-30000ms (adjustable) 134ms typical

Operating Voltage

DC9V-28V

Status Indicator

Status indication*1, area group indication*3

power

2W

Anti-vibration

10-55Hz, amplitude 0.75mm, XYZ triaxial, 2 hours per axis; 50-200Hz, 196m/s² (20G), scanning speed 2min/x cycle, XYZ triaxial, 2 hours per axis

Switch drive

DC30V50mA

range of working temperature

905nm(class I)

Shape tone

Color blue

Storage temperature range

15Hz/30Hz

Waterproof and dustproof grade

IP65

Environmental illuminance range

270º

body weight

150g body weight (without cables)

Specification (length * width * height)

50mm*50mm*76mm
Lidar safety laser scanner sensor Size

Lidar safety laser scanner sensor software:There are 2 ways to use the software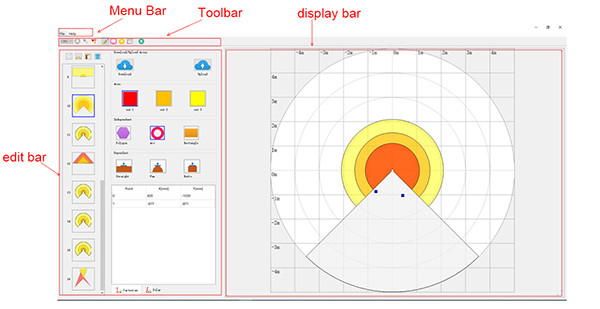 Edit interface

Edit bar: used to edit areas and area groups to meet user needs.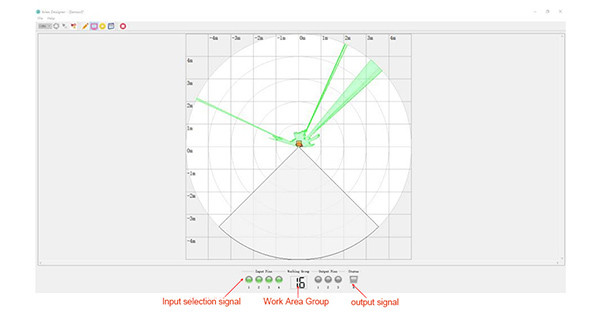 Monitoring interface

Display bar: used to display the effect of area editing and point cloud data.
Lidar safety laser scanner sensor parts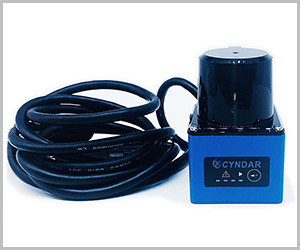 195cm connect to external power cord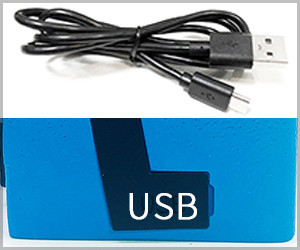 Comes with a 100cm USB cable, which can be connected to the PC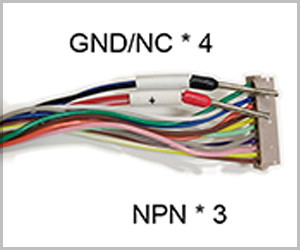 GND/NC*4,PNP*3 orNPN*3( Users can request PNP or NPN when purchasing)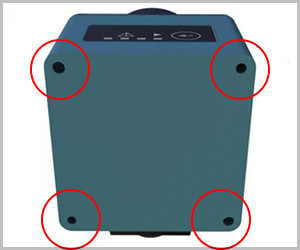 There are mounting screw holes at the bottom of the 05D series to fix the lidar

Product application scenarios and others

TOF-05D can set 16 area groups, suitable for multiple shape detection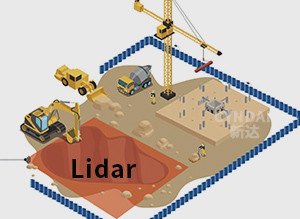 Lidar safety laser scanner sensor05D series can be used to protect people or objects around construction sites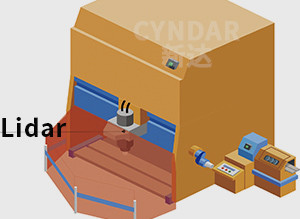 Lidar safety laser scanner sensor05D series can be used in industrial production cutting systems, punching machines, safety switch sensors for body protection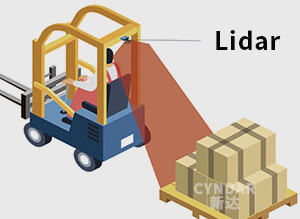 Lidar safety laser scanner sensor 05D series driver assistance system rear area detection and protection to prevent collision with other objects, switch sensor protection area to prevent collision with people to protect the body, used in logistics, warehouses, etc.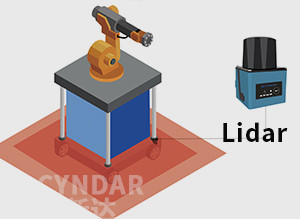 Lidar safety laser scanner sensor05D series robot arm perimeter protection, obstacle avoidance using lidar

Company situation and other products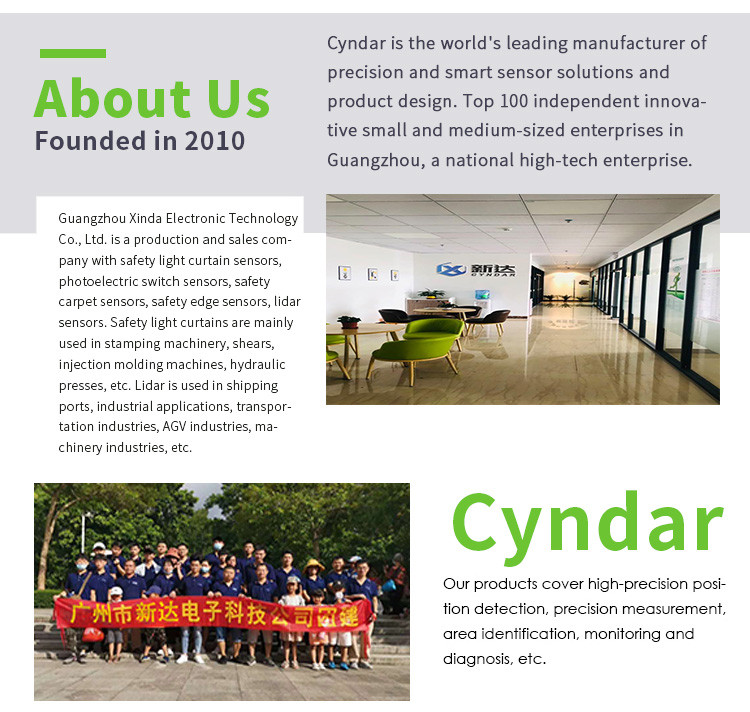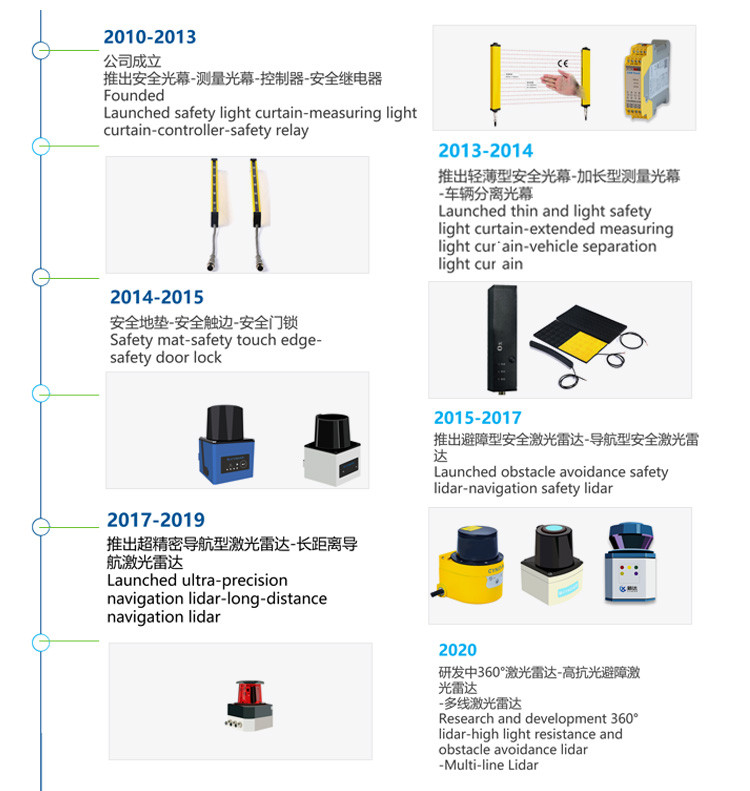 Multiple patent certificates and safety level certification certificates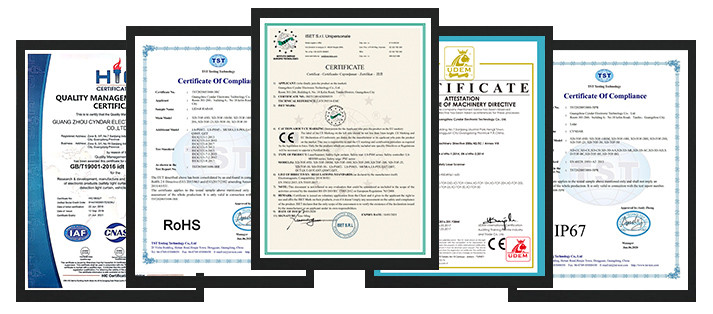 Lidar Safety Laser Scanner Factory Picture