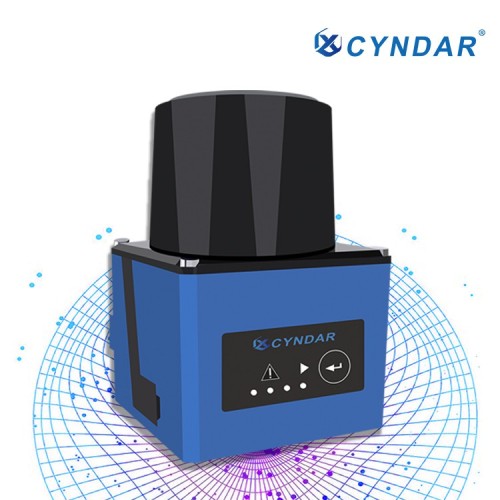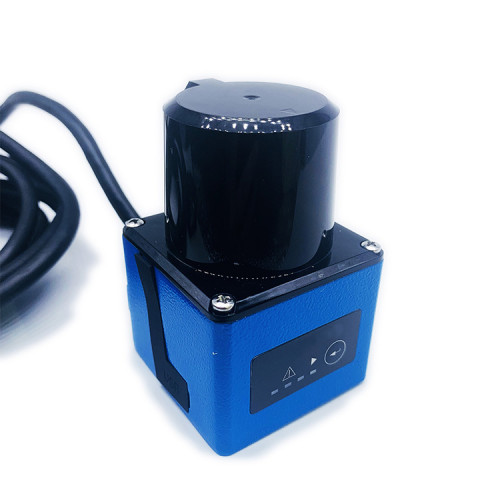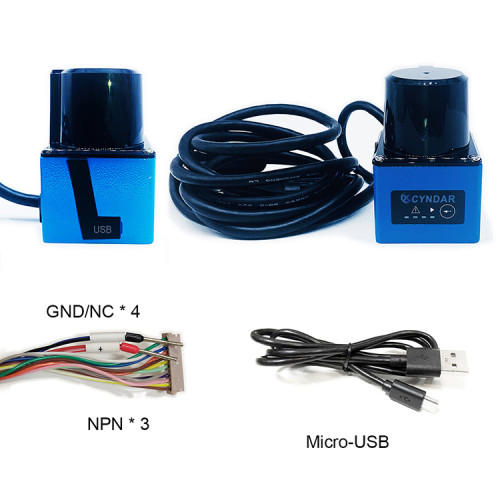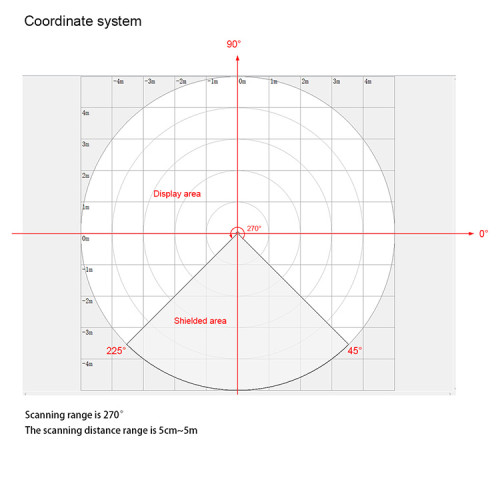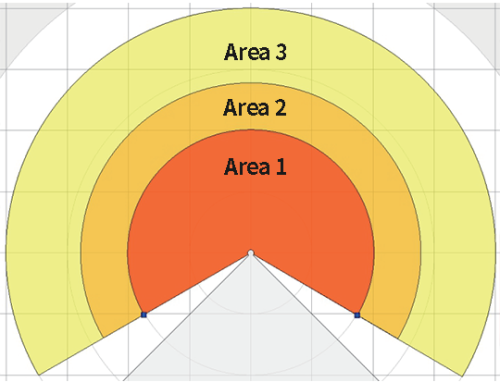 Data measurement Zone detection switch sensor safety laser scanner
Item specifics
Laser safety level

Low power 905nm (laser safety standard level)
Frequency of detection

15Hz/30Hz
Detection angle range

270 degrees
Detection angle resolution

0.1 º/0.3°
Work area

0.05m-5m
Self-learning function

Construct areas and area groups by scanning the su
Description
Measure and automate switch sensor hit safety laser scanner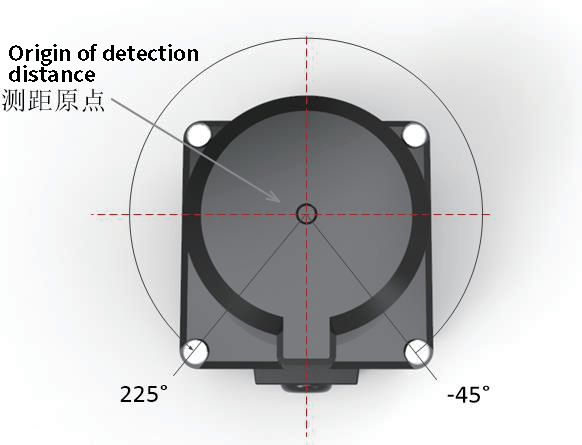 CYNDAR's compact TOF-05D measurement safety laser scanner supports parallel scanning and is developed for industrial automation applications that need to measure, count, and identify objects. Measurement and detection laser sensors are used for measurement, automation and control. According to the laser point and position of the interrupted two-dimensional plane, the lidar will convey relevant information to the PC or PLC.
2d laser scanner sensor working principle
The 2d laser scanner sensor is detected based on the TOF time-of-flight principle. The principle of TOF is shown in Figure 2. The laser emits a laser pulse, and the time of emission is recorded by a timer, and the return light is received by the receiver and is received by the timer. Record the time of return. By subtracting the two times, the "time of flight" of light is obtained, and the speed of light is constant, so the distance can be easily calculated after the speed and time are known.


Laser measurement safety scanner
Measurement safety laser scanners are very suitable for detecting the presence of objects, counting product parts, determining the location of specific objects, and checking shape, contour or size. Detect shape and contour and determine size.
These real-time data are quickly and effectively transmitted to the PC through the two-dimensional safety laser scanner. CYNDAR provides software that can control the safety laser scanner. If you buy it now, you can ask the customer service for more information about the laser measurement safety scanner. Advisory Service.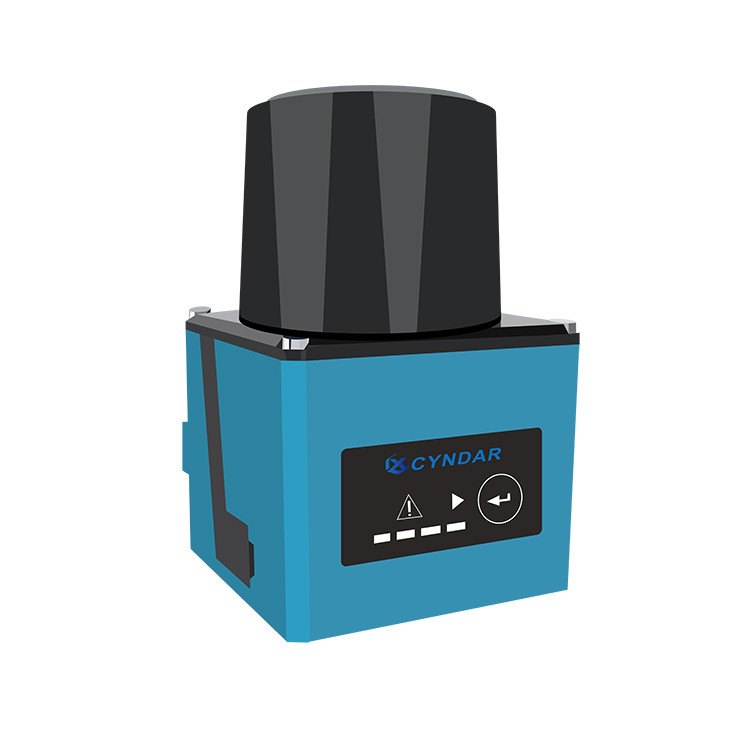 Two-dimensional switch sensor safety laser scanner

product code

XD-TOF-05D

I/O output (selection)

NPN(Can be set to normally open or normally closed)

Recognizable body shape

Almost any shape

PNP(Can be set to normally open or normally closed)

system error

±30mm

Laser safety level

905nm(class I)

Number of working areas

16 area groups, each area group contains 3 areas

Scanning frame rate

15Hz/30Hz

Micro-USB

Scanning angle

270º

I/O input

Micro-USB

Scan angle resolution

0.1 º/0.3°

I/O input

GND/NC*4

Detection distance

0.05m-5m

I/O output

PNP*3 Equipment working status indication*1

With self-learning button

Automatically scan the environment, generate area

Signal output hold time

100ms-10000ms (adjustable) 330ms typical

Electrical link

DB15MALE/discrete line

Reaction time

67ms-30000ms (adjustable) 134ms typical

Operating Voltage

DC9V-28V

Status Indicator

Status indication*1, area group indication*3

power

2W

Anti-vibration

10-55Hz, amplitude 0.75mm, XYZ triaxial, 2 hours per axis; 50-200Hz, 196m/s² (20G), scanning speed 2min/x cycle, XYZ triaxial, 2 hours per axis

Switch drive

DC30V50mA

range of working temperature

905nm(class I)

Shape tone

Color blue

Storage temperature range

15Hz/30Hz

Waterproof and dustproof grade

IP65

Environmental illuminance range

270º

body weight

150g body weight (without cables)

Specification (length * width * height)

50mm*50mm*76mm

Product software:The software has 2 working modes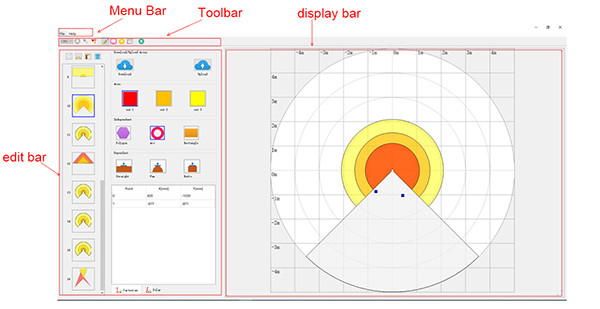 Edit interface

Edit bar: used to edit areas and area groups to meet user needs.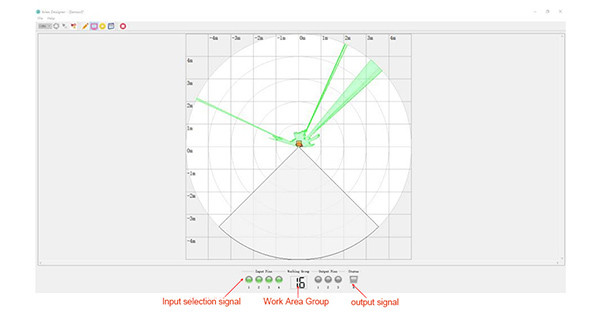 Monitoring interface

Display bar: used to display the effect of area editing and point cloud data.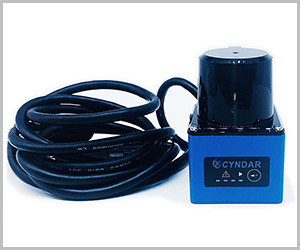 1.95m power cord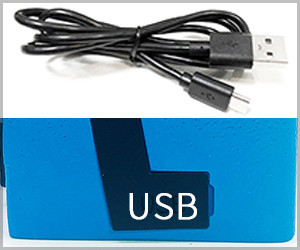 Use USB to serial communication between host computer, length 1m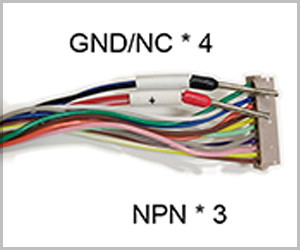 GND/NC*4,NPN/PNP*3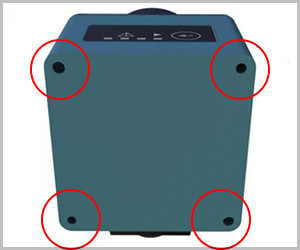 05D series have mounting screw holes at the bottom and side, users can use standard screws to fix the radar

Product application scenarios and others

TOF-05D can set 16 area groups, suitable for multiple shape detection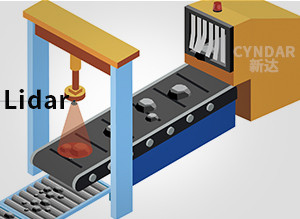 The use of safety laser scanner sensors can detect material flow detection in industrial crushers and control automated industrial production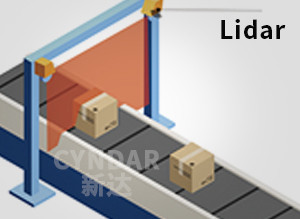 Use the safety laser scanner sensor to count and detect the quantity to realize automated industrial production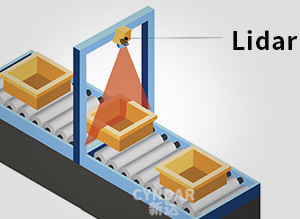 Using the safety laser scanner sensor, it can detect empty bags and liquid level, realize automatic industrial production and improve product quality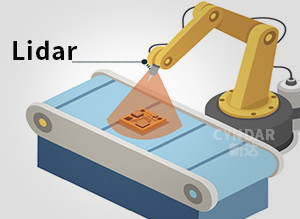 Using the safety laser scanner sensor can realize contour detection in production, contour detection in logistics, piece counting, etc.
Factory and product content